En las seis temporadas que Comidas Exóticas ha estado al aire en Travel Channel, el presentador Andrew Zimmern ha comido suficiente comida fuera de lo común, única y de verdad extraña con lo que ya ha completado 100 episodios en 32 países. He aquí algunas de las más extrañas cosas que él ha ingerido alguna vez - en y fuera del aire.
Palolo son gusanos de coral que son de color rosáceo pardusco y/o azulado verdoso. Los gusanos nadan fuera de sus arrecifes sólo un par de veces al año cuando las condiciones atmosféricas son propicias, y los samoanos y otros isleños del sur del Pacífico los consideran una delicia.
"Normalmente son servidos como una pasta para untar en el pan", dice Zimmern. "Antes, yo ni siquiera sabía que esas cosas existían".
2.
Hákarl, también conocido como tiburones helados descompuestos
...especialmente ratas de campo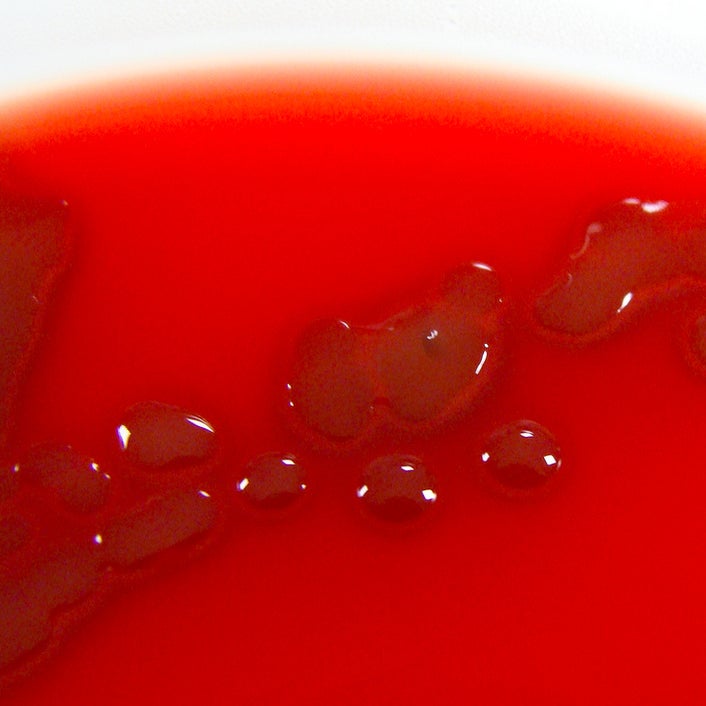 Zimmern recuerda su comida sangrienta más memorable: "El tiempo que pasé con los Maasai en Tanzania fue verdaderamente extraordinario. Empiezan cada mañana tomando un poderoso licuado tribal de sangre fresca de vaca (que ellos purgan) con leche fermentada. Es como si fuera su propio yogurt. ¡En cierto modo es nutritivo!"
5.
Escarabajos peloteros salteados en un wok
"En Puthanathan recogí escarabajos en el excremento del búfalo de agua. Esa fue una experiencia culinaria divertida y extraña... ¡pero eran realmente sabrosos!"
6.
"Damamian", también conocido como cerdo descompuesto
7.
Penes de animales (especialmente penes de buey)
Zimmern ha comido casi 50 penes de varios animales, pero el más notable ha sido el pene de buey - preparado especialmente como una sopa de fideos vietnamita en "un caldo picante con fideos y vegetales con muchas diferentes carnes, como riñones y bazo".
Si anhelas hacer tu propia sopa de pene, mira esta receta de Lucky Peach.
8.
Y un pene humano... o al menos el prepucio
9.
Y de todas sus aventuras (o quizás desventuras), la única cosa que el estómago de Zimmern no pudo tolerar fue el apestoso tofu añejo de 14 días.
La nueva temporada de Comidas Exóticas saldrá al aire en Travel Channel a partir de 24 de marzo.
CORRECTION: Zimmern did not actually eat the toddler's foreskin. An earlier version of this article stated otherwise.