Hay gente en Orlando haciendo cola fuera de los bancos de sangre para donar, como respuesta al tiroteo en una discoteca gay el domingo.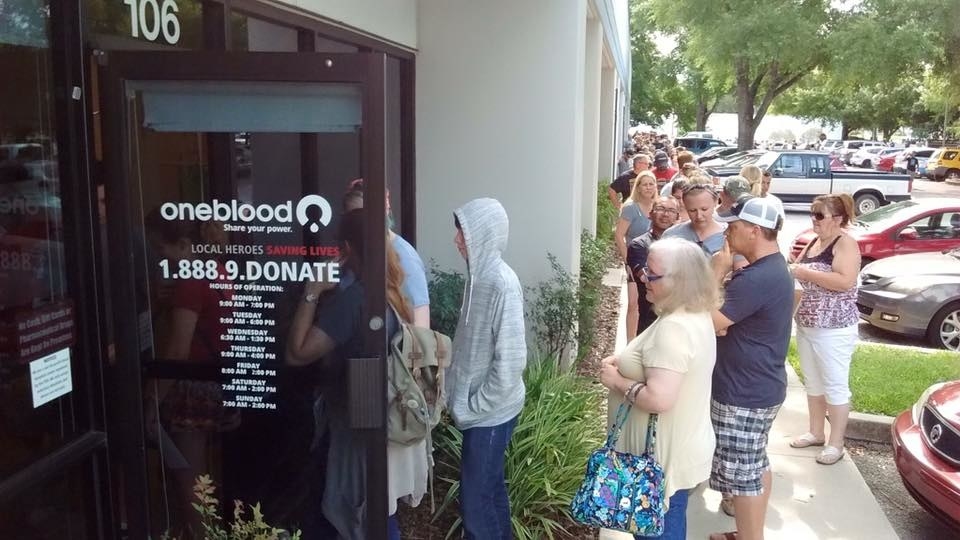 A la luz del incidente, en el que al menos 50 personas murieron y 53 resultaron heridas, el Centro Médico Regional de Orlando instó a la gente en las redes sociales a donar sangre en un banco de sangre local.
Muchas personas respondieron a la llamada, llegando en masa al prominente banco de sangre local One Blood.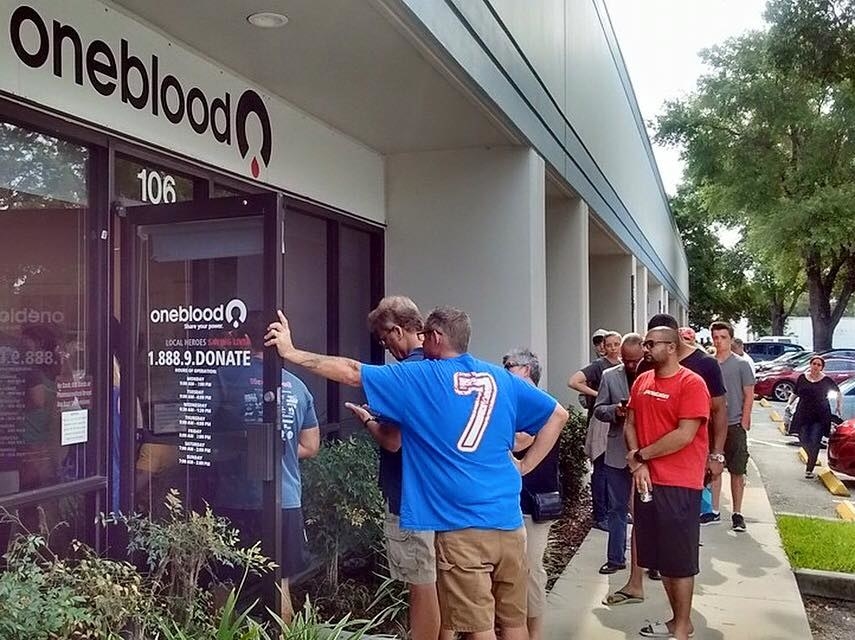 Un reportero de noticias local describió al banco de sangre como "sobrecargado" de gente que quiere ayudar.
En un local, las personas deseosas de donar llegan hasta la calle.
En otra ubicación más de 600 personas están haciendo cola para donar sangre, según Brett Rosner de WSBTV.
La respuesta fue tan abrumadora que One Blood dijo que su página web colapsó.
La red de bancos de sangre, que tiene oficinas en toda Florida, dijo que se necesitan con urgencia sangre O+ y O- y plasma AB. Sin embargo, dijeron que todos los tipos de sangre podrían ayudar.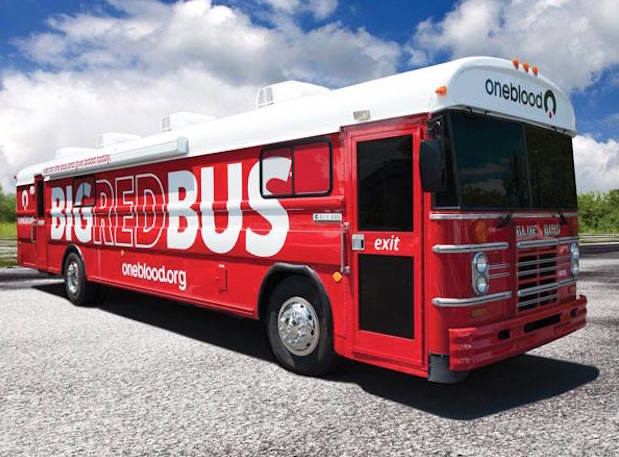 Janet McGuire, portavoz de la Cruz Roja Americana en Florida, le dijo a BuzzFeed News que su organización no acepta donaciones de sangre en Florida, y pidió a los que quieren ayudar que se pongan en contacto con One Blood.
Dijo que la Cruz Roja no hace donaciones de sangre en el estado debido a que One Blood es un prominente grupo que es muy efectivo en la extracción de sangre.
"Ya están haciendo un gran trabajo en One Blood", dijo McGuire.
Sin embargo, la convocatoria de las donaciones de sangre deja fuera a un grupo que desesperadamente quiere ayudar: los hombres homosexuales. Aunque la FDA terminó con la prohibición total de que los hombres homosexuales donaran sangre el año pasado, los hombres homosexuales deben haber sido célibes durante al menos un año para donar.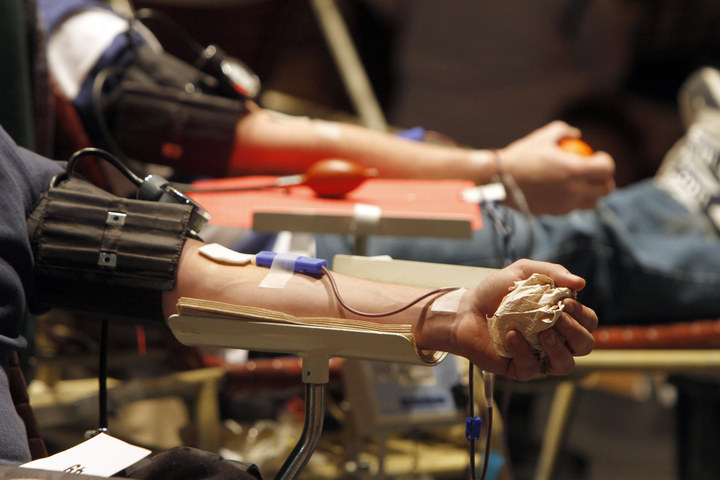 Muchos críticos en ese momento argumentaron que la decisión representó poco progreso, ya que la cláusula de celibato era básicamente una prohibición de facto para los hombres homosexuales.
Los hombres homosexuales, incluyendo al político de Pennsylvania Brian Sims, le piden a las personas heterosexuales en las redes sociales que ayuden a las víctimas en lugar de ellos.
BuzzFeed News ha contactado a One Blood para obtener más información sobre cómo donar.
Looks like there are no comments yet.
Be the first to comment!