Bombón, a quien le da voz Cathy Cavadini.
Dato divertido: por su trabajo como la voz de Bombón, Cathy Cavadini fue premiada con un premio White House Project Epic Award en 2003, el cual reconoce proyectos que alientan el liderazgo de las mujeres.
Burbuja, a quien le da voz Tara Strong.
Dato divertido: puede que reconozcas la voz de Tara Strong en muchas caricaturas para niños ya que le ha dado voz a Timmy Turner en Los padrinos mágicos, a Twilight Sparkle de My Little Pony: La Magia de la Amistad y la voz cantante de Meg Griffin de Padre de familia.
Bellota, a quien le da voz E.G. Daily.
Dato divertido: el creador Craig McCracken casi llamó a Bellota (Buttercup en inglés) "Bud" para ajustarse a su naturaleza de chica poco femenina. Sin embargo, a su amigo Miles Thompson se le ocurrió el nombre "Buttercup" y a McCracken le gustó el contraste.
Profesor Utonio, a quien le da voz Tom Kane.
Dato divertido: Tom Kane también le da voz a Él, el misterioso monstruo andrógino. Originalmente, Él era en realidad el Demonio y los demás personajes se referían a él como tal, pero Cartoon Network lo vetó ya que no permite ninguna referencia religiosa en sus programas.
El Alcalde de Saltadilla, a quien le da voz Tom Kenny.
Dato divertido: Tom Kenny es un actor de voz notable de muchas caricaturas para niños de los 90 y 2000. También le ha dado voz a Bob Esponja Pantalones Cuadrados en las caricaturas y películas de Bob Esponja, Heffer en La vida moderna de Rocko, Perro en CatDog y Eduardo en Mansión Foster para amigos imaginarios, entre otros papeles.
Srita. Sara Bellum, a quien le da voz Jennifer Martin.

Dato divertido: el rostro de la Srita. Bellum nunca se vió en el programa, a menudo era bloqueado por un objeto o porque la cámara se enfocaba en un personaje más chaparro. Sin embargo, en el décimo aniversario del estreno del programa en Cartoon Network, se mostró un breve vistazo de su rostro durante unos cuantos segundos. En una entrevista en LA Weekly, Craig McCraken dijo acerca de la srita. Bellum que ella es la "típica asistente ardiente, aunque su mejor característica es el cerebro, pero sólo la representamos con lo que supuestamente le importa a todo mundo".
Srita. Keane, a quien le da vida Jennifer Hale.
Dato divertido: la srita. Keane fue nombrada por la artista estadounidense Margaret Keane, cuyo arte a menudo representa niños y mujeres abandonados con grandes ojos.
Mojo Jojo, a quien le da voz Roger L. Jackson. Dato divertido: la extraña forma de hablar de Mojo Jojo se basa en el mal doblaje del anime Meteoro y el cómic de DC The Superdictionary, en donde las definiciones de las palabras se repetían en diferentes enunciados simples. Roger L. Jackson también le da voz a Cara de fantasma de la franquicia de Scream.
Peludito, a quien le da voz Jim Cummings.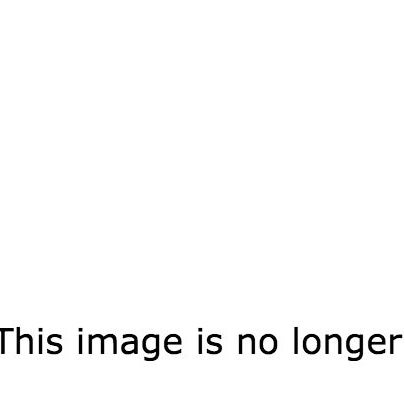 Dato divertido: Jim Cummings también le da voz a Winnie the Pooh y Tigger en las películas de Winnie the Pooh, también ha hecho voces adicionales para Ralph el demoledor, Las aventuras de Peabody y Sherman e Intensamente.
Cartoon Network anunció a principios de este año un reinicio de Las chicas superpoderosas.
Desafortunadamente, la mayor parte del elenco original no regresará. Ellos mandaron por Twitter su respuesta al anuncio y Tara Strong lo llamó "una puñalada en el corazón". Tom Kenny es el único miembro del elenco original que regresará para el reinicio.
Cartoon Network también anunció que el creador de la serie Craig McCracken no regresará para hacer más episodios, pero el respondió con un sentido tuit para las actrices de voz originales.