Au cas où vous n'en auriez pas entendu parler, la carte Snapchat ruine tranquillement des vies à travers le monde, et dévoile ce qui n'aurait jamais dû se savoir.
Mais il est fort probable que personne n'ait autant pâti de cette nouvelle fonctionnalité qu'un certain dénommé Dave* au Royaume-Uni.
Dave et son ami John aiment prendre des photos pendant leur temps libre, a expliqué John à BuzzFeed News.
Récemment, ils ont donc fait une sortie à Liverpool pour prendre des photos de ferries.
(*Les noms ont été modifiés afin de protéger l'anonymat.)
Pendant leur sortie, Dave s'est allongé dans la boue pour prendre une photo... mais il est resté coincé dedans! Voici une photo prise par John pendant qu'ils attendaient les secours. Le pauvre!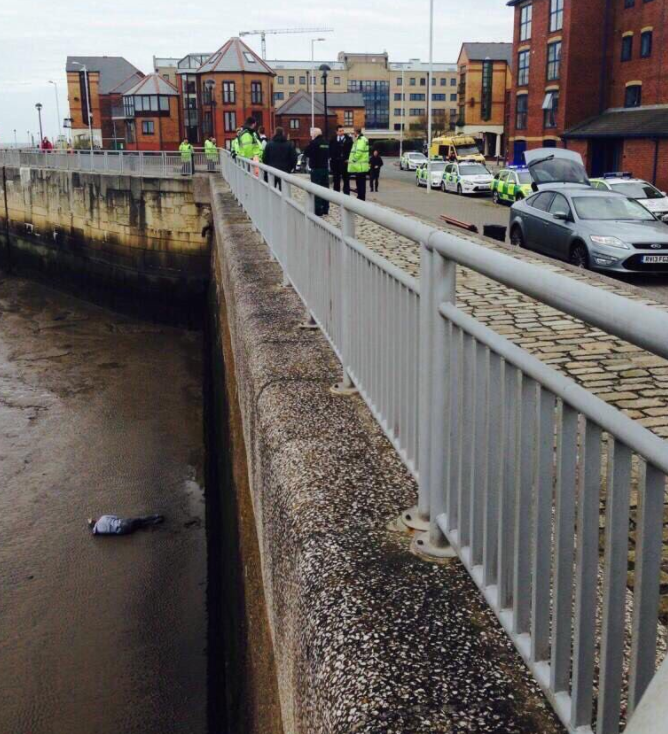 Pendant qu'ils attendaient, John a ouvert la carte Snapchat... et il a vu ÇA!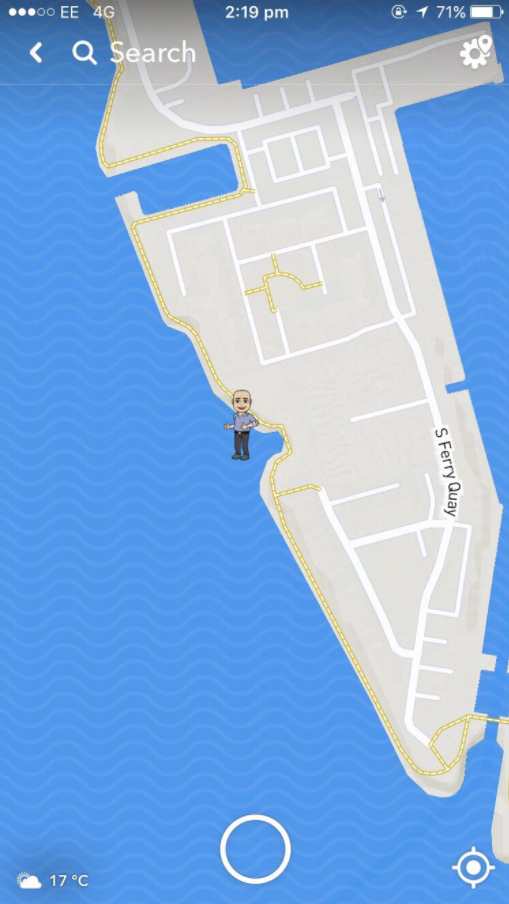 Dave est resté coincé dans la boue pendant environ 45 minutes, raconte John. Il va parfaitement bien, à part son ego qui en a pris un coup.
John a envoyé les photos hilarantes à son ami Alby, qui les a bien entendu immédiatement repostées sur Twitter.
En voyant les photos en ligne, le gens n'en pouvaient vraiment plus.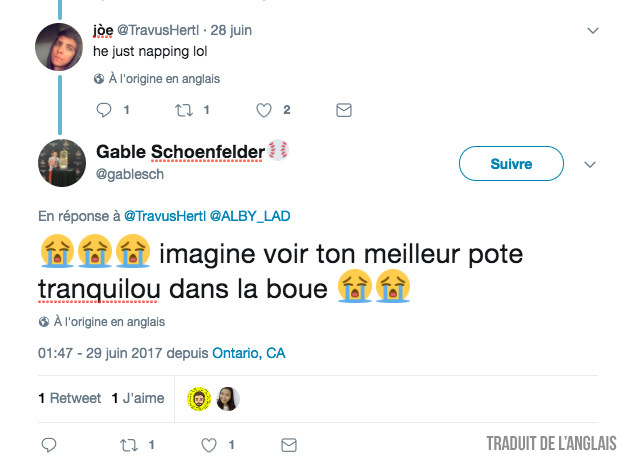 Ou demandaient si, euh, il allait bien?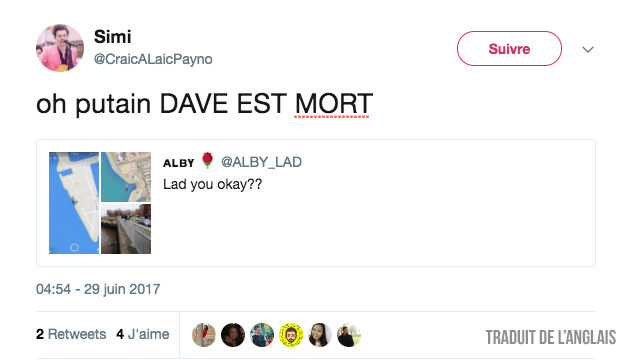 Alby a donné la preuve que Dave était en vie. Comme vous pouvez le voir, il continue d'avoir l'air très content.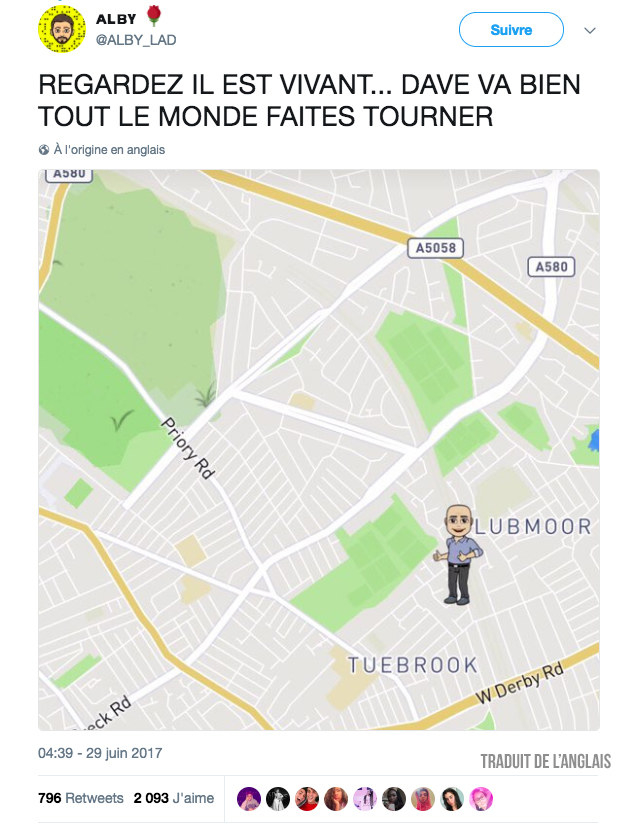 Allez, Dave, sans rancune!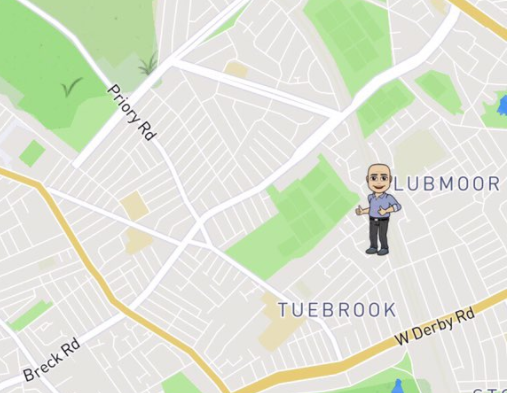 Looks like there are no comments yet.
Be the first to comment!