Environ 100 personnes ont été impliquées dans un carambolage de plus d'une douzaine de véhicules sur une autoroute de l'Oregon (Etats-Unis) ce samedi matin.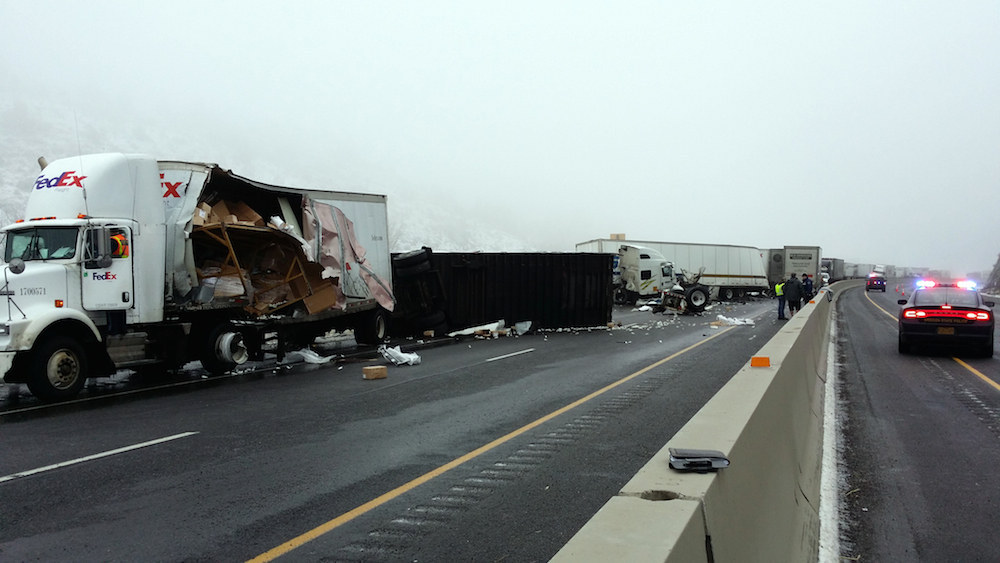 Le verglas est sans doute ce qui a causé l'énorme accident, qui a fait une douzaine de blessés.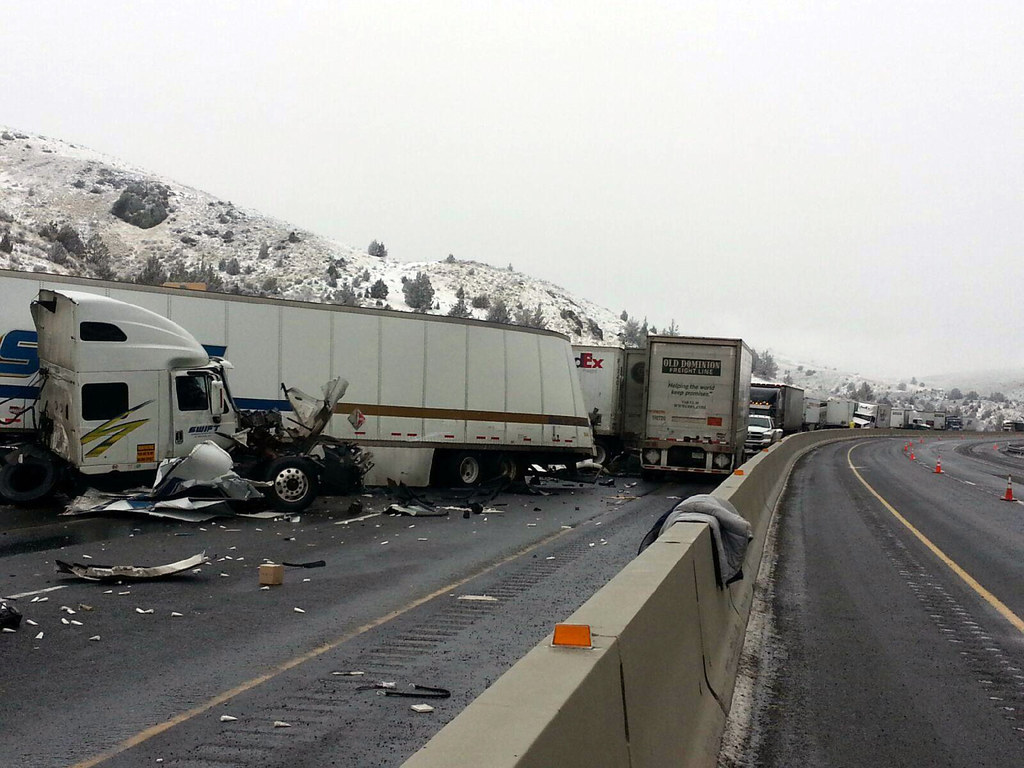 Mais un homme a été particulièrement chanceux. Kaleb Whitby s'en est sorti quasiment indemne après que sa Chevy Silverado a été complètement écrasée, et qu'il s'est retrouvé coincé entre deux camions.
Le pick-up de Kaleb Whitby s'est écrasé dans le dos d'un camion semi-remorque mis en portefeuille en pleine brume matinale, retournant son véhicule avec le côté passager désormais face à la circulation, selon l'Oregonian.
C'est à ce moment-là qu'il a vu des phares arriver droit devant lui.
« Quand j'ai vu ces phares arriver, j'ai su qu'il allait me percuter », a expliqué Kaleb Whitby à CNN.
« Alors j'ai fermé mes yeux et j'ai prié pour que tout se passe bien. C'est tout ce que je pouvais faire. »
L'impact a complètement écrasé la voiture de Kaleb, ne laissant que la coque autour de son siège.
Des passant sont venus à la rescousse, mais Kaleb a été capable de se libérer lui-même des épaves, en coupant sa ceinture de sécurité avec un couteau de poche.
« Un mec a tiré mes pieds juste assez pour que je puisse me glisser hors de la voiture », a-t-il dit à CNN.
Ses blessures ? « J'ai deux pansements sur mon annulaire droit », a-t-il dit à l'Oregonian. « Et un peu de glace sur l'œil gauche. »
Looks like there are no comments yet.
Be the first to comment!