On a demandé à nos collègues britanniques de BuzzFeed UK d'identifier nos régions –RIP– et nos 10 plus grandes villes sur une carte.
Après tout, on est voisins. Ils devraient mieux s'en sortir que les Américains, non?
La plupart d'entre eux était très troublée par l'existence des départements, régions et collectivités d'outre-mer: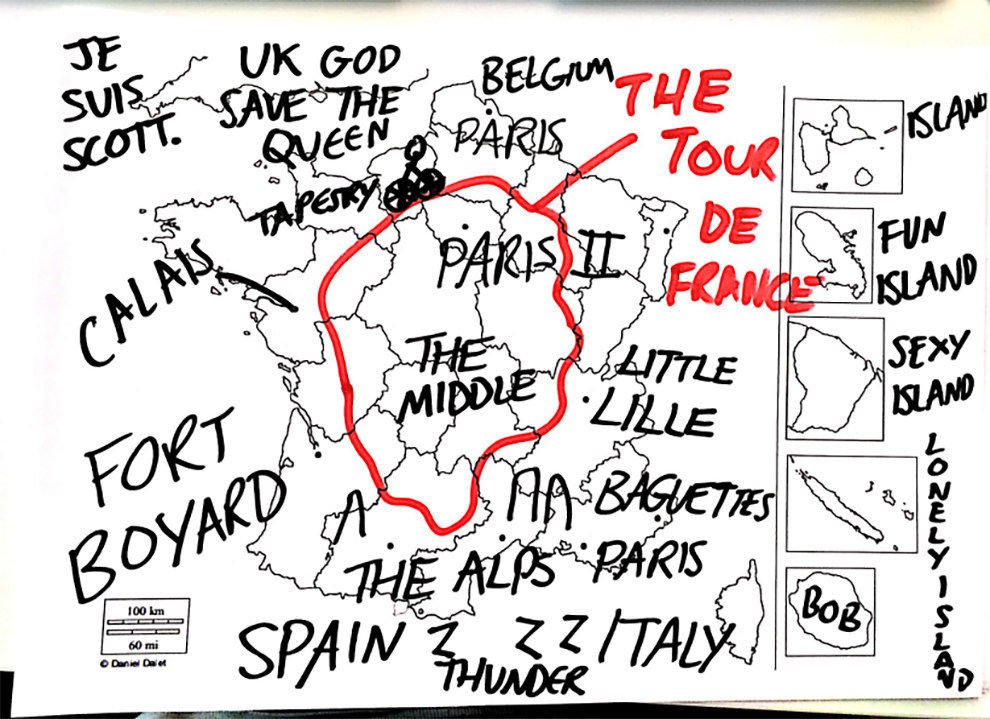 Cette personne a par ailleurs une assez bonne idée du parcours du Tour de France de 1904. Toujours utile.
Au point de les faire disparaître de la carte: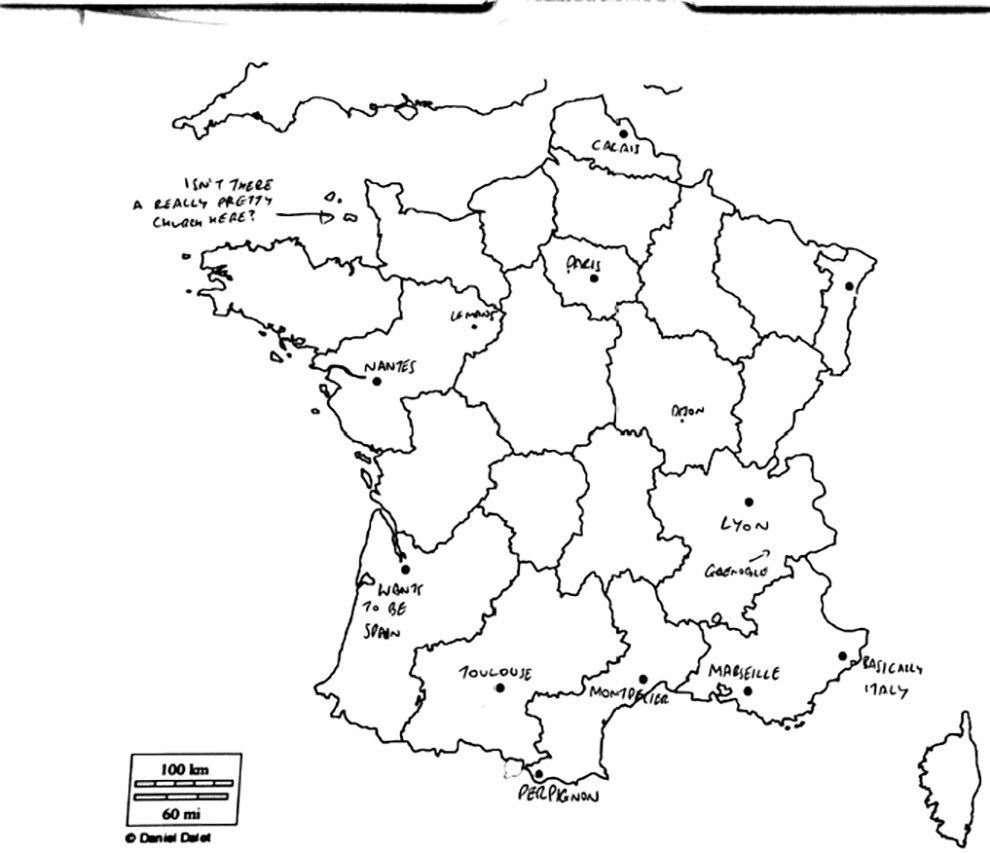 Ou de les transformer en animaux (en s'excusant):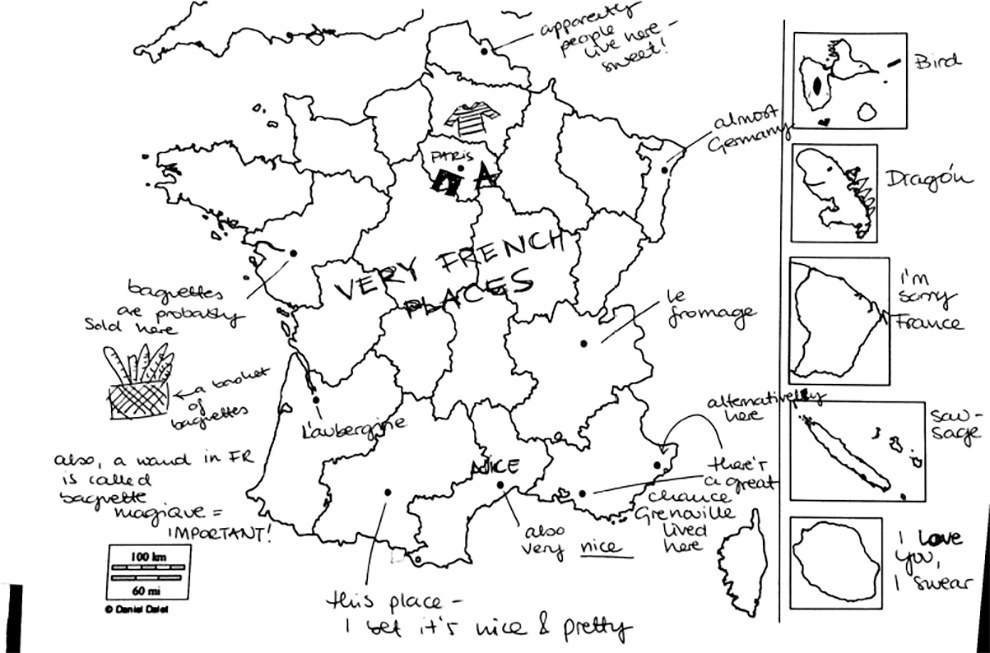 Cette personne connait la ville la plus importante de France après Montcuq –Condom (qui signifie préservatif en anglais):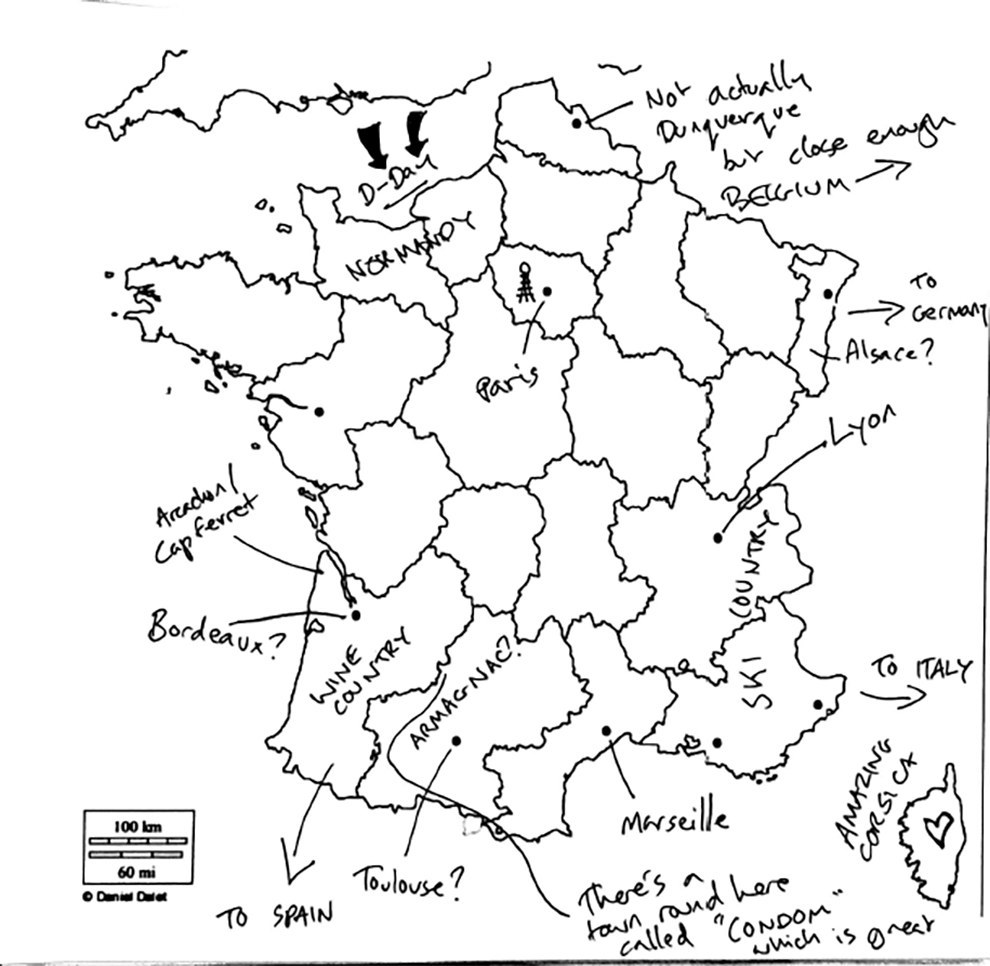 La réforme des régions aurait été vite réglée avec cette carte: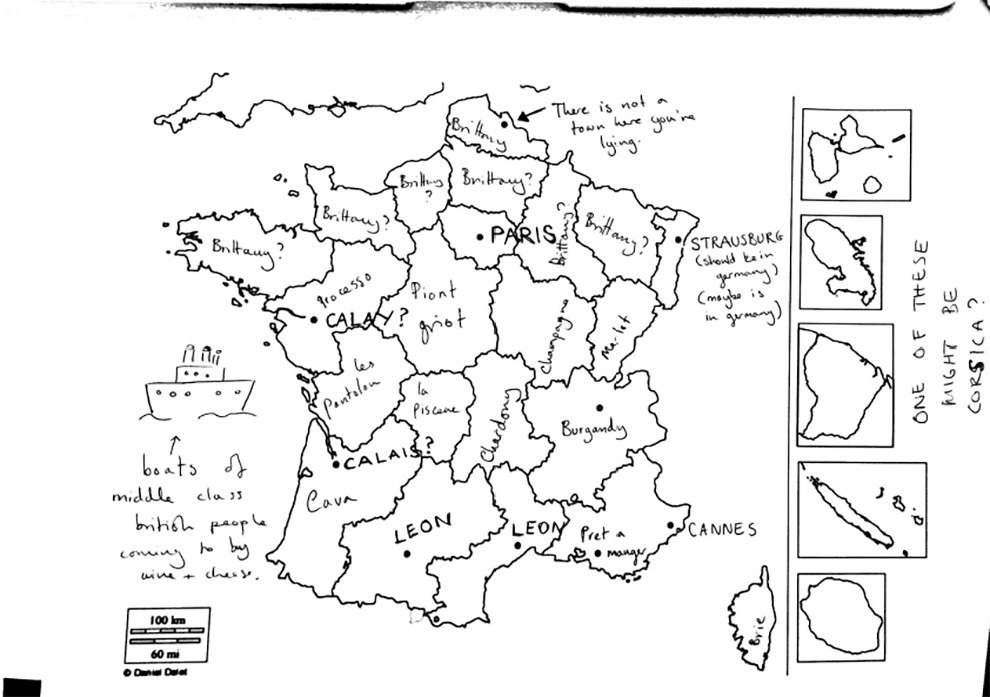 Ou avec celle-ci: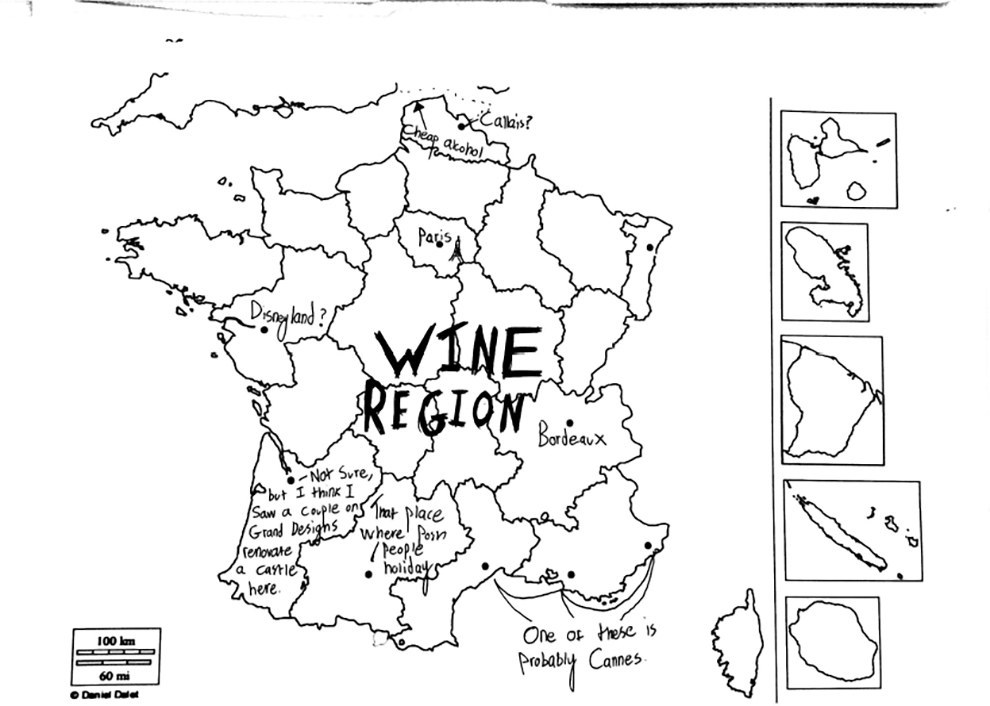 On notera un effort général pour placer Calais –qui n'était pas dans les dix villes signalées sur la carte mais bon.
L'Alsace est juste à côté de Je Ne Sais Pas et de Un Chat: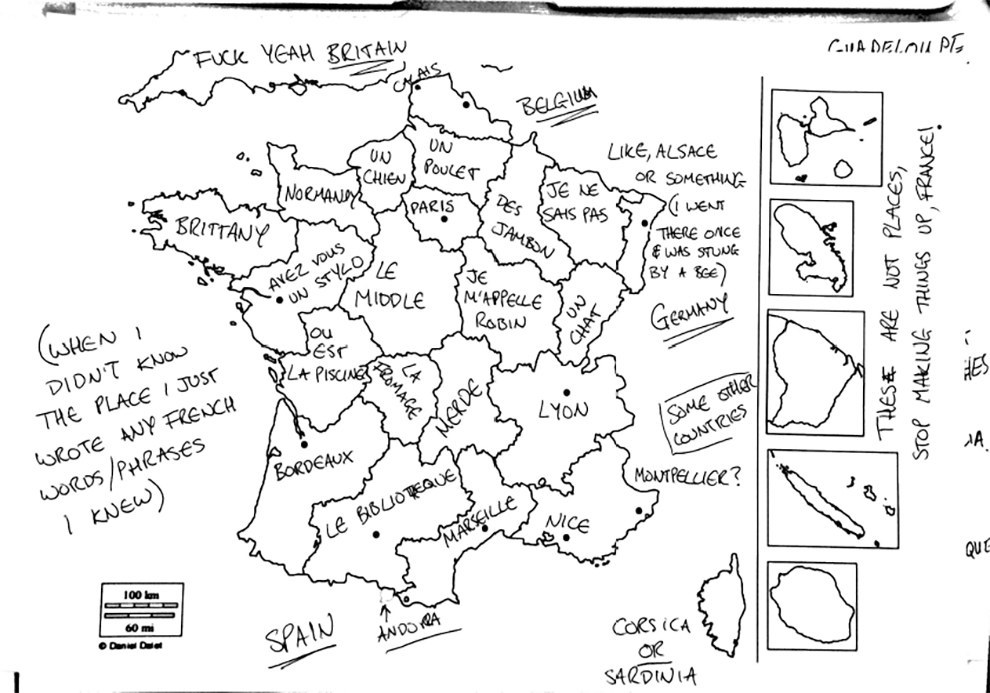 Bonus pour l'usage inventif des couleurs: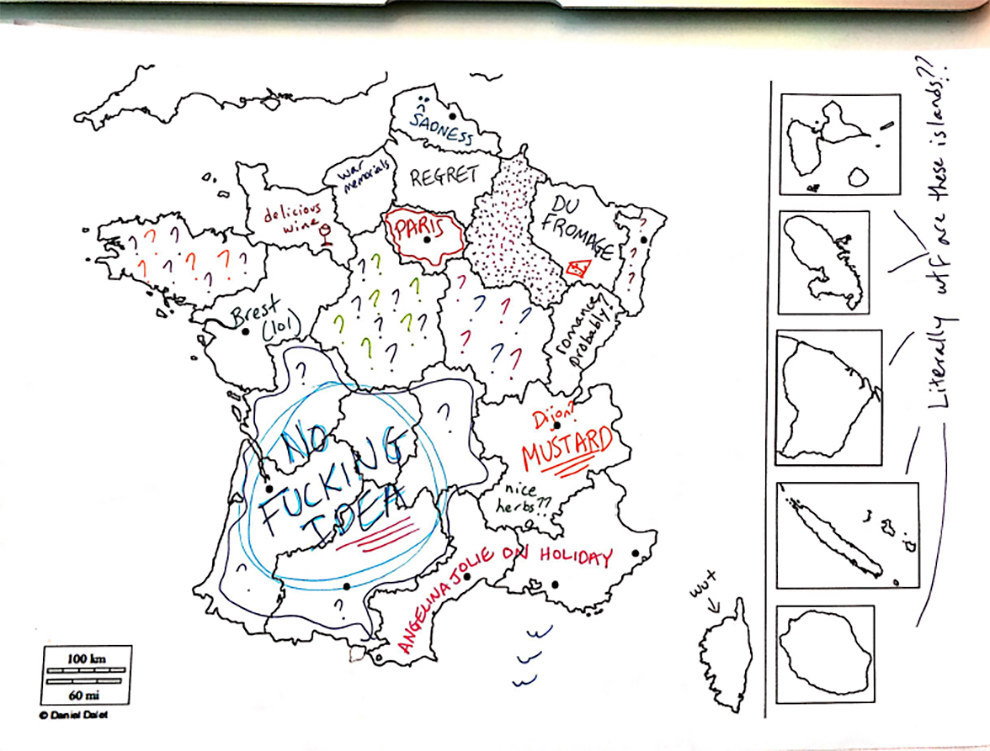 Mais la meilleure carte est évidemment celle qui se concentre sur nos atouts culturels: Fort Boyard, l'Olympique lyonnais et Alizée.
Looks like there are no comments yet.
Be the first to comment!