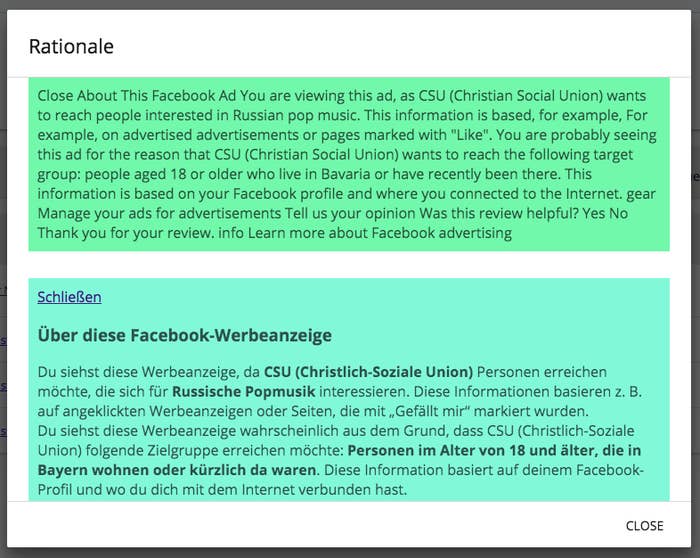 BuzzFeed Germany has been working with Who Targets Me, an organization that collects Facebook advertisements, to investigate how German political parties have been using the platform for election advertising. Russian-speaking Germans have been overtly targeted by the far-right Alternative for Germany (AfD) party, but they are not the only ones going after the segment.

It's become clear in the final stages of the lead-up to Sunday's election that the Christian Social Union (CSU) has targeted at least one ad on Facebook at "people interested in Russian pop music." Who Targets Me collects this data directly from from Facebook, from the section of the advertisement where users are told why they're seeing an ad.
This is the advertisement the CSU wanted Russian pop music lovers to see. It says, "Families deserve the best support."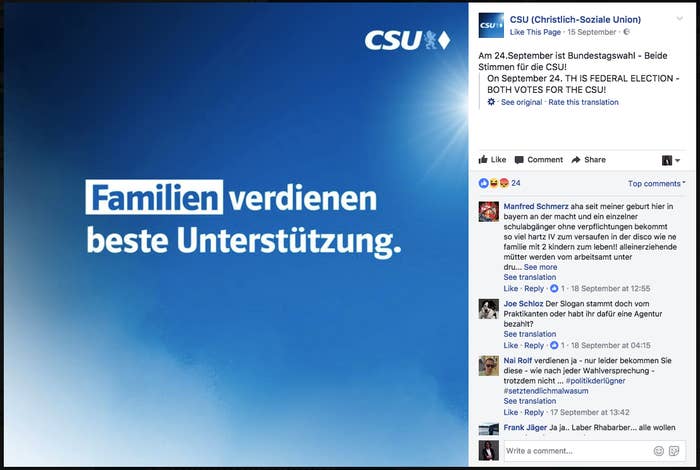 None of the comments are in Russian or mention Russia in any way, so it's not clear whether the tactic worked. The CSU did not immediately respond to a BuzzFeed News request for comment.
BuzzFeed News tried to replicate the target audience, and the advertisement would have reached between 6,000 and 19,000 people.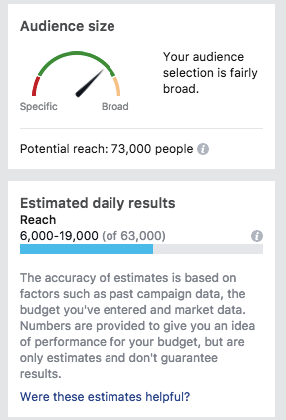 For the record, there are over 35 million Russian pop lovers on Facebook.

Other CSU ads — for which there's rationale data available — simply target people over 18 living in Bavaria, according to Who Targets Me.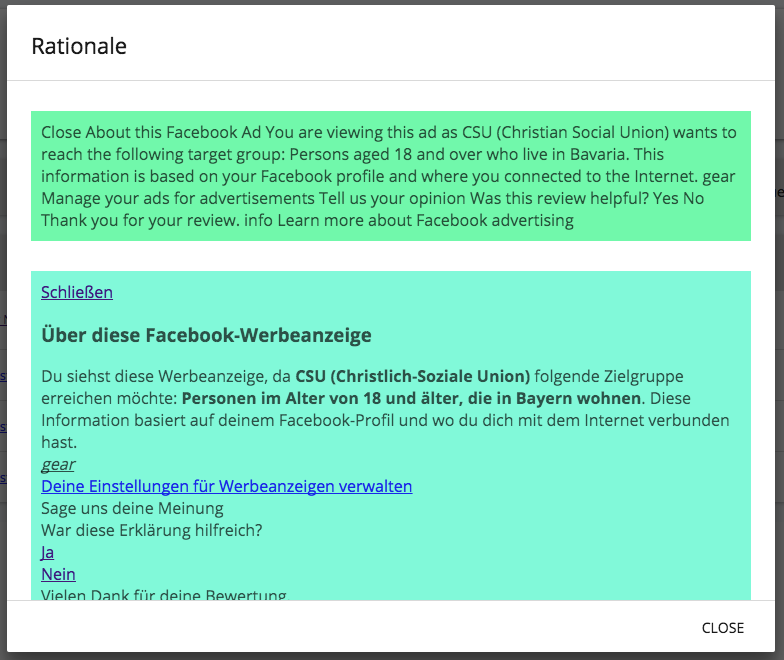 The CSU has targeted Russians before. In March, they posted a Russian-language ad on Facebook. It says, "We do not want a republic, in which left-wing forces and multiculturalism have the supremacy."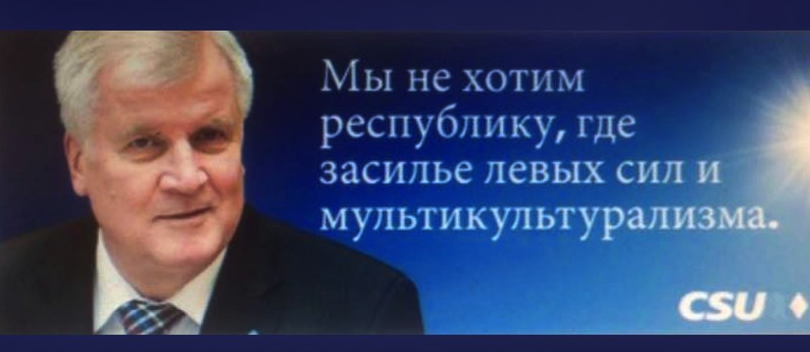 The CSU is the sister party of Angela Merkel's Christian Democratic Union (CDU). It only operates in the region of Bavaria and is notably conservative. According to German weekly Zeit though, the CSU has expressed interest in targeting Russian-speakers. Chair of the party Horst Seehofer has also been interviewed in the past by pro-Kremlin outlet RT and sometimes visits Moscow.
The video has since been deleted from her official channel but it's still available elsewhere on YouTube. Several Russian news outlets reported it was ordered by the Kremlin.

The lyrics begin with:

At two o'clock on a sunny day, he heads out for a protest.
His weak hands grip a poster closely to his chest.

There are errors in his sentences.
Typos, I count four.
But his heart is pounding thunderously.
In his eyes he thirsts for war.