1.
Lil Bub como "La chica del pendiente de perla" por Johannes Vermeer.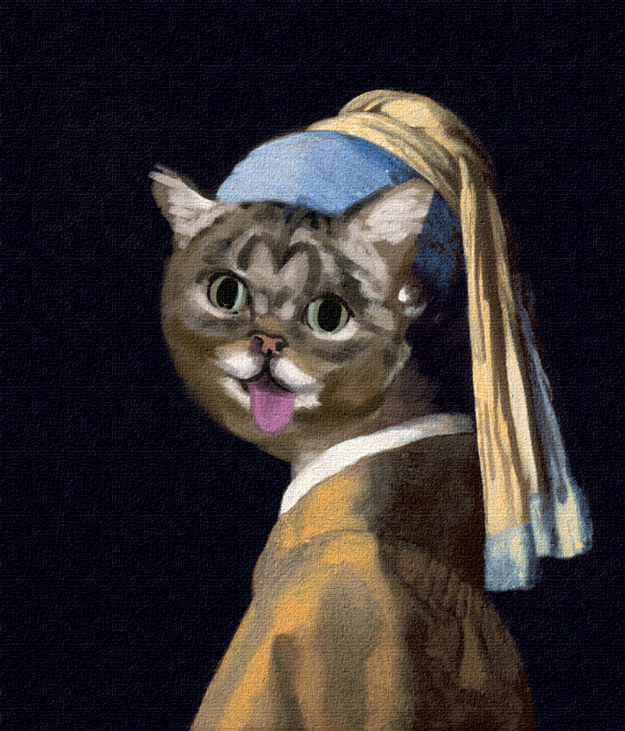 2.
Sam El gato con cejas en "Autorretrato con Bonito" por Frida Kahlo.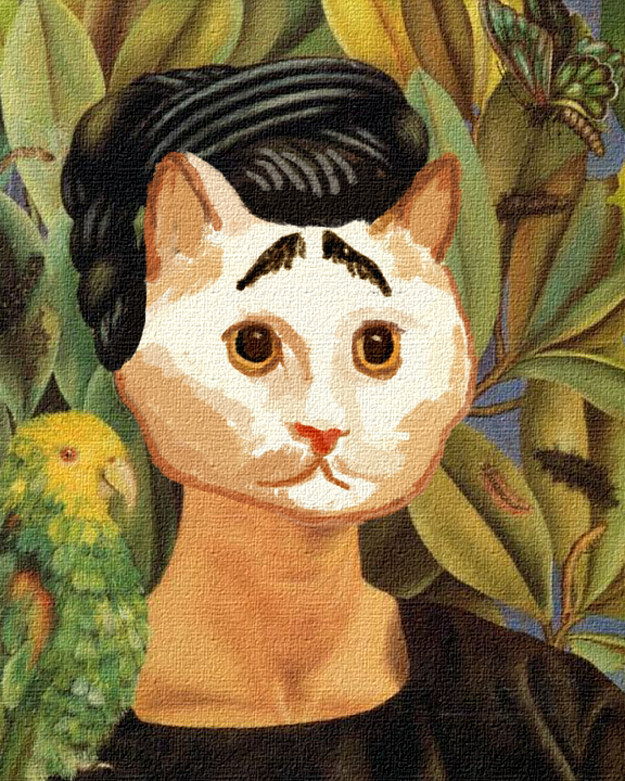 3.
Maru como la "Reina Elizabeth I" por George Gower.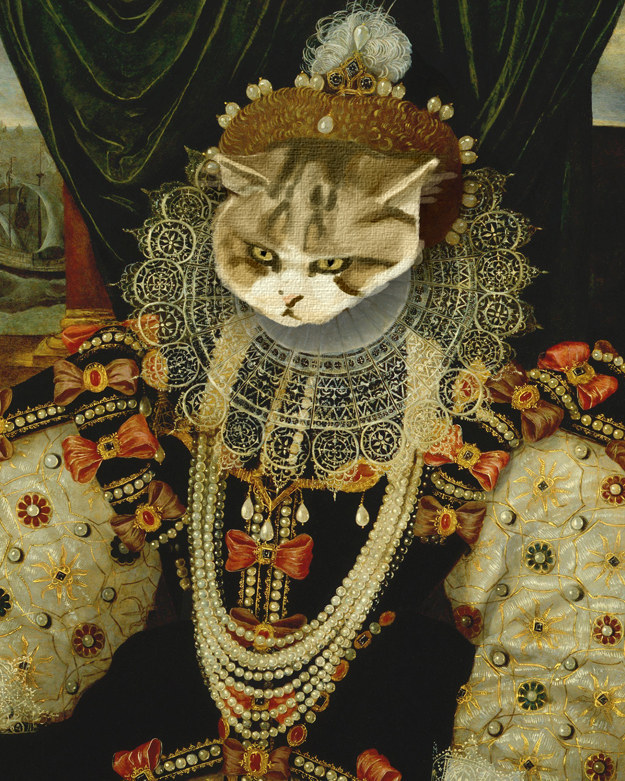 4.
Nala La gata asustada en "El grito" por Evard Munch.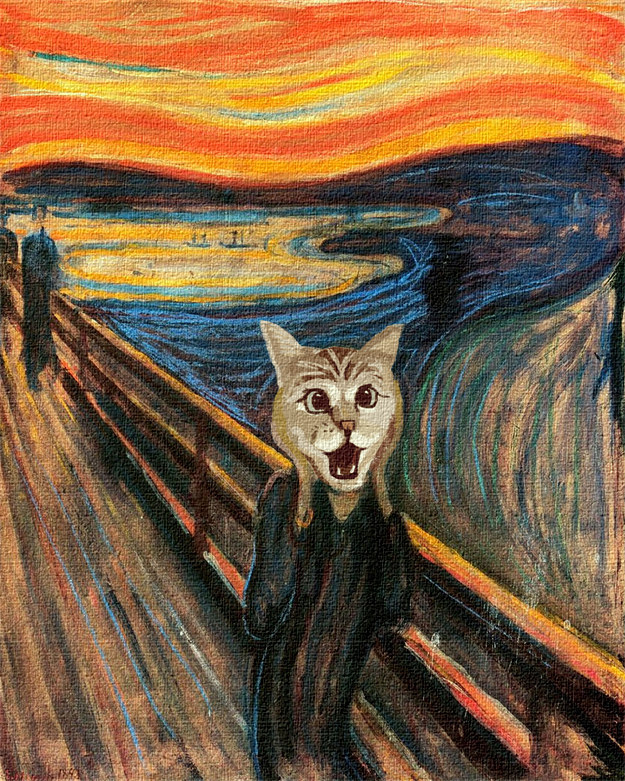 5.
Garfi El gato enojón en "Autorretrato con la oreja vendada" por Vincent van Gogh.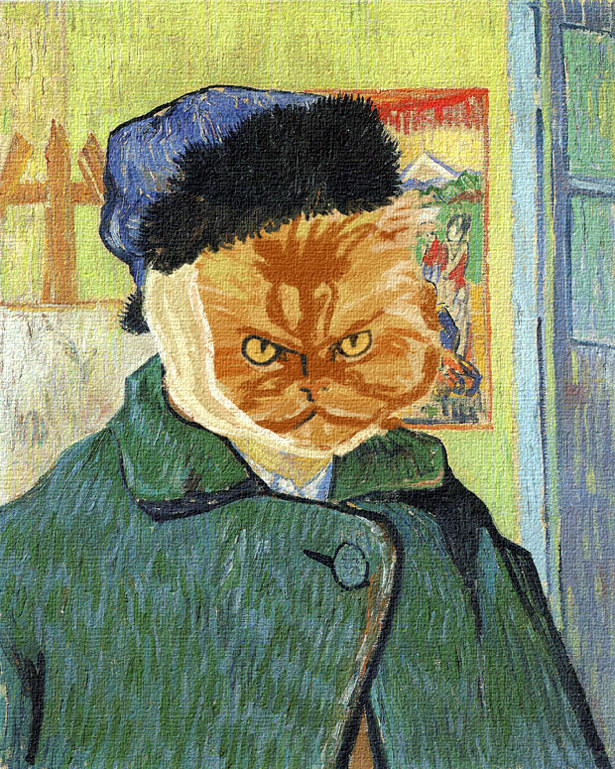 6.
Banye El gato OMG en " Chico mordido por una lagartija" por Carvaggio.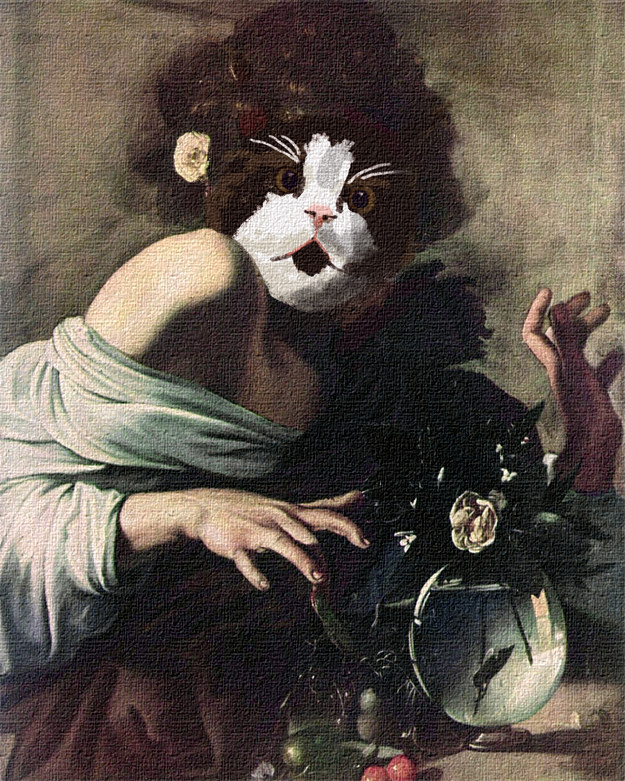 7.
Venus El gato con dos caras en "Retrato de Marie Therese" por Pablo Picasso.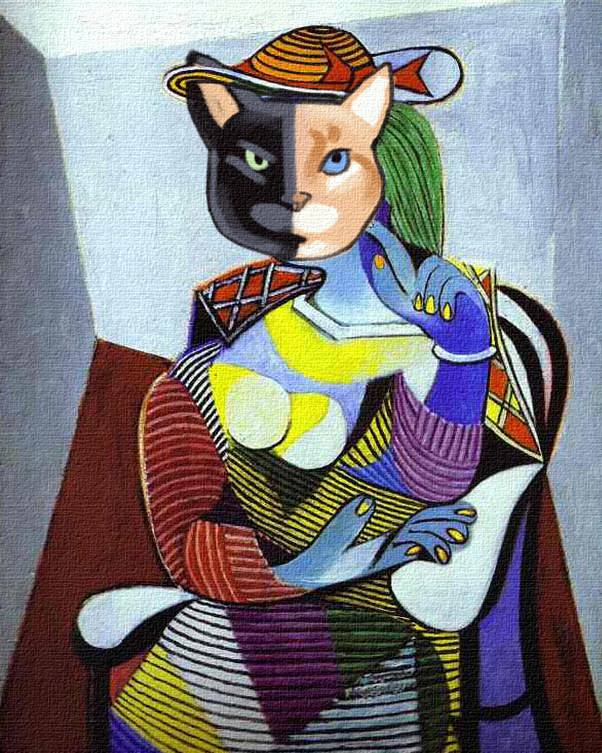 8.
Coronel Meow El gato con el pelaje más largo en el mundo en "Las meninas" de Diego Velázquez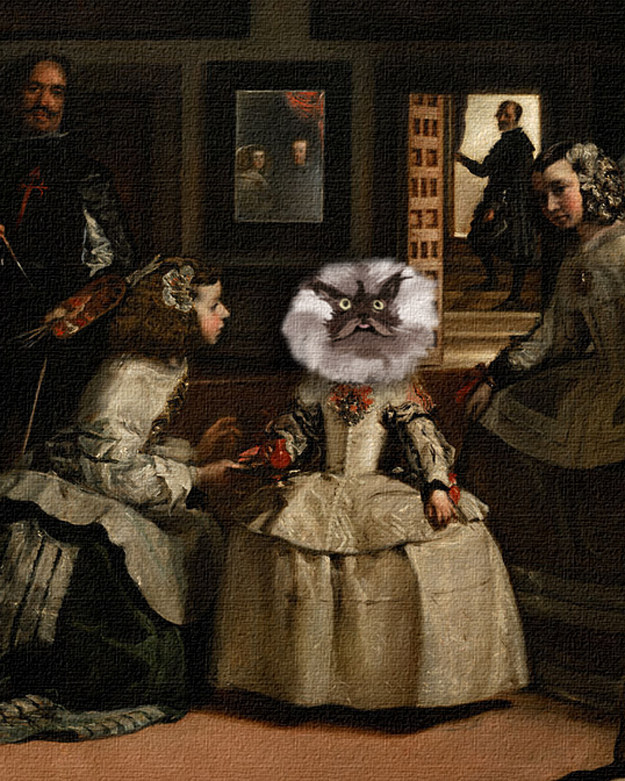 9.
Hamilton El gato hipster en "Un Felipe IV más viejo" por Diego Velázquez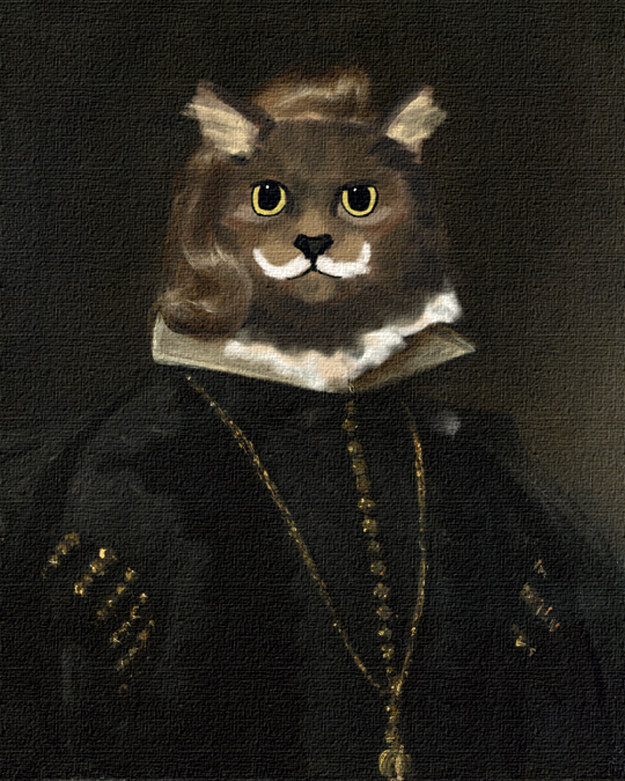 10.
Honey Bee El gato ciego que ama escalar en "La ejecución de Lady Jane Grey" por Paul Delaroche.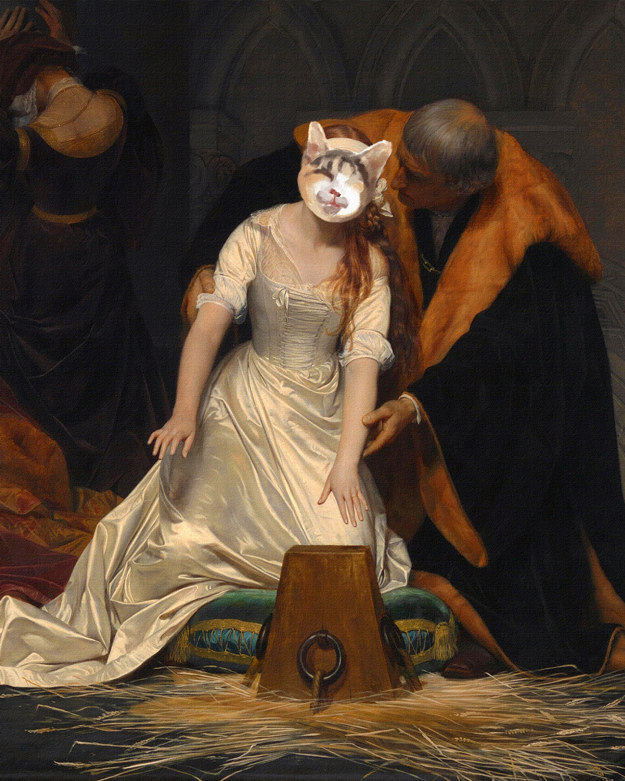 11.
Snoopy El gato más lindo del mundo como "La Mona lisa" por Leonardo da Vinci.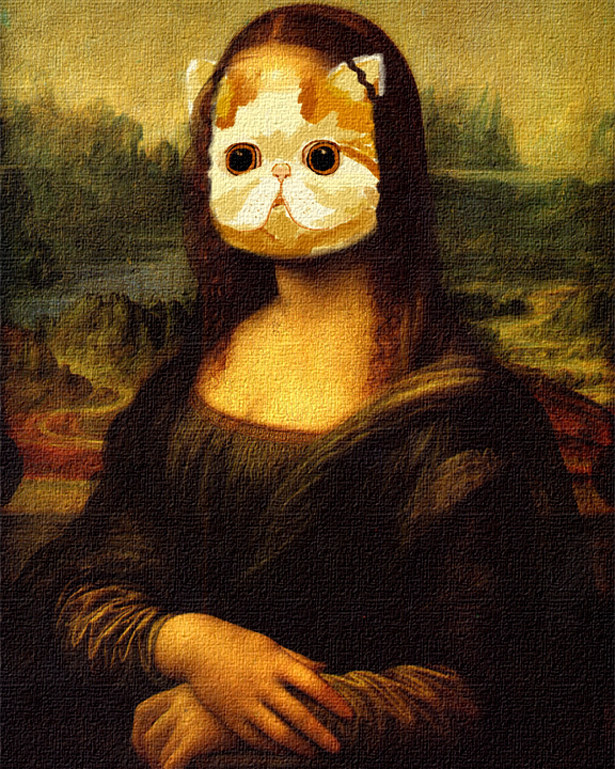 12.
Grumpy Cat en "Autorretrato 1659" por Rembrandt van Rijn.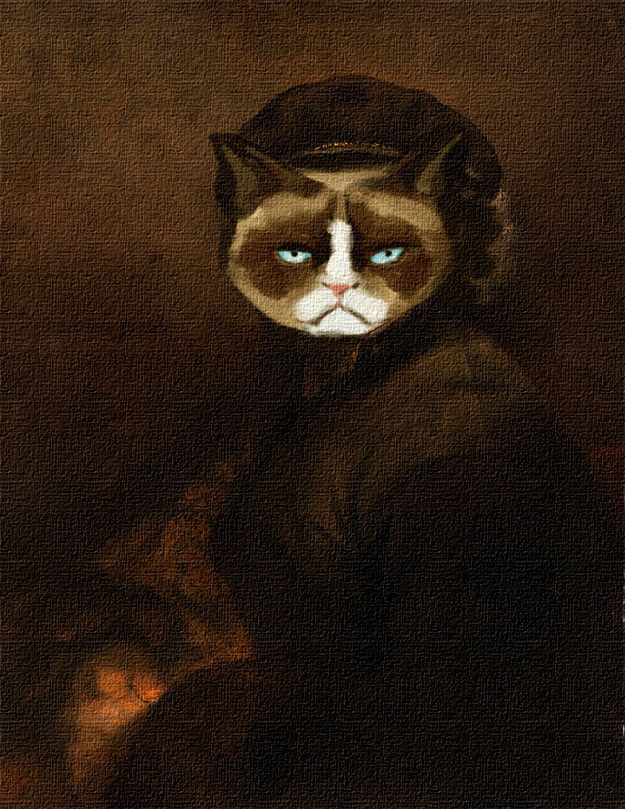 Can't get enough cats? Sign up for BuzzFeed's "This Week in Cats" newsletter and you'll get all the cutest kitty news every Friday!