1.
'El lobo de Wall Street': ¡aprende a hacer cine de verdad, Scorsese!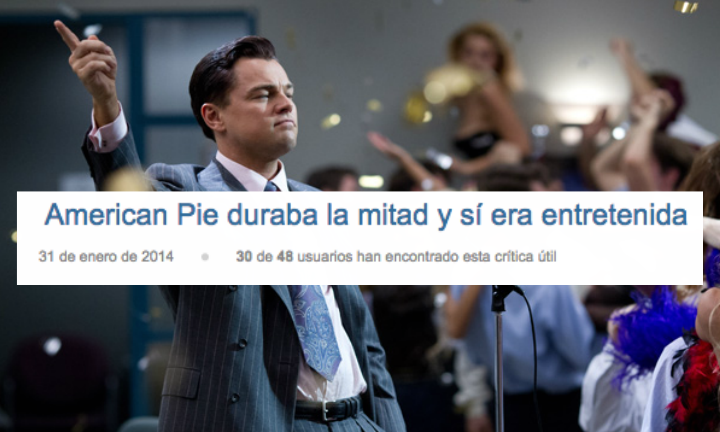 2.
'Red de mentiras': hay una persona en el mundo que no ha podido disfrutar de la película por culpa de la cabeza de Dicaprio.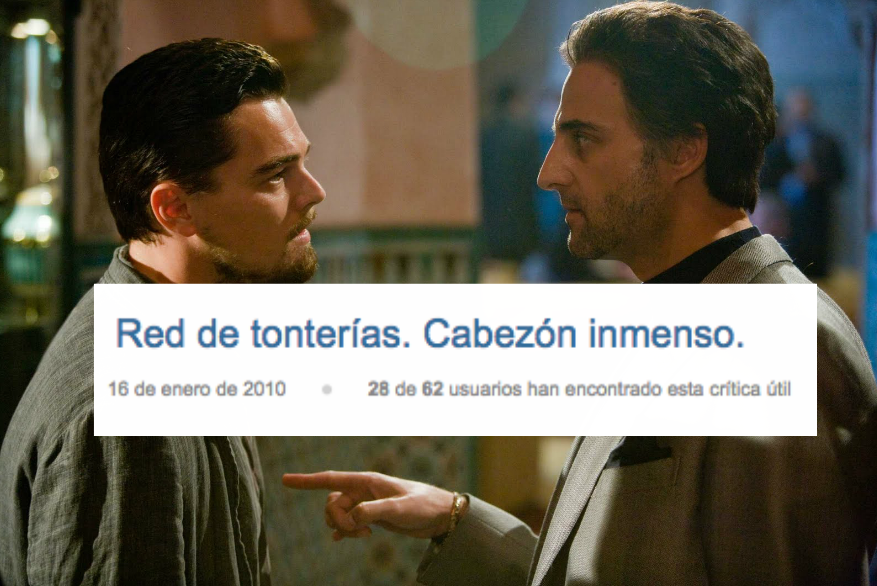 Y sigue así: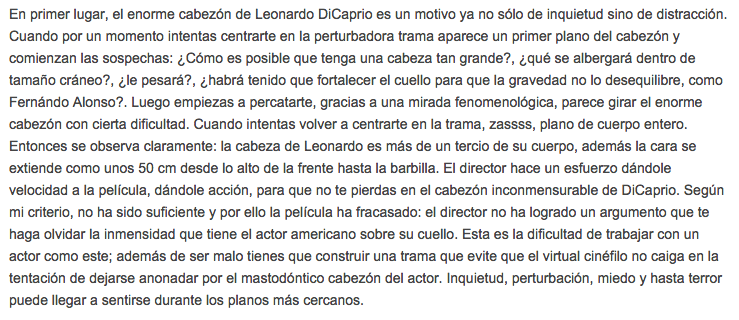 3.
'Mad Max: furia en la carretera': MAD MENOX.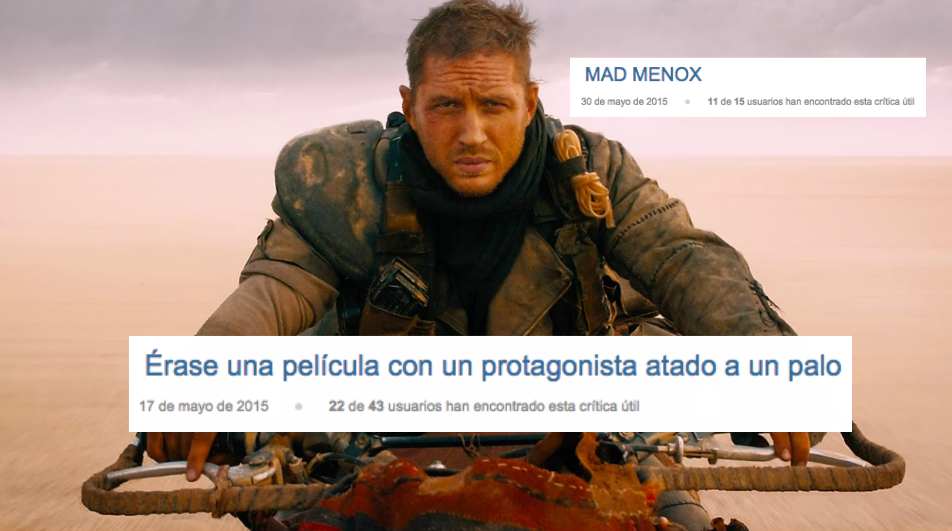 4.
'Steve Jobs': ¡maldito Sorkin! ¡Me la has vuelto a jugar!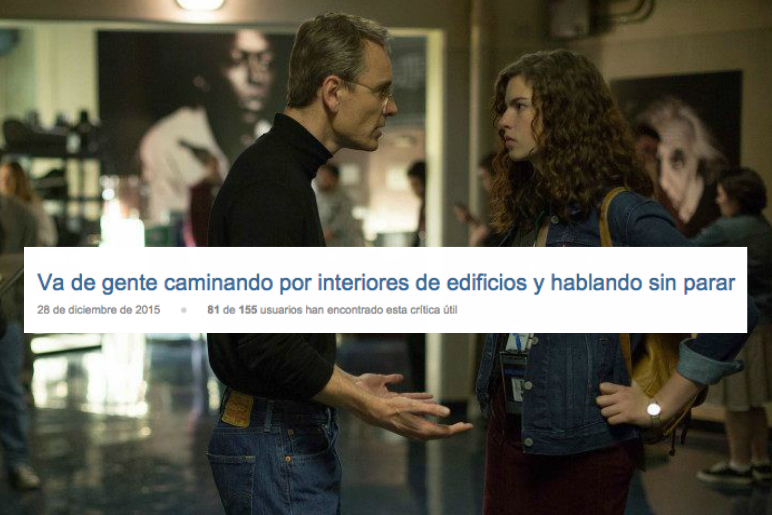 5.
'Braveheart': hombres con falda, LOL.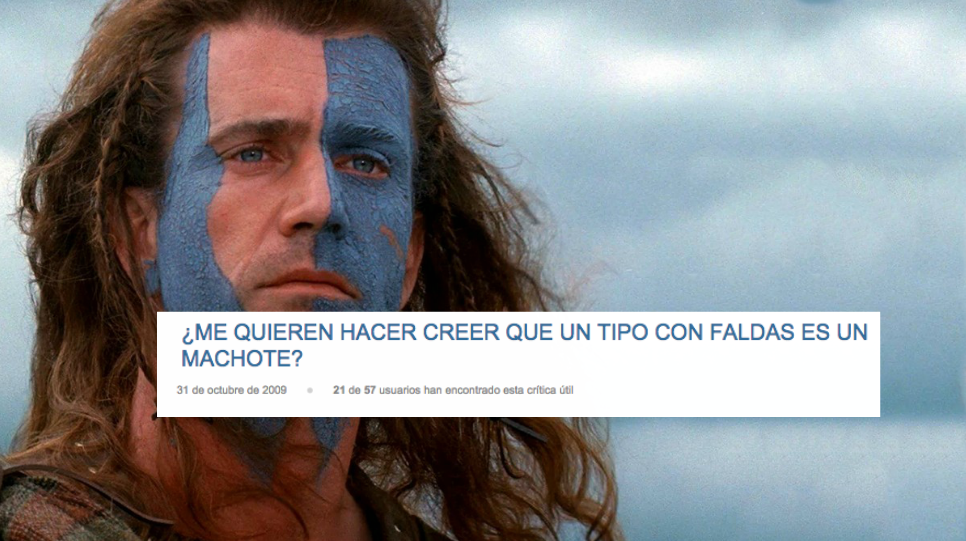 6.
'La gran belleza': faltan hostias.
7.
'Los Minions': a ver, esto lo podrías haber visto venir.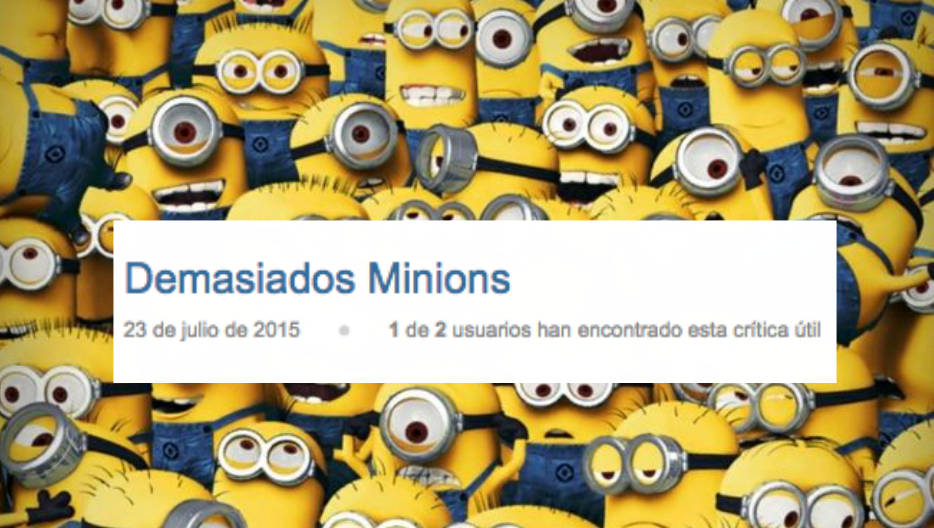 8.
'Casablanca': putas gabardinas.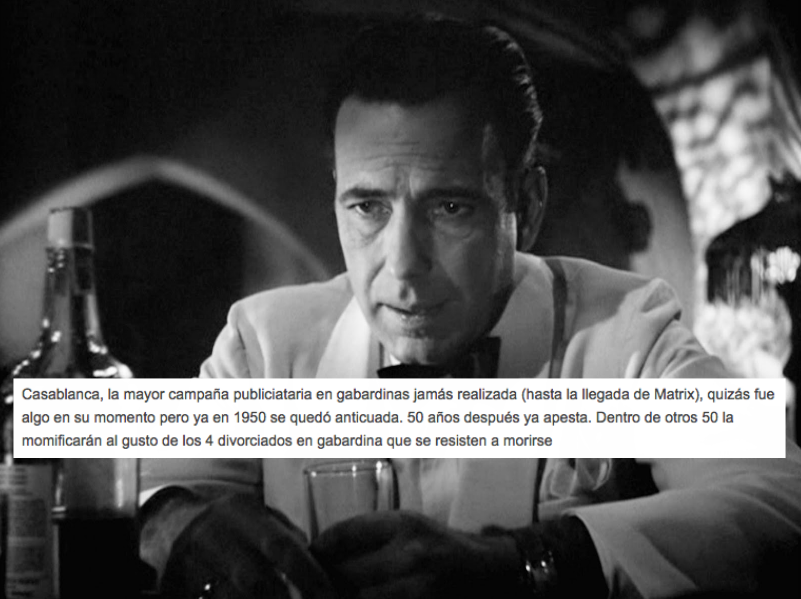 9.
'Frozen': jejeje, quién me lo iba a decir.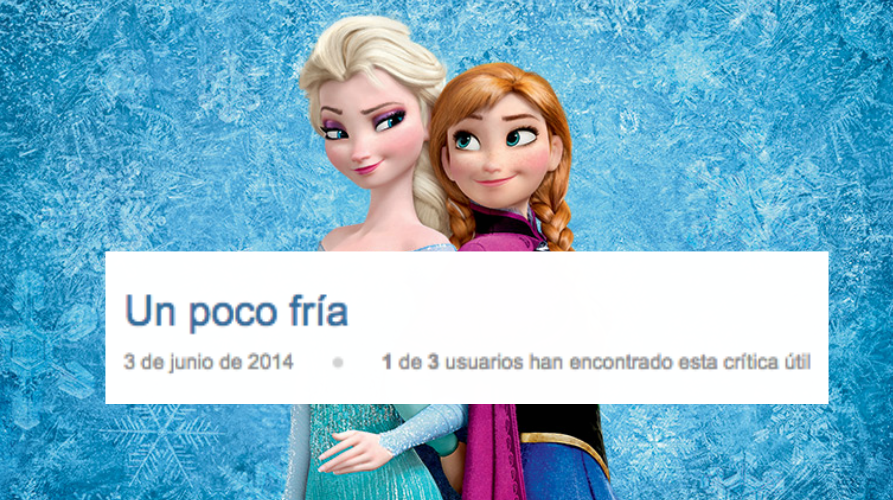 10.
'Soñadores': los doce pasos del héroe + culos y tetas.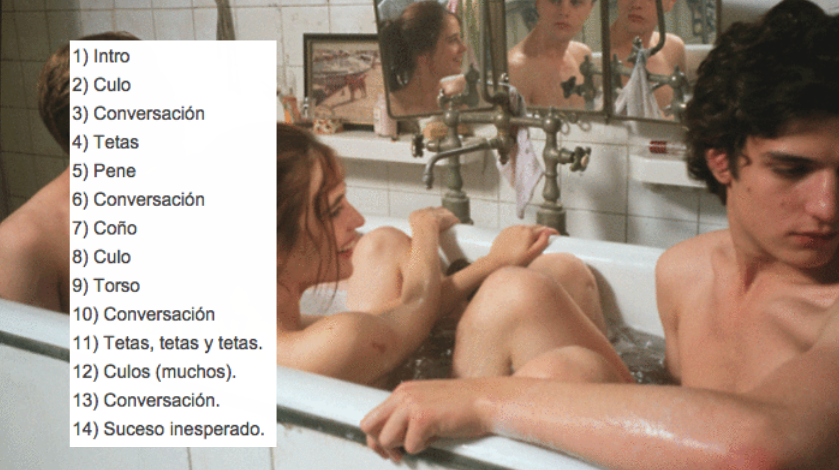 11.
'Star Wars', la película en la que Han Solo pilota los autobuses del Imserso.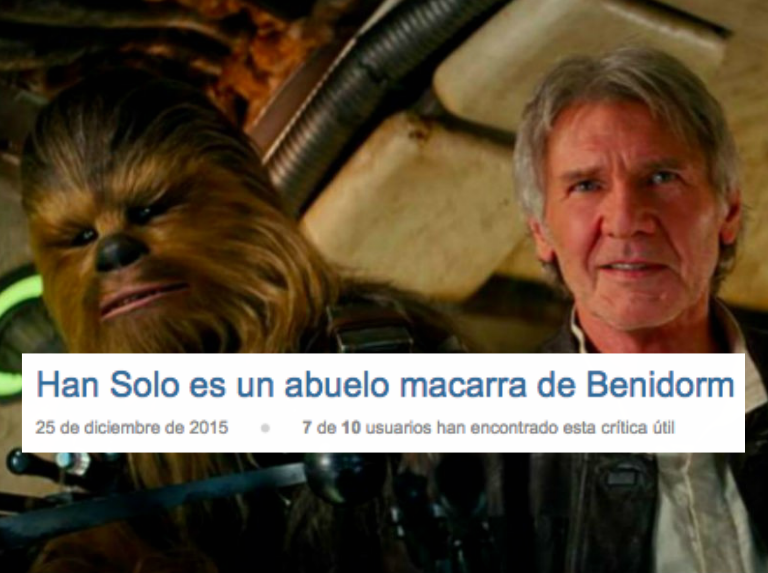 12.
'Instinto básico': eso es to, esto es to, eso es to-do, amigos.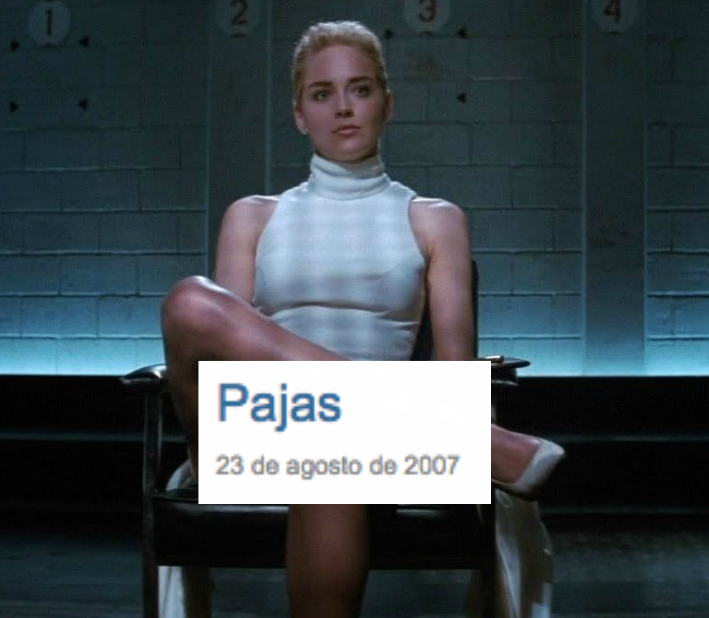 13.
'El Padrino': lol.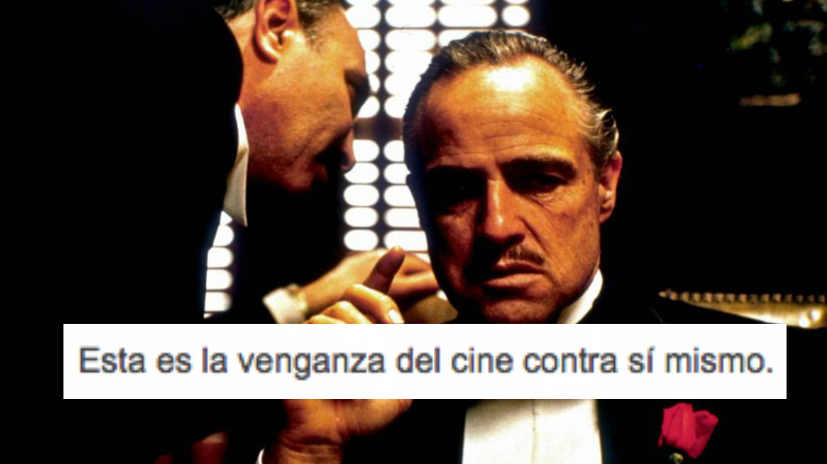 14.
'Pretty Woman': y lo que más me llama la atención es...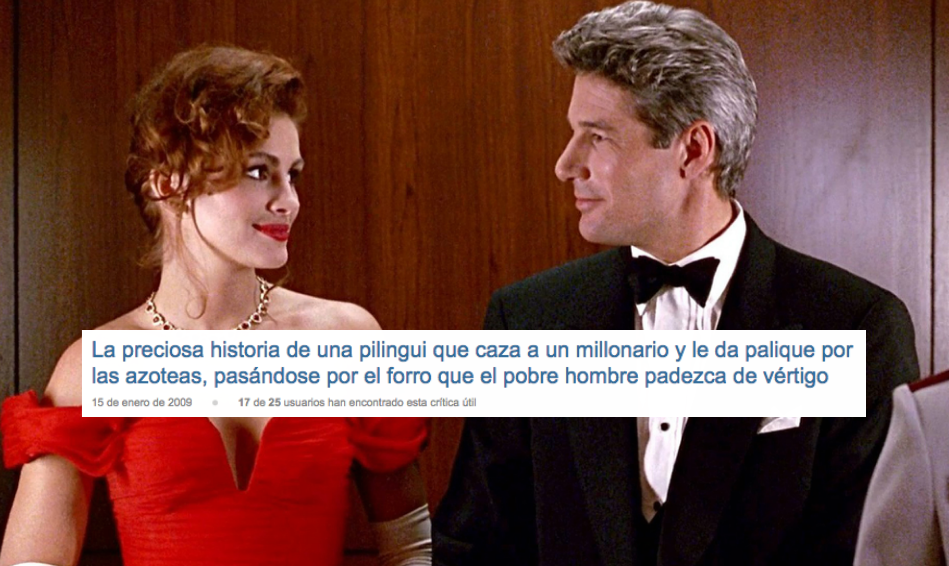 Looks like there are no comments yet.
Be the first to comment!