Vayamos al grano: me encantan los perros y me encanta gastar bromas. Por eso estoy en el cielo: la gente ha estado publicando vídeos quedándose con sus perros con bromas sencillas.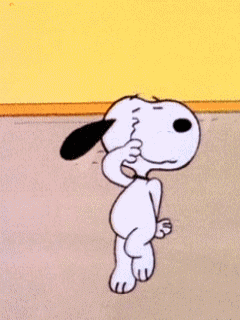 1.
¿Has oído hablar del truco en el que sujetas una sábana en el umbral de la puerta y la dejas caer justo en el momento en que te escondes detrás de la pared?
2.
Pues resulta que es una forma genial de gastarle una broma a tu perro.
3.
La gente ha estado compartiendo las reacciones de sus perros como parte del #WhatTheFluffChallenge.
5.
Estos perretes están superconfundidos.
6.
En serio, se vuelven tarumba intentando averiguar dónde han ido sus dueños.
7.
Estos perritos es que ni siquiera saben qué ha pasado.
8.
"¿Por qué la manta ha robado a mi humano?" —este perro, seguramente.
10.
No obstante, algunos le pillan el truco a su humano.
11.
*no me hace mucha gracia*
12.
Pero agradezco que la mayoría estén flipando, porque estos vídeos son oro puro.
13.
¡Ahora te toca a ti! Gástale una broma a tu perro y usa el hashtag #WhatTheFluffChallenge. Voy a actualizar constantemente.
Este artículo ha sido traducido del inglés.
Looks like there are no comments yet.
Be the first to comment!