La conmovedora reunión de una madre y su bebé elefante fue capturada en video gracias a Thailand's Elephant Nature Park.
LA reunión tomó lugar después que Ma-Bai, el bebé elefante, fue separado de su madre en 2011 y vendido para dar paseos a turistas en Tailandia.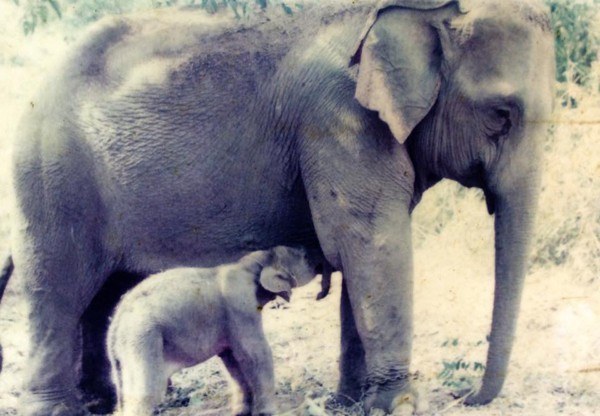 Después que el estrés y el trauma de ser usado para pasear turistas lo debilitara, Me-Bai fue liberado y enviado a Elephant Nature Park al norte de Tailandia para su programa de Mima a un Paquidermo.
A pesar de que se encontraba nerviosa y recelosa de la gente cuando llegó, el parque escribió en su blog que "aprendió rápidamente que sus nuevos cuidadores no tenían intenciones de abusar de ella de ninguna manera".
Fue allí que los trabajadores del parque se dedicaron a buscar a su madre, Mae Yui. Tras localizarla, comenzaron un viaje de tres días a la villa donde vivían los dueños de Mae-Bai
El viernes, los dos finalmente tuvieron su alegre reunión. Ambos elefantes estaban claramente felices de verse el uno al otro.
Ahora los cuidadores del parque aparentemente concentran sus esfuerzos en devolverlos a su hábitat natural.
Looks like there are no comments yet.
Be the first to comment!