We all have fears...and no one knows that better than Michelle Poler, a student of New York's School of Visual Arts who's aiming to do one thing that scares her every day for 100 days.
Poler recently moved to the city to complete a master's degree in branding. She embarked on the adventure of conquering 100 fears as part of a school project prompting students to do something for 100 days.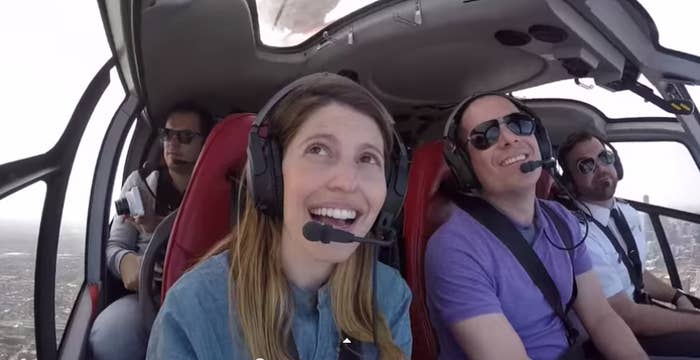 She has done things ranging from changing a poopy diaper to smoking for the first time to getting a Brazilian wax...
...to even going to a fortune-teller, riding in a helicopter, and frying empanadas.