1.
Cuando el chofer te manda a correr hacia atrás y ya no entra ni una mosca.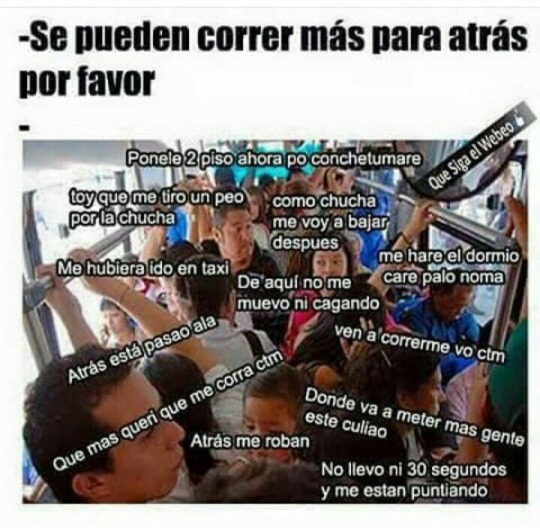 2.
Los vendedores ambulantes son más pilas que Spiderman.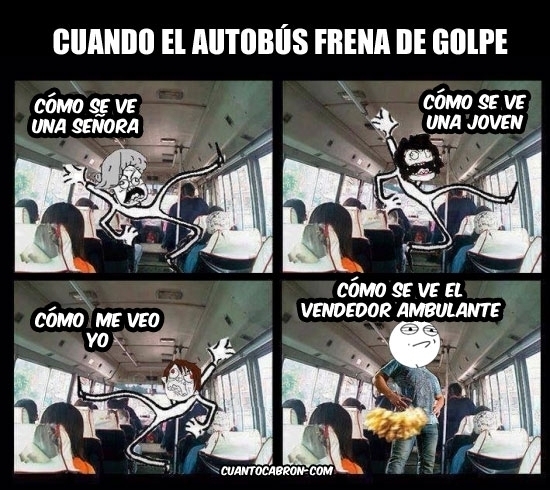 3.
Ese momento en el que piensas que vas a llegar a tiempo a cualquier lado, pero después recuerdas que viajas en autobús.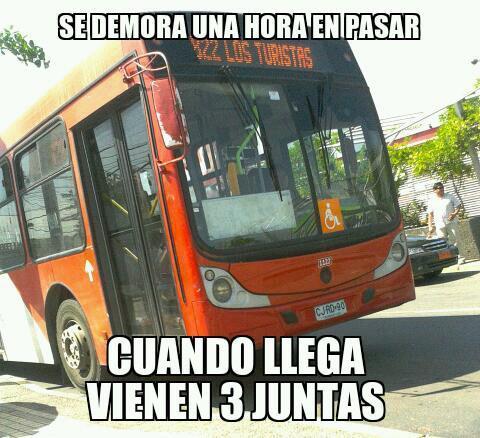 4.
Nunca falta el desgraciado que no trae audífonos.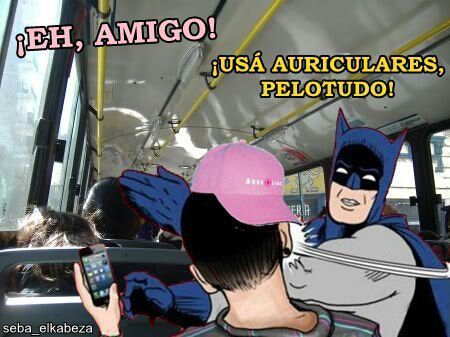 5.
Y ni hablemos de esos malos que se hacen los dormidos para no darle su lugar a alguien que lo necesite.

6.
Nunca sabremos la verdad: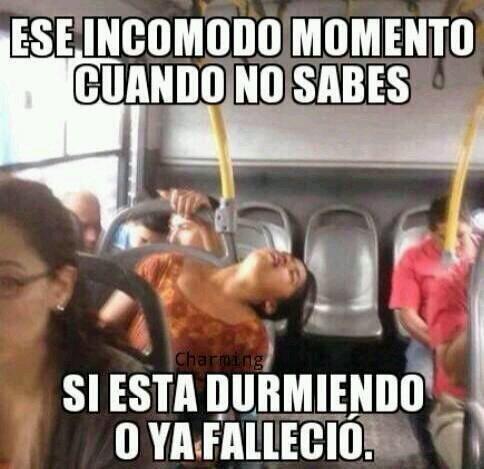 7.
Si has viajado en autobús, sabes que siempre hay espacio para un par de personas más.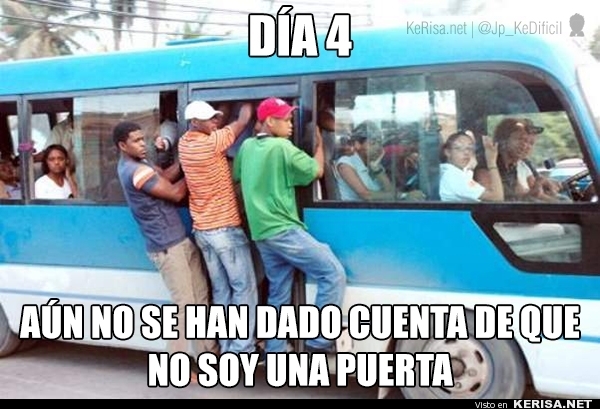 8.
SIEMPRE.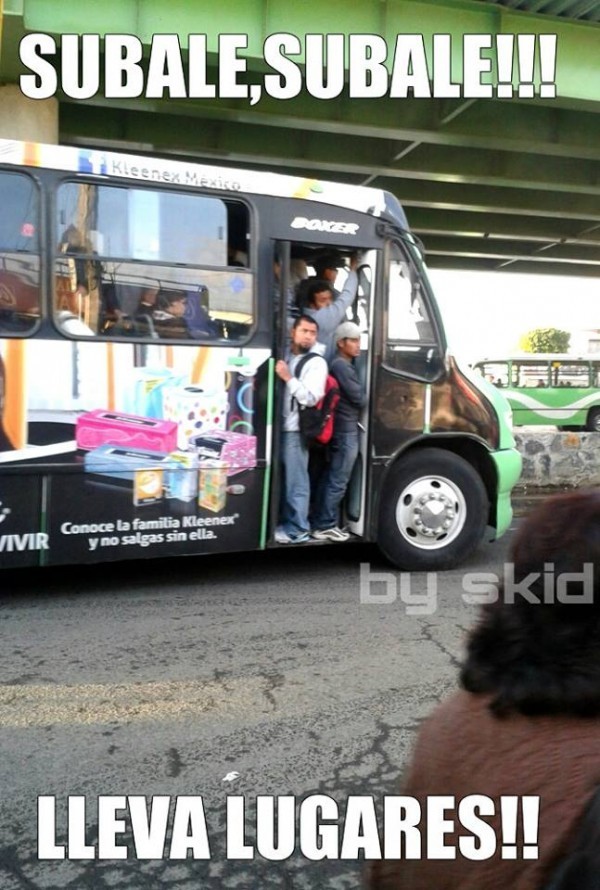 9.
Básicamente es como si el conductor tuviera un problema de la vista.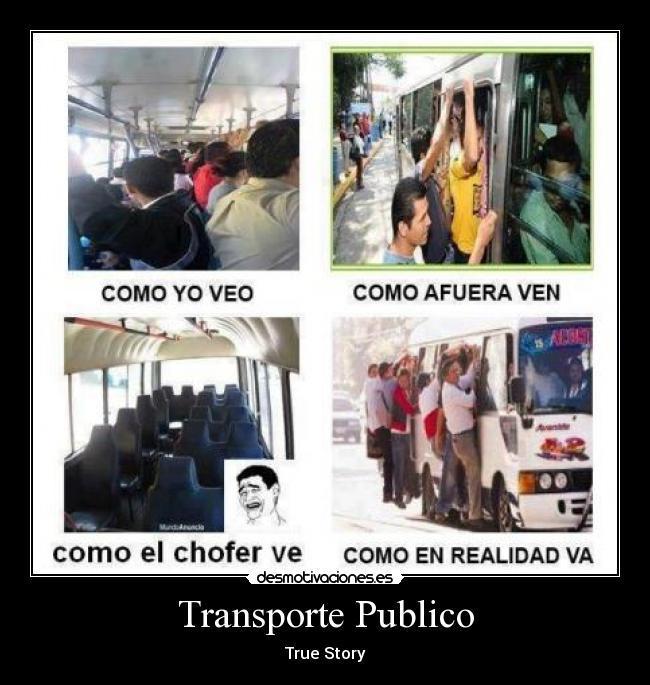 10.
Así que cada vez que sales de casa es mejor que te encomiendes a Dios.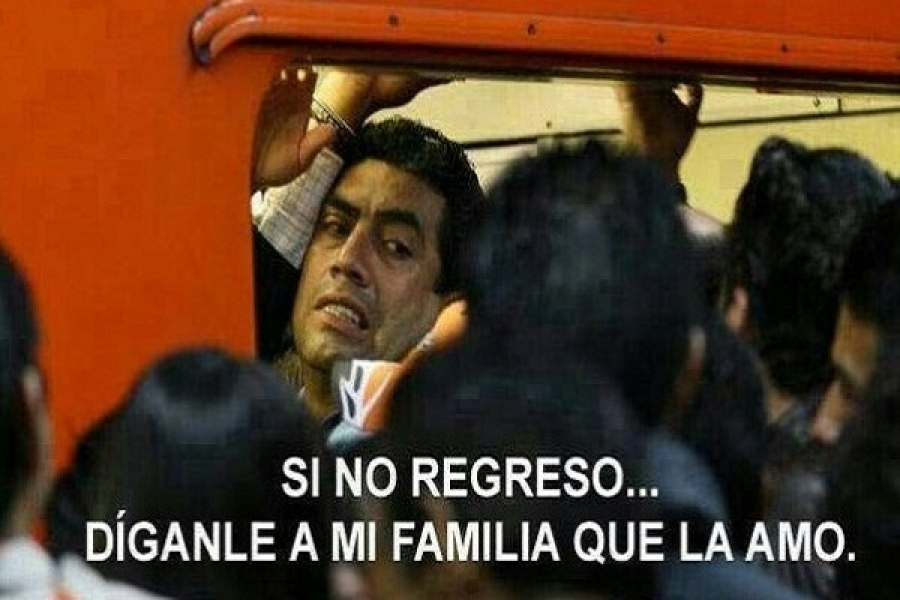 11.
Si no has viajado en el metro, no sabes cuáles son las caricias de verdad.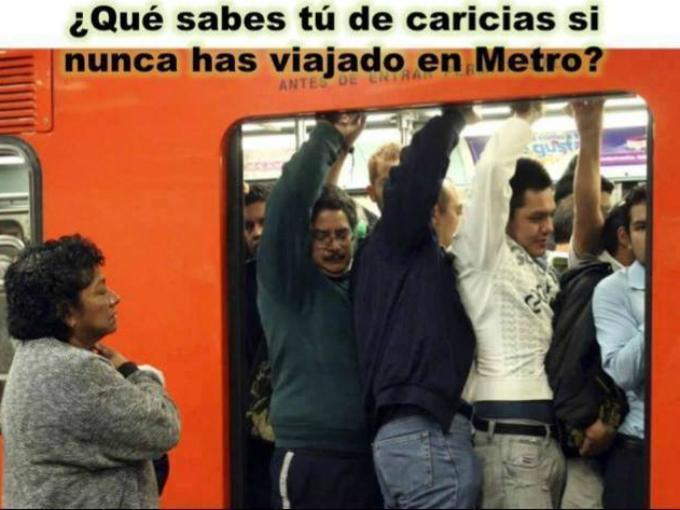 12.
No olvides que en un autobús está casi tan lleno de microbios como un avión.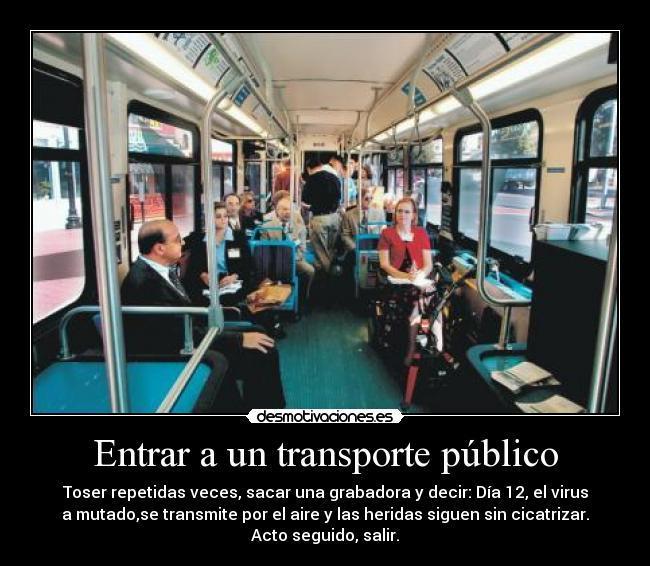 13.
Gracias a la tecnología, la parada del autobús se ha vuelto en un lugar turístico.
14.
En el transporte público es mejor pretender que no tienes nada de valor.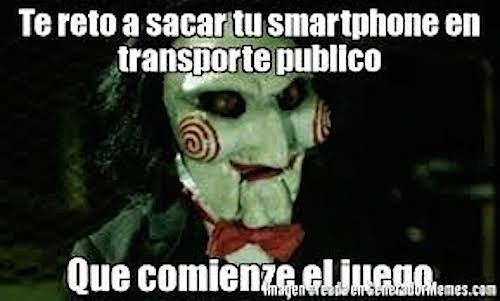 15.
Y esta es la mejor descripción gráfica de cómo se siente subirse a un autobús.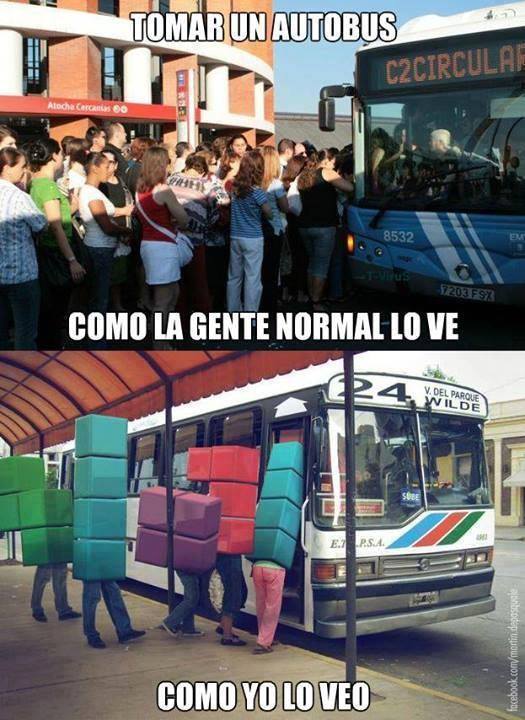 Para más contenido que te hará reír, síguenos en Twitter y danos un like en Facebook.
Looks like there are no comments yet.
Be the first to comment!