El ex governador de Florida, Jeb Bush, tuiteó la foto de un arma con la palabra "America" la cual se viralizó en cuestion de segundos.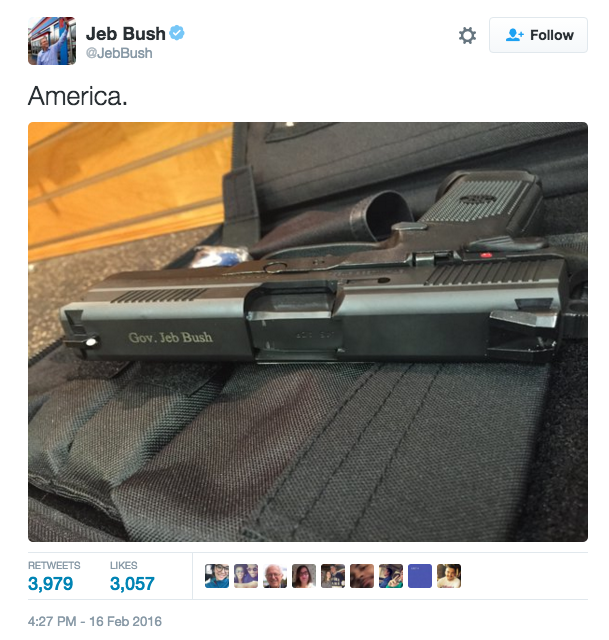 Los usuarios de Twitter se ocuparon de burlarse de Jeb imitando su - ya famoso - tweet con imágenes de sus países.
Desde México le mandan saludos con unos tacos.
Los de Nueva Zelanda aprovecharon para recordarle al mundo de dónde salió el Señor de los Anillos.
Le dieron clases de geografía.
México otra vez, con Maná.
Los españoles con un poco de jamón.
Argentina se pronunció con unos calamares fritos.
Y un poco de carne asada.
Venezuela fue representada con arepas.
Gran Bretaña nos mostró lo más interesante de su cultura.
Canada y su delicioso bacon.
Hasta Ricky Gervais se metió en el trolleo.
Toda Sudamérica mostró la mejor arma que tiene.
Y para ser honestos, todo el mundo se lamentó por ese tweet.
Looks like there are no comments yet.
Be the first to comment!