1.
Explosión glamorosa de lunes, faldas por las rodillas y zuecos.
2.
El truco en este look es el vestido de denim y el pañuelo amarrado en el cuello.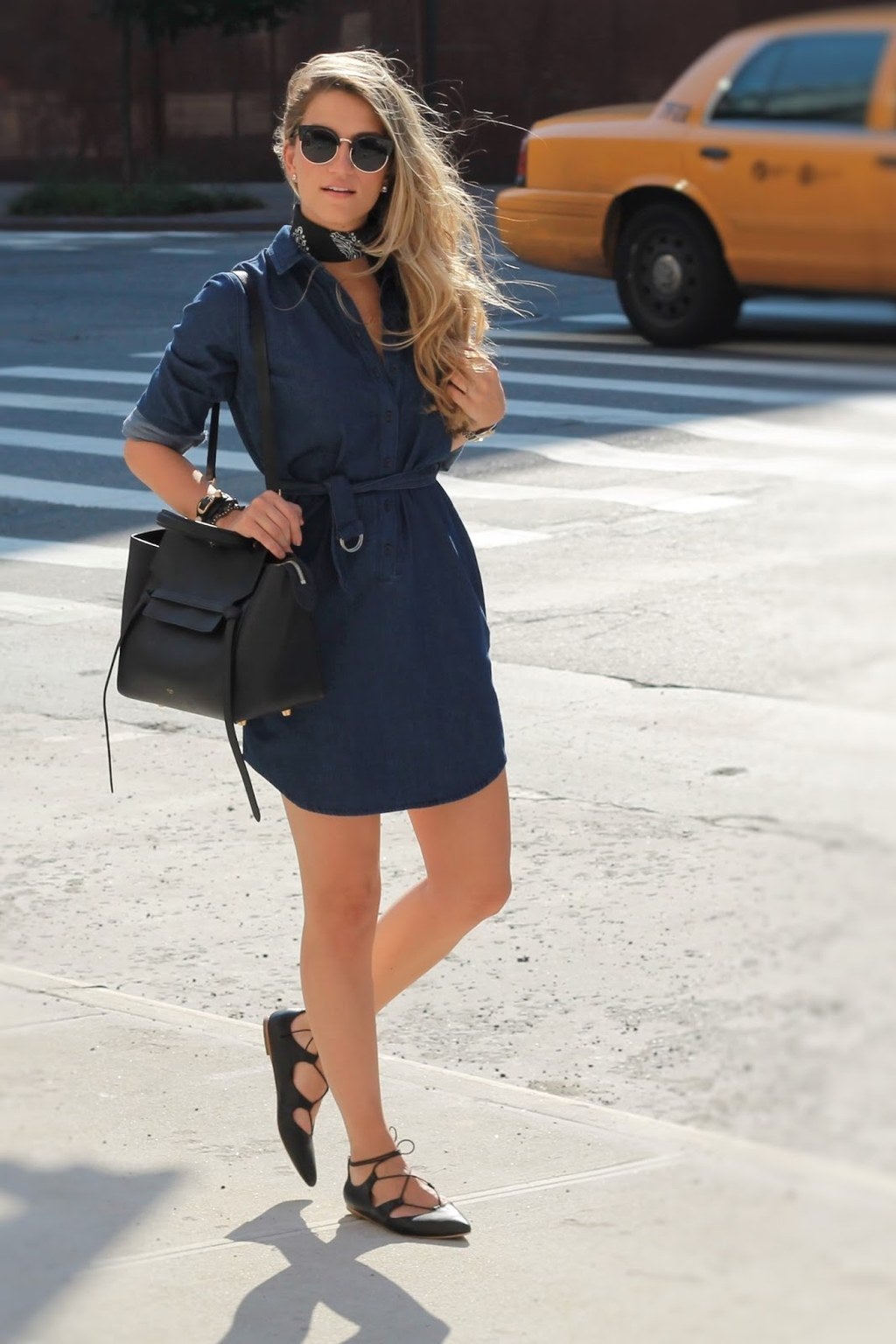 3.
Un vestido tipo camisa, un bolso sencillo y sandalias.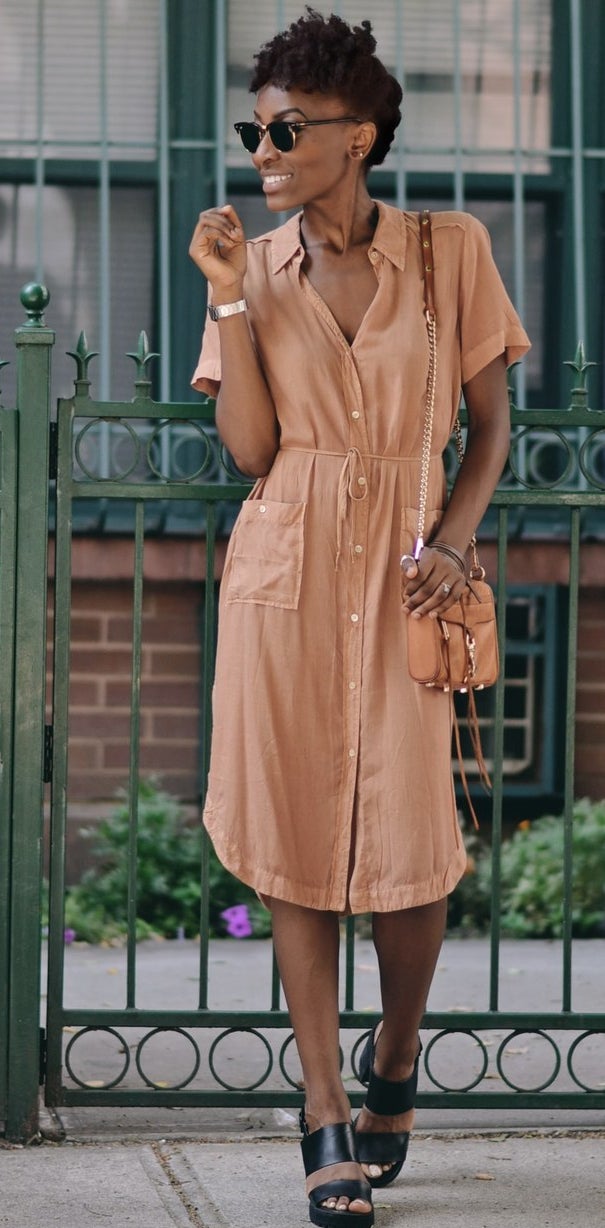 4.
Una camiseta, falda, labios rojos y zapatos deportivos.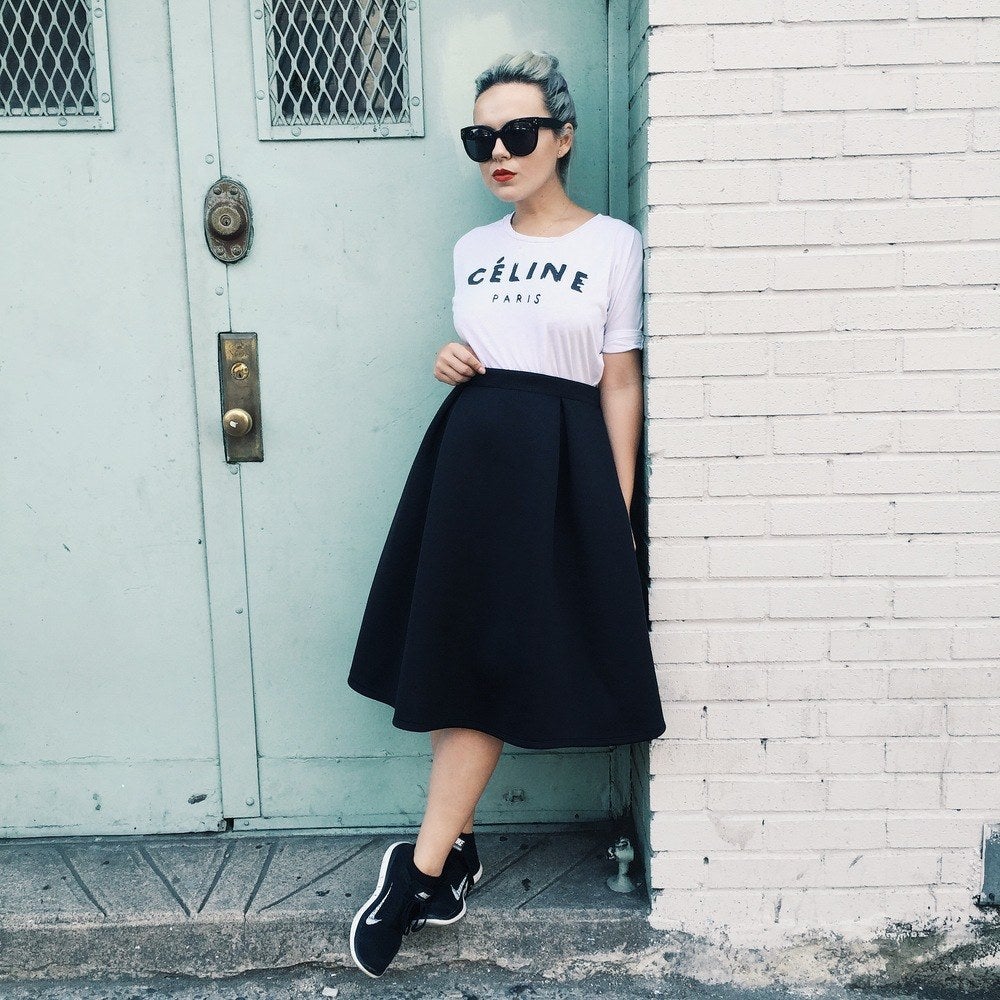 5.
Para sentirte como Carrie Bradshaw, usa jeans holgados y rotos, con una playera y tacones.
6.
Negro y transparencias. Muy gótico-veraniego.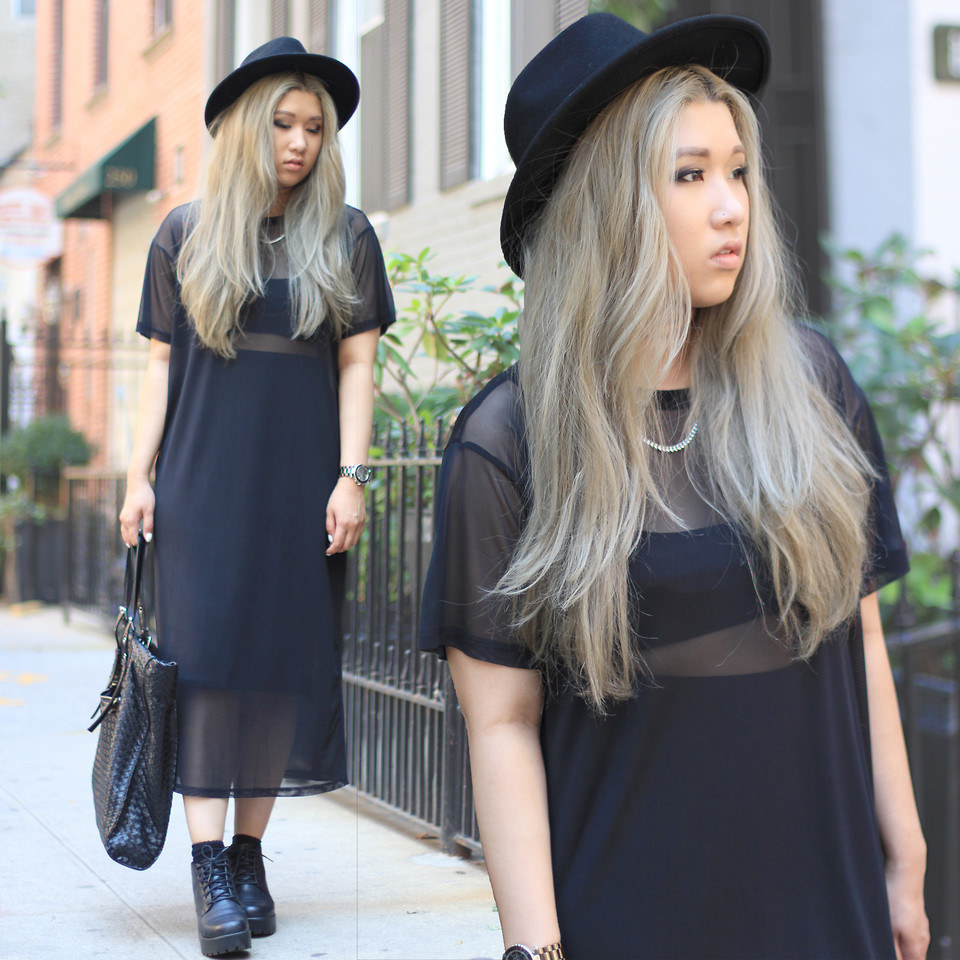 7.
Shorts con una camisa de rayas por dentro.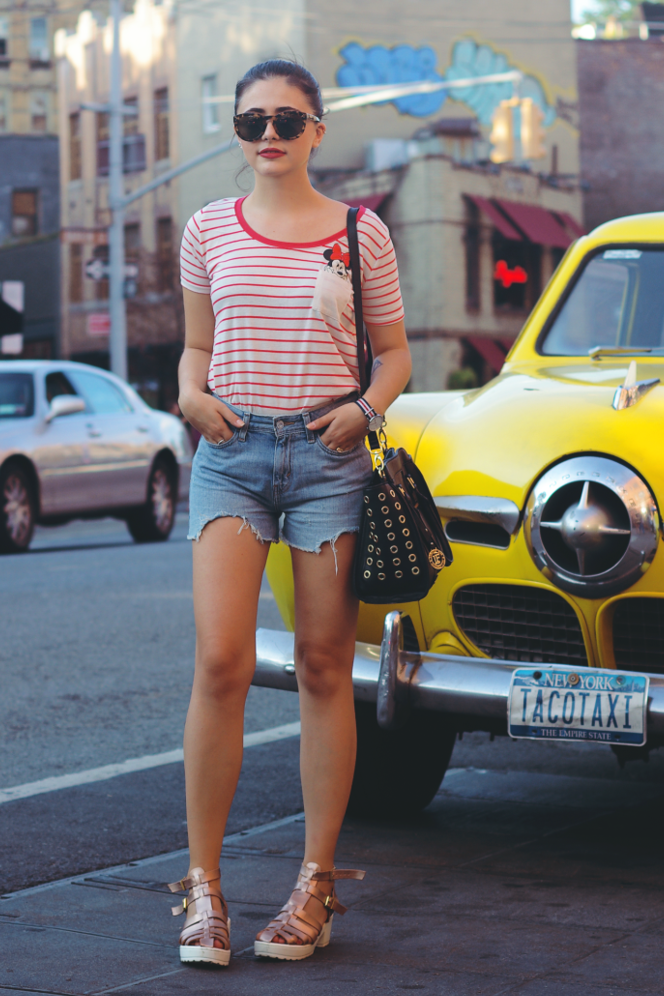 8.
Chamarras de jean súper grandes, medias por las rodillas y mochilas en lugar de carteras en cada rincón de Manhattan.
9.
La camisas extra-largas con botones, jeans y Converse están súper de moda.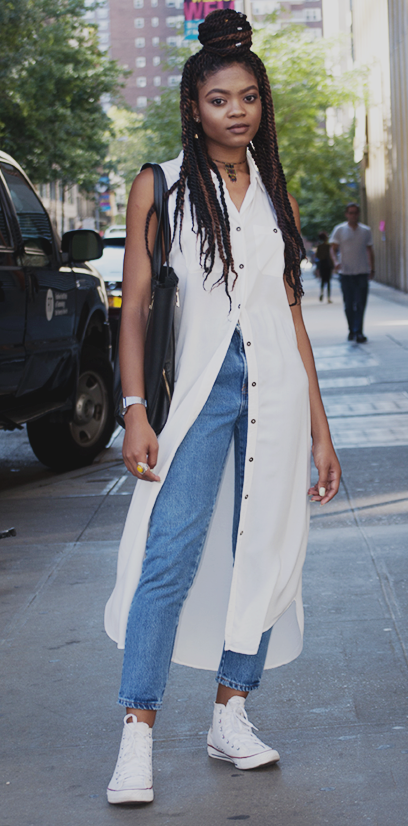 10.
Adidas está trendy nuevamente.
11.
Cuando hace calor en NYC, todo es sobre zapatos deportivos y minifaldas.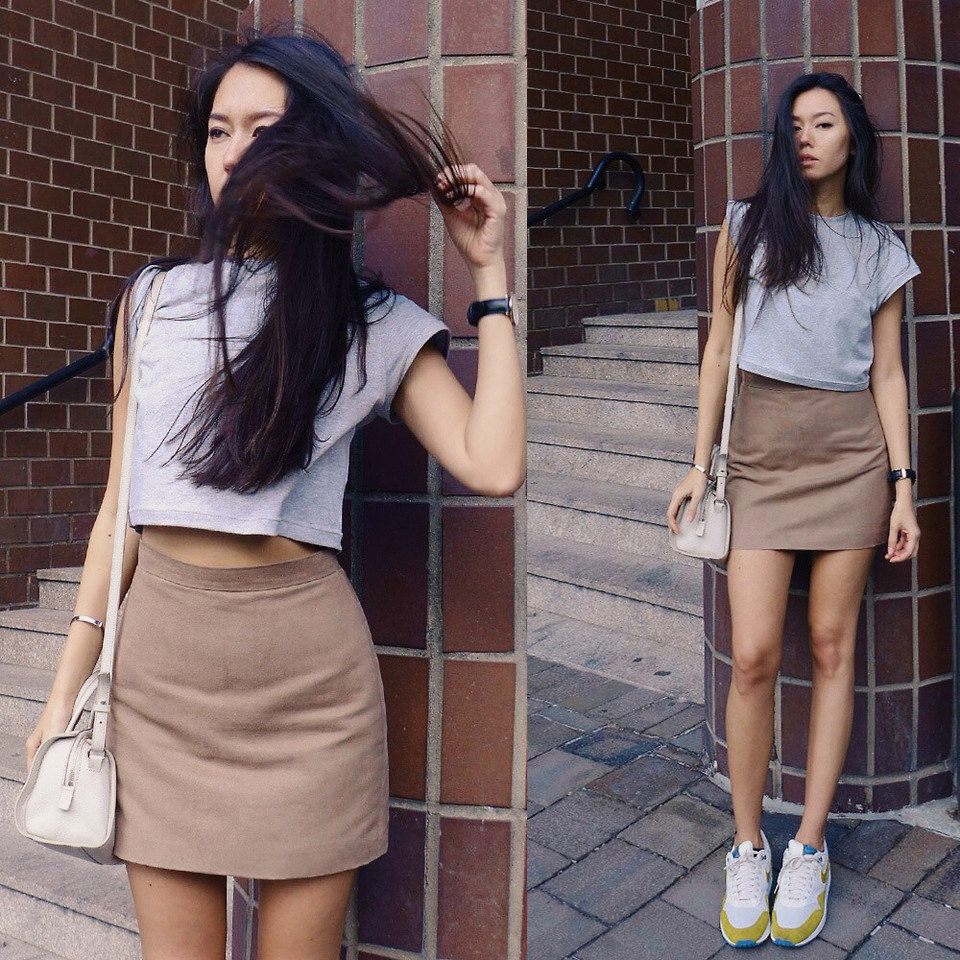 12.
Pantalones bota campana y un moño en el pelo es todo lo que necesitas.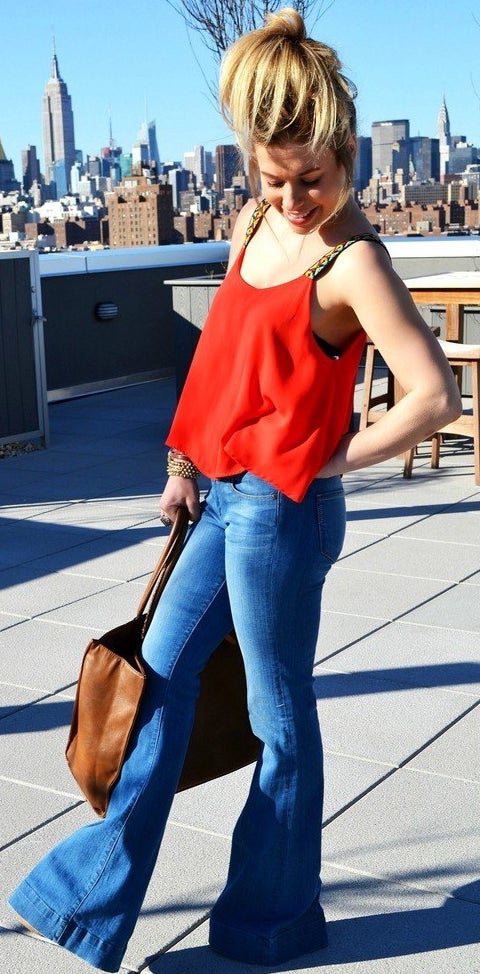 13.
Sin mangas y súper femenina con un toque masculino en los pantalones.
14.
Y claro, los crop tops y lentes tornasolados llenan los rincones de NYC.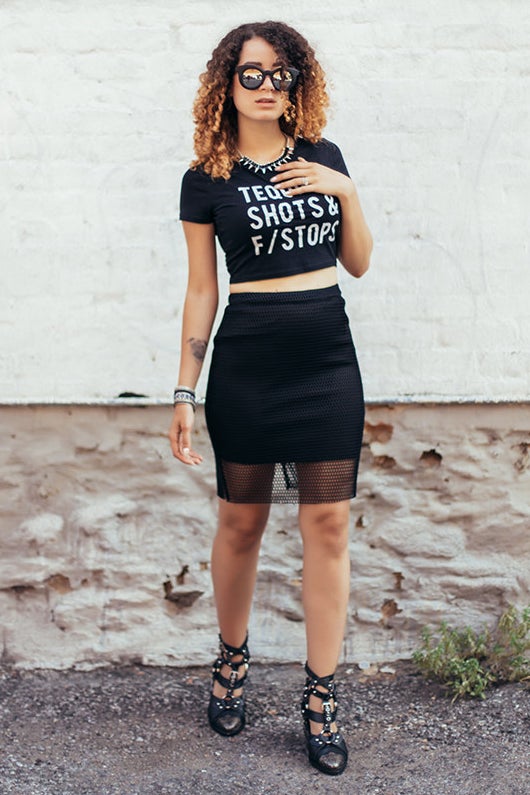 15.
Los tennis blancos y prendas con tela de jean llegaron para quedarse.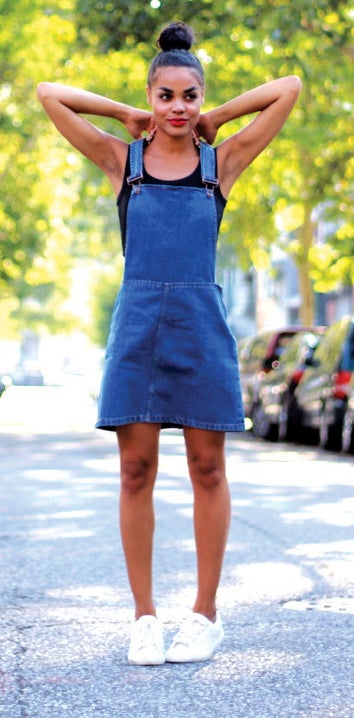 16.
Cualquier pieza con flecos está en tendencia, tanto de día como de noche.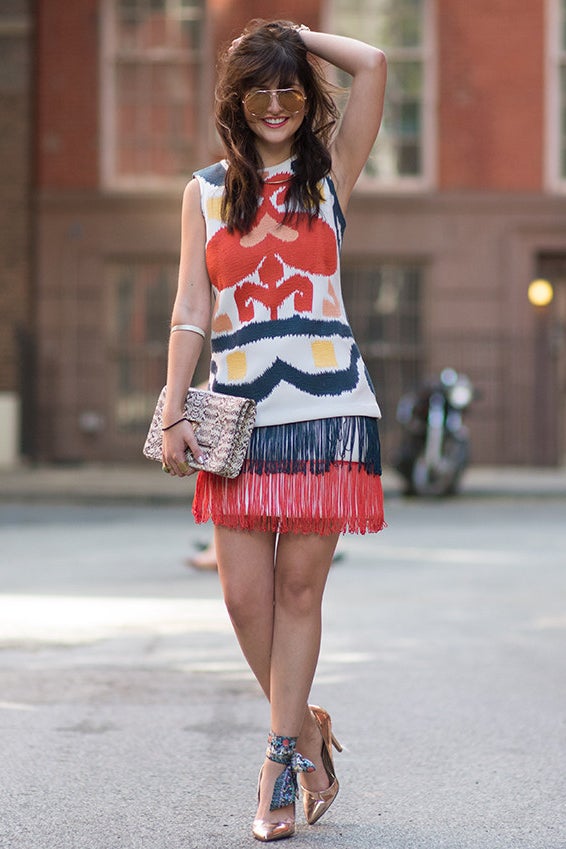 17.
Una simple camiseta blanca amarrada con un nudo, una falda más estilosa y sandalias.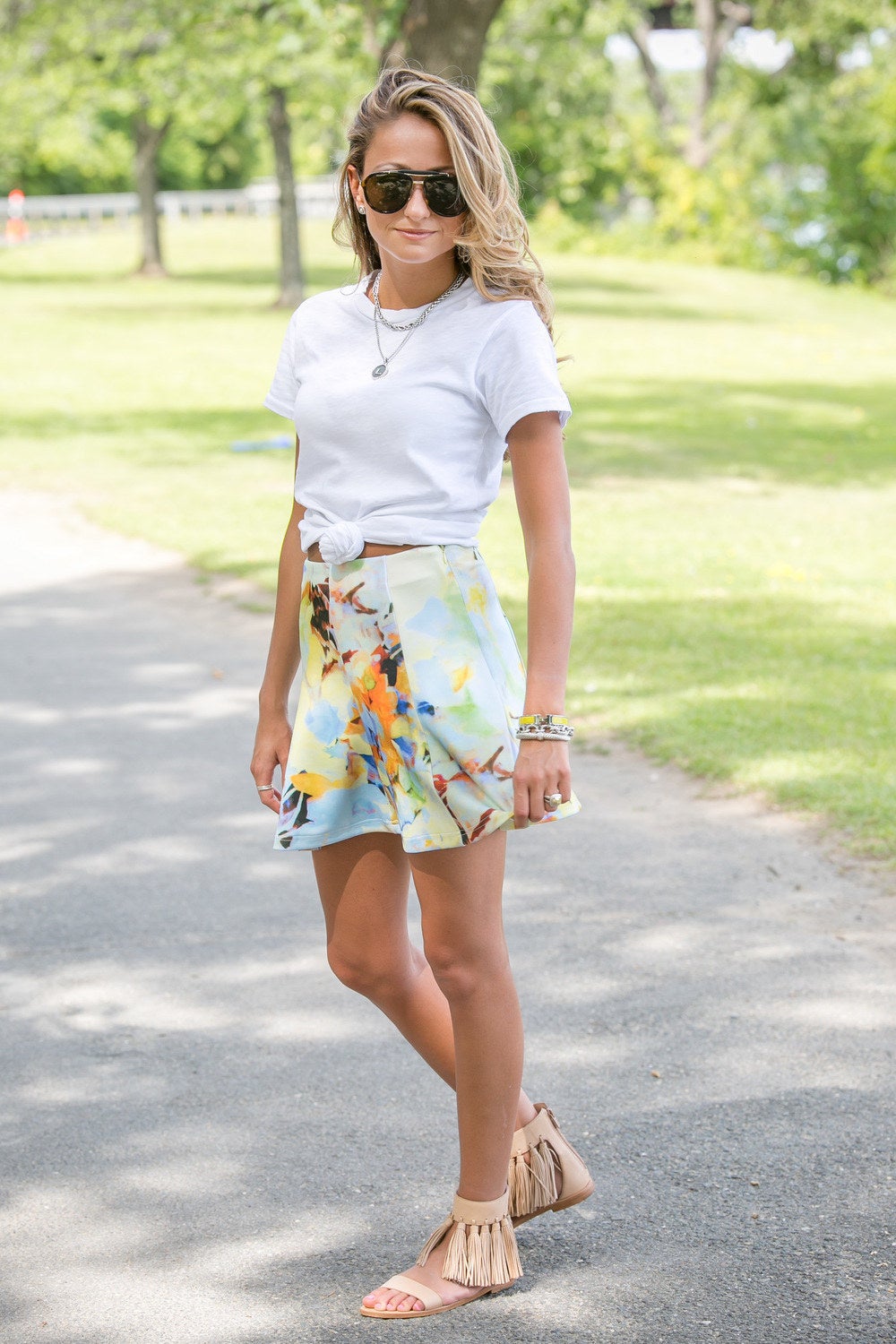 18.
Vestidos de tiritas con sandalias y el pelo suelto.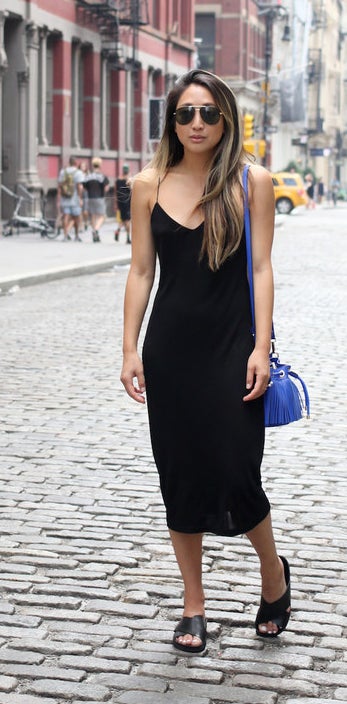 19.
Y sin duda, las zapatillas tipo Ghillie, muy parecidas a las de ballet pero trenzadas y de cuero, lo son todo esta temporada.
Looks like there are no comments yet.
Be the first to comment!