Sur Snapchat Discover, ce mardi 6 décembre, Cosmopolitan a proposé «5 SMS pour séduire un mec».
Par exemple, ce SMS qui suggère de comparer un mec à Chris Evans. Et qui pense qu'il est physiquement possible d'enlever une chemise pendant une heure.
Lorsque Camille, 20 ans, a essayé de glisser en DM avec ces techniques pour se marrer, ça n'a évidemment pas très bien marché.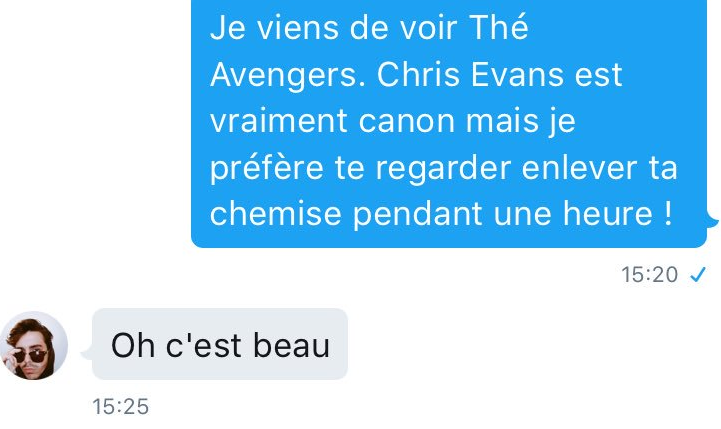 Ou alors trop bien marché?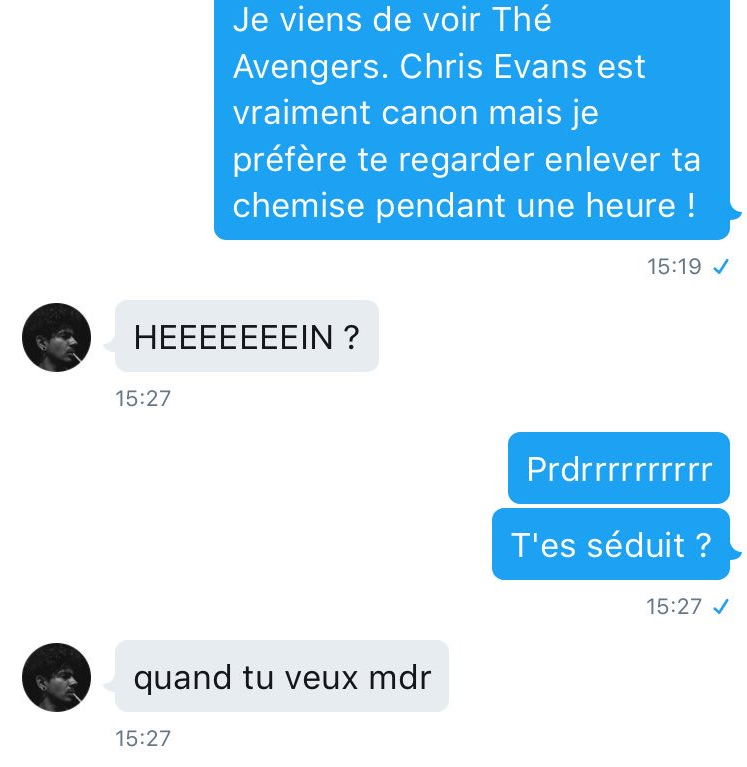 «C'était de l'humour, je leur ai dit juste après que c'était pour rire vu qu'ils semblaient le prendre au sérieux», explique Camille à BuzzFeed News.
Camille n'a pas souhaité poursuivre l'expérience avec ces jeunes hommes, parce qu'elle ne voyait «pas l'intérêt de blesser les gens et leur ego». Elle n'a donc pas vraiment utilisé les autres SMS proposés.
Elle n'a pas eu beaucoup plus de chance avec ce jeune homme prénommé Elyas.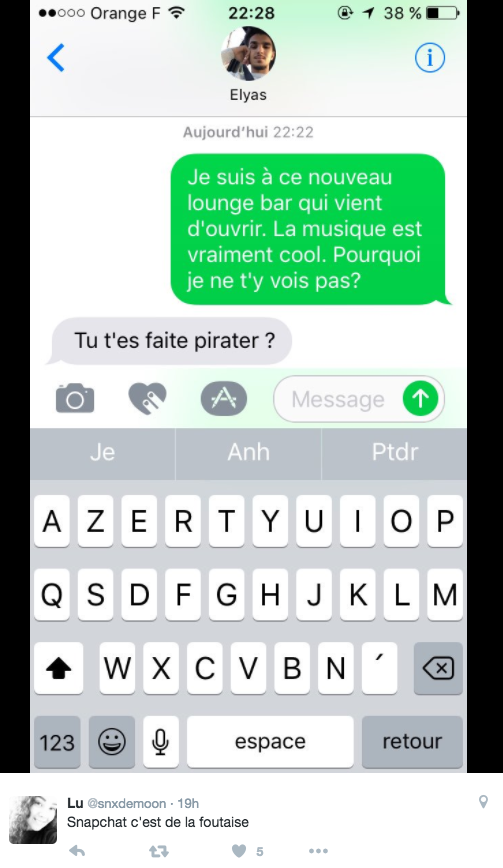 Ces SMS sont responsables de râteaux catégorie 5.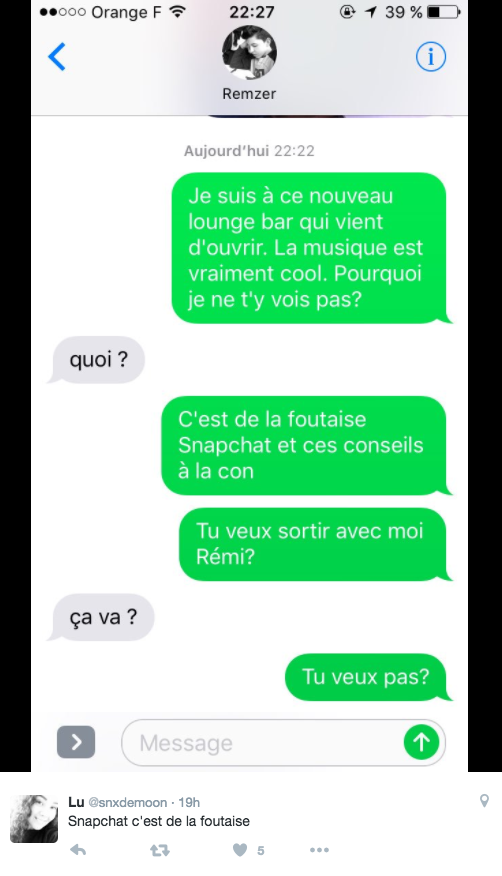 Cette séductrice sur Twitter s'est même fait rejeter par son propre copain.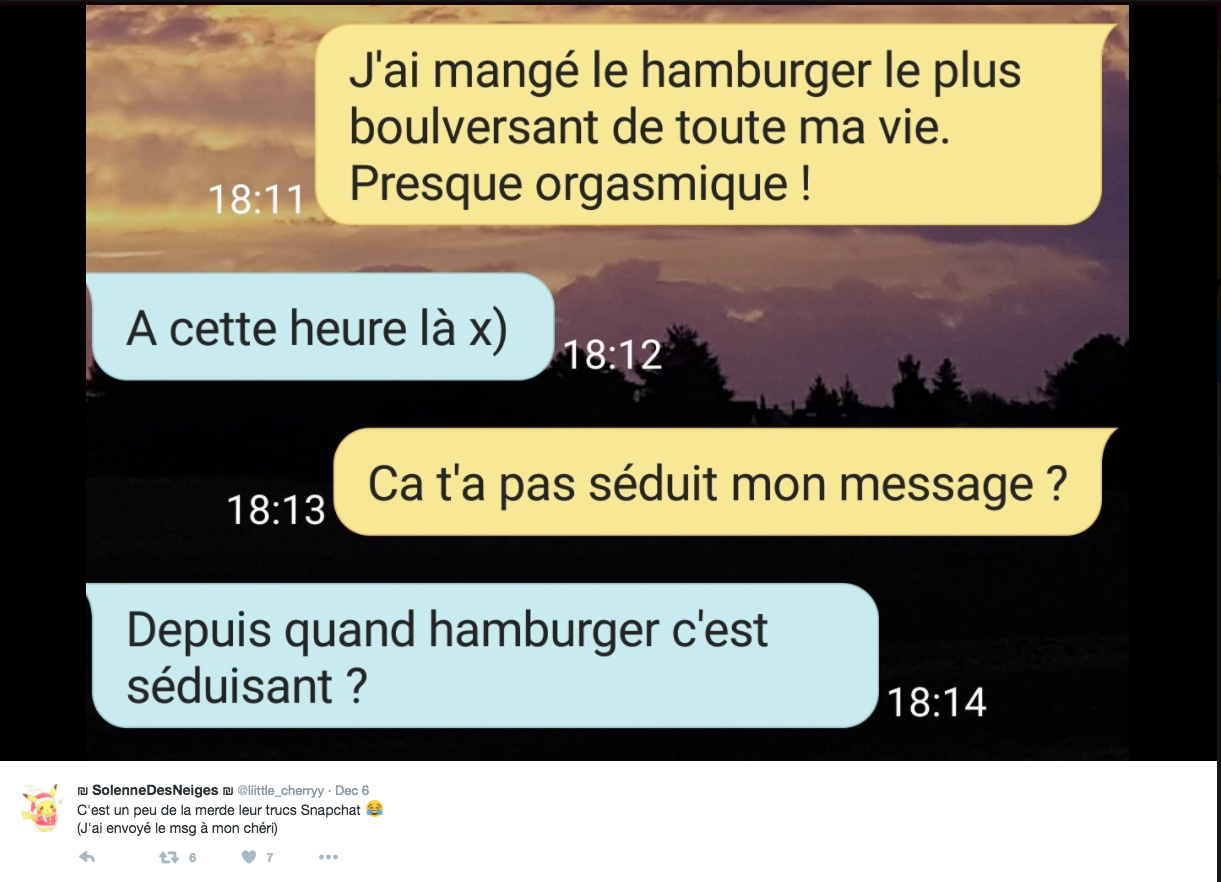 Conclusion: suivre les conseils séduction de Cosmopolitan = se prendre des gros râteaux.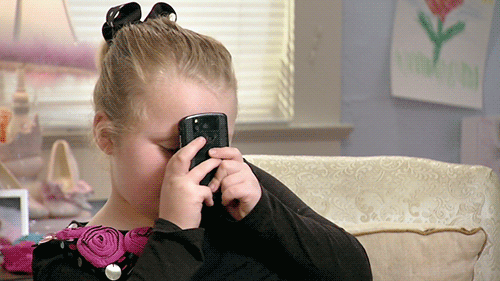 Looks like there are no comments yet.
Be the first to comment!