1.
La vérité se trouve à droite.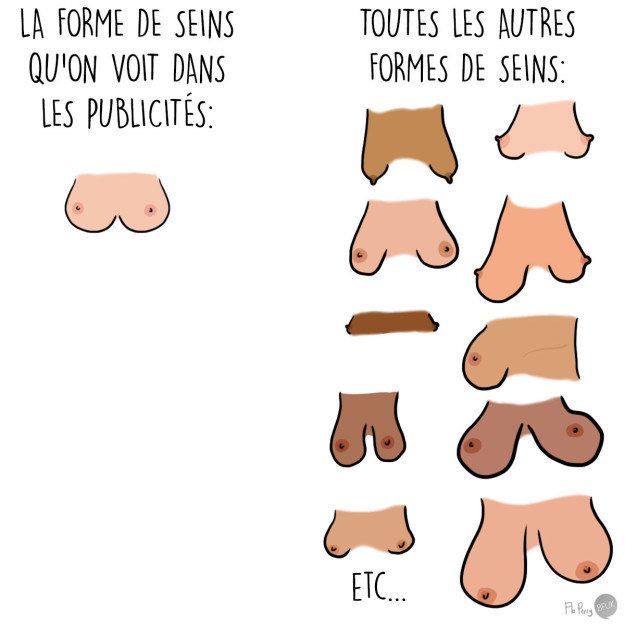 2.
Parce qu'il y a des moments comme ça où on préfère ranger ses poils plutôt que de les enlever. N'en déplaise à certains.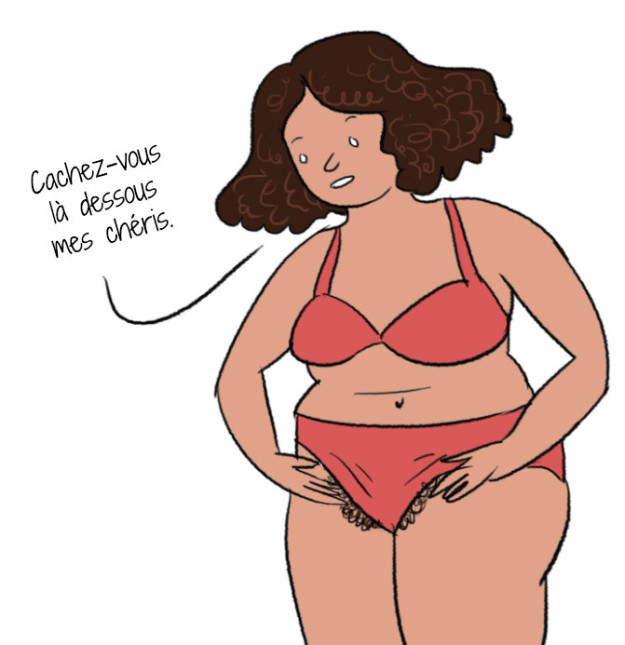 3.
L'enfer, ce sont les shorts.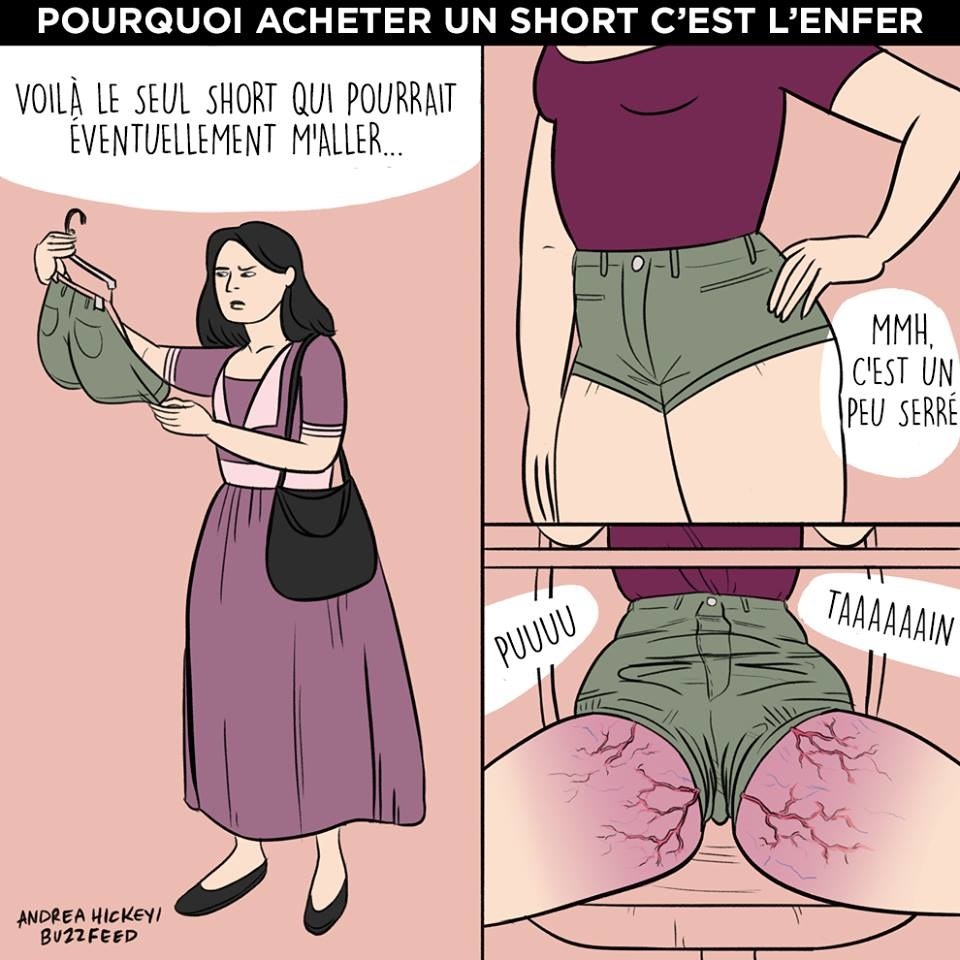 4.
LA règle d'or à adopter pour les beaux jours.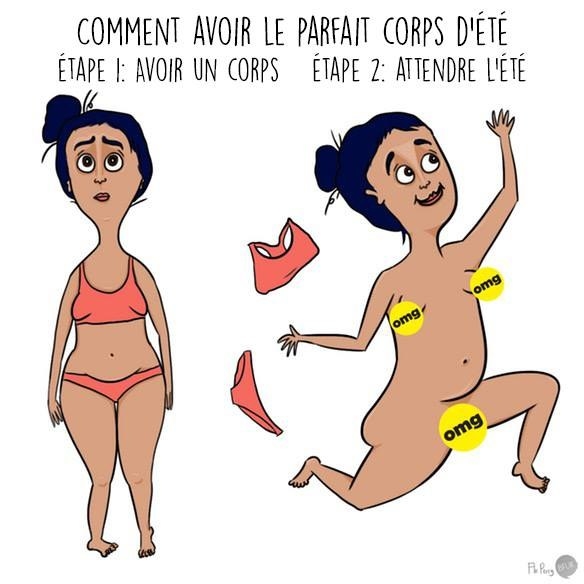 5.
Une bonne pizza, un bon bain, que demander de plus ?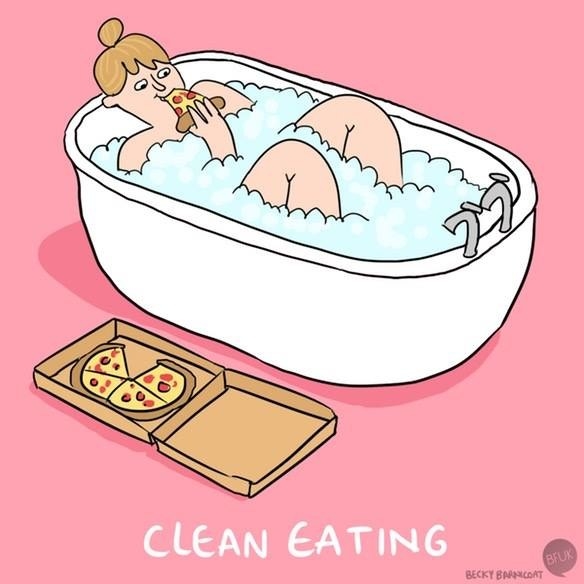 6.
Rien. À. Foutre.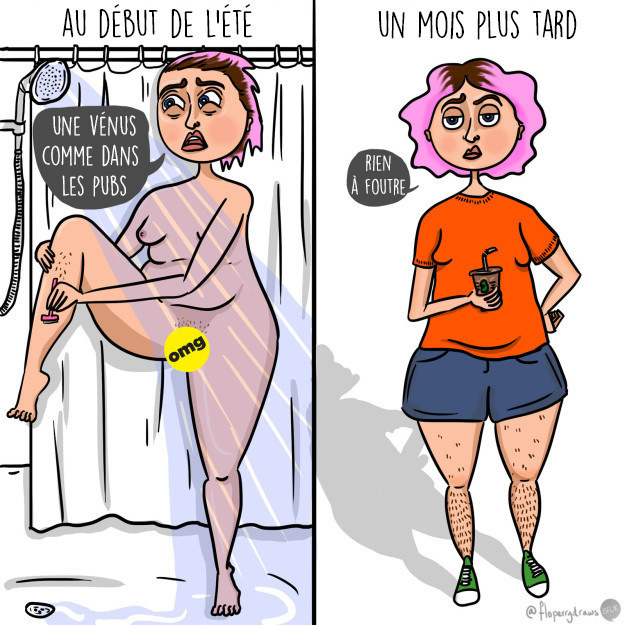 7.
Les règles, c'est naturel en fait.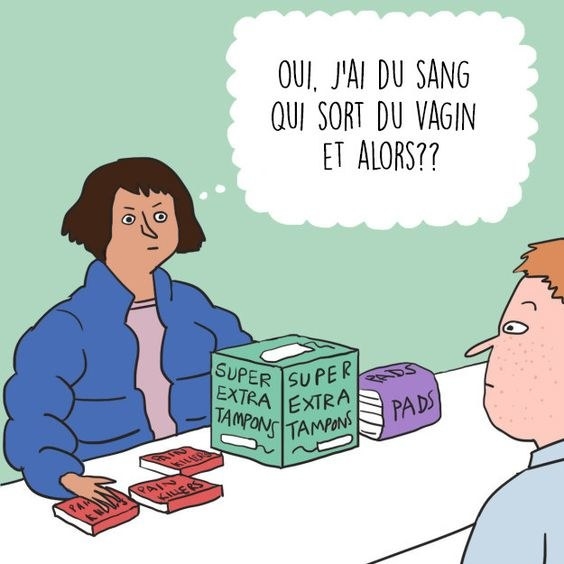 8.
Pour toutes les femmes amoureuses de leurs poils. <3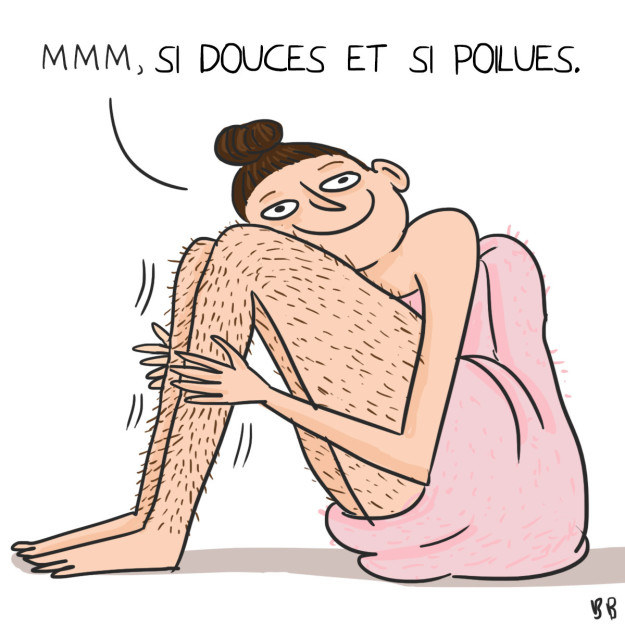 9.
Avec ou sans poils, c'est vous qui choisissez.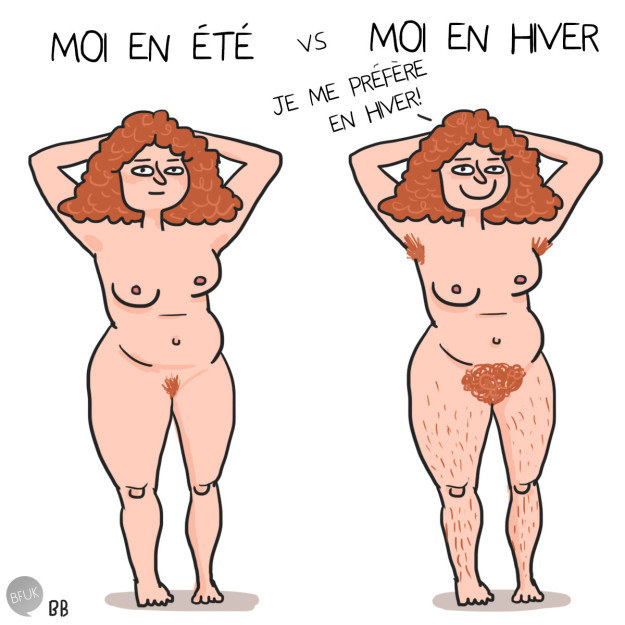 10.
Écouter ses envies, c'est le plus important.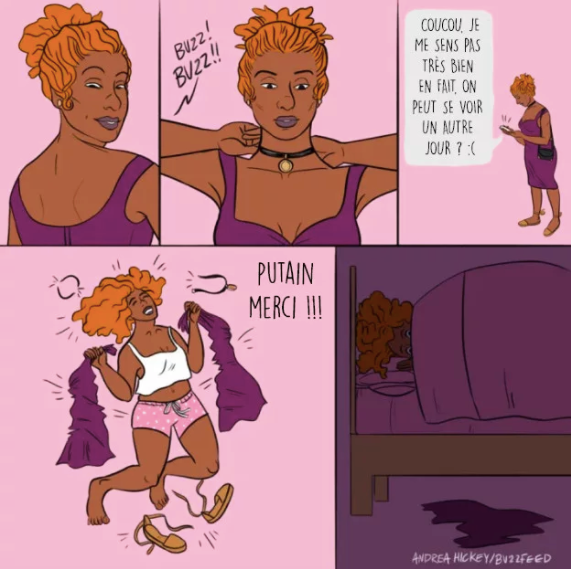 11.
Parfois, il vaut mieux aller au plus simple plutôt que de se prendre la tête.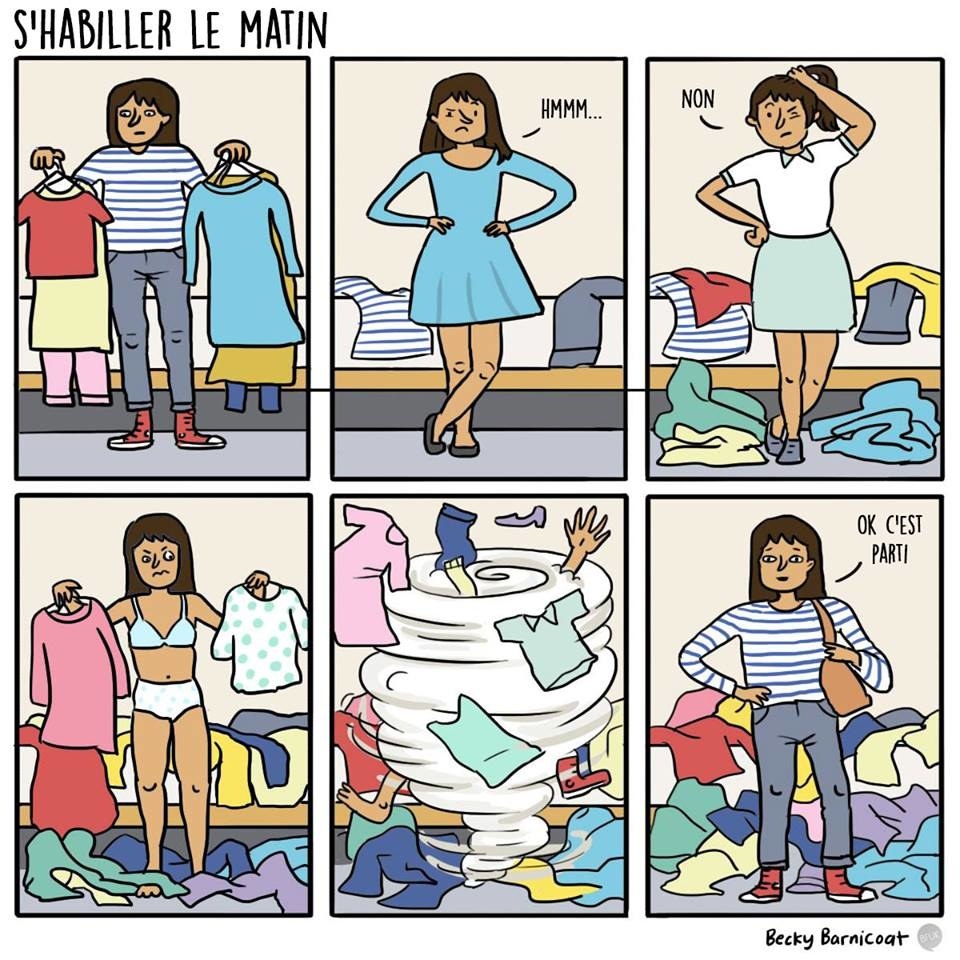 12.
S'épiler, résumé en une illustration :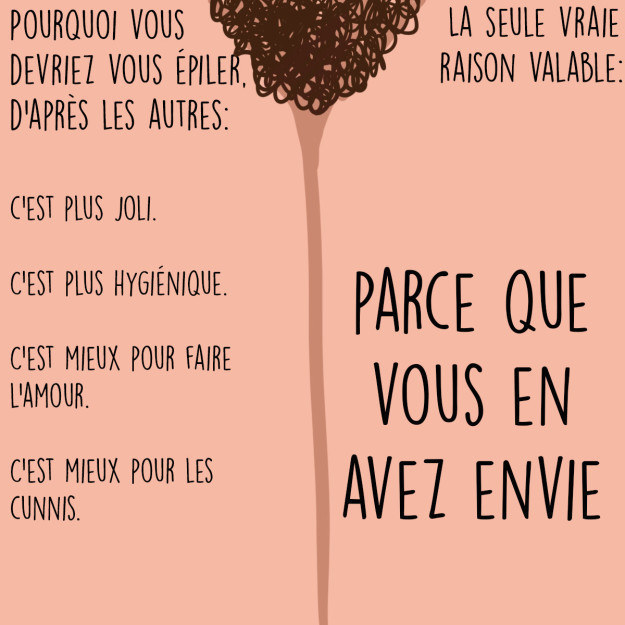 Looks like there are no comments yet.
Be the first to comment!