1.
Faire un petit saut dans la cabine d'essayage quand vous essayez un nouveau soutien-gorge.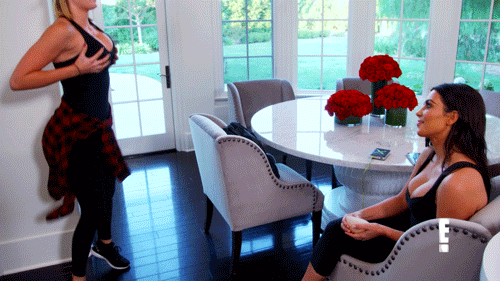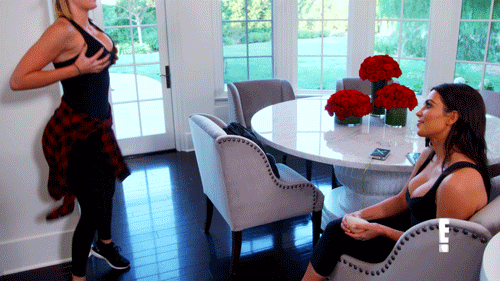 2.
Ne plus supporter son soutien-gorge après une longue journée.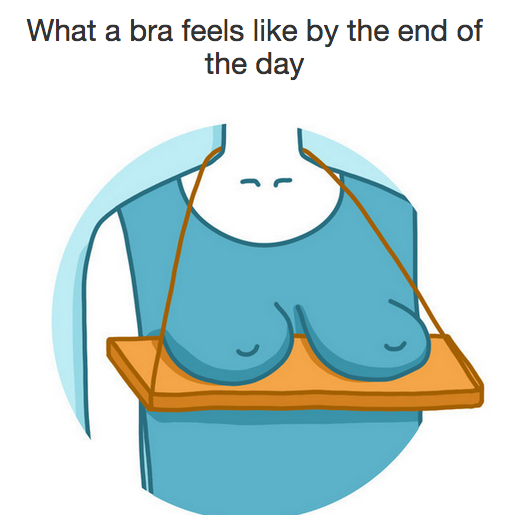 3.
Et ce moment où retirer votre soutien-gorge de sport est plus difficile que le sport en lui-même.
4.
Devoir tenir vos seins parce que vous courez dans les escaliers sans soutien-gorge.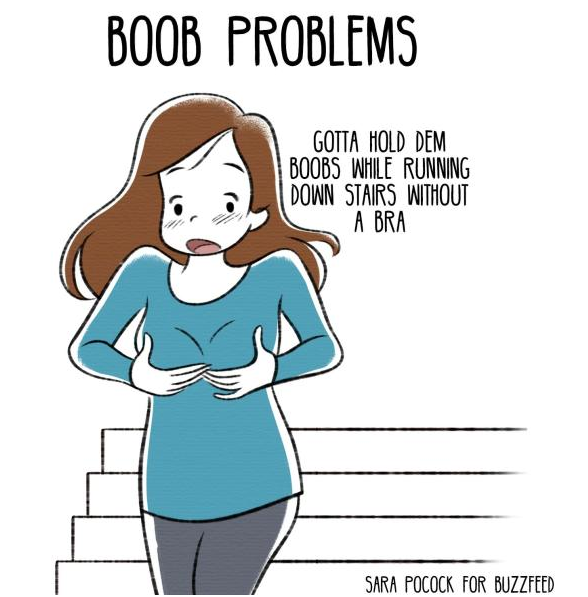 5.
Suffoquer dans certaines poses de yoga.
6.
Se réveiller avec les seins à l'air parce que vous avez dormi en débardeur.
7.
Réaliser que ses seins ne vont pas avec les fringues que vous avez achetées.
8.
Vos galères avec les hauts trop courts.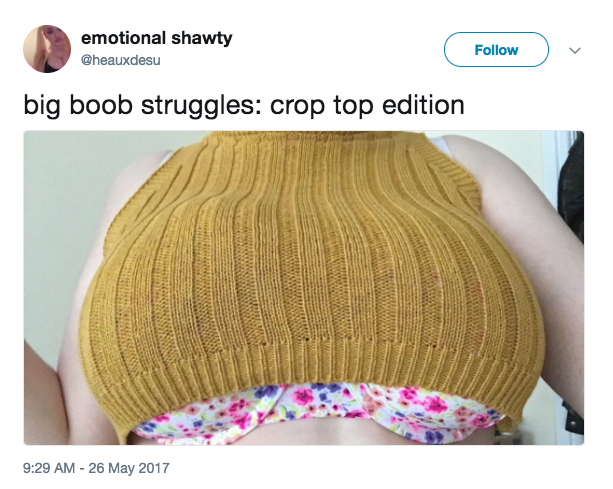 9.
Affronter la réalité : toutes les fringues ne sont pas faites pour des gros seins.
10.
Renoncer à la mode des bralettes.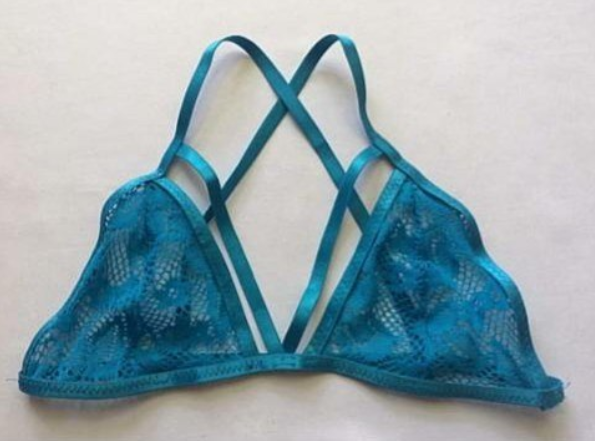 11.
Renoncer à emprunter le maillot d'un-e ami-e.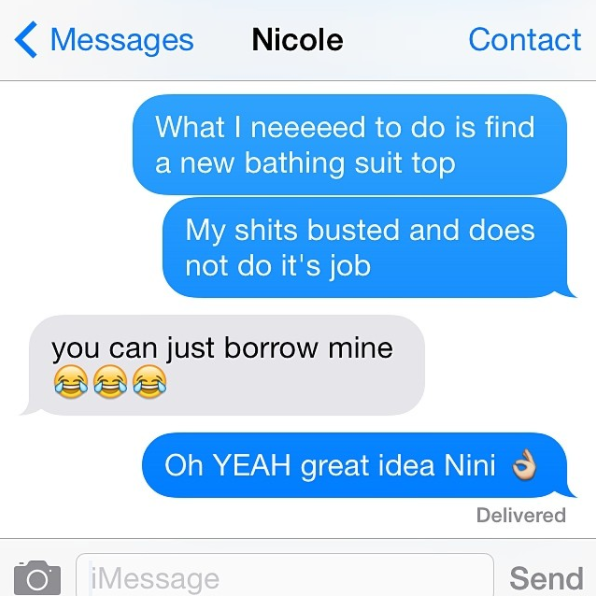 12.
Redouter l'arrivée de la sueur entre vos seins au moindre rayon de soleil.
13.
Et cette découverte au fromage:
14.
Cette ~inflation~ mensuelle :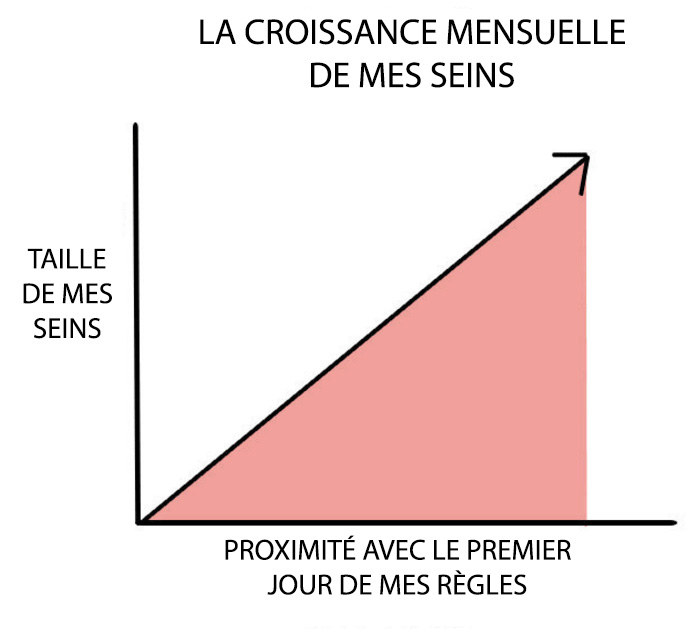 15.
Se battre avec la lanière de son propre sac à main.
16.
Réfréner l'envie de s'en prendre aux bonnets C qui se plaignent de leurs «gros seins».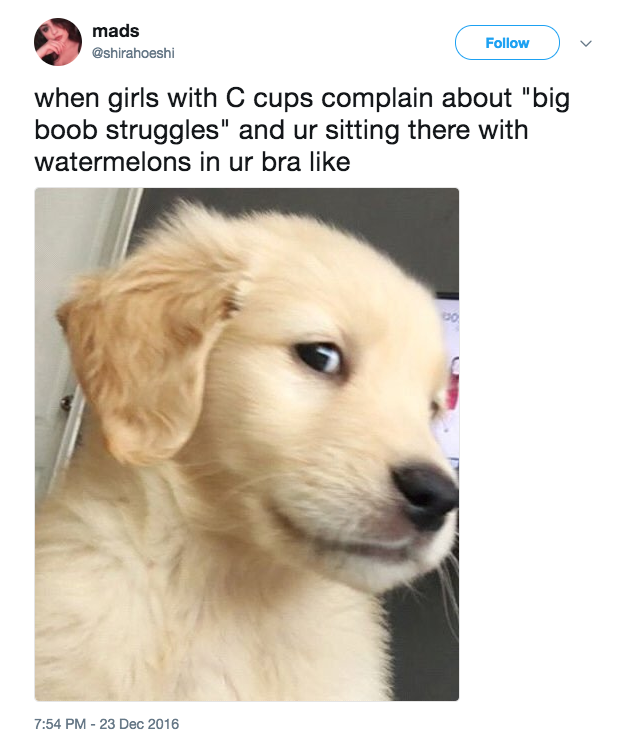 17.
Vous devez supporter l'injustice totale de l'offre de soutiens-gorge.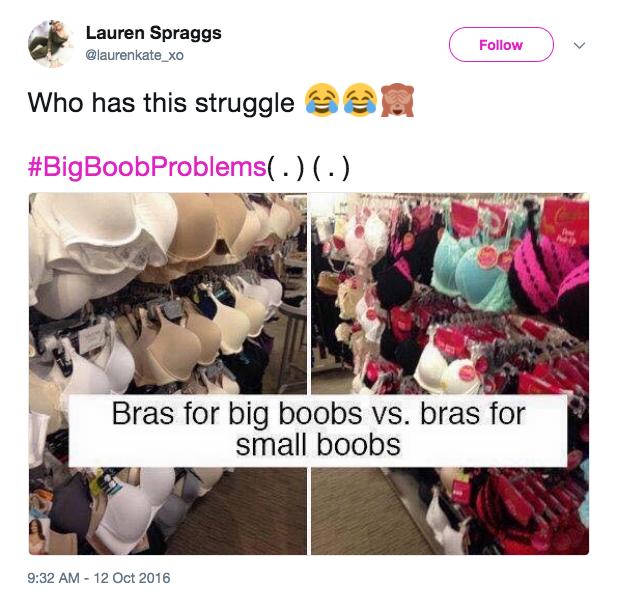 Looks like there are no comments yet.
Be the first to comment!