Con la locura por los productos libres de gluten todavía en auge, un misterioso francés usuario de Tumblr está haciendo una llamada de atención acerca de un problema serio: cómo un mundo libre de gluten afectaría a la cultura tal como la conocemos.
El "Museo Sin Gluten" de Tumblr hace el caso de que si no hubiera gluten, las obras maestras de los cánones artísticos del oeste se verían completamente diferentes.
No habría sudor en los campesinos pintados para coger o en los que dormir.
Aun así a la vida le seguiría faltando algo.
Y esto podría ser un cuadro de Picasso luciendo vago.
¡Incluso la cultura del pop estaría gravemente afectada!
Después de todo ¿qué es el Jefe Gorgory sin su dona?
¿O este tucán sin su cerveza?
Quentin Tarantino tampoco estaría muy contento.
El punto que este activista de internet francés debe estar haciendo es...
Puedes quitar el gluten de nuestra tarta, pero no puedes quitarlo de nuestro arte.
(Aunque hay algunas tartas sin gluten realmente buenas)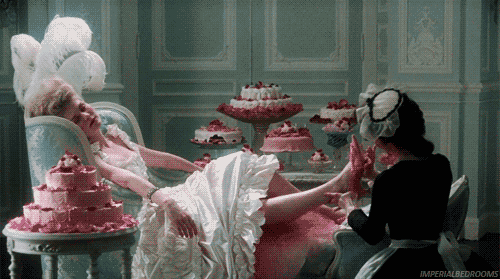 Looks like there are no comments yet.
Be the first to comment!