Esta es Lynne Ryan, una auxiliar de odontología, y JoJo, un golden retriever de 6 años que trabaja como perro para ofrecer consuelo y tranquilidad.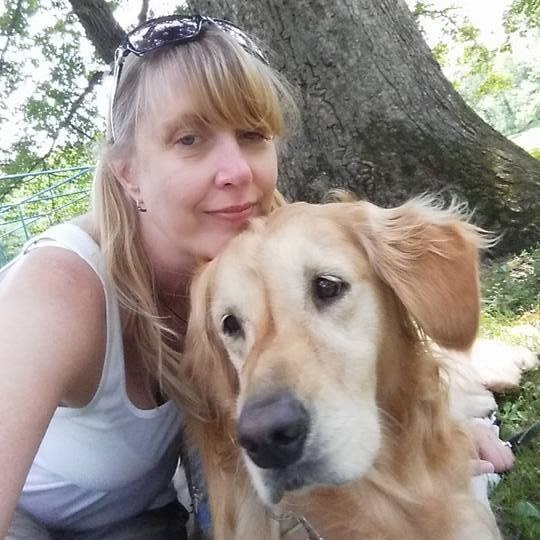 Auspiciado por un grupo perteneciente a la iglesia luterana, JoJo divide su tiempo entre ocho cuidadores diferentes, incluyendo a Ryan, para así poder visitar asilos, residencias y centros para gente con discapacidades.
In her time as a comfort dog, she's also been sent to assist after tornados in Missouri and Illinois, and was brought in to the Sandy Hook schools in Connecticut after the 2012 mass shooting.
As a comfort dog, she's trained to provide support and affection to people in times of distress, and even wears a special vest encouraging people to pet her.
"She's a very loving and sweet dog," Ryan told BuzzFeed News. "I sometimes call her the 'Queen of the Lean' because she'll just come up to someone and if she likes them she'll just lean on them, as if to say, 'Here I am. You can pet me now.'"
Hace un año, a Ryan se le ocurrió llevar a JoJo a la clínica en la que ha trabajado durante más de 21 años, la Pediatric Dentistry de Northbrook, para ayudar a que los niños nerviosos se tranquilizaran.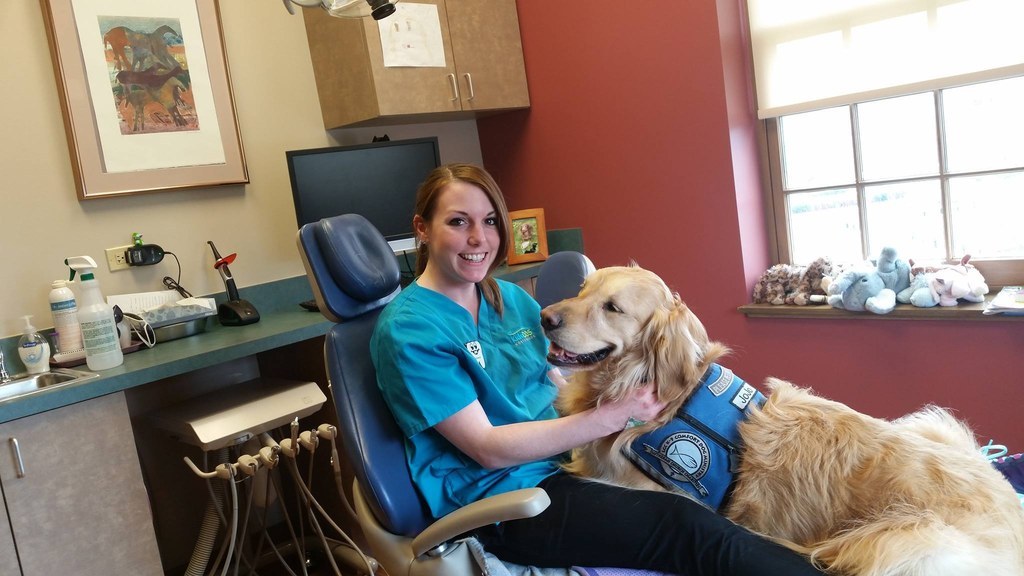 Ahora, una vez al mes, JoJo entra y se sienta con los pacientes que se lo piden. "En los últimos tres meses, se ha convertido en todo un hito", comenta la asistente del dentista Veronica Renteria a BuzzFeed News. "Ahora tenemos a gente que nos llama preguntando específicamente por JoJo".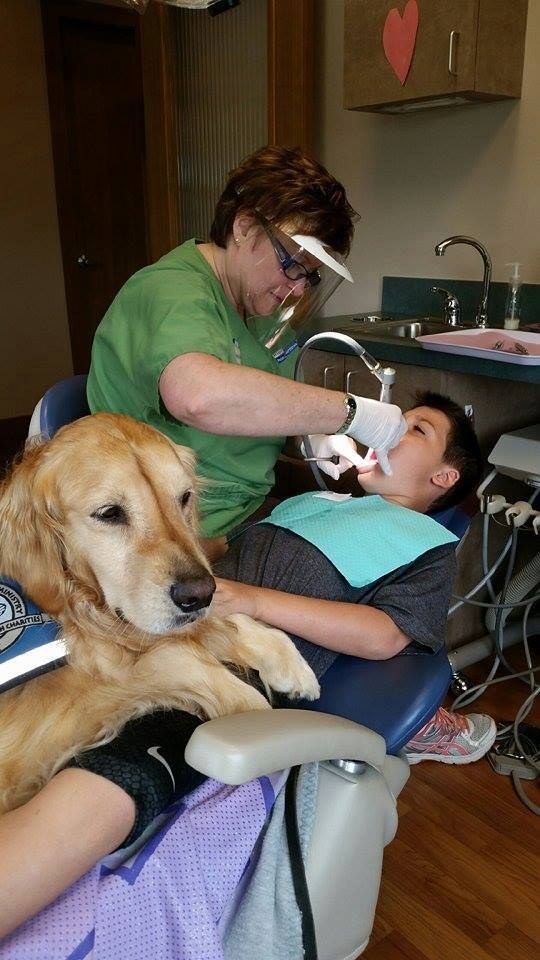 "Es muy tierno", dice Renteria. "Ella está ahí esperándote. Si te sientas, pone su cabeza en tu regazo. Es increíble cómo intuye que necesitas ese abrazo".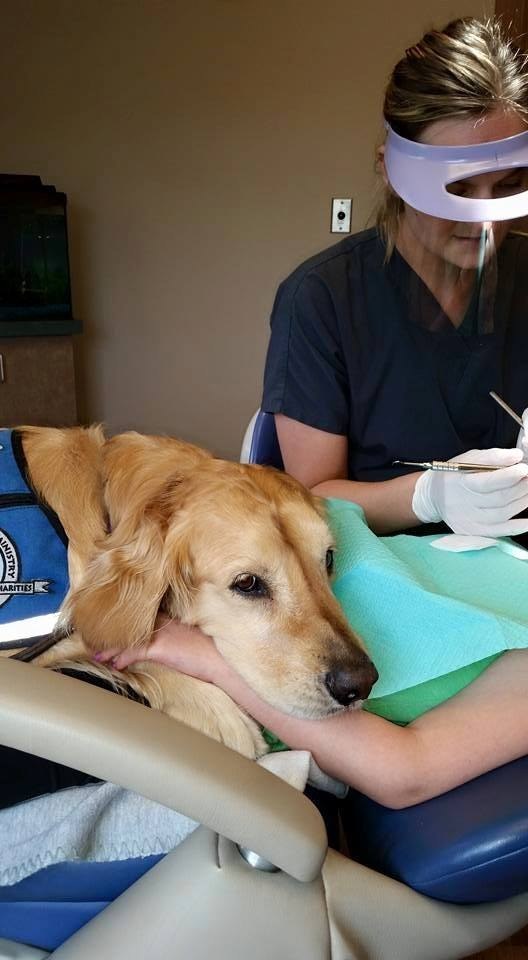 "Su pata siempre está disponible para que la cojas", explica Ryan. "A una chica le estaban haciendo una extracción dental y acariciaba las orejas de JoJo todo el tiempo".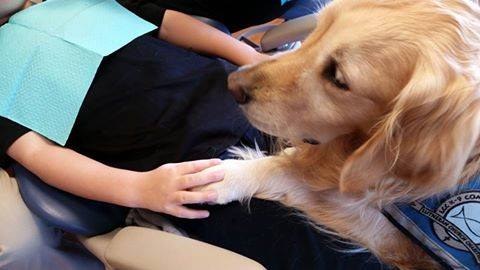 Dado su efecto relajante tanto en los pacientes como en el personal, JoJo es un miembro muy apreciado en la clínica, comentan ambas mujeres.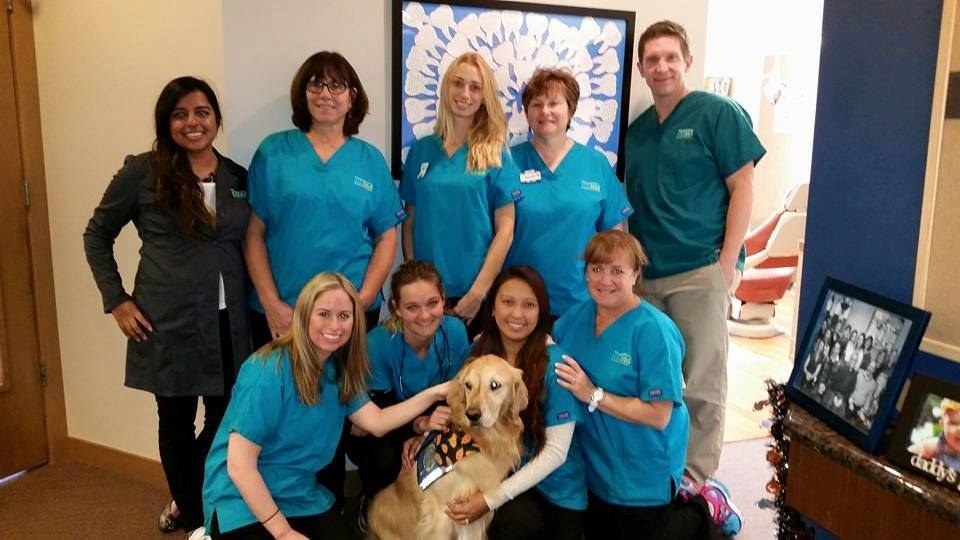 ¡Aparece incluso como parte del personal oficial de la clínica en la página web!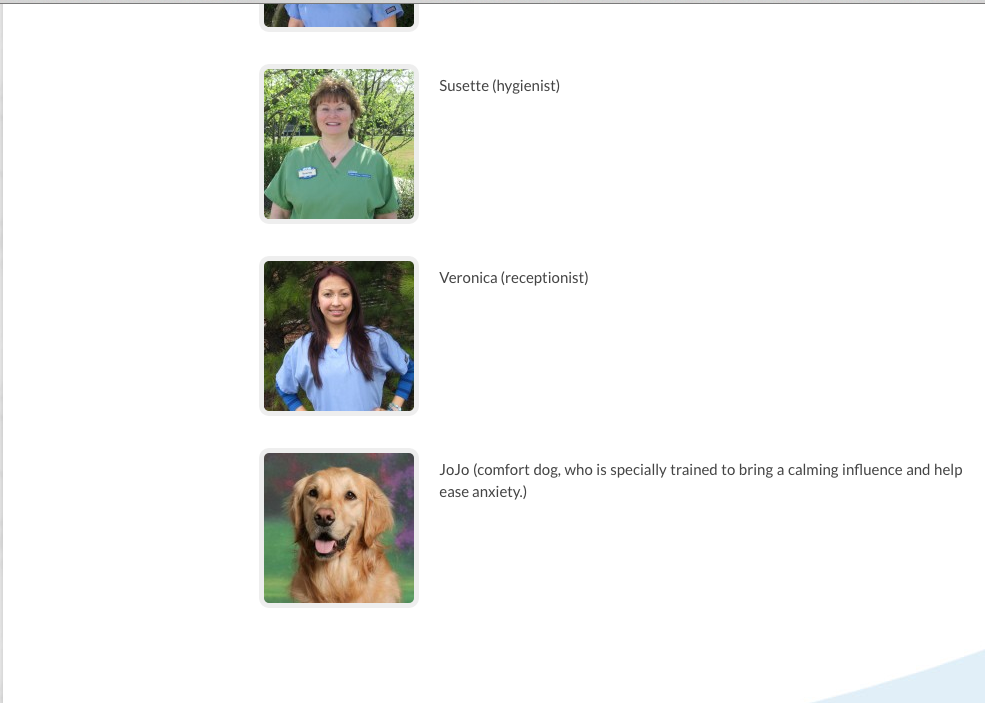 "Mi reacción ha sido tan positiva de tener a JoJo ahí", comenta Ryan. "Los padres se preguntan, 'Esto está pasando de verdad?' Les cuesta creer que JoJo simplemente se sienta ahí y que sus hijos están tranquilos durante toda la intervención".