El escritor Mark Essig estaba en un vuelo corto de Charlotte, Carolina del Norte, a Asheville cuando vio un inusual pasajero caminando por el pasillo.
Essig estaba sentado justo detrás de Daniel, un pato de soporte emocional que acompañaba a su dueño en el vuelo.
Daniel el Pato también usaba un pañal del Capitán América; el dueño le contó a Essig que era el favorito de Daniel.
Daniel tiene cuatro años y fue comprado por su dueño en una venta de garaje. Essig dice que su dueño "lo besó en el pico varias veces" y sostenía su pico suavemente cuando graznaba mucho durante el vuelo.
Aún más cautivadora es esta foto que Essig consiguió tomar de Daniel mirando por la ventana del avión, algo que dijo que el pato hizo gran parte del vuelo.
"Su dueño me dijo que no podía volar y Wikipedia me dice que los patos corredores indios no pueden volar", cuenta Essig. "¿Será que su diminuto cerebro contiene algún recuerdo ancestral previo a la domesticación sobre volar?".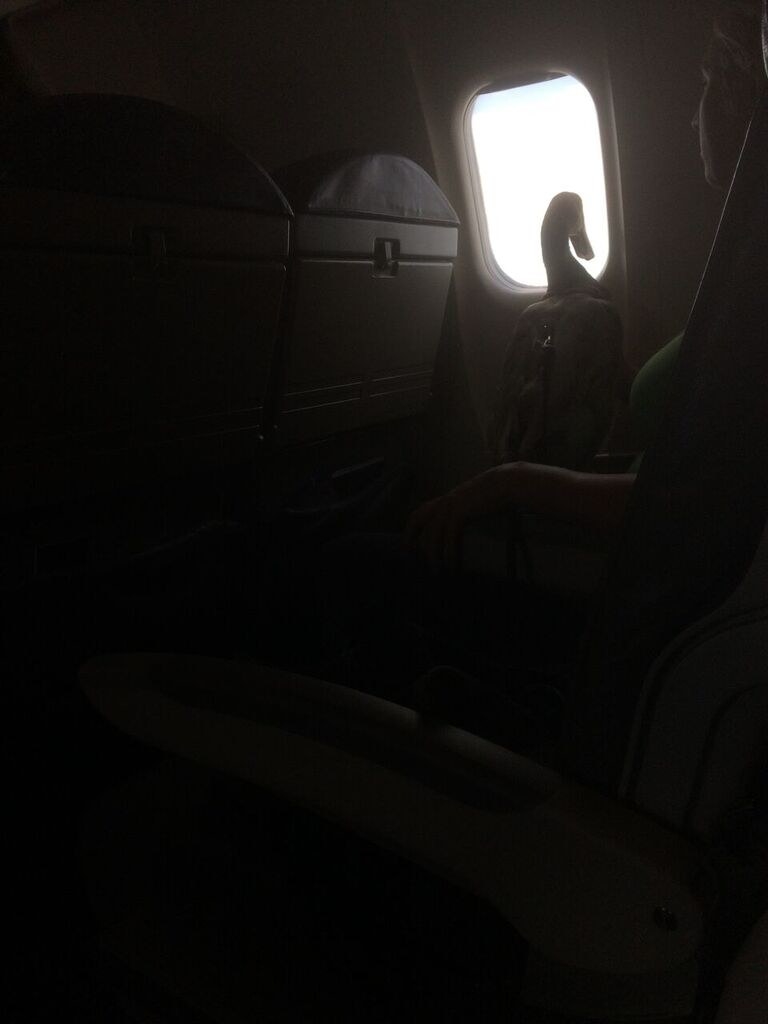 Looks like there are no comments yet.
Be the first to comment!