En una entrevista para BuzzFeed Español, la fundación aclara que el materia no es de la organización, sin embargo, consideran necesaria la difusión del mensaje en el video.
El mensaje del Consejo Nacional de las Mujeres resalta un problema mundial, pero esto no es suficiente para algunos usuarios de Facebook que piensan que el video contradice al consejo.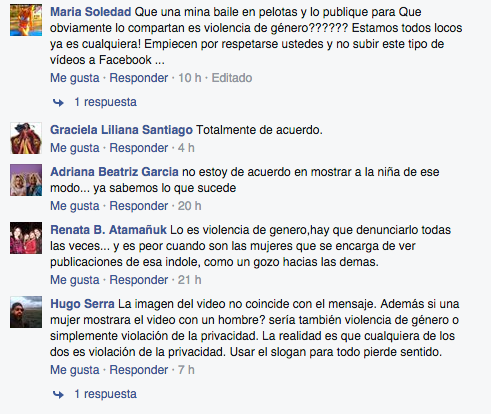 Otros piensan que el contenido es malinterpretado.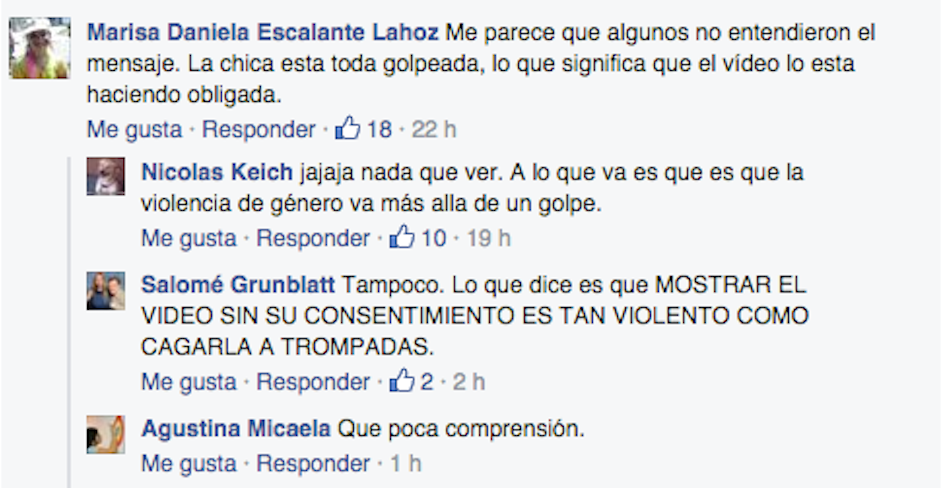 La Fundación María de los Ángeles le dice a BuzzFeed Español:
"En cuanto a si es lo mismo, está claro que no y el principio básico no es complejo. Se dice, si publicás videos como este sin el consentimiento de la persona que aparece estás ejerciendo violencia".
BuzzFeed Español intentó obtener declaraciones de El Consejo Nacional de las Mujeres, pero aún no recibe respuesta.
Looks like there are no comments yet.
Be the first to comment!