McDonald's cometió un gran error cuando ayer compartió un nuevo aviso en sus redes sociales del "McBurrito a la Mexicana" acompañado con la frase: "Los tamales son del pasado".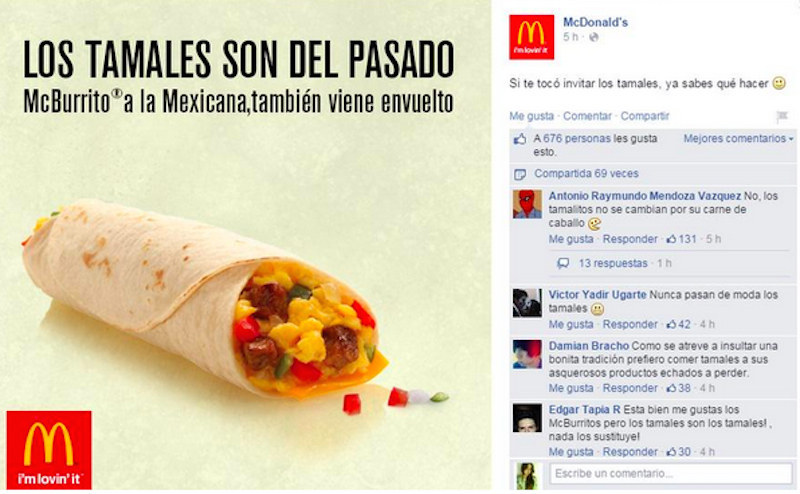 Y justo lo hace por el Día de la Candelaria, celebración en la que muchos mexicanos comen tamales como parte de una tradición.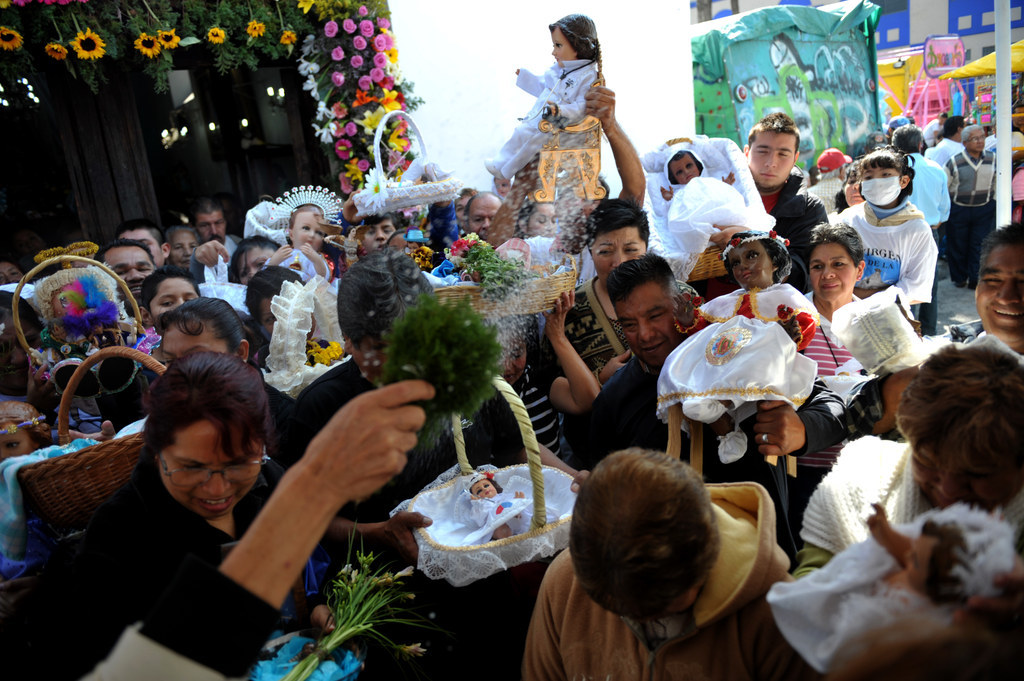 Por supuesto, la movida de la empresa no le cayó muy bien a muchas personas que enseguida expresaron su indignación:
"No. Los tamalitos no se cambian por su carne de caballo", dijo un usuario en Facebook.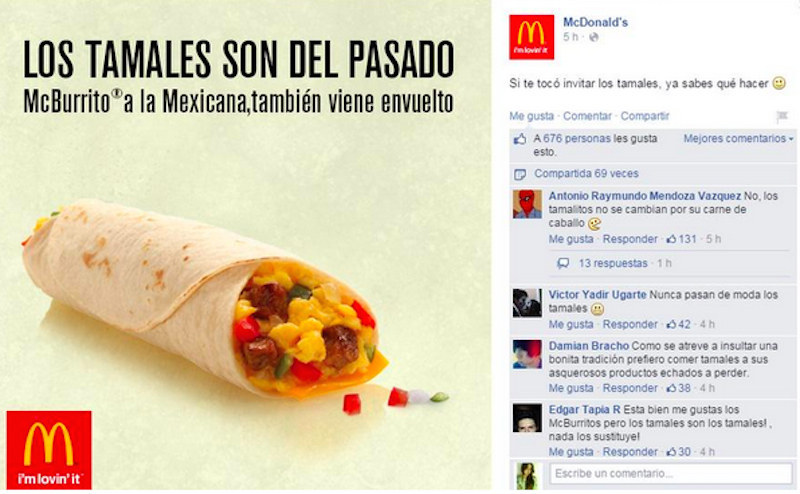 Y otros se lo tomaron con humor: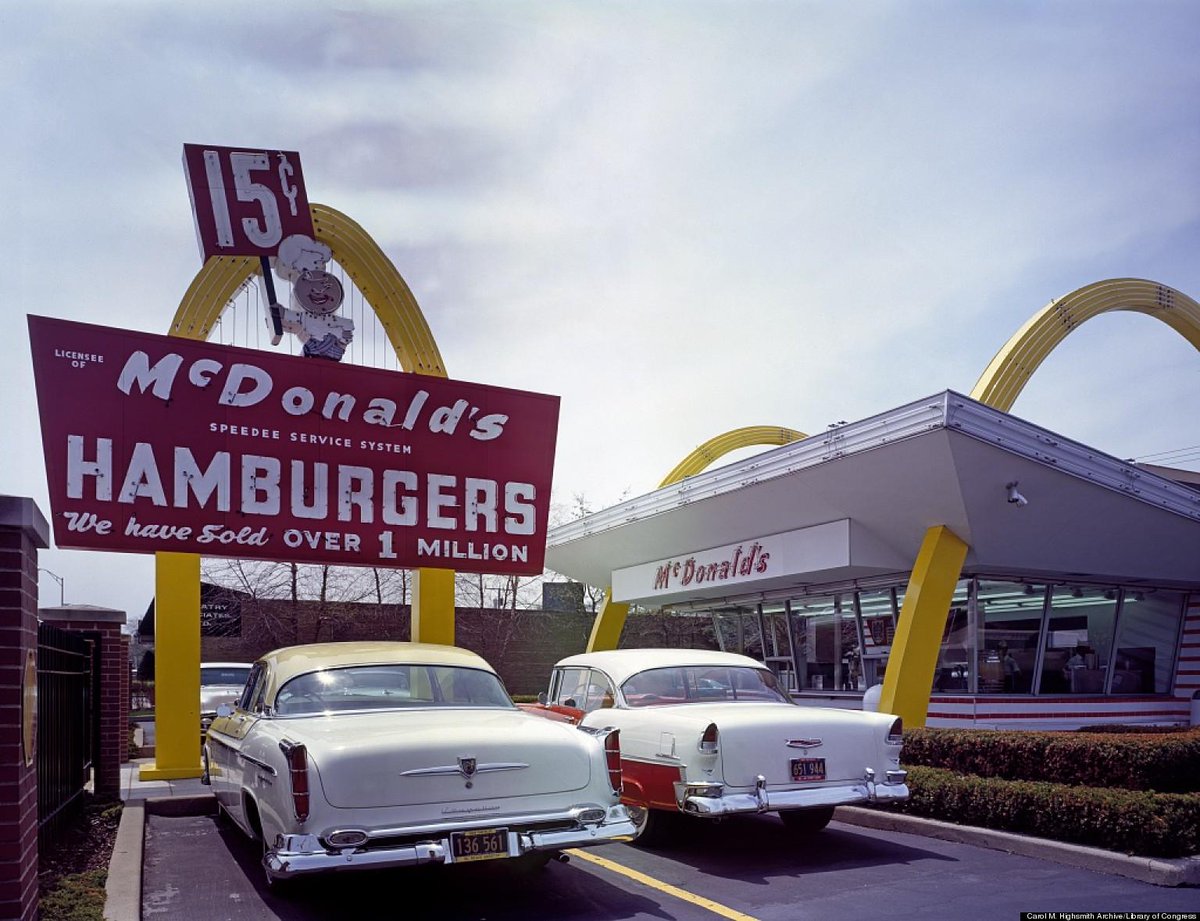 Hasta el momento la empresa de comida rápida no ha dado algún tipo de respuesta en sus perfiles de Twitter y Facebook. Sin embargo, el polémico mensaje publicado fue borrado, según informó El Universal.
Looks like there are no comments yet.
Be the first to comment!