Este adorable perrito de la calle fue atropellado por un carro, y logró sobrevivir a la terrible experiencia en Fenghuang, China.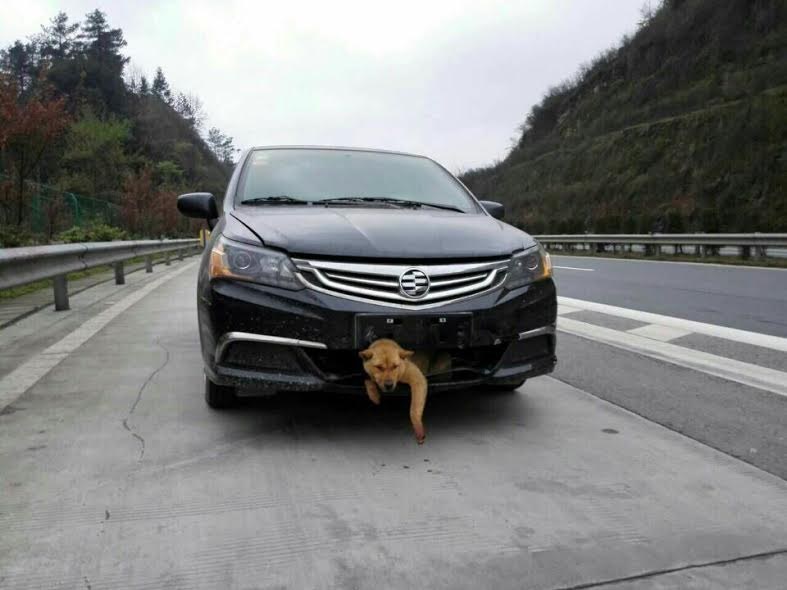 El pobre se quedó atascado en el parachoques delantero del vehículo durante el impacto por más de 400 kilómetros, según el Daily Mail.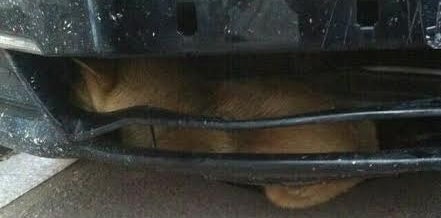 El conductor, identificado como "Sr. Zhang", descubrió al can cuando escuchó los gemidos, pero como le resultó complicado sacarlo, lo llevó a una clínica. Aquí puedes ver cuando los veterinarios lo rescatan.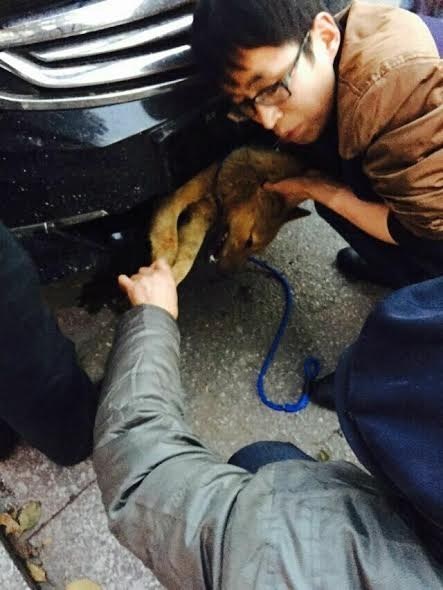 El perro tenía algunos algunos cortes y golpes.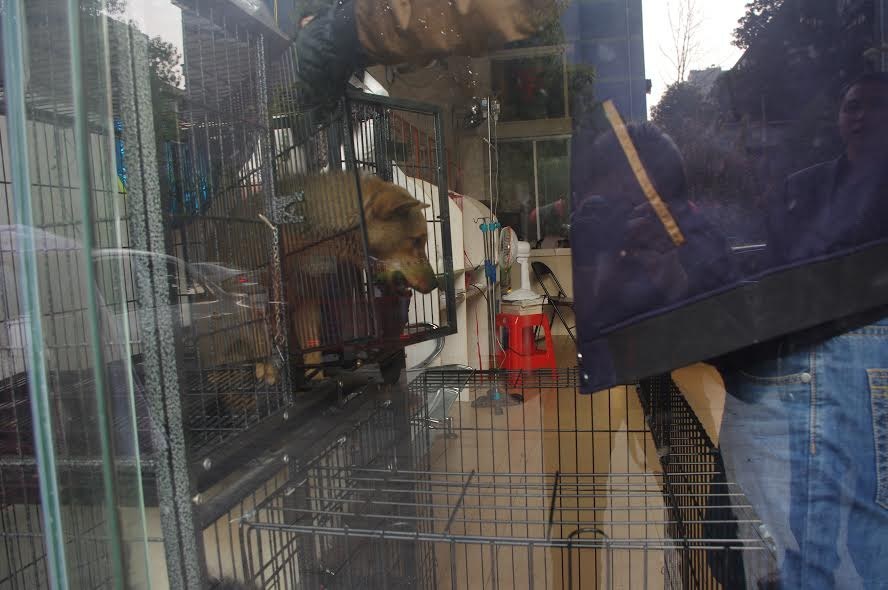 Zhang lo adoptó y dijo que fue el "destino" el que los unió. Y que ahora los dos ahora son mejores amigos.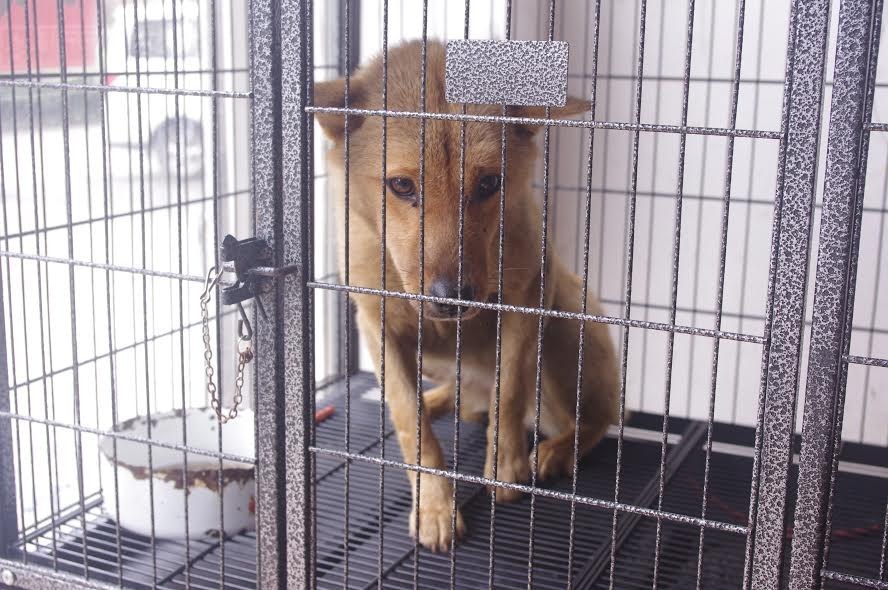 Cuando se recuperó del todo, el gran sobreviviente fue llevado a la casa de su nuevo amigo en esta camioneta roja y se lo ve que estaba ansioso por llegar <3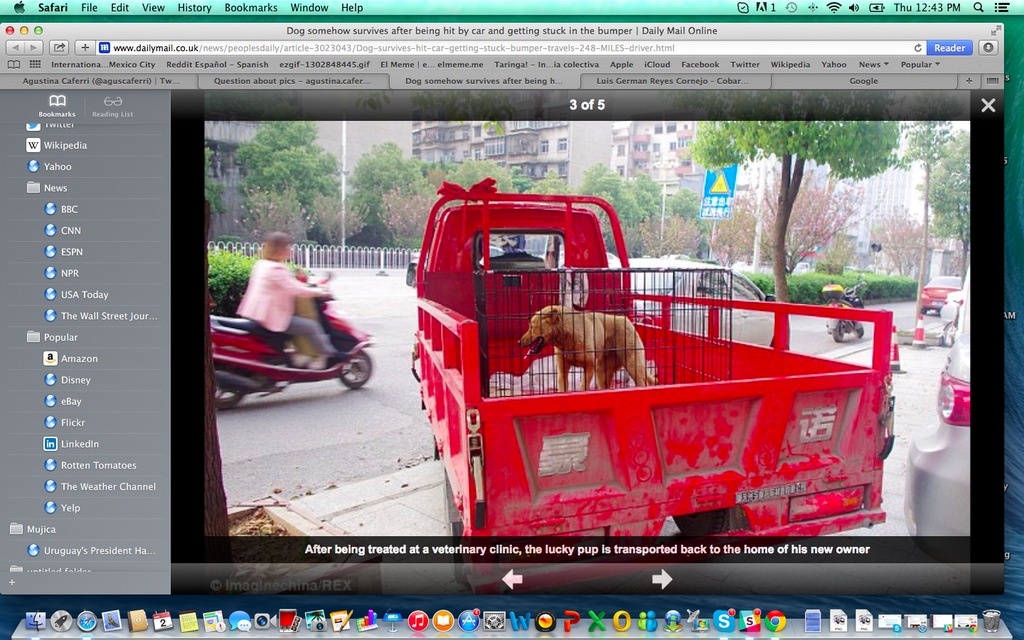 Looks like there are no comments yet.
Be the first to comment!