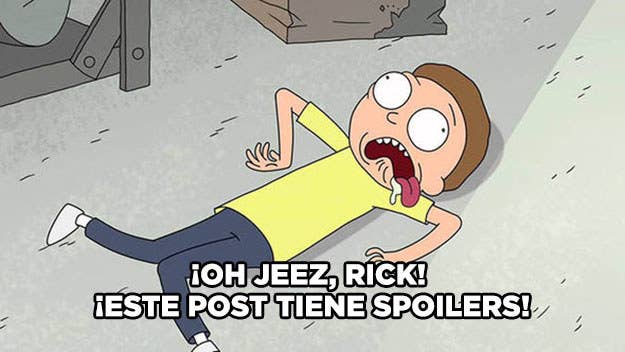 1.
Esta bestia que aparece durante el intro de la serie es Cthulhu, un dios antiguo que habita el fondo del mar, en la literatura de H.P. Lovecraft.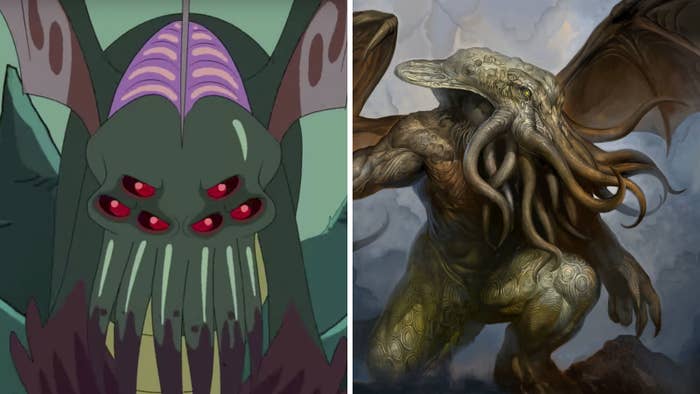 2.
En este capítulo, el nombre real del perro es "Bola de nieve."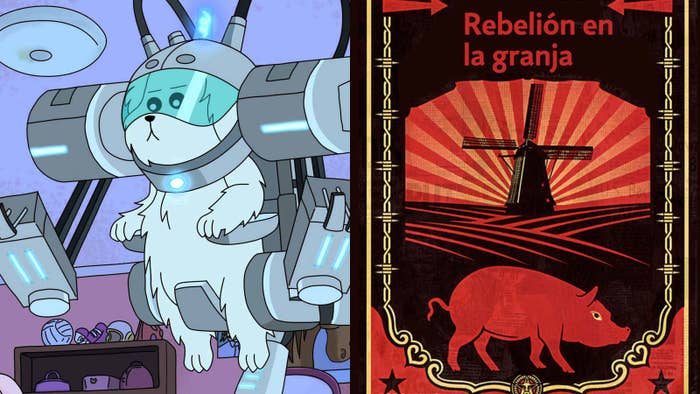 3.
Y cuando los perros se van a su mundo, Rick describe una serie que uno de los creadores de Rick y Morty trató de hacer.
4.
Al principio del capítulo "Meeseks and Destroy", ocurre este guiño a Los cazafantasmas.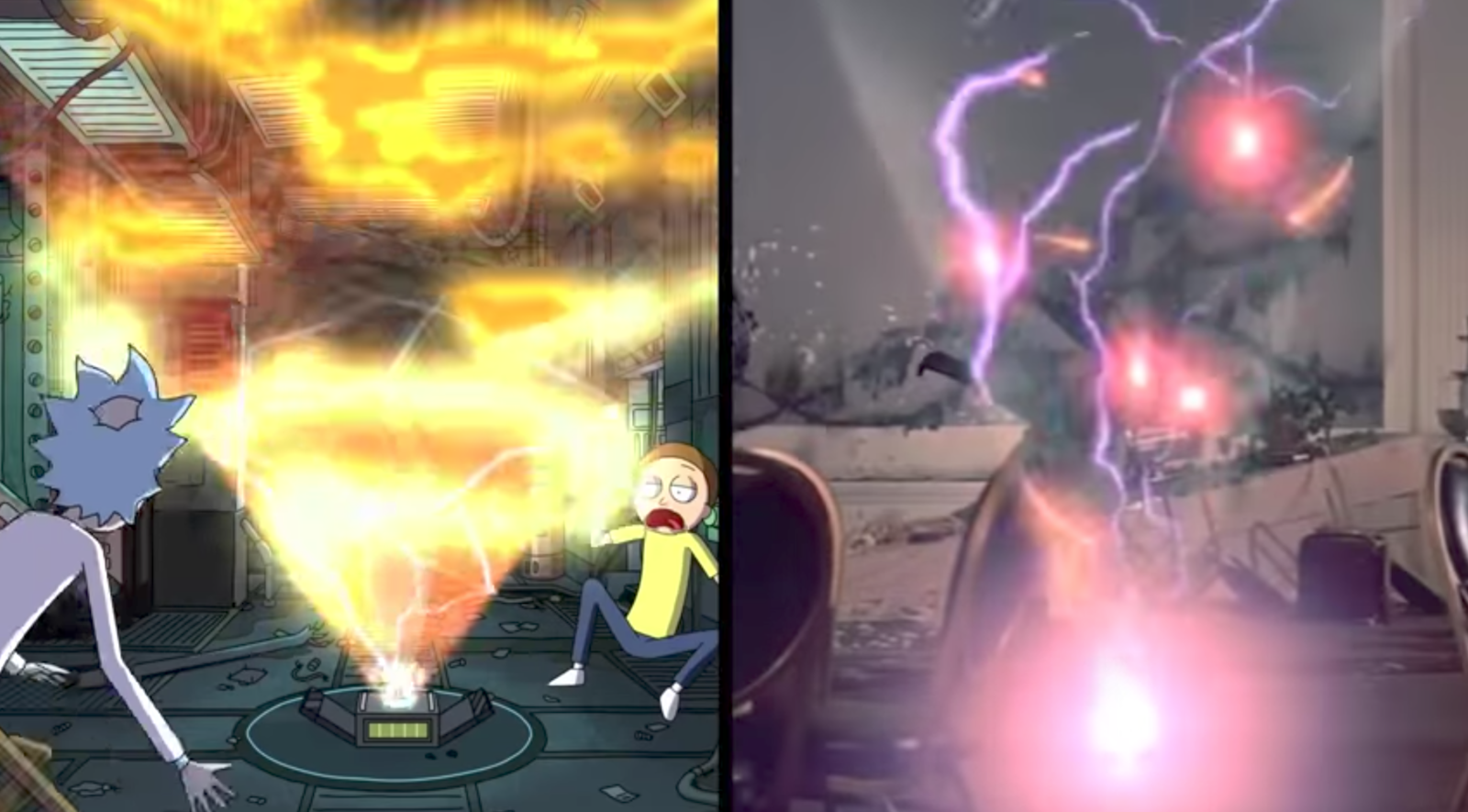 5.
Y el capítulo se llama así porque los creadores son muy fans de Metallica.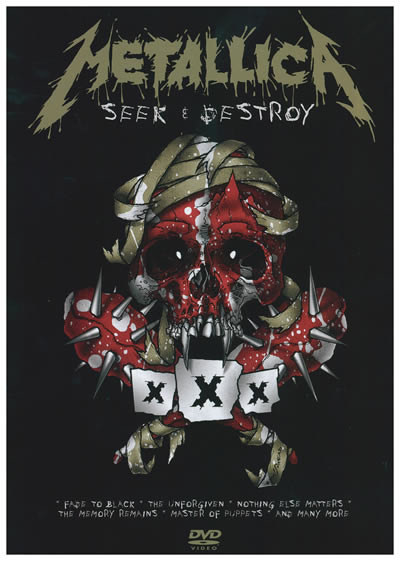 6.
Al final del capítulo de Tiny Rick, el vampiro de la escena post créditos es una obvia referencia al clásico de vampiros, Nosferatu.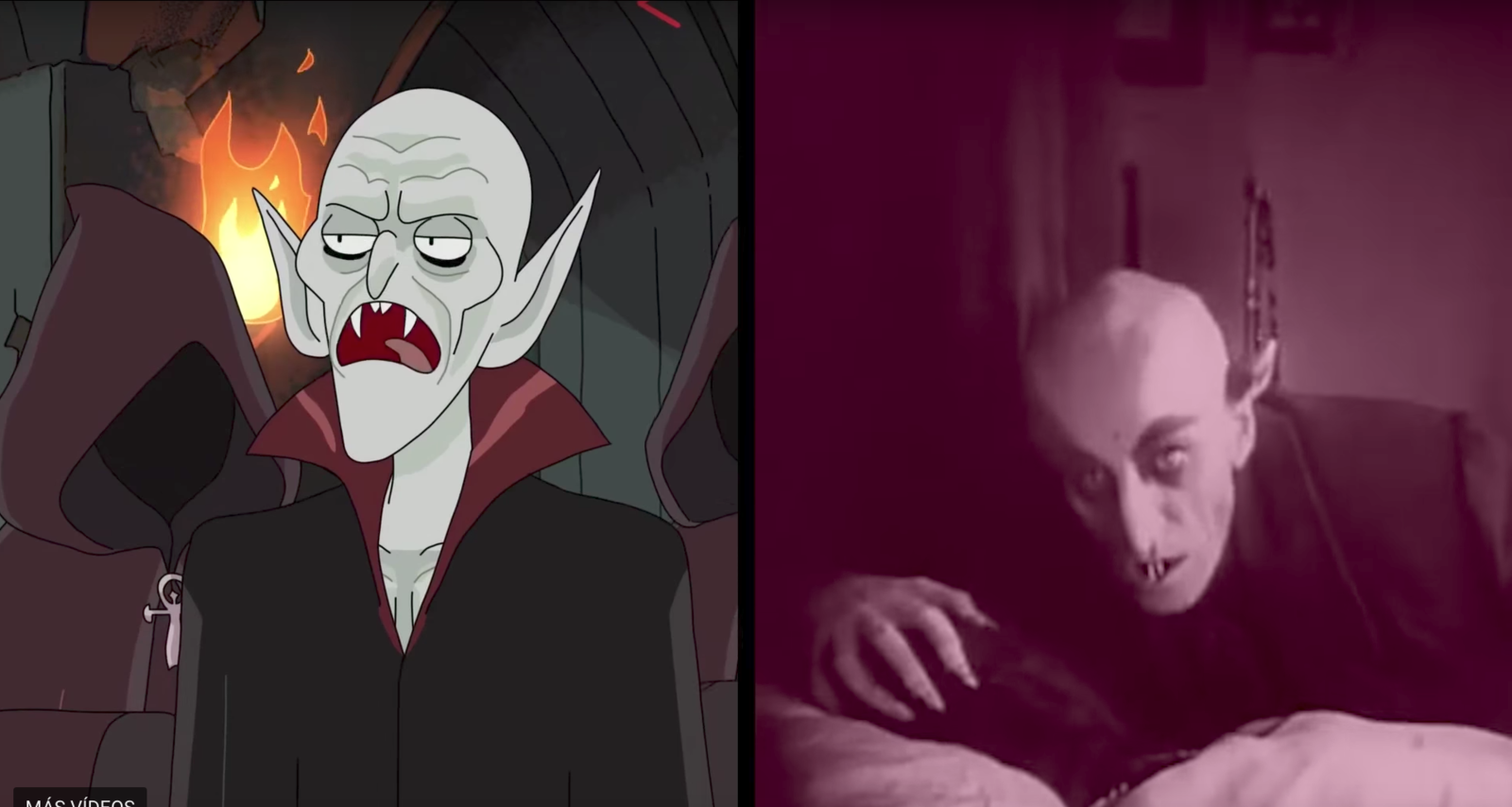 7.
El capítulo de los gazorpazorps está muy inspirado en la película de culto Zardoz.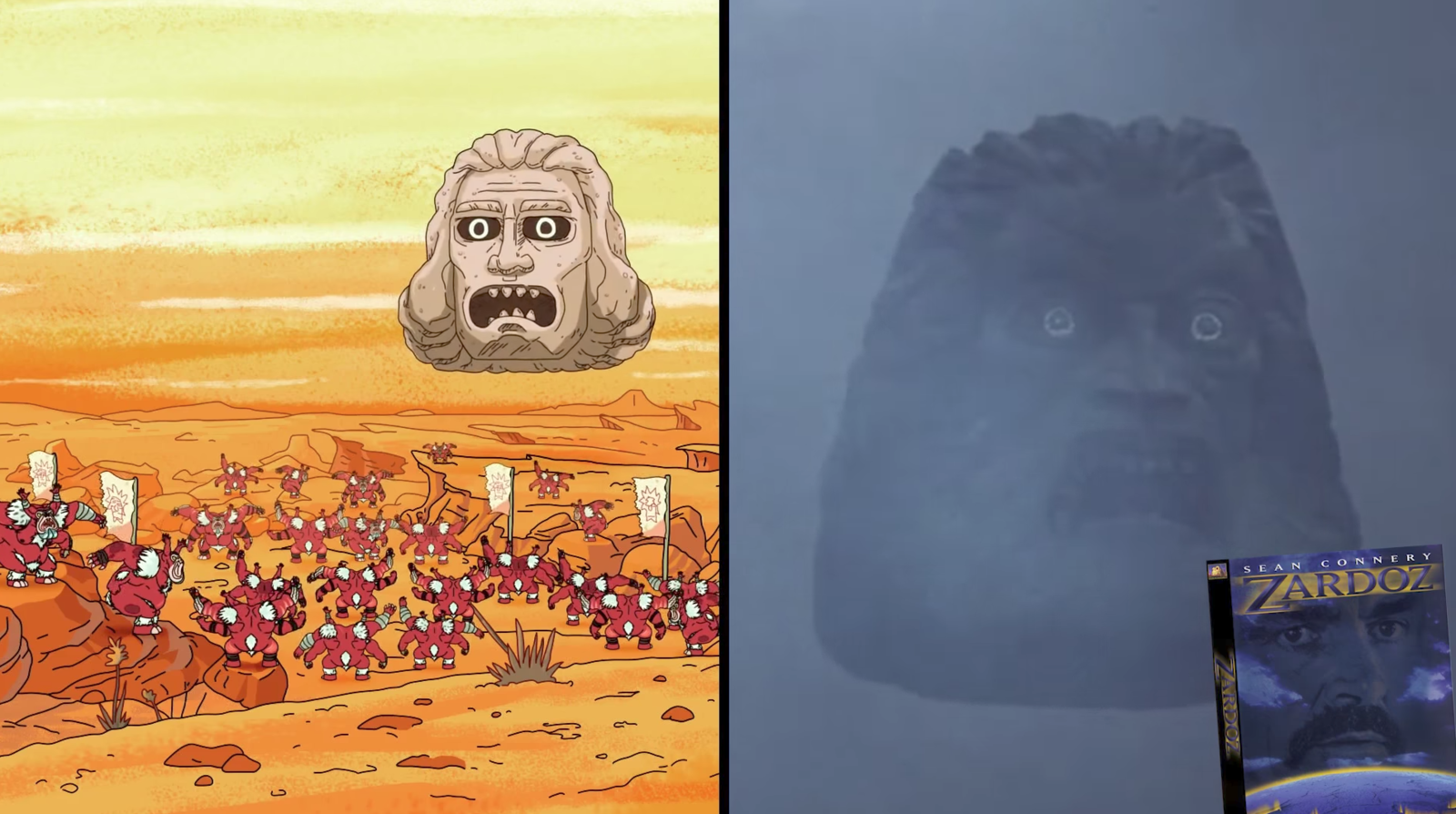 8.
En ese capítulo, cuando Morty Jr. se pone a bailar, lo hace como Kevin Bacon en Footloose.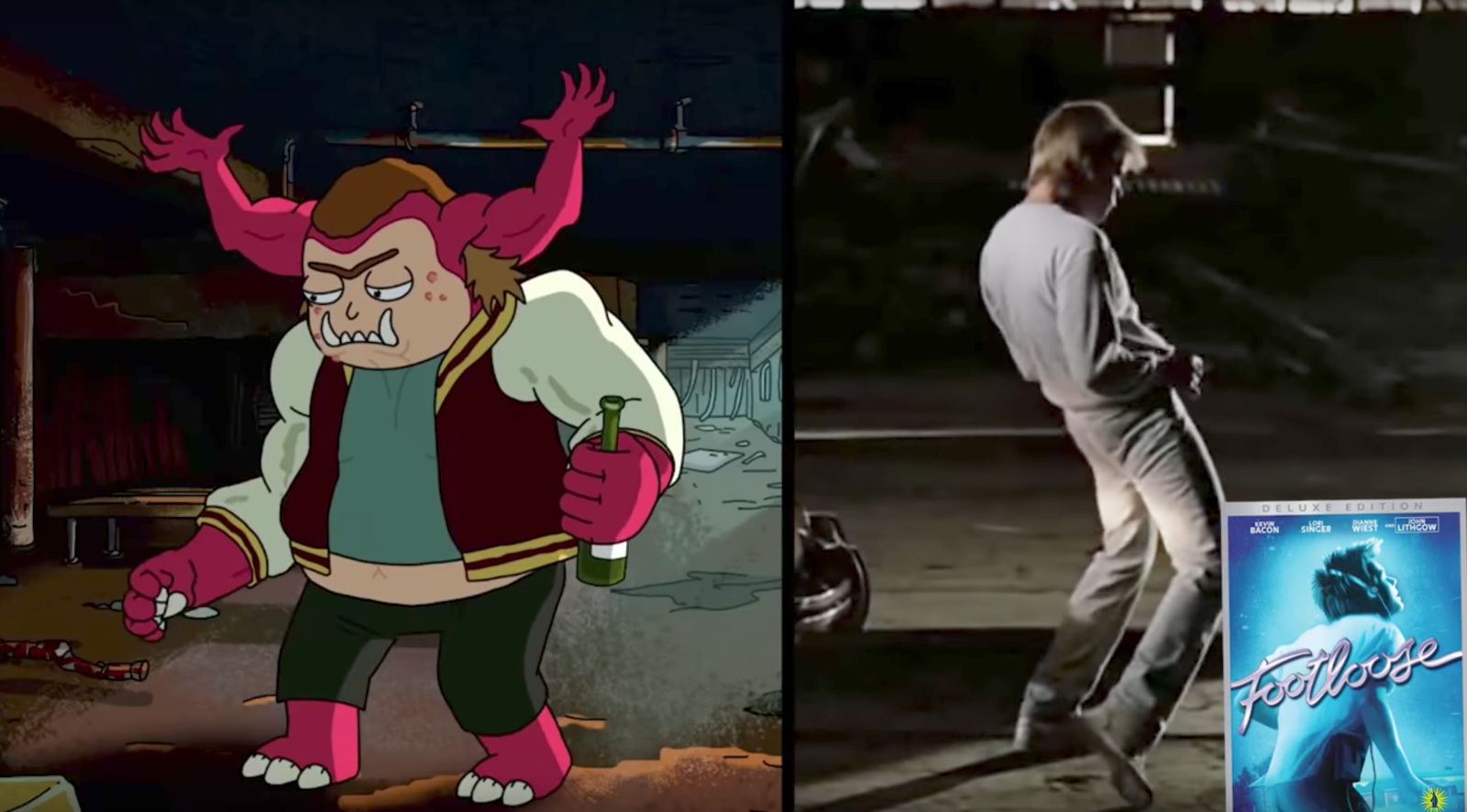 9.
Cuando Rick visita la tienda del Diablo, entre las piezas que tiene en exhibición está el guante del héroe, de Finn, en Adventure Time.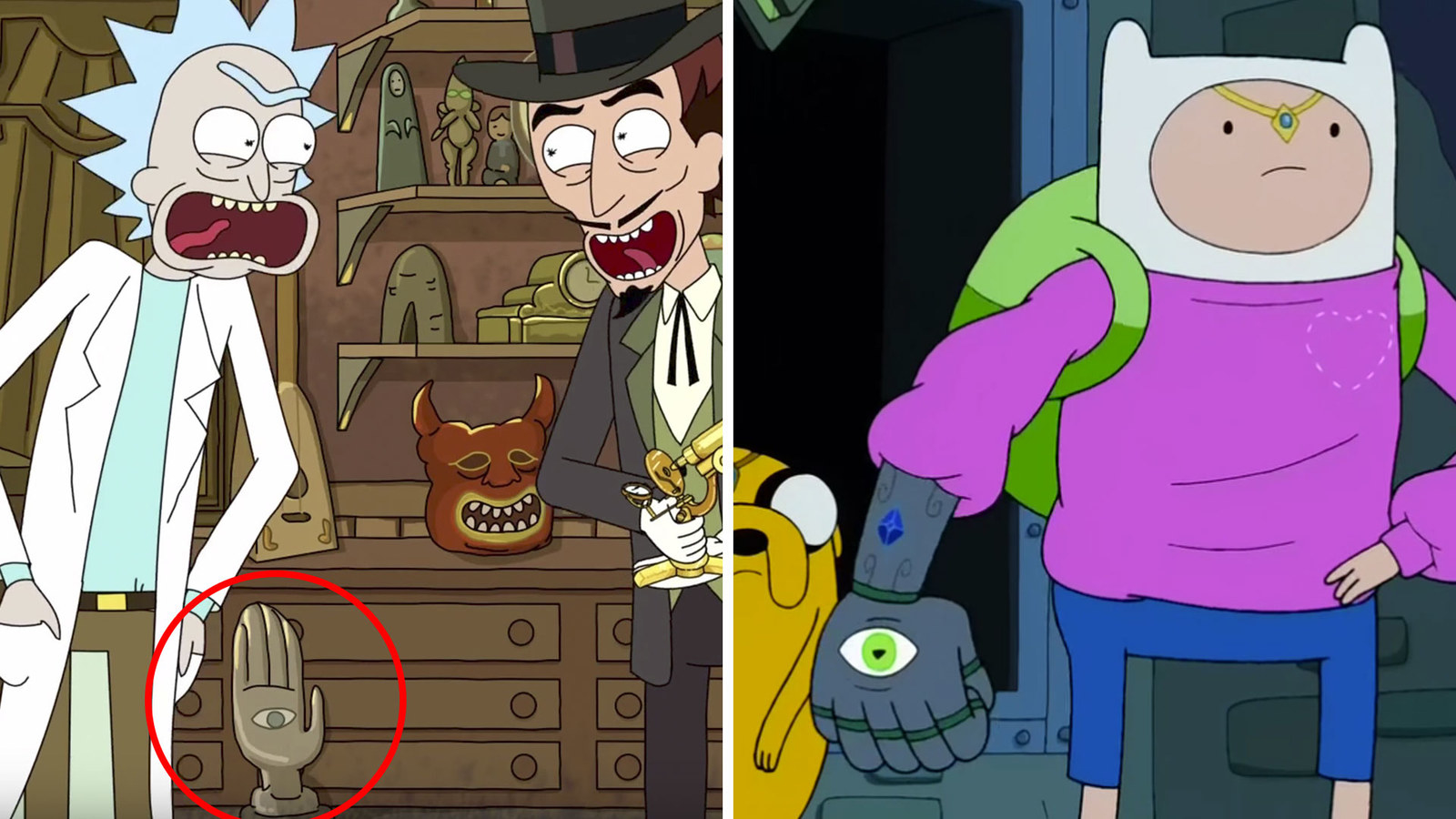 10.
Al final de ese capítulo, cuando Rick y Summer golpean a un bully, este personaje es una versión adulta de Randal, el niño horrible de Recreo.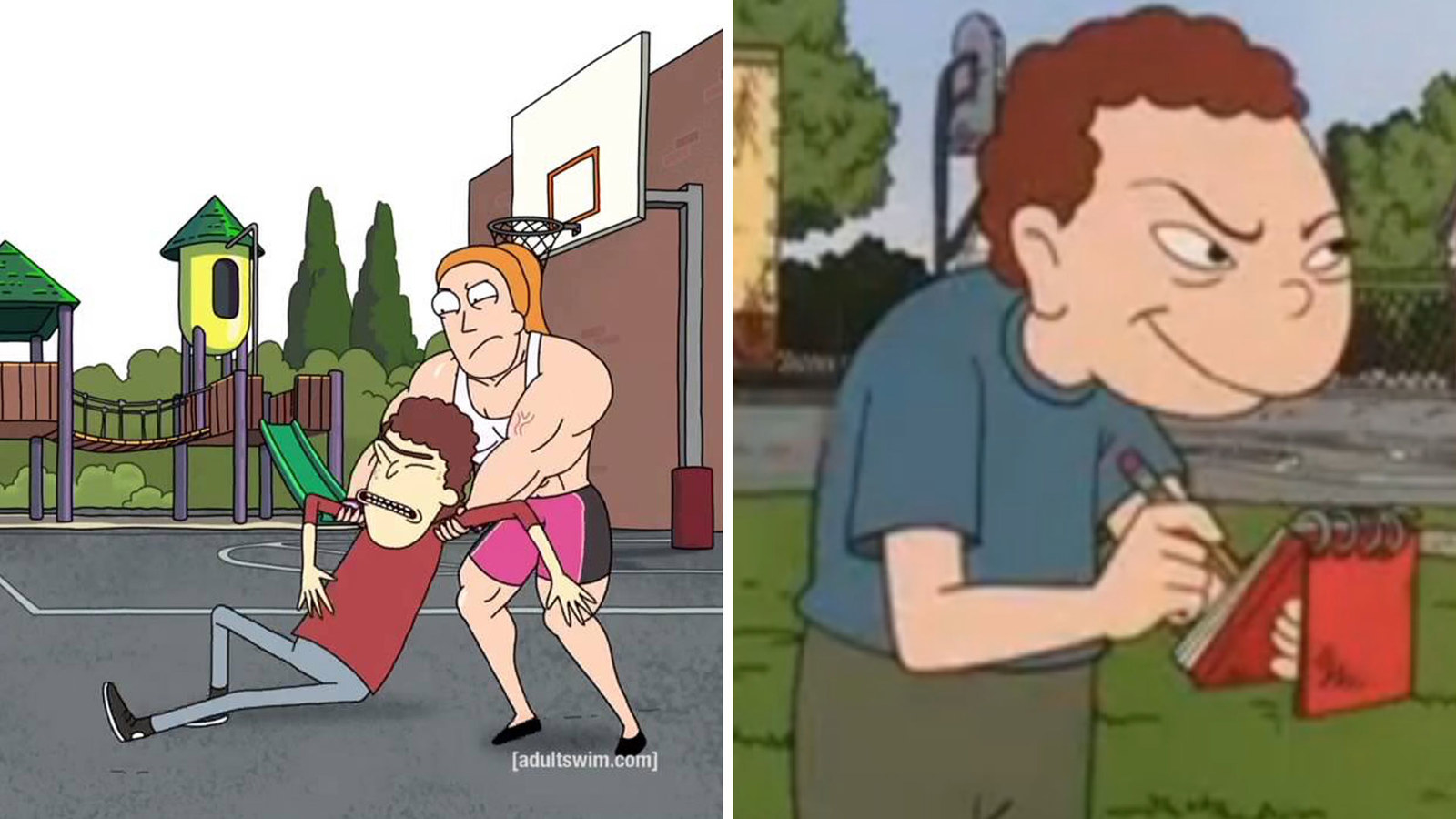 11.
El capítulo de las simulaciones, "M. Night Shaym-aliens" tiene ese nombre porque su historia, con inesperados giros de tuerca, está inspirada en los guiones de M. Night Shyamalan.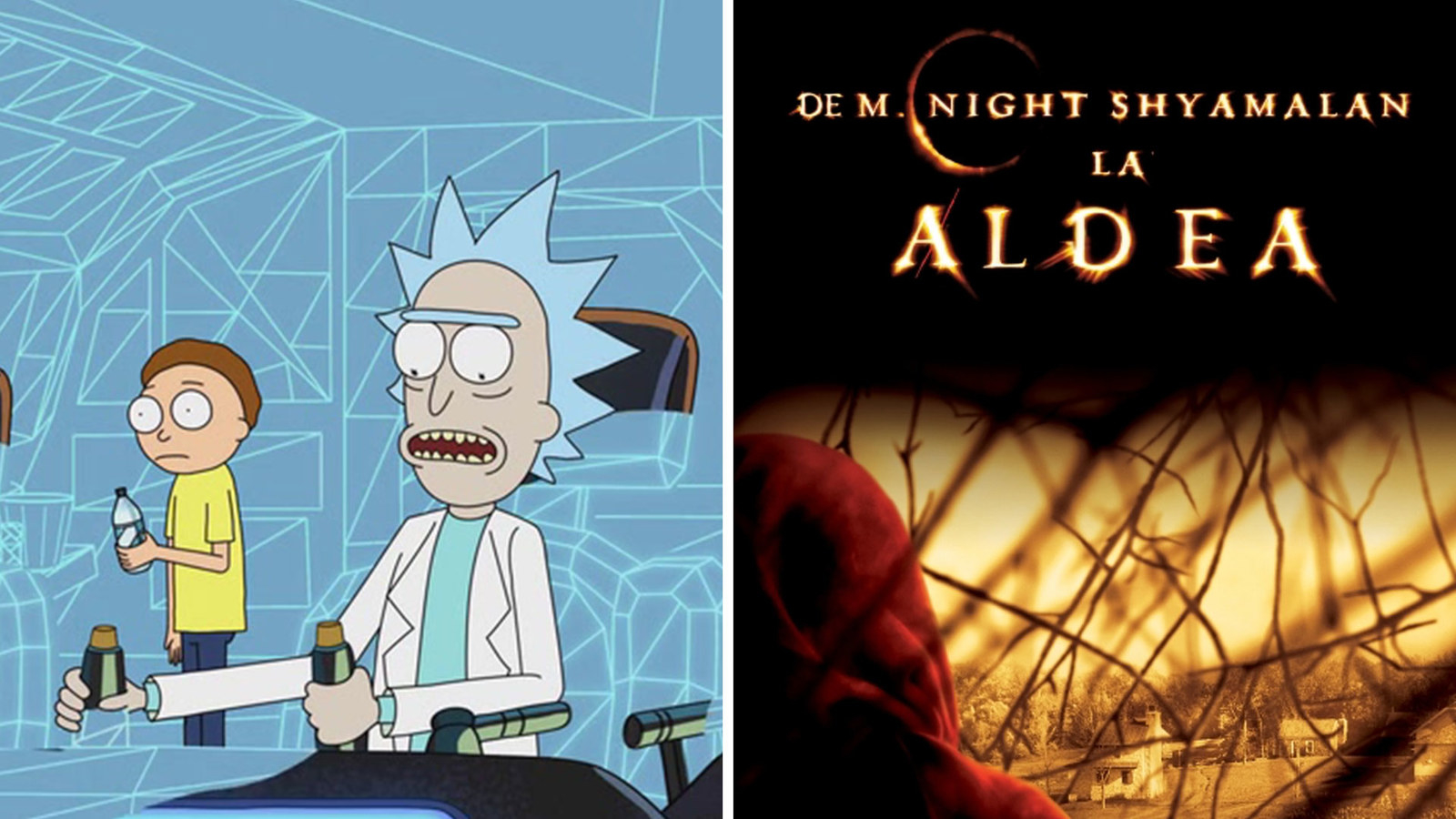 12.
El programa de Cable Interdimensional, Ball Fondlers, es una parodia de The A-team, el programa que volvió famoso a Mr. T.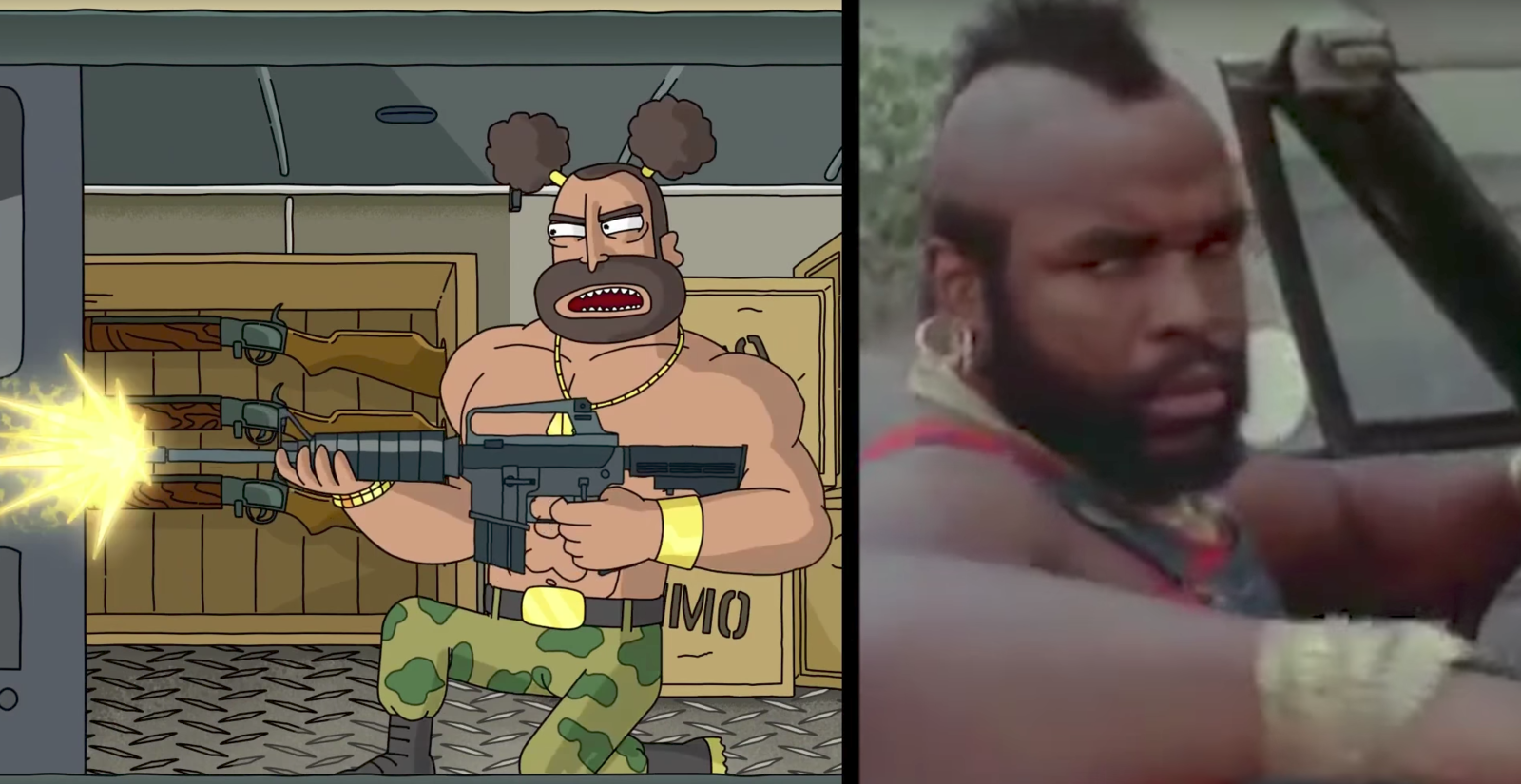 13.
En ese mismo episodio, muy brevemente, aparece Michael Jackson, bailando "Thriller" en una realidad alterna donde todos son teléfonos.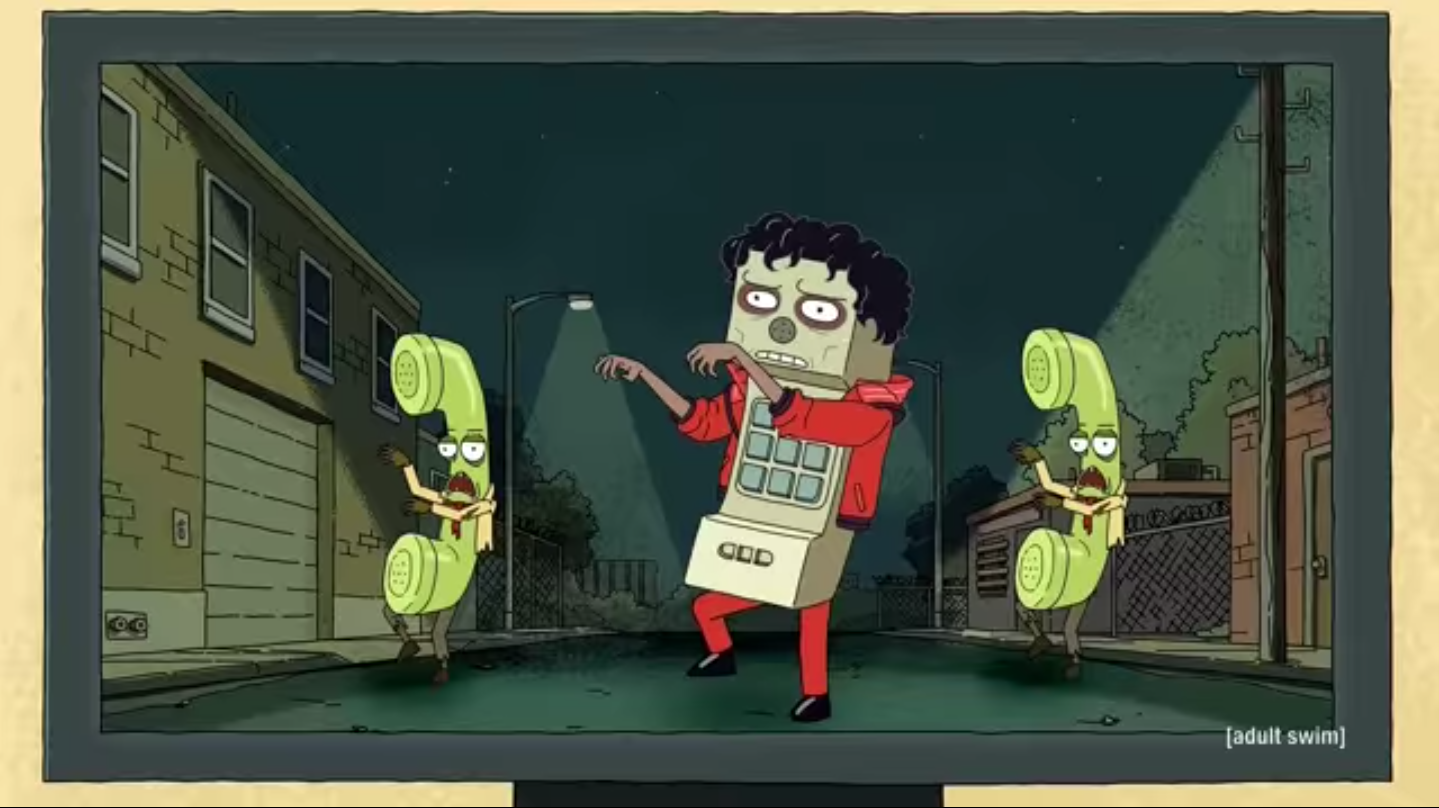 14.
Este personaje de los comerciales es una mascota que podría vender cualquier cereal.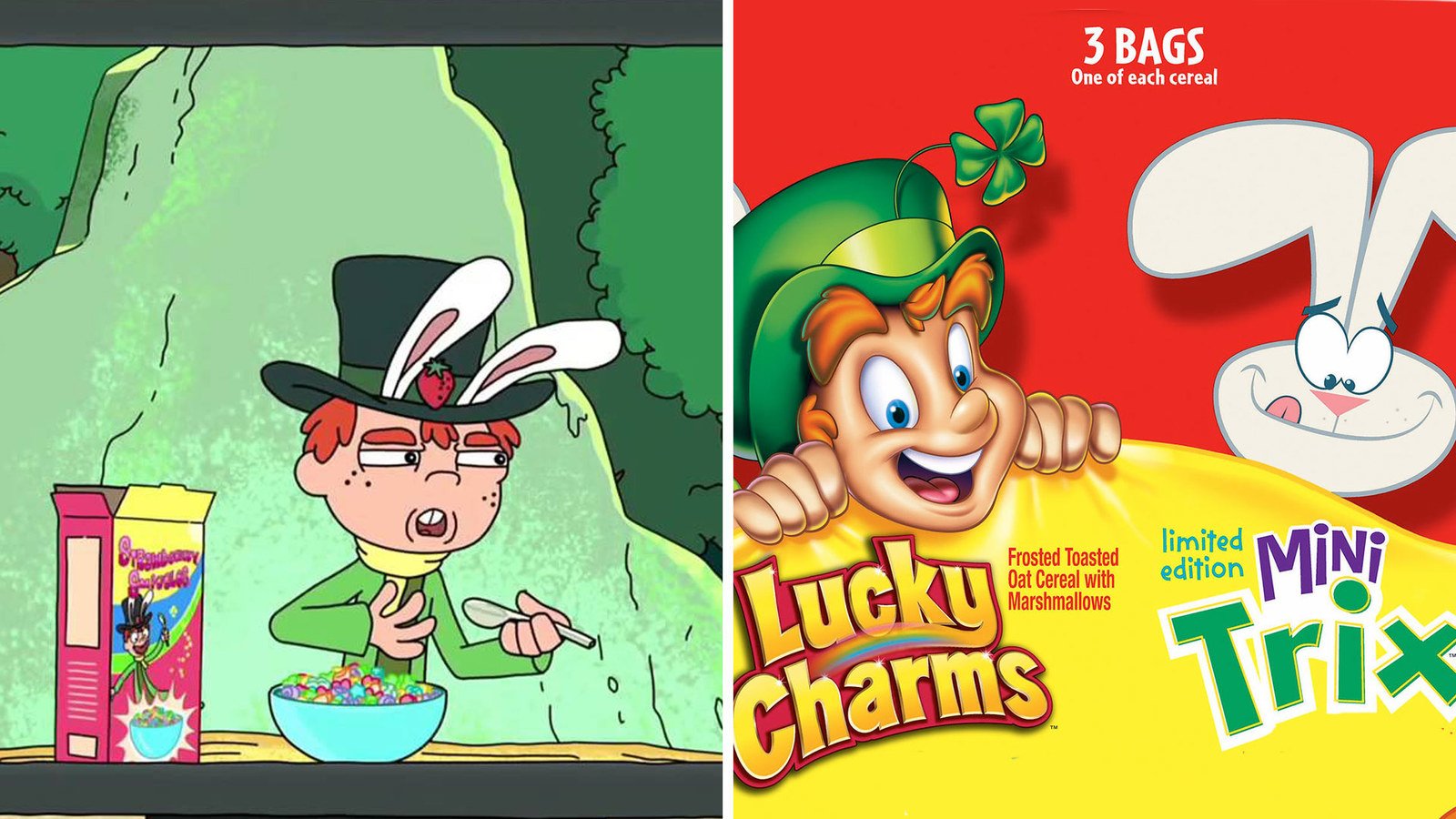 15.
Y "la copia libre de derechos de un personaje de los ochentas, con espadas miniatura por dedos en lugar de cuchillos", es una parodia de Freddy Kruger.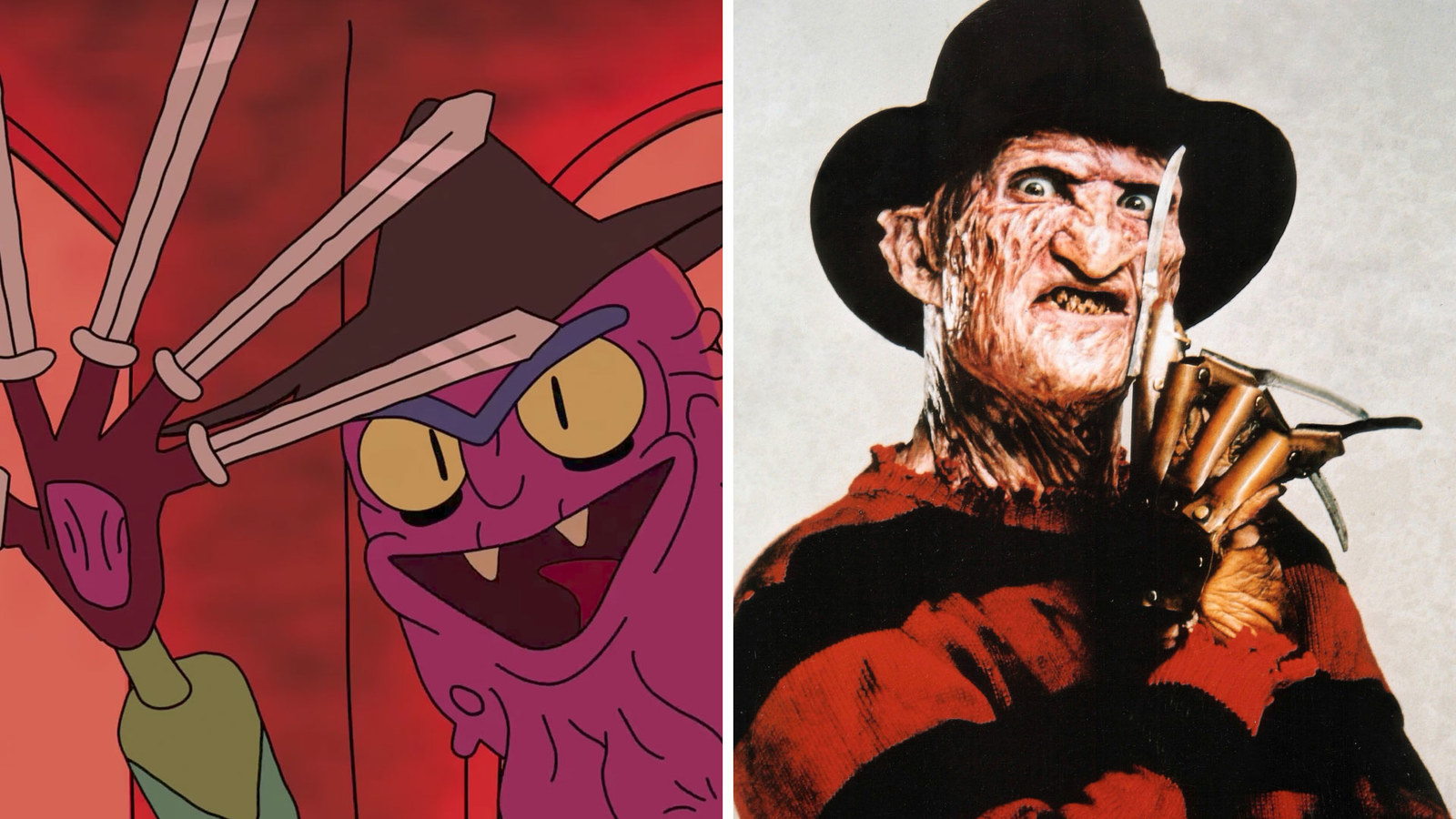 16.
Anatomy Park es una obvia referencia a Jurassic Park.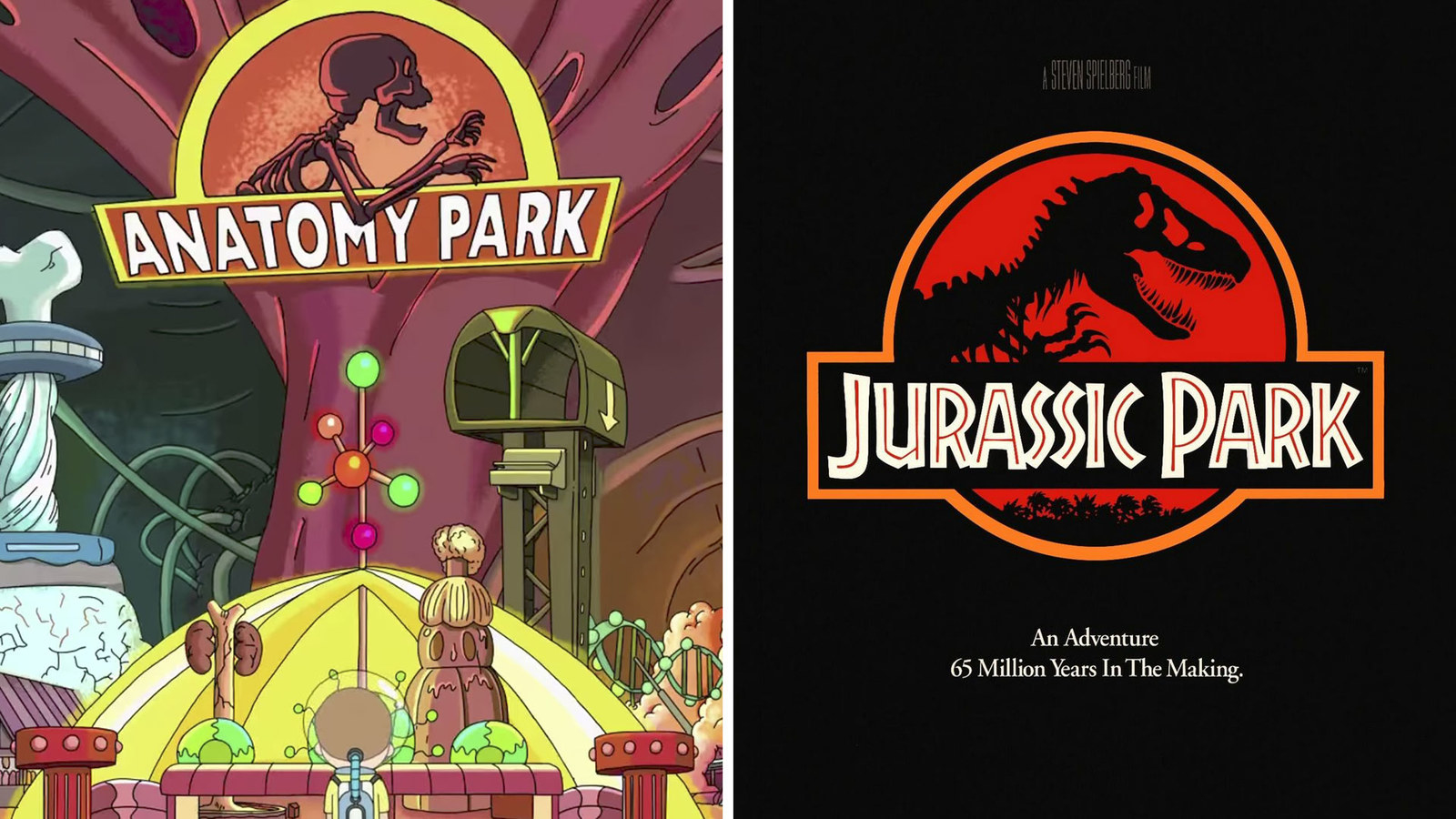 17.
Pero también a El viaje fantástico, una película de 1966 donde unos científicos se miniaturizan para explorar el cuerpo de un paciente.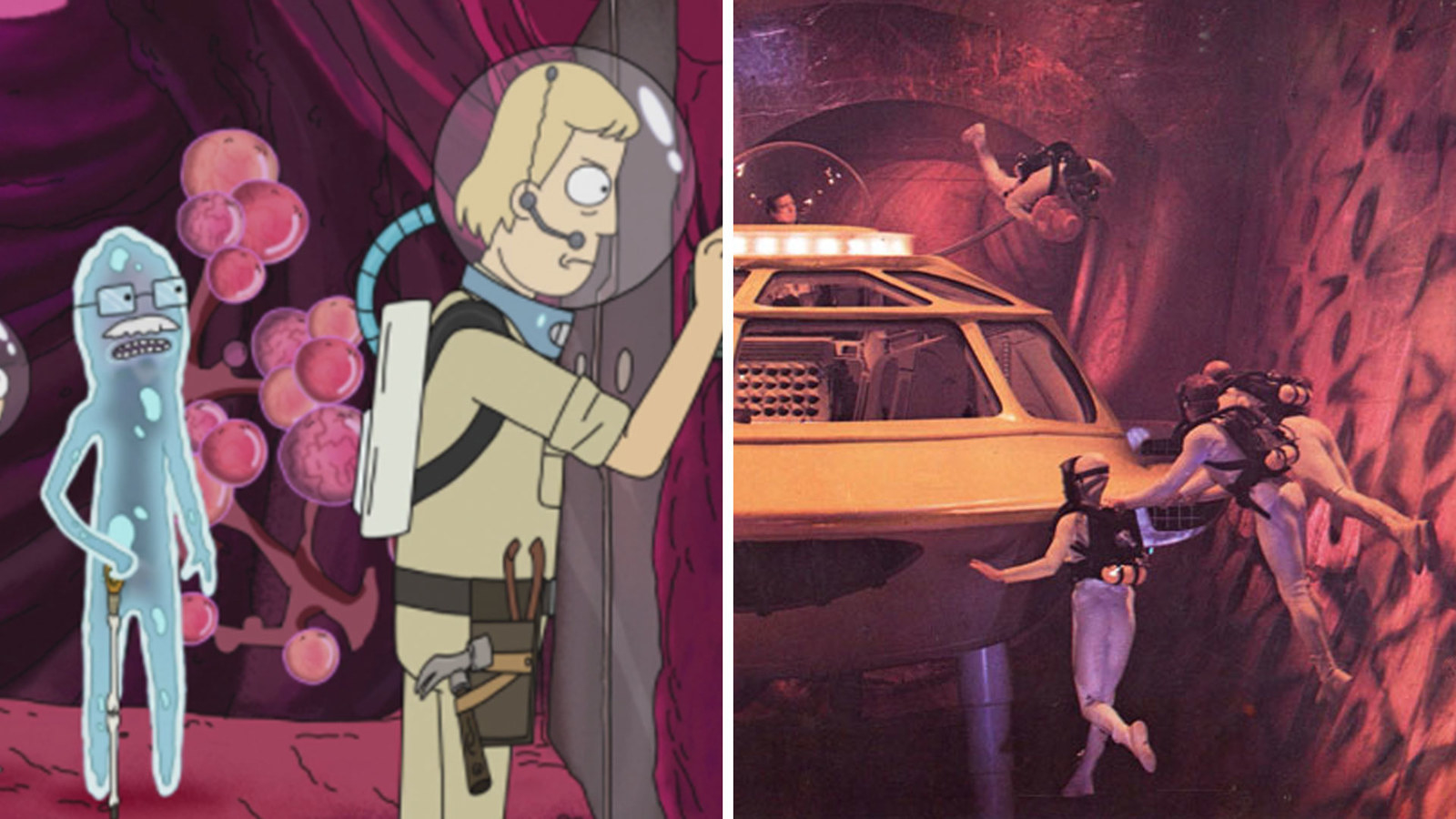 18.
El episodio de Unity es una clara referencia a Los ladrones de cuerpos.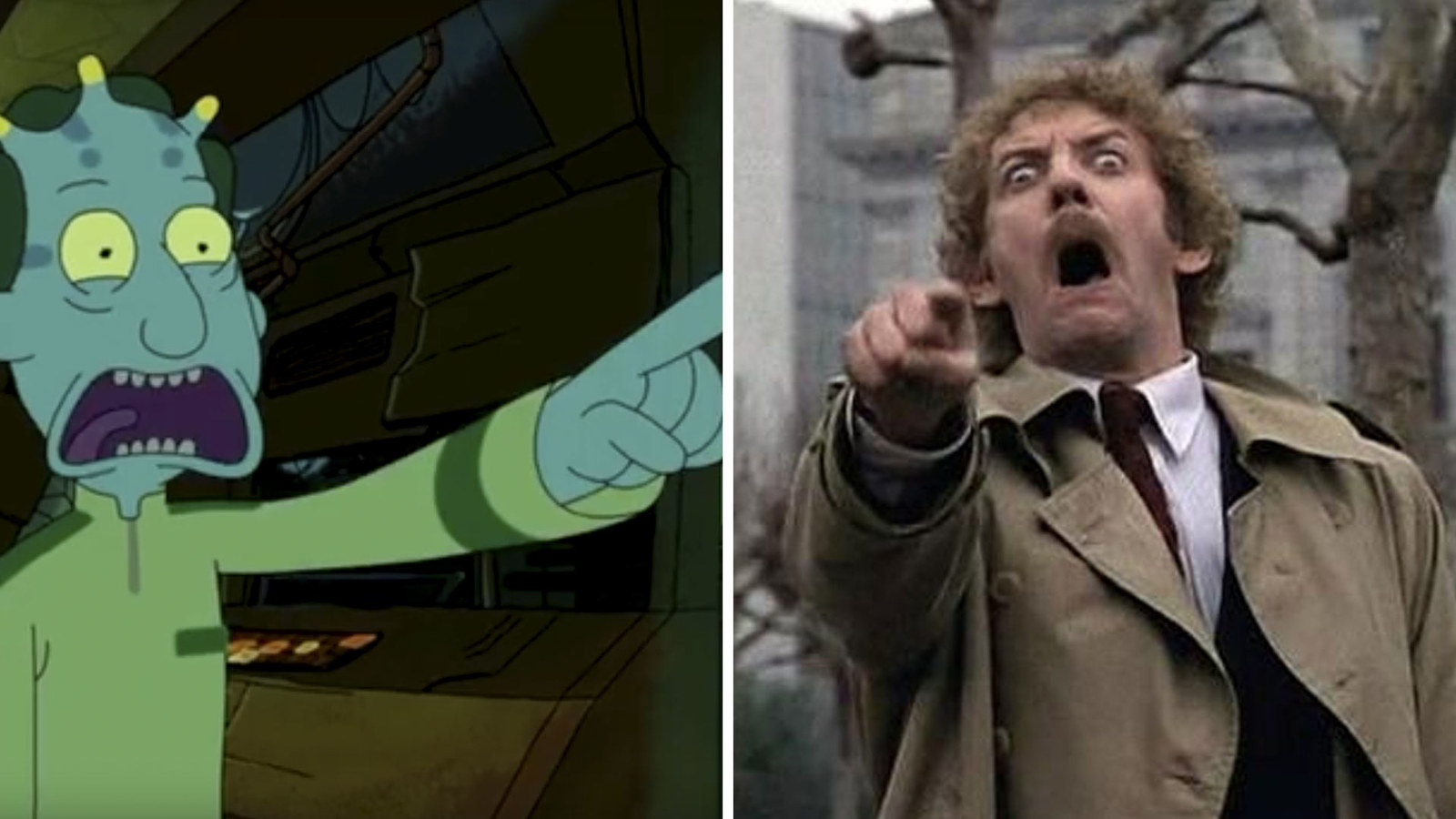 19.
Y en ese episodio aparece brevemente una referencia a la serie de culto Community.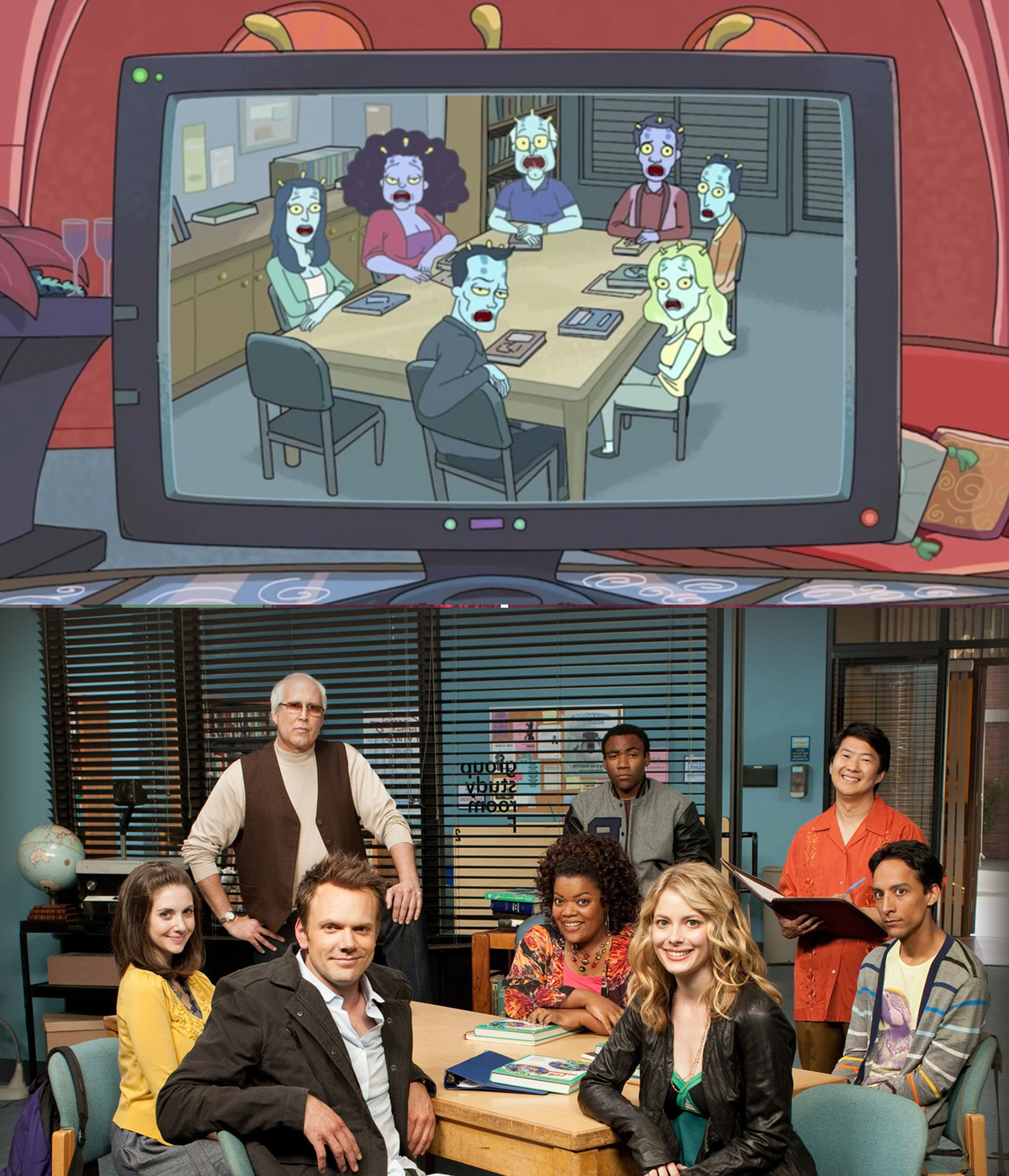 20.
Cuando Ice T, el rapero, vuelve a su planeta y asume su forma original de agua, en su enfrentamiento con los numericons se esconde un guiño al álbum de Tech Nine, 6's and 7's.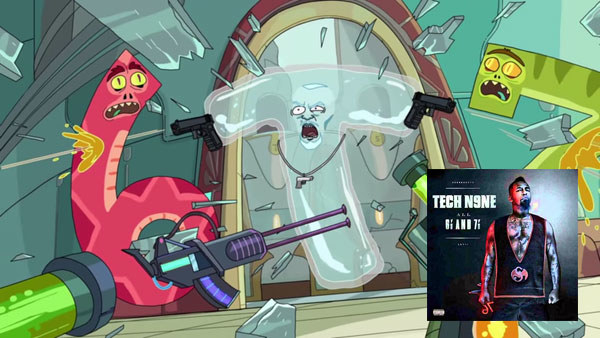 21.
Esta escena del capítulo "Mortynight Run" es como un juego de Encuentra a Wally.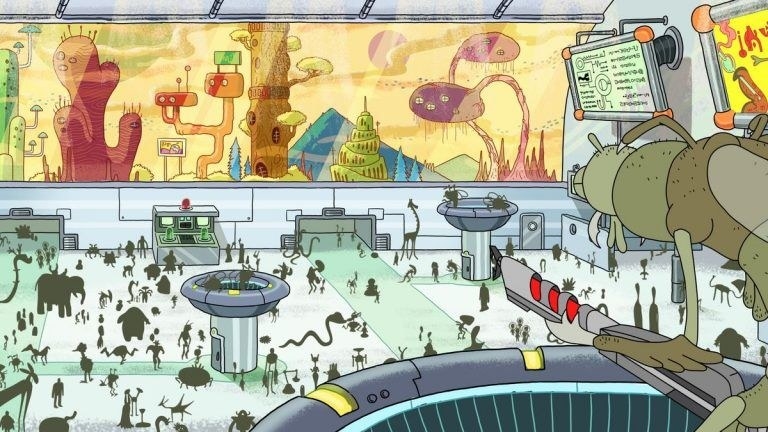 22.
Y luego, durante este capítulo, Rick dice "mira, es como una página de Buscando a Wally".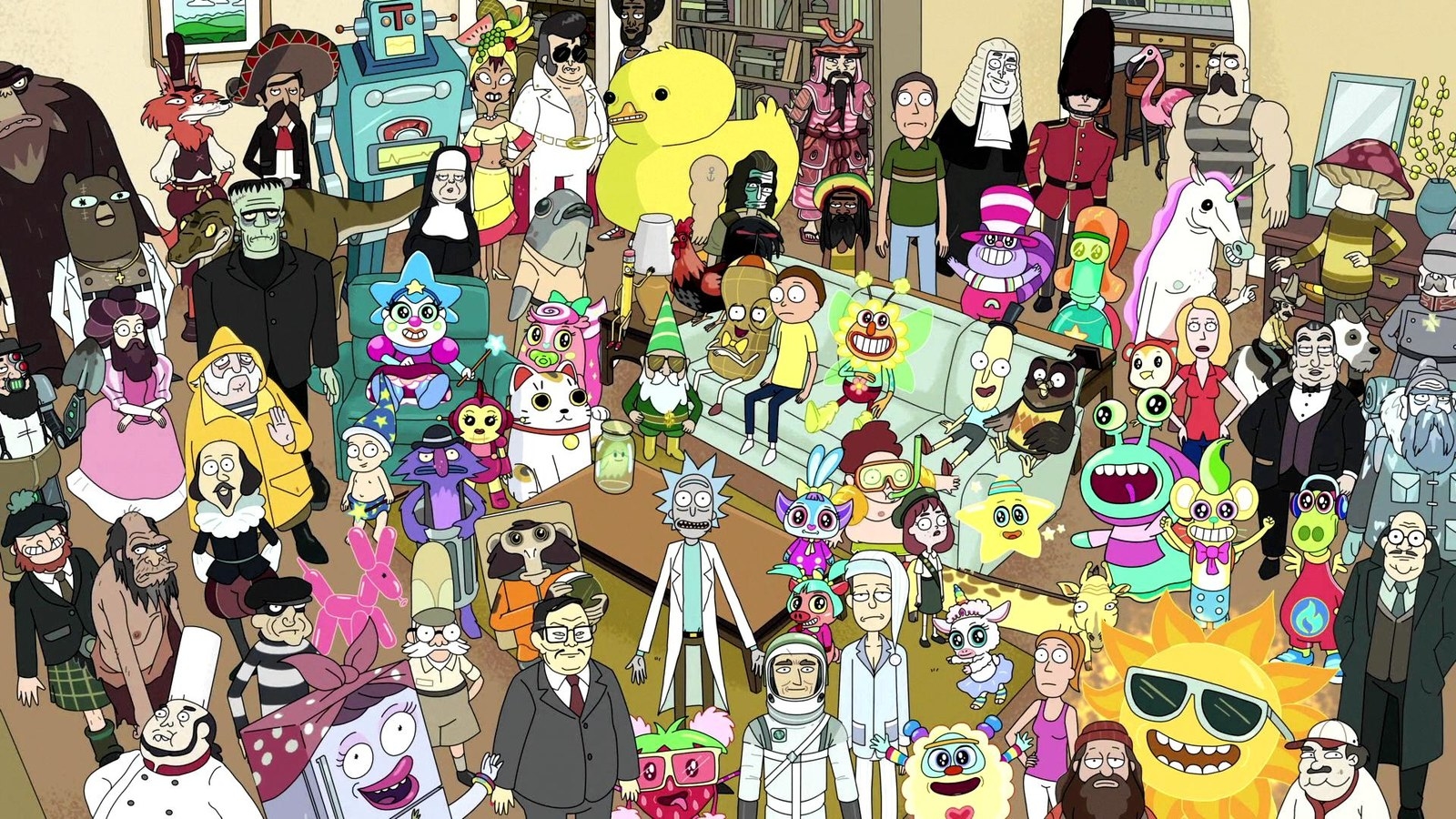 23.
El capítulo "Rick's Potion #9" Está inspirado en una película de Sandra Bullock de un nombre casi idéntico.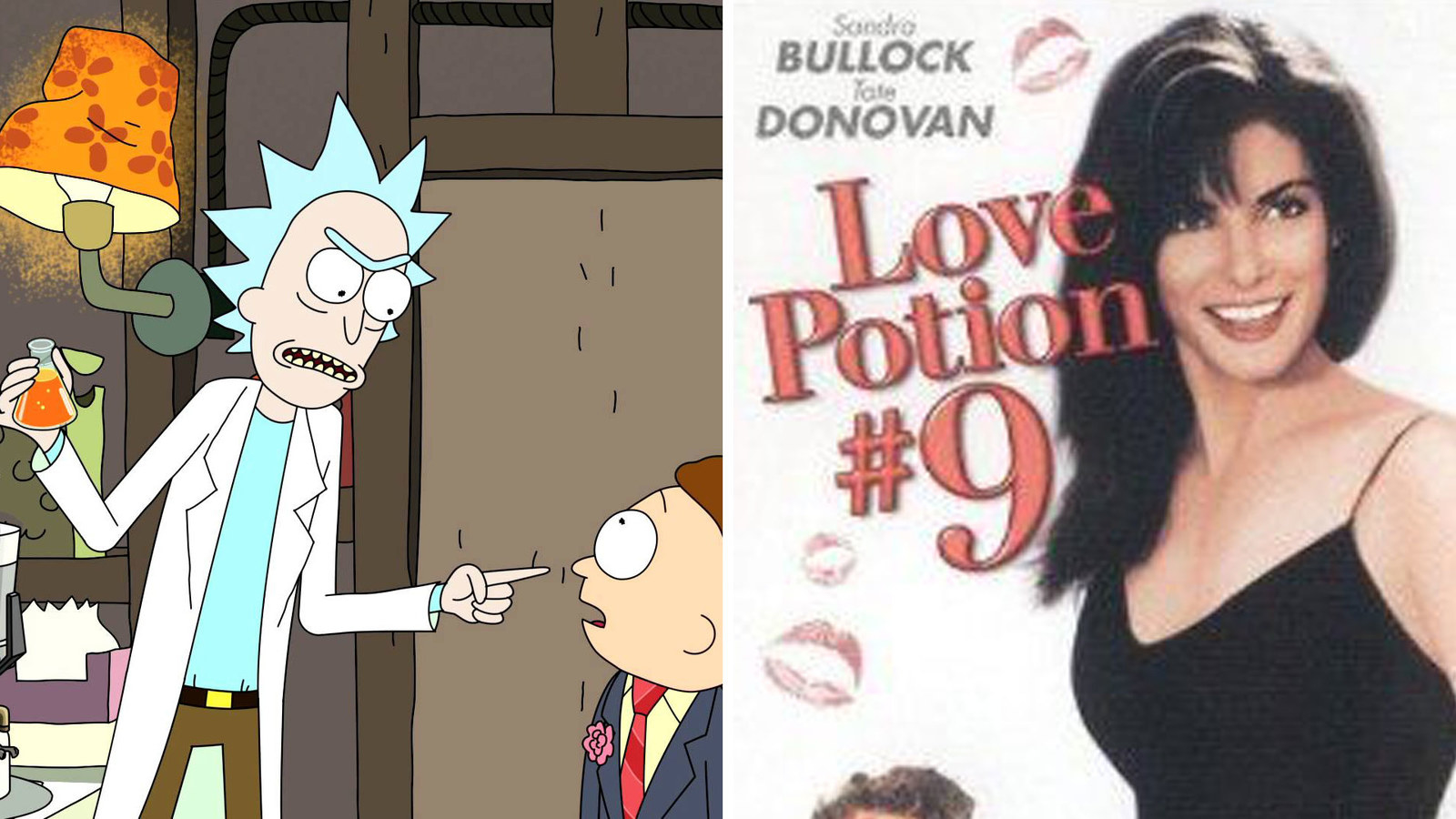 24.
En ese capítulo, a la humanidad desfigurada le llaman "cronenbergs" por los personajes grotescos en el cine de David Cronenberg.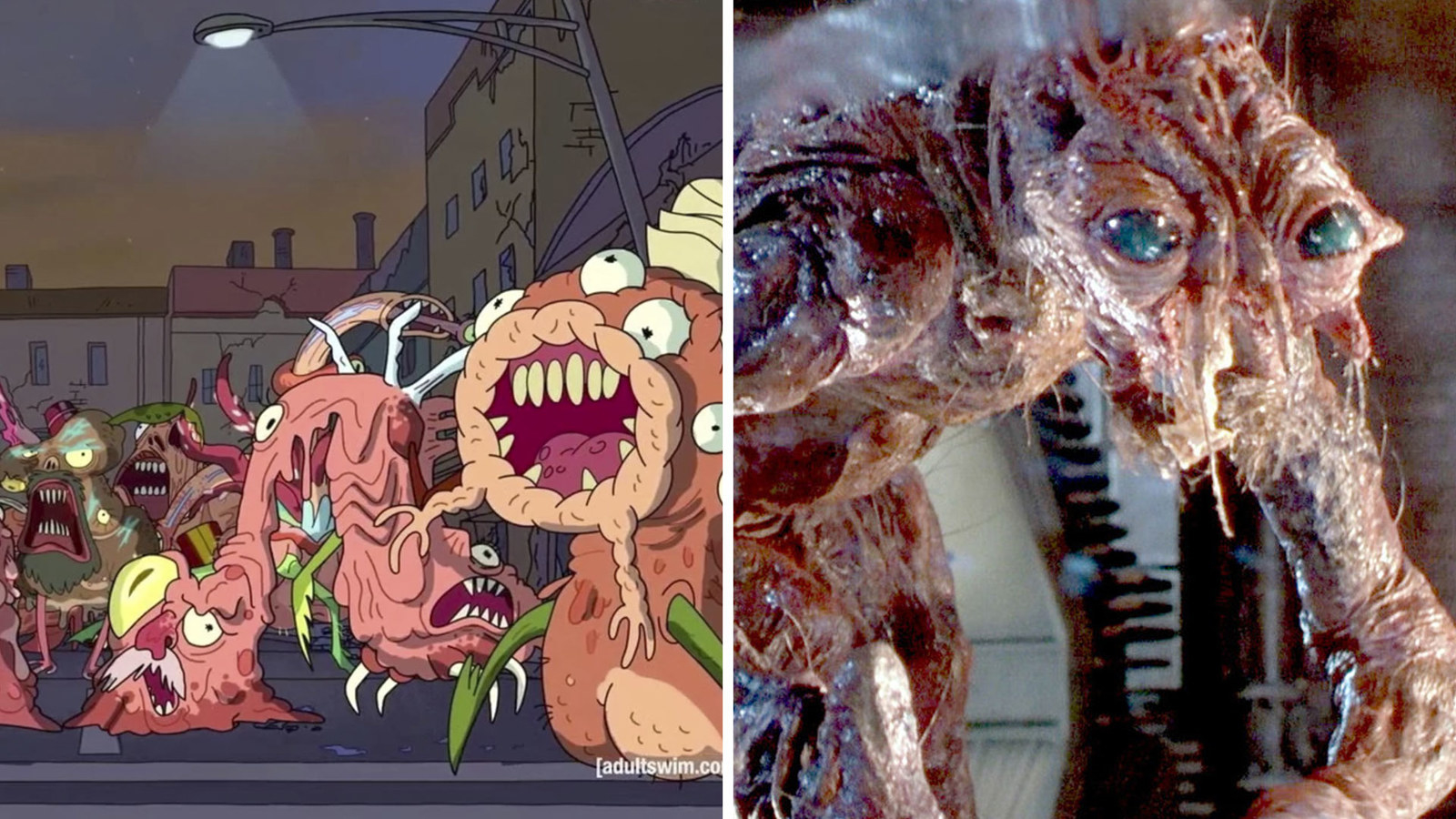 25.
¿Y cómo olvidar el último capítulo? Un glorioso homenaje a Mad Max.