Si eres un ser humano de más de 17 años, casi seguro conoces a Blink-182.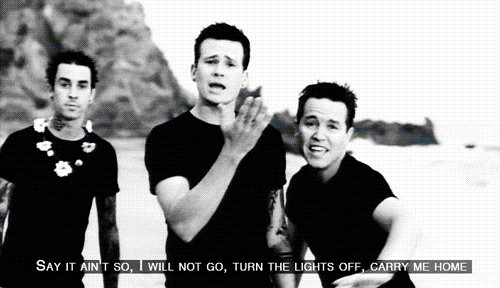 Así que cuando el comediante gringo Ian Karmel trajo a colación el hecho de que la gente de Reino Unido pronunciaba el nombre de la banda de forma completamente diferente, muchos millennials quedamos en shock.
O sea, en Inglaterra les dicen "UNO OCHO DOS", mientras que en el resto del mundo les decimos "uno ochenta y dos".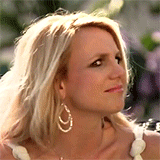 OBVIAMENTE, la forma CORRECTA de decirlo es "uno ochenta y dos" y todos los de este lado del charco moriríamos afirmando esto.
Pero luego apareció James Corden queriendo jugarla de mediador y diciendo que en realidad todos lo estamos diciendo mal desde hace años, y chance tiene razón...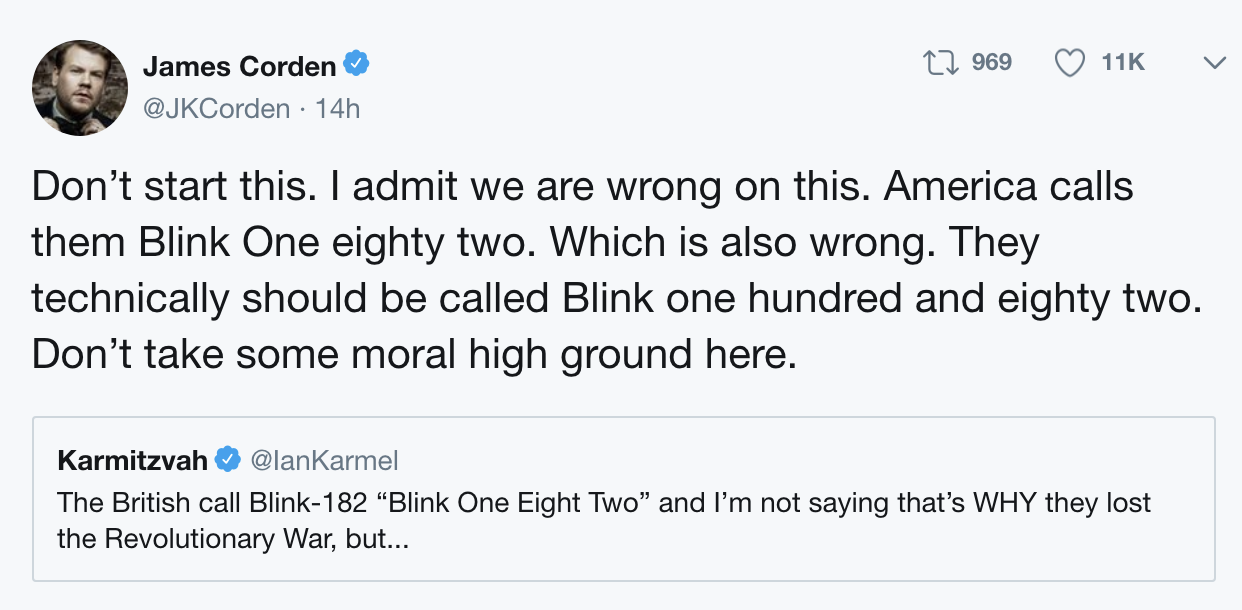 Y si te estás preguntando "¿Y qué opinan los miembros de la banda de esto?" BUENO, Mark Hoppus hizo su aparición y... nos dejó claro que nuestras prioridades están todo mal:
Así que, como mínimo, todos deberíamos estar de acuerdo en que la "b" debería estar en minúscula. Los números, aparentemente, son lo de menos.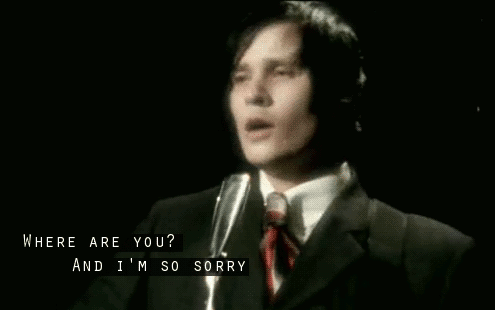 Este post fue traducido del inglés.
Looks like there are no comments yet.
Be the first to comment!