El padre de Alexandria Neonakis, Dimitris, está viajando actualmente por Perú y enviando a su familia muchas fotos de paisajes y animales geniales, como este buen perro.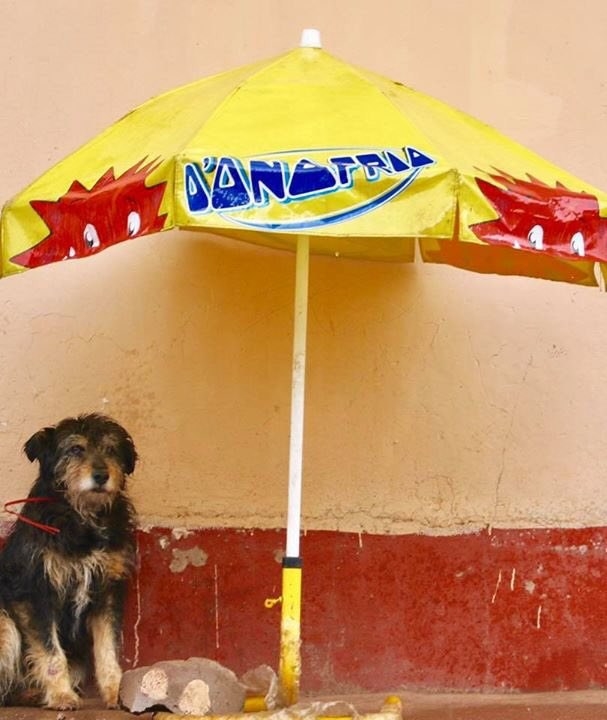 Ayer, Dimitris conoció a una alpaca y procedió a perder el control de la manera más adorable en su chat grupal.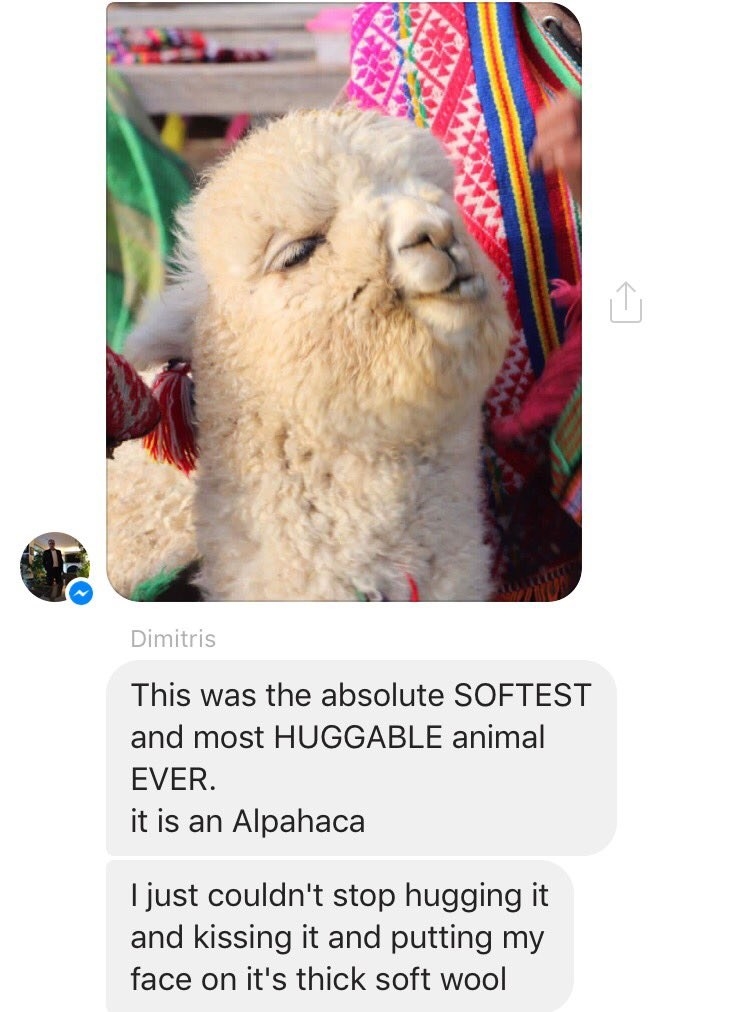 Continuó con esta preciosa foto.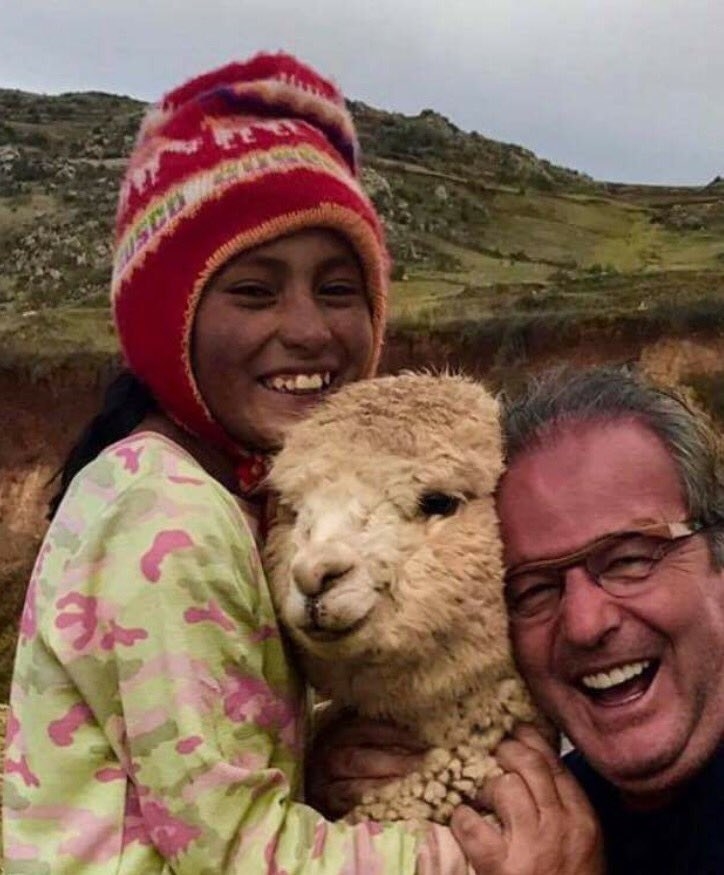 Neonakis, una mujer de 32 años del sur de California, contó a BuzzFeed News que esta fue la primera vez que Dimitris vio una alpaca, añadiendo que luego se tomó el trabajo de conocer otras alpacas, como esta.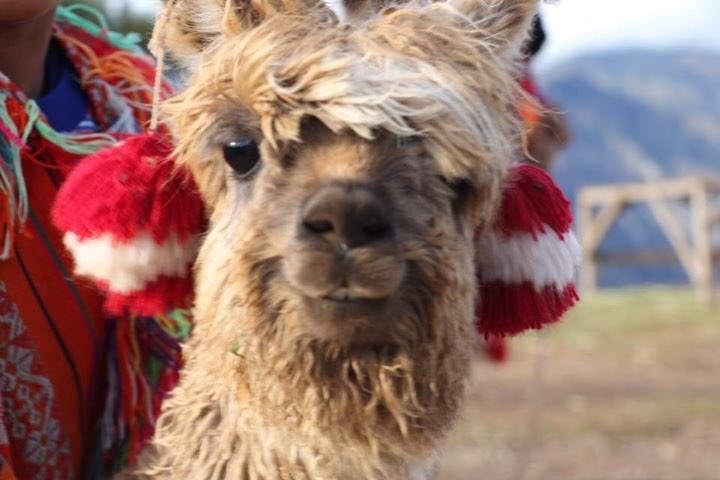 Dijo que pensó que la reacción de su papá había sido tan adorable que decidió compartirla con algunos amigos en Twitter.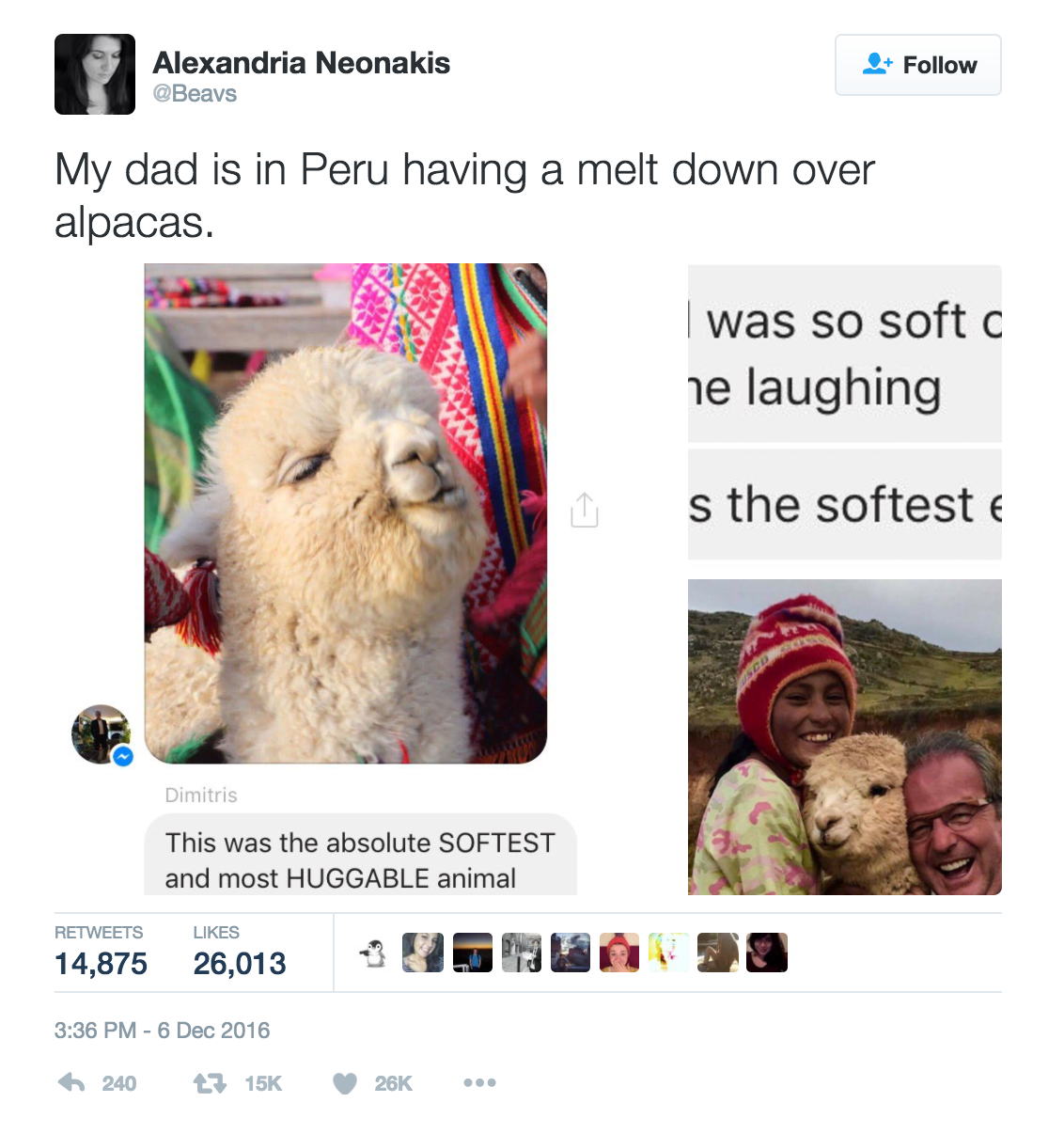 Neonakis dijo que su papá ama a todos los animales, aunque no tanto como a las alpacas, porque son su nuevo favorito.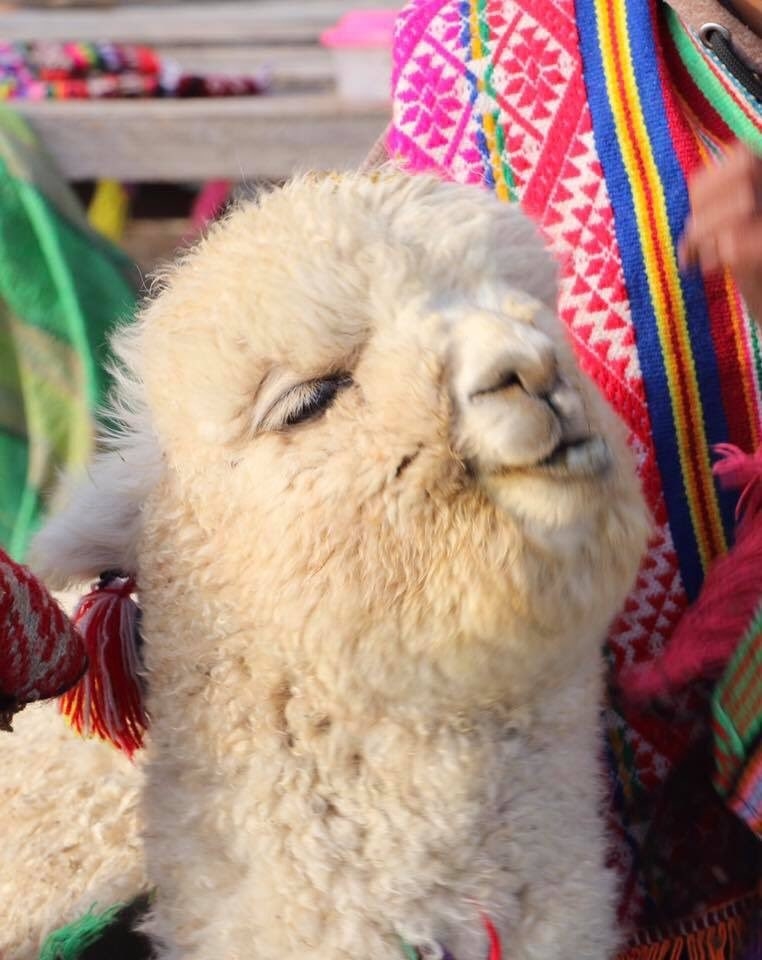 Neonakis dijo que no esperaba que su padre se volviera viral en absoluto, pero añadió que Dimitris es el mejor papá del mundo.
"Me alegra que la internet pudiera ver un pequeño instante de lo que recibimos todo el tiempo de este hombre" dijo.
Este post fue traducido del inglés.
Looks like there are no comments yet.
Be the first to comment!