Según los datos publicados por la Comisión Europea, la brecha salarial en España es del 14,9%.
Estos datos implican, según denuncia la UGT, que desde el 8 de noviembre hasta el 31 de diciembre las mujeres estamos trabajando gratis.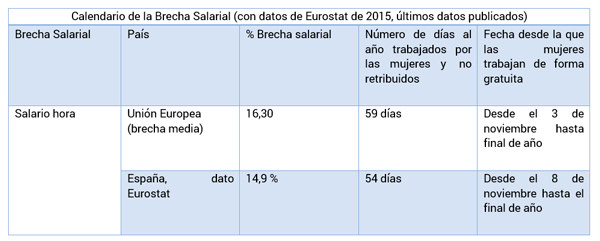 A pesar de los últimos avances, los puestos directivos siguen siendo en un 82% masculinos y según un estudio de la Organización Internacional del Trabajo de las Naciones Unidas, todavía nos quedan alrededor de 70 años para igualar los salarios entre hombres y mujeres.
Así que solo nos queda seguir luchando 💪.
Looks like there are no comments yet.
Be the first to comment!