Este es Kirk Hammett, el guitarrista de Metallica.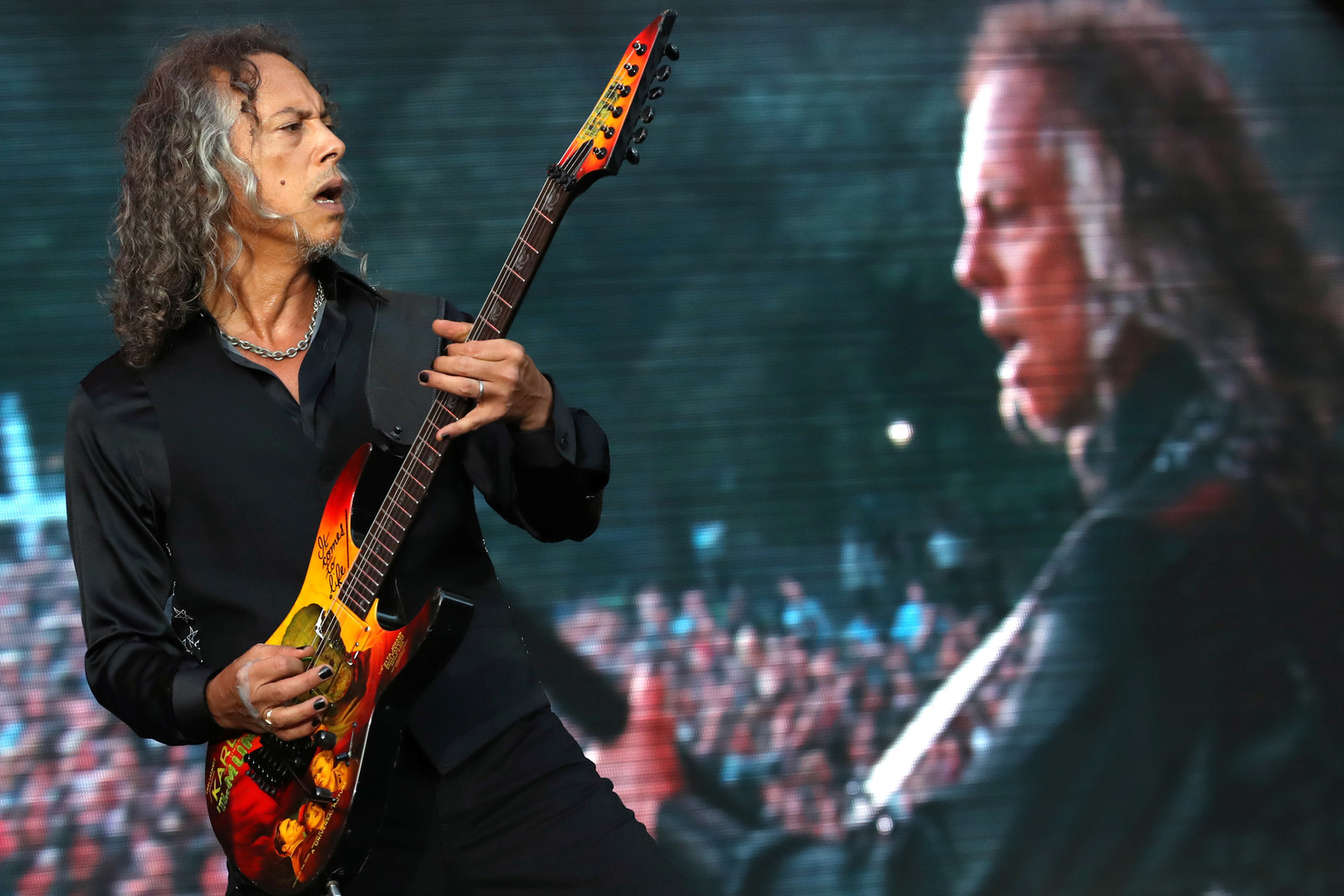 Este es EPN ahorita, en caso de que se te haya olvidado su cara.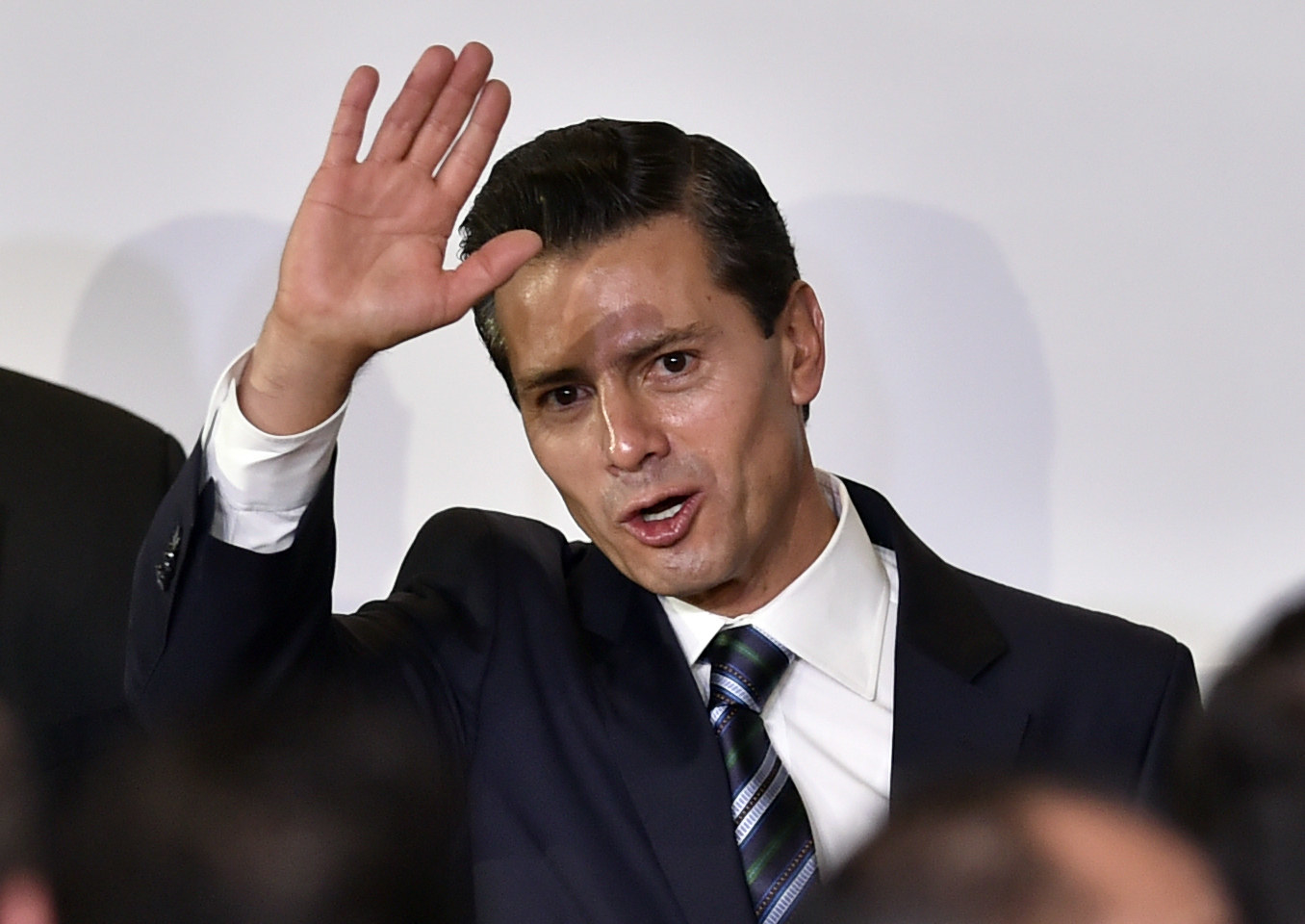 E Internet acaba de encontrar que estos dos hombres fueron separados al nacer, porque EPN y Kirk Hammett de joven son i-gua-li-tos.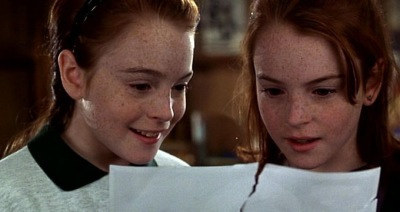 Todo empezó con este tuitazo y desde entonces las comparaciones han llovido.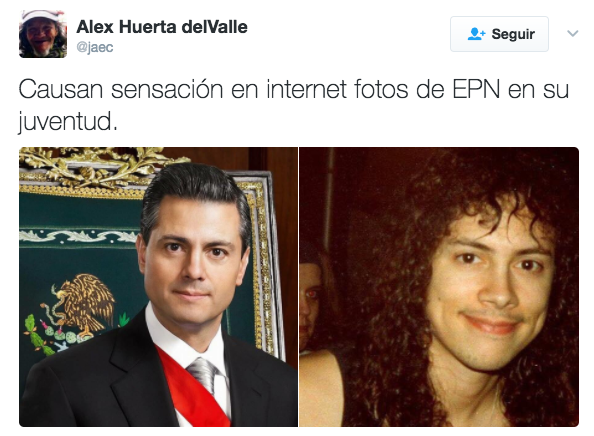 Algunos lo dudan porque recuerdan el mítico suéter de Ositos Cariñositos.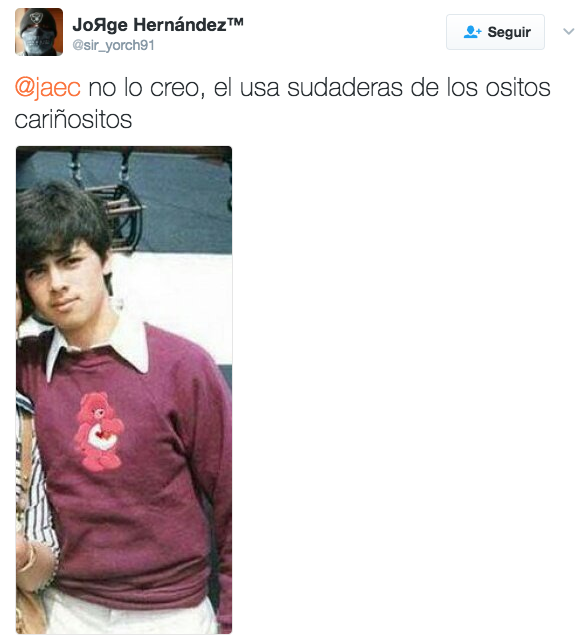 Otros ya están recordando sus mejores momentos en el rock.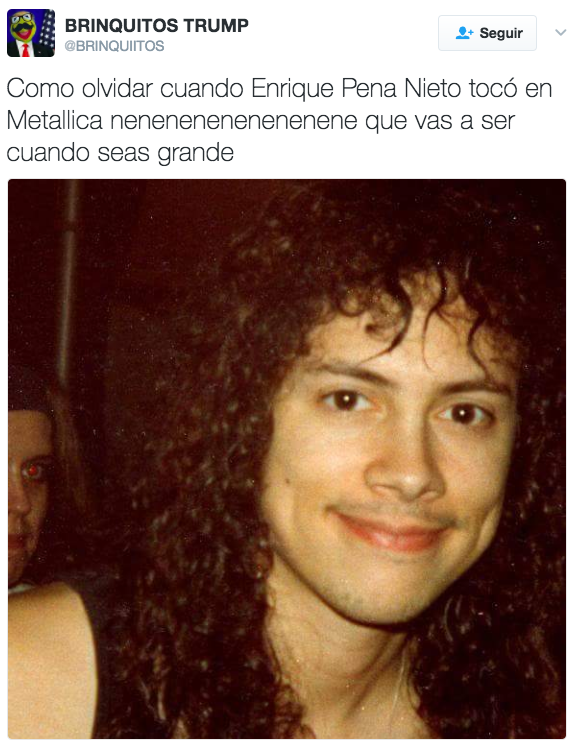 Y celebran que logró ser presidente y estrella de rock.

Para otros es un misterio cómo puede organizarse.

Y mientras que otros están confundiéndolo con oootro miembro de Metallica, lo que importa es la intención.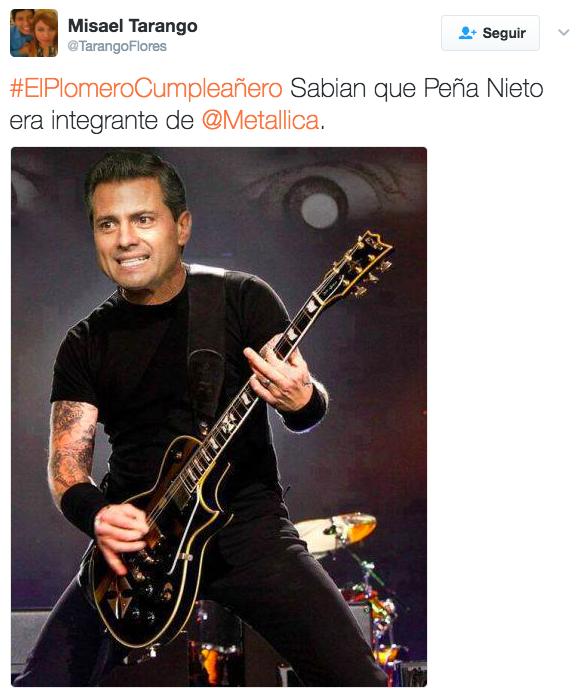 o_______________o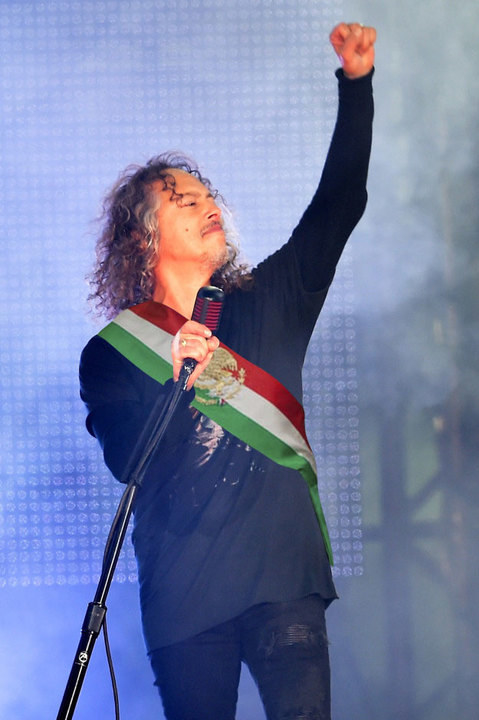 Looks like there are no comments yet.
Be the first to comment!