19 Coprotagonistas de la tele que se han reunido en otros programas
Alyson Hannigan y Seth Green de Buffy, la cazavampiros se reunieron una vez en How I Met Your Mother :O
1.
Los coprotagonistas de Friends Jennifer Aniston, Lisa Kudrow y Matthew Perry, aparecieron en capítulos de la serie de Courteney Cox, Cougar Town.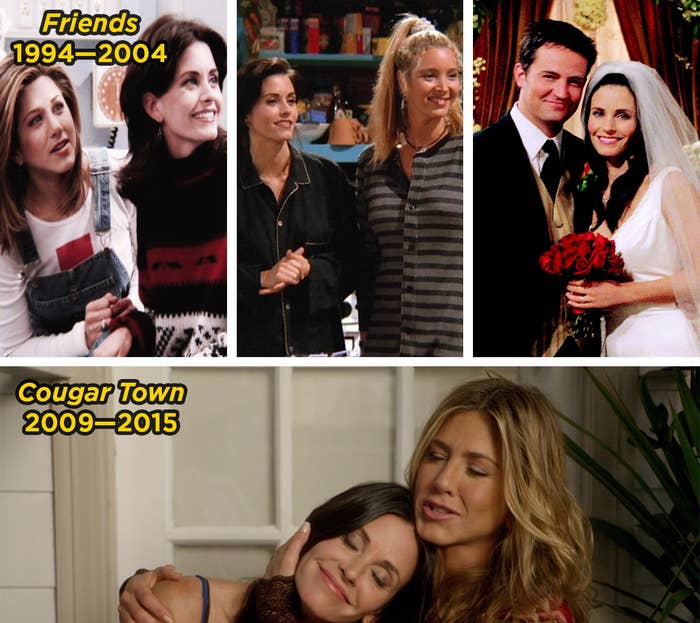 2.
Los coprotagonistas de The Office y mejores amigos en la vida real, Mindy Kaling y B.J. Novak volvieron a aparecer juntos en pantalla en The Mindy Project cuando Novak apareció como Jamie, uno de los intereses románticos de Mindy Lahiri.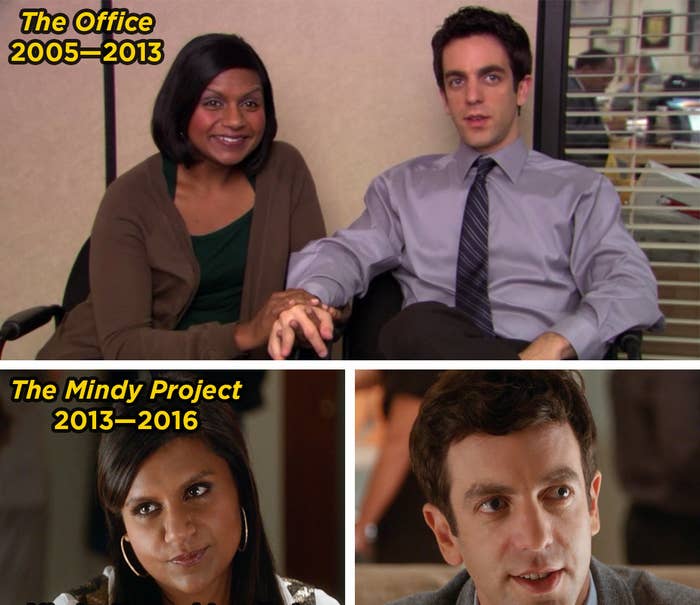 3.
Alyson Hannigan y Seth Green de Buffy la Cazavampiros , se reunieron en How I Met Your Mother cuando Green interpretó a un molesto compañero de clase de la universidad de Lily y Marshall
4.
Drake Bell y Josh Peck se juntaron de nuevo en un episodio de Grandfathered cuando Bell interpretó a un inversionista interesado en la app de Gerald.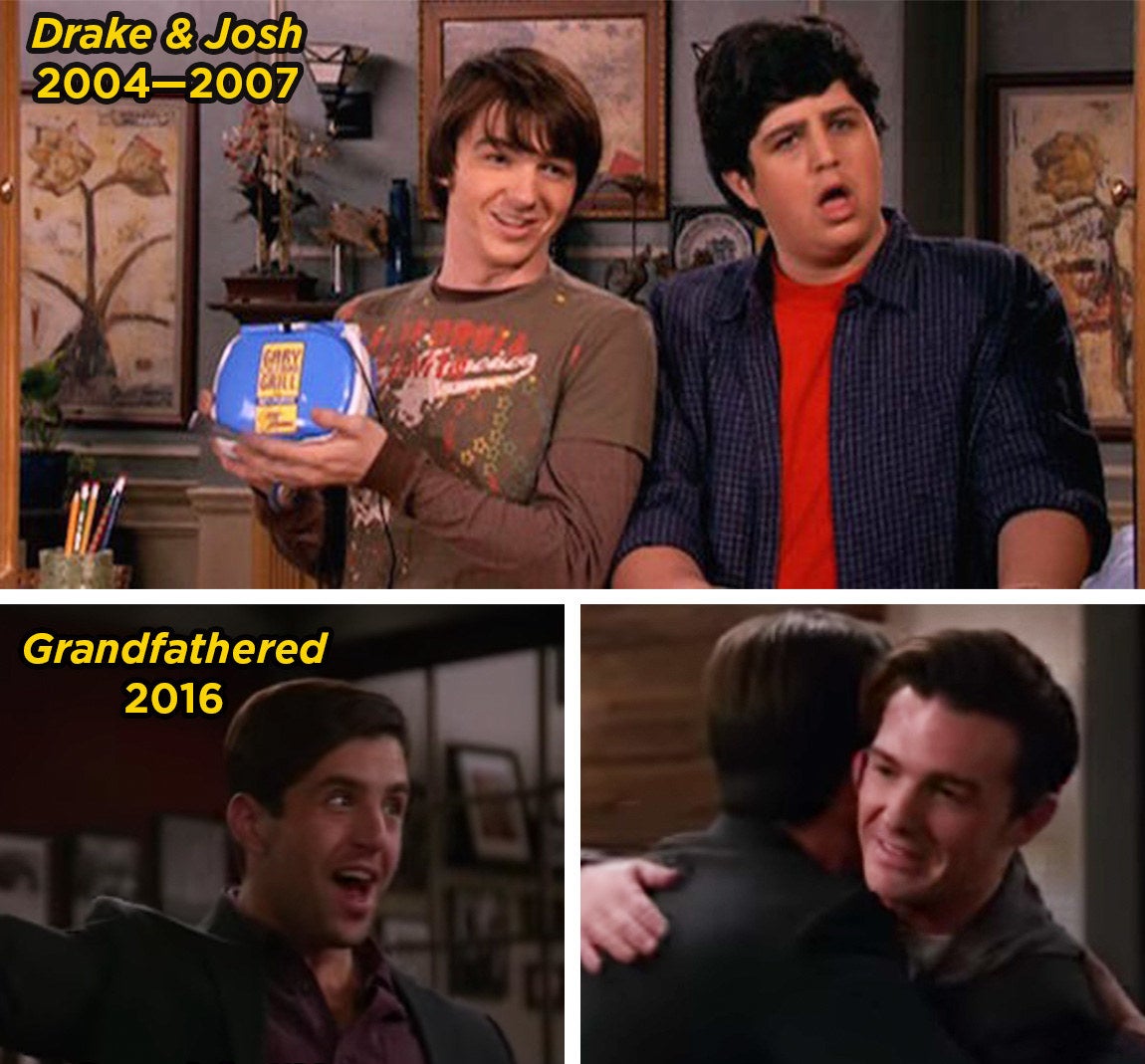 5.
Nathan Fillion y Gina Torres de Firefly se reunieron en Castle cuando Torres interpretó a una sospechosa de asesinato en la 5.ª temporada.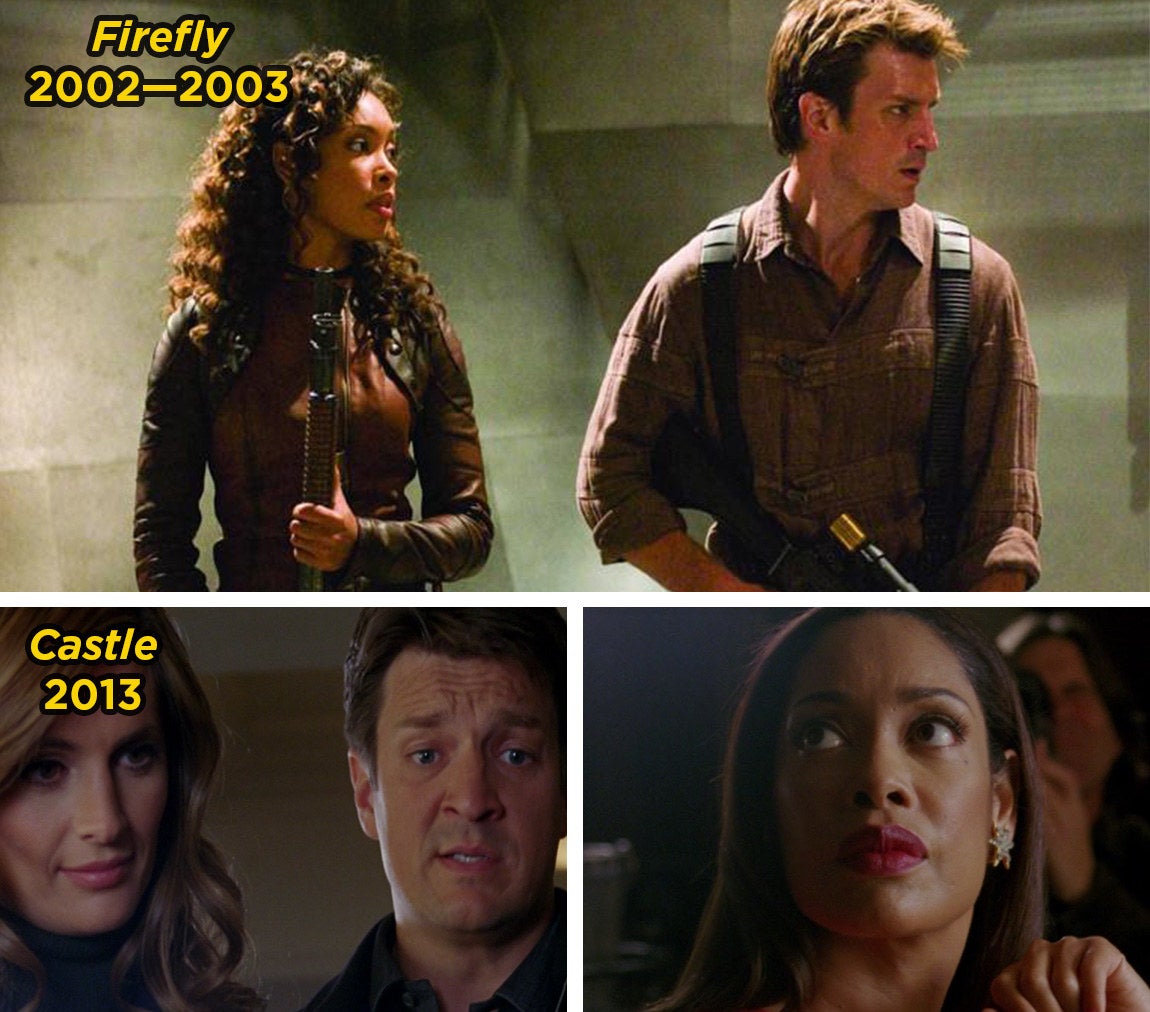 6.
Los coprotagonistas de Beverly Hills, 90210 Jennie Garth y Luke Perry volvieron a verse cuando Perry actuó como estrella invitada en What I Like About You como un chavo al que Val le gustaba en la prepa.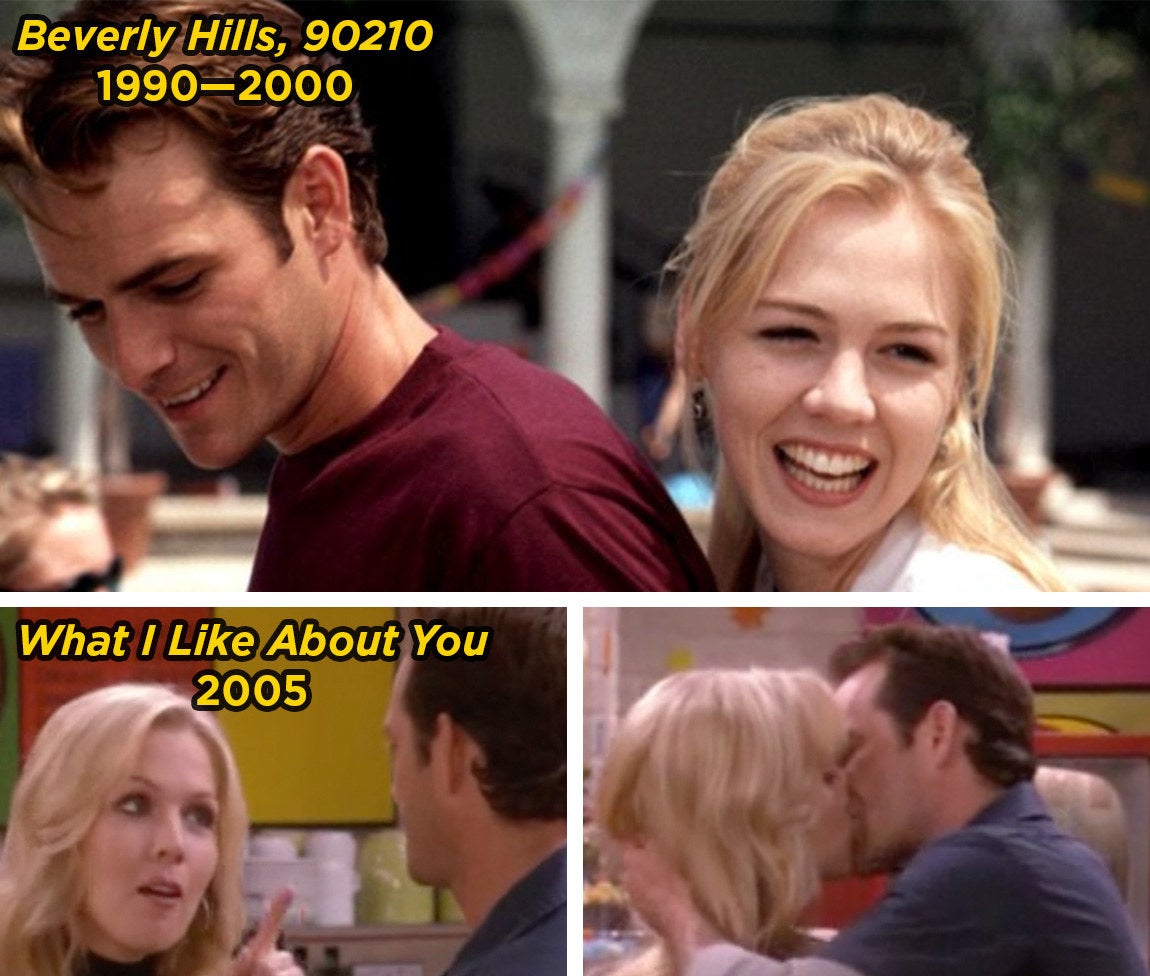 7.
El dúo madre e hija de Parenthood de Lauren Graham y Mae Whitman se reunió en Gilmore Girls: A Year In The Life cuando Whitman interpretó a una chava que Rory entrevista para una historia.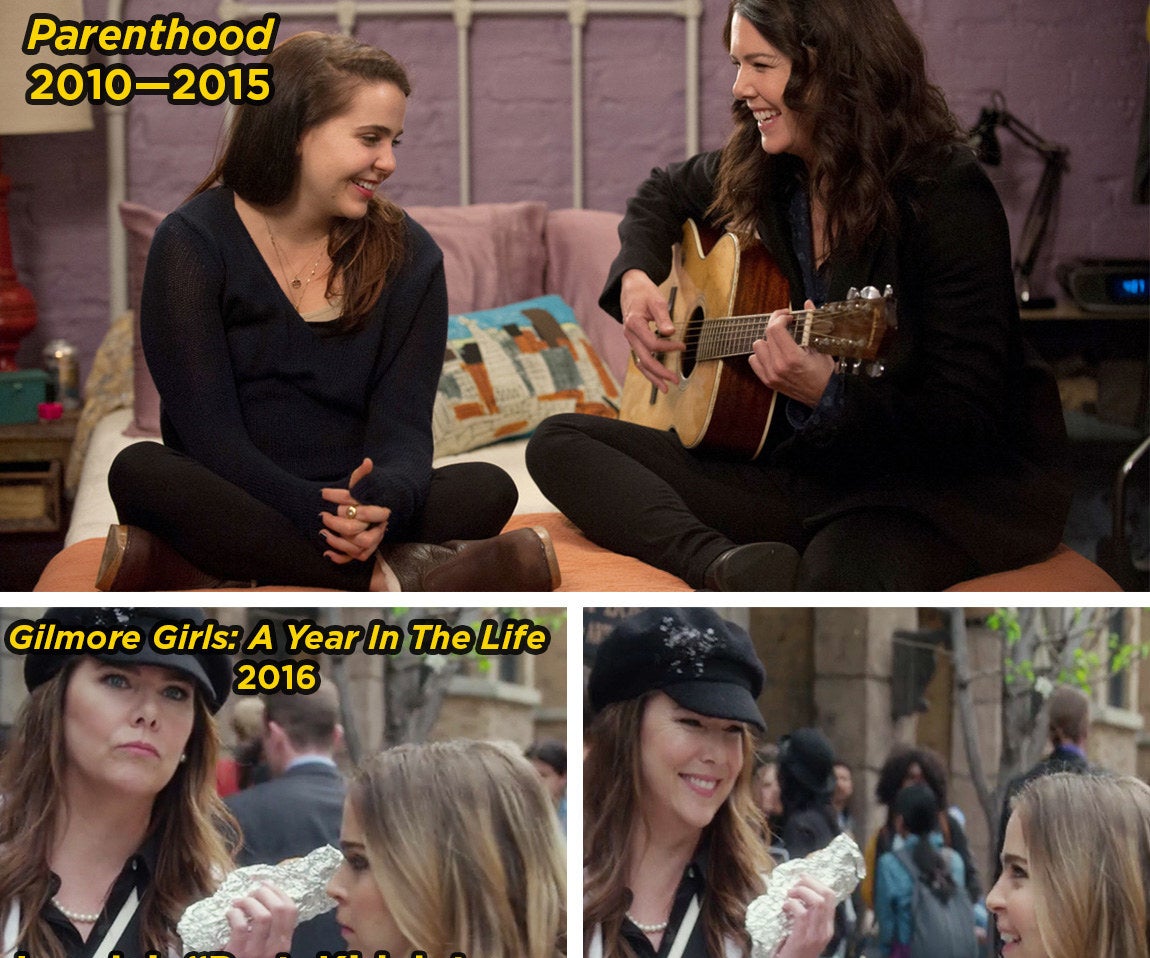 8.
Los protagonistas de Seinfeld (Jerry Seinfeld, Julia Louis-Dreyfus, Michael Richards y Jason Alexander) se reunieron con el creador de la serie, Larry David, en Curb Your Enthusiasm. Actuaron como ellos mismos.
9.
Los coprotagonistas de Glee, Darren Criss, Grant Gustin y Melissa Benoist tuvieron una reunión cuando Criss fue invitado en un capítulo crossover de The Flash y Supergirl interpretando a Music Meister.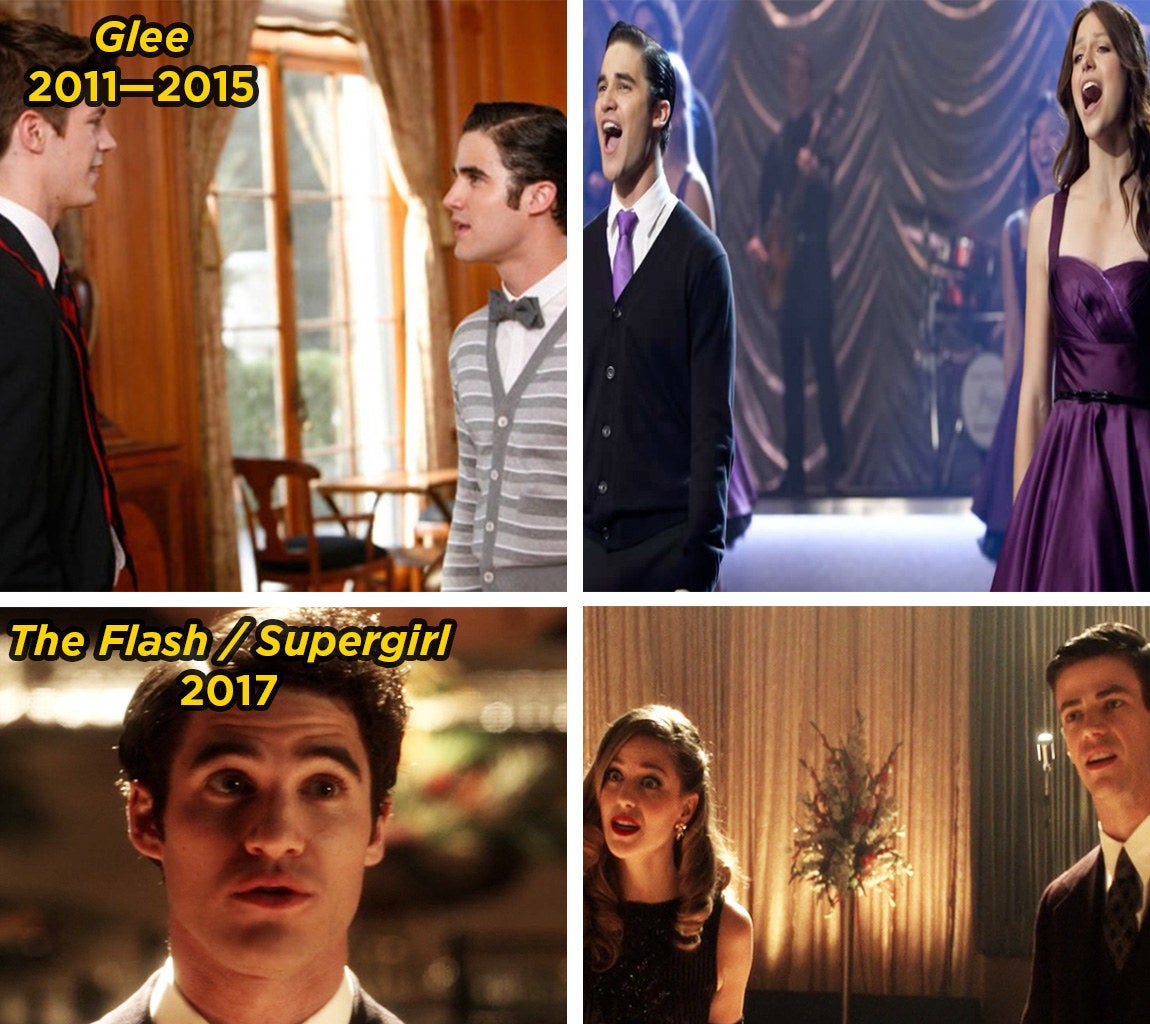 10.
Los protagonistas de Mad Men, January Jones y Jon Hamm se reencontraron en The Last Man on Earth cuando Hamm apareció como Darrell, un intruso al que Melissa le dispara accidentalmente.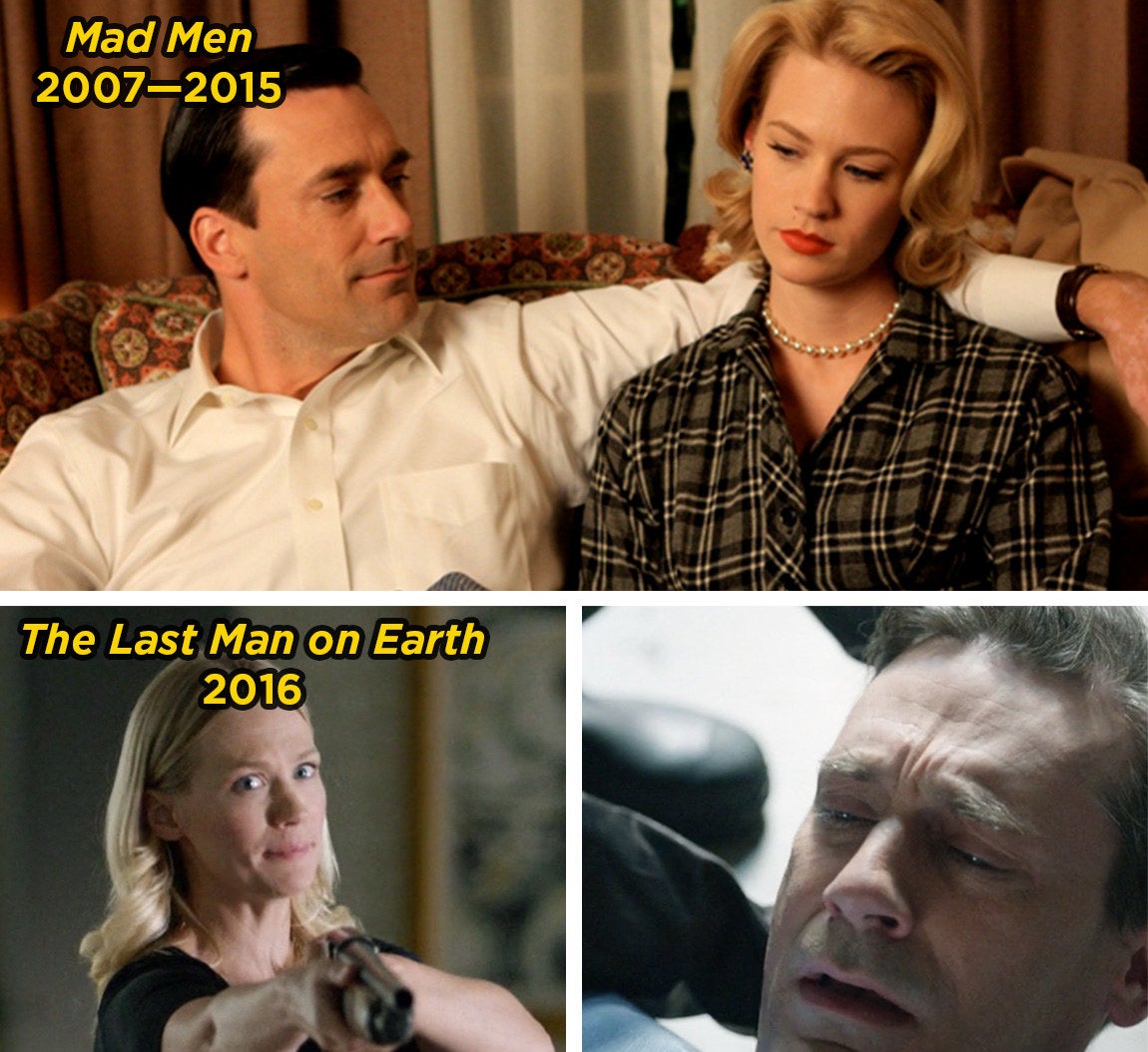 11.
Allison Janney y Bradley Whitford de The West Wing, volvieron a actuar juntos cuando Whitford fue invitado a Mom, como amigo de Adam.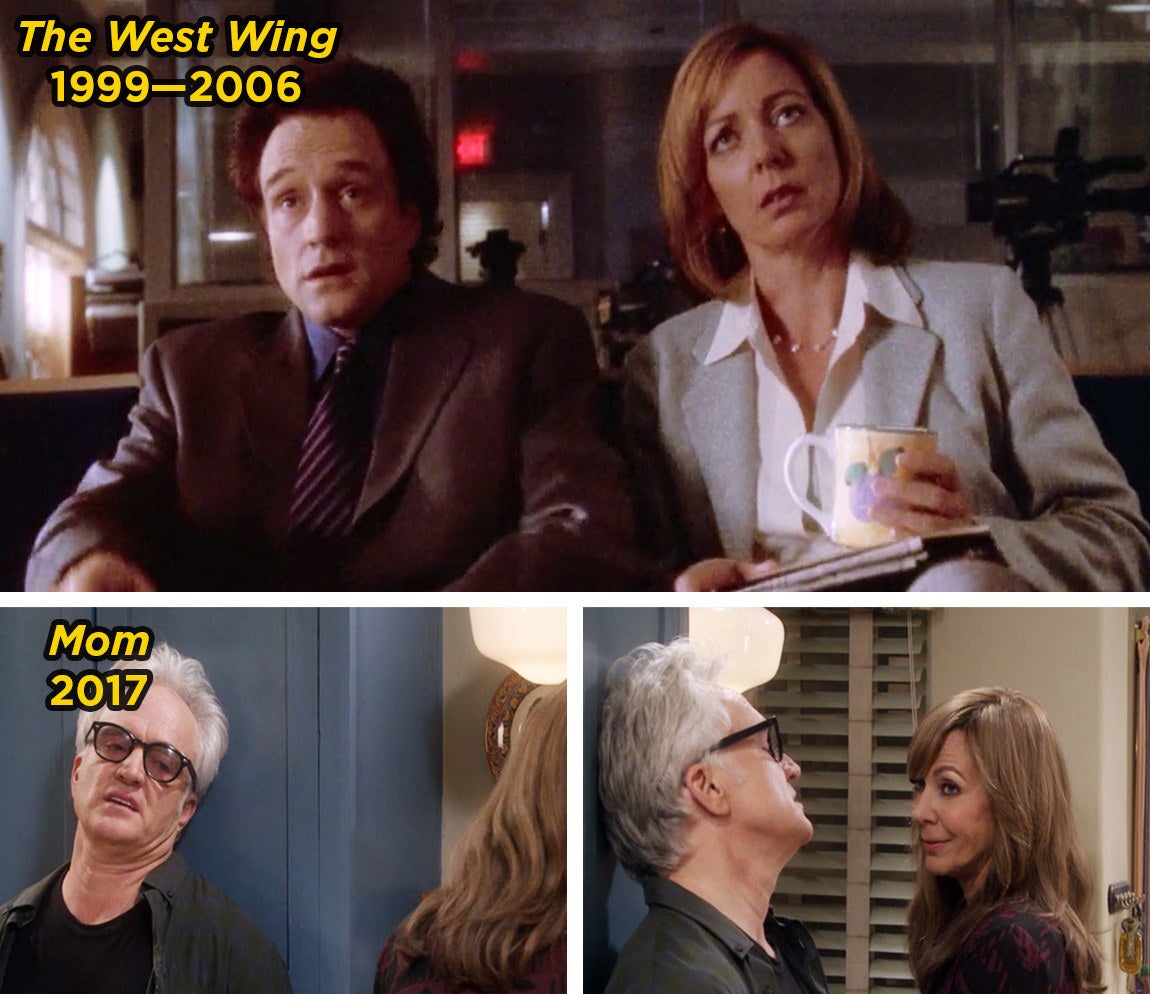 12.
El dúo madre-hija de 8 Simple Rules, Katey Sagal y Kaley Cuoco, se reunió cuando Sagal interpretó a la mamá de Penny en The Big Bang Theory.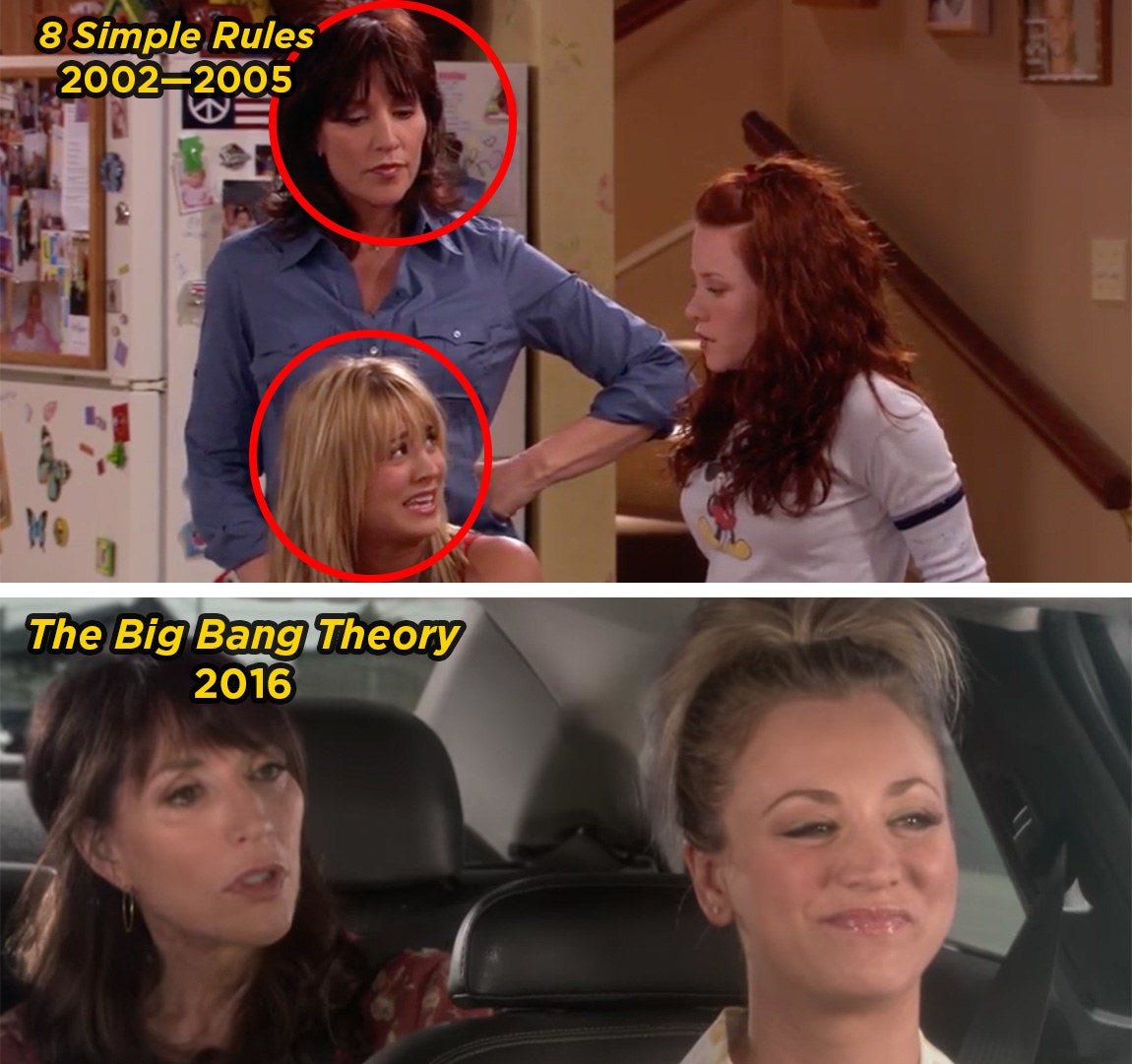 13.
Los protagonistas de Dawson's Creek, Busy Philipps y James Van Der Beek se reunieron en Don't Trust the B---- in Apartment 23 cuando Philipps actuó como ella misma.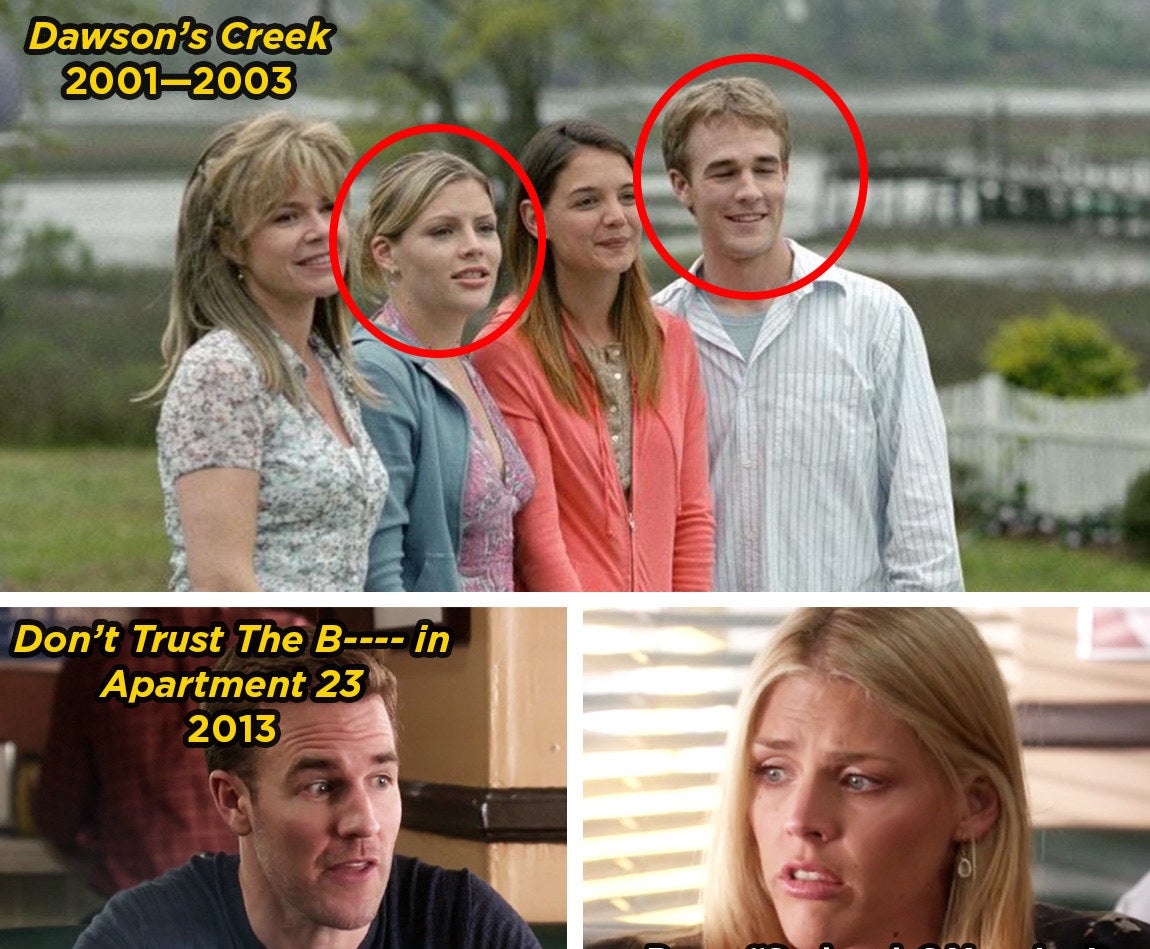 14.
Los coprotagonistas de Glee, Matthew Morrison y Sarah Drew aparecieron juntos cuando Morrison fue invitado en Grey's Anatomy como el abusivo exesposo de Jo Wilson.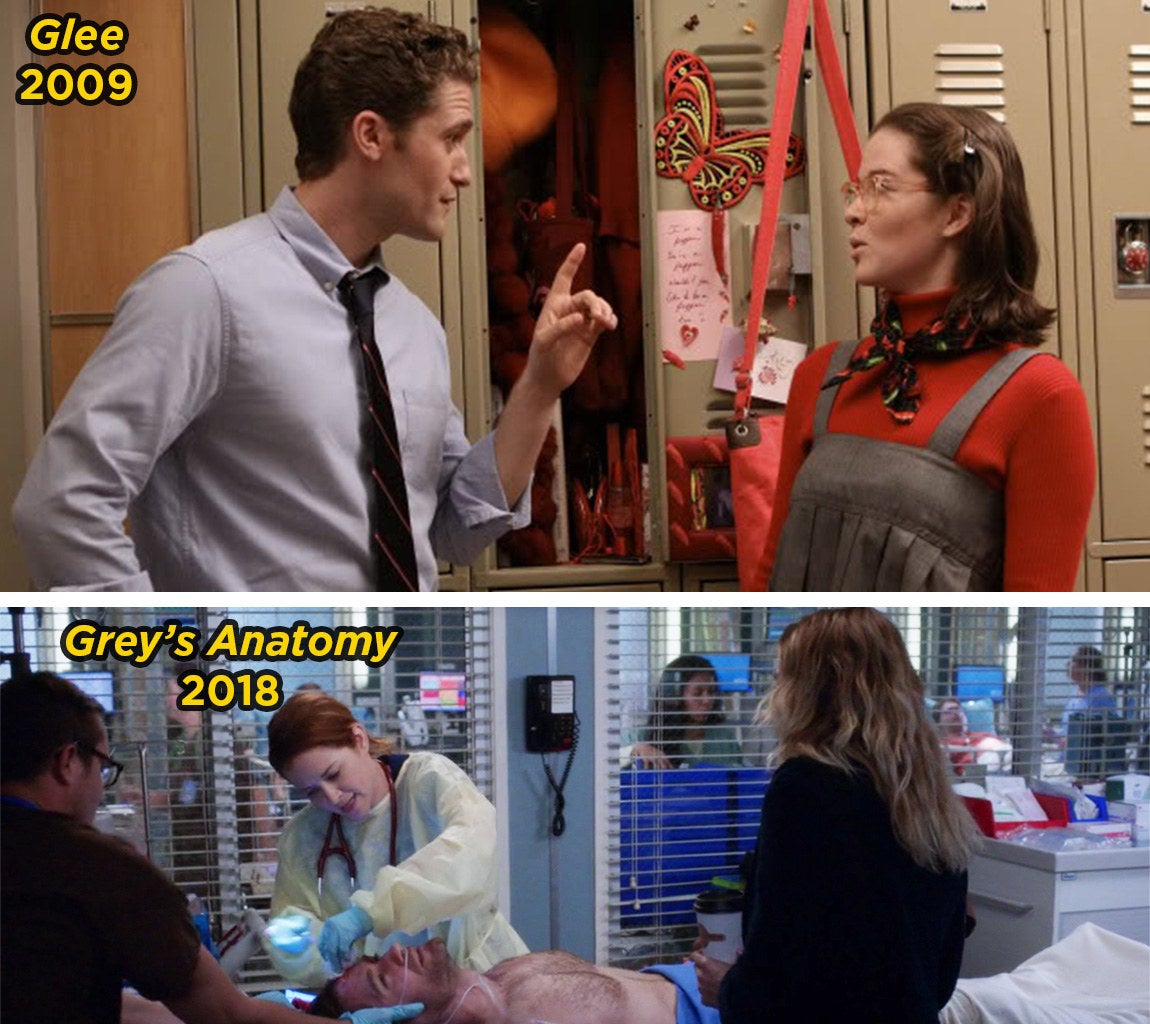 15.
Los coprotagonistas de Hermana, Hermana Tahj Mowry y Jackée Harry se reunieron cuando Harry apareció como juez en varios capítulos de Baby Daddy.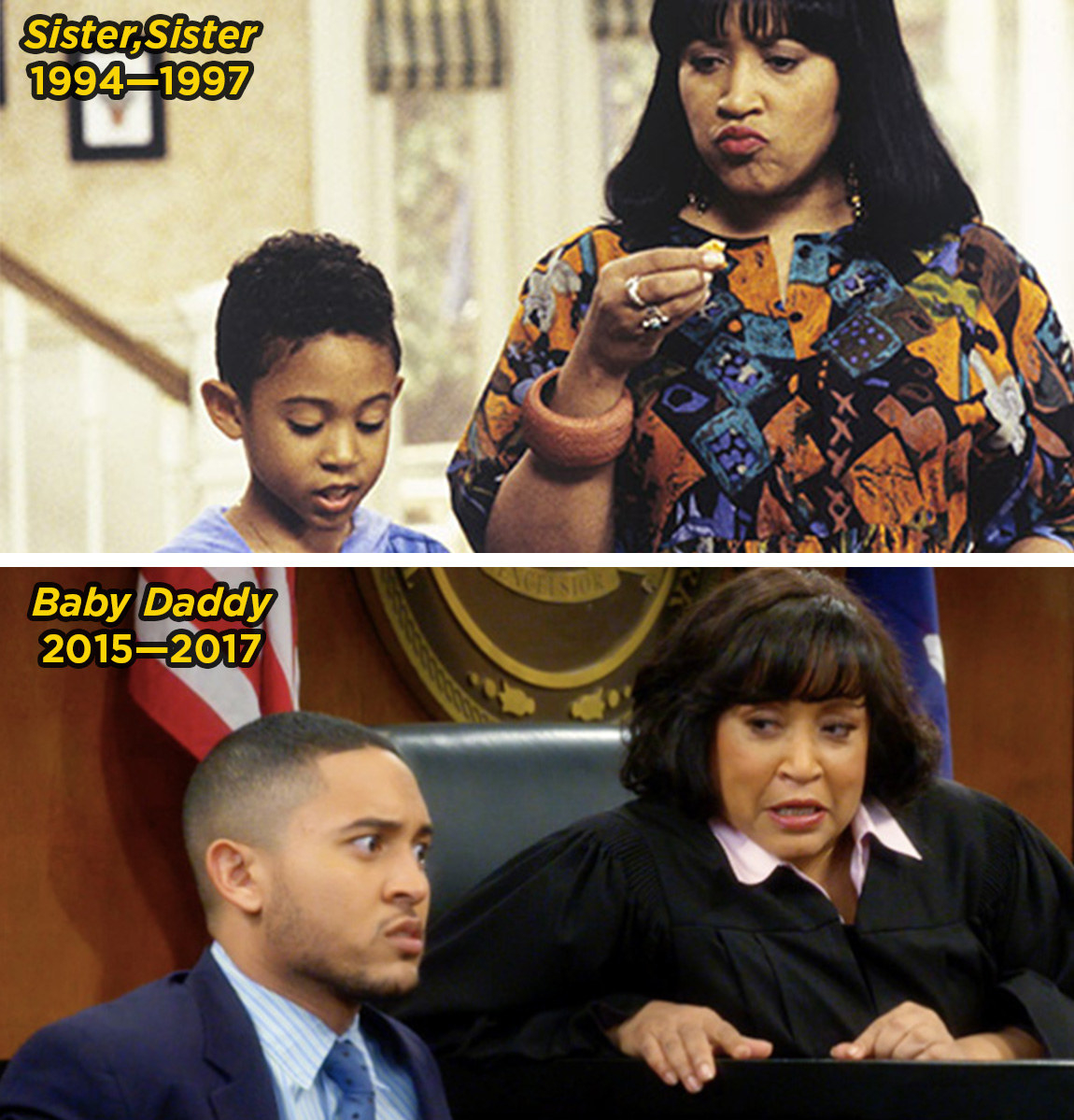 16.
Patricia Heaton y Ray Romano de Everybody Loves Raymond volvieron a actuar juntos en The Middle cuando Romano interpretó a un tipo que interrumpe la noche de bodas de Mike y Frankie.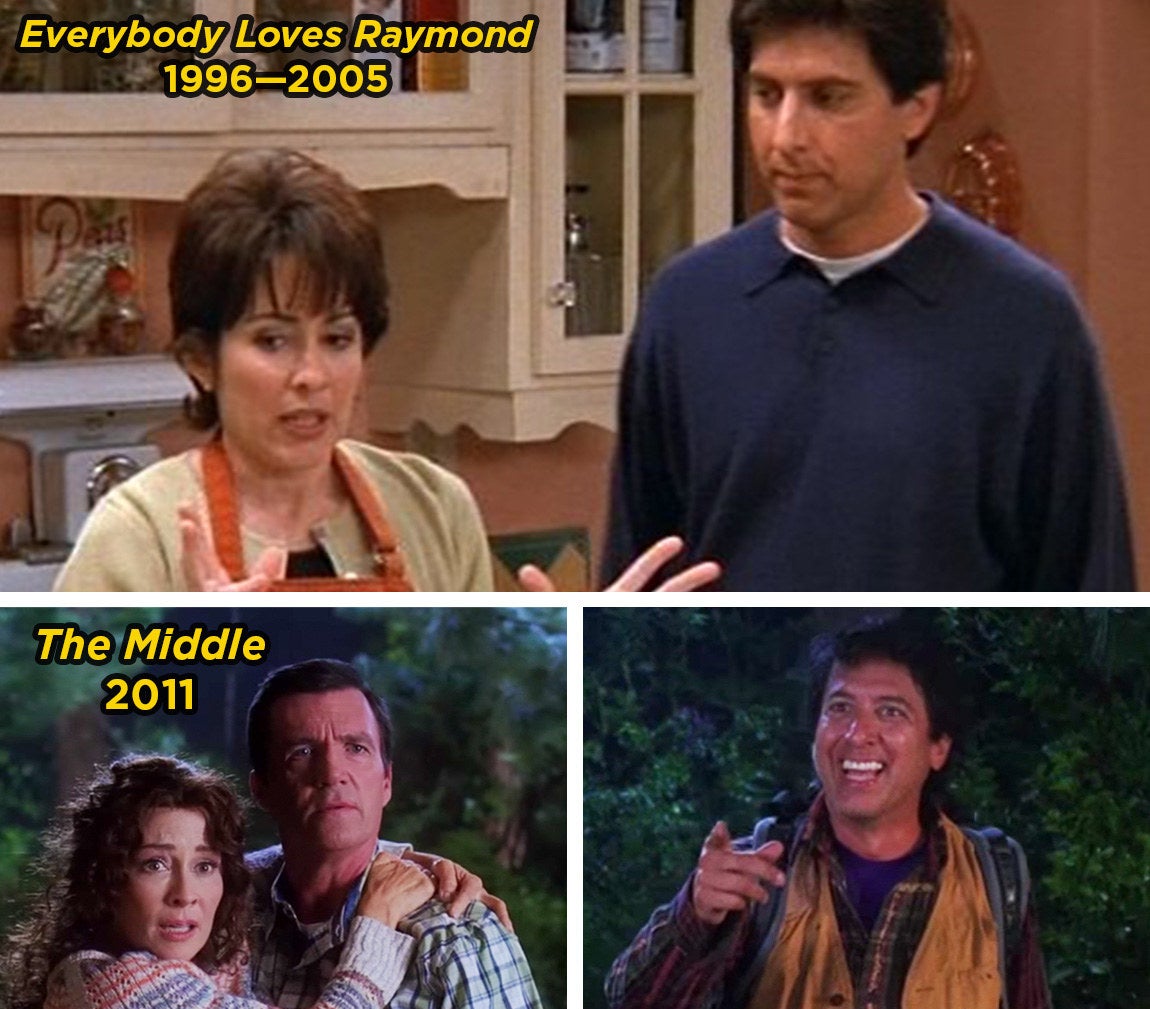 17.
El dúo padre e hija de Everwood, Emily VanCamp y Tom Amandes regresaron juntos a la televisión cuando Amandes apareció en Revenge como el abogado de Emily Thorne.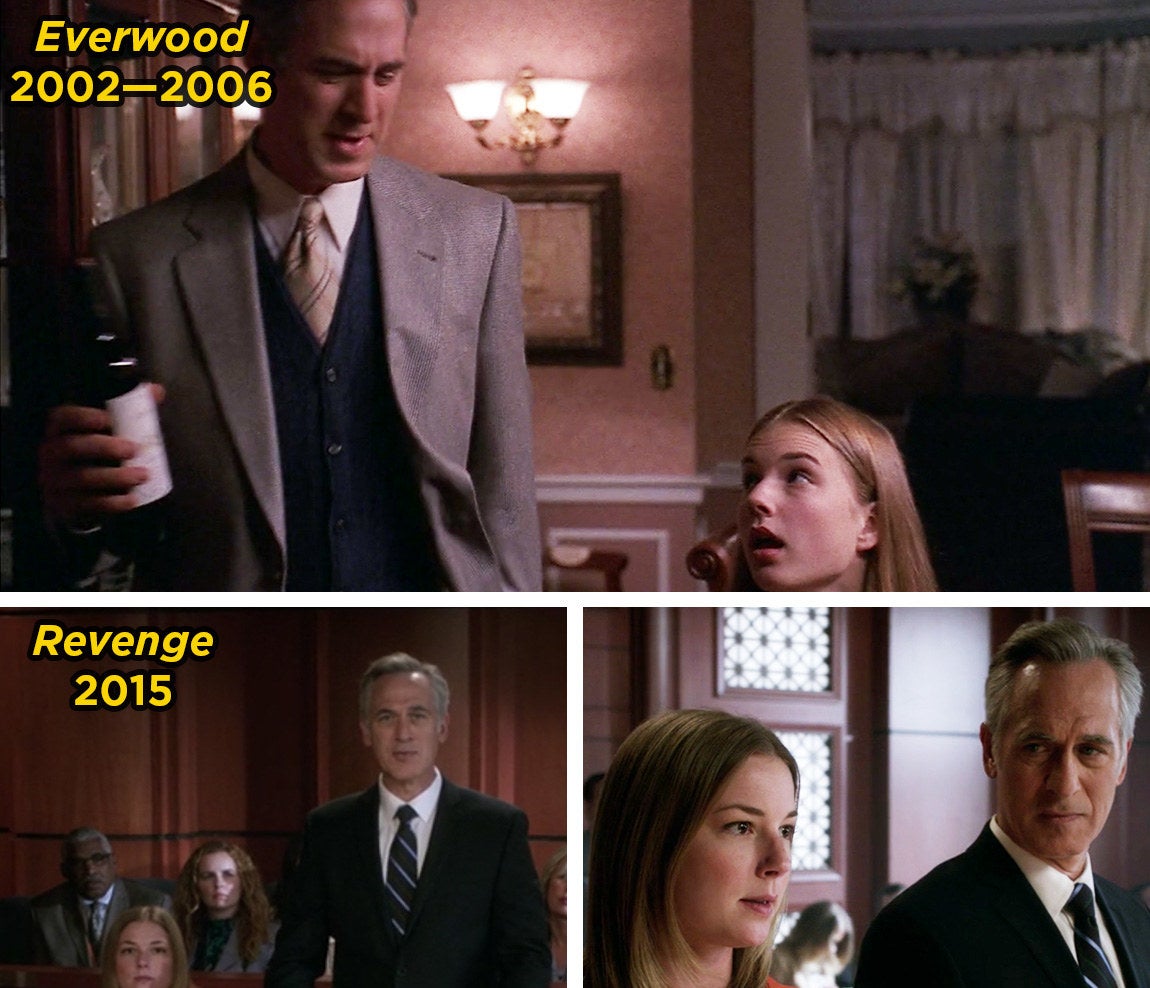 18.
Scott Porter y Matt Lauria de Friday Night Lights se reunieron cuando Porter interpretó al novio de Amber en el final de la serie de Parenthood.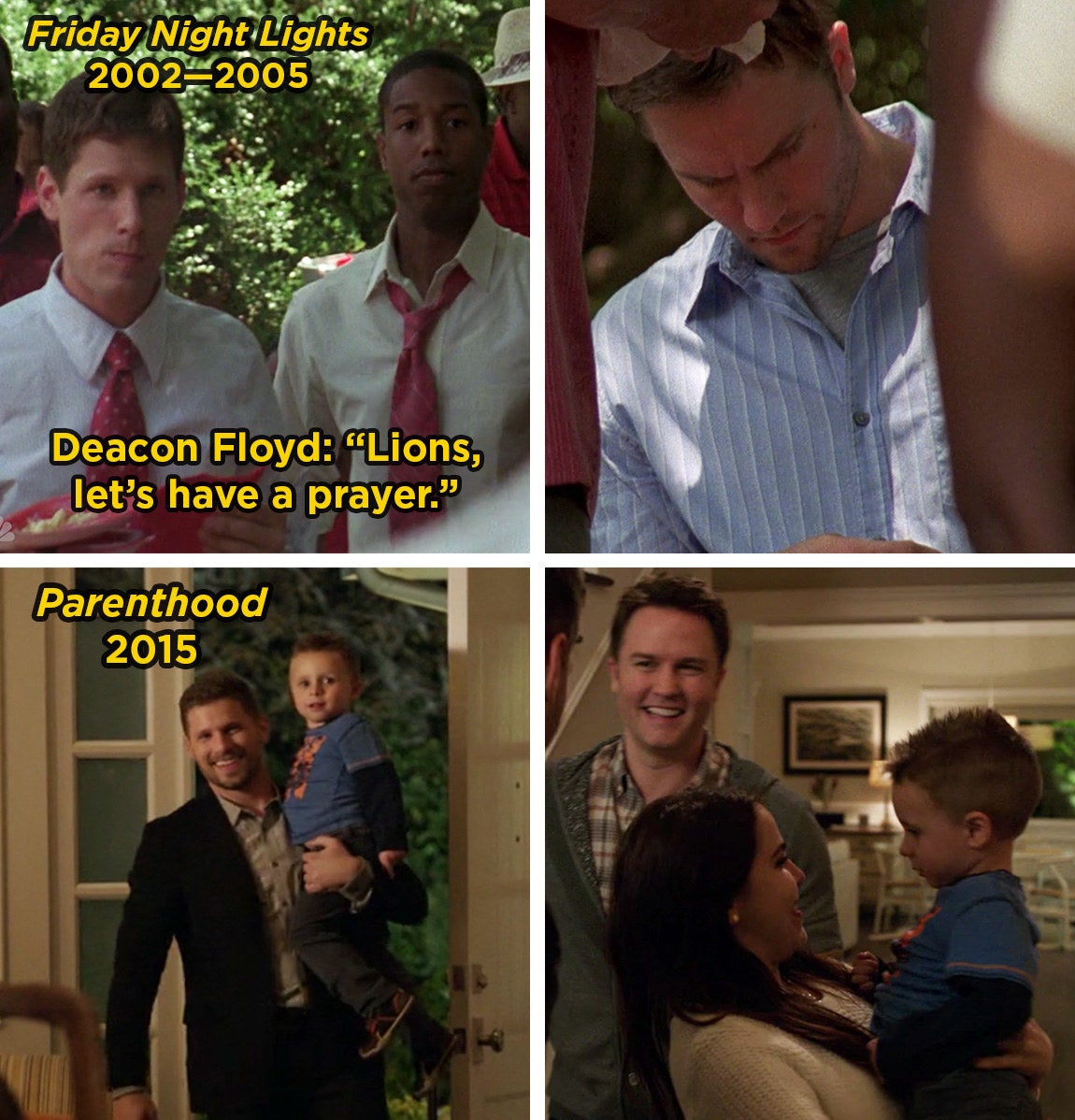 19.
Las coprotagonistas de The Mary Tyler Moore Show Betty White, Mary Tyler Moore, Cloris Leachman, Georgia Engel y Valerie Harper aparecieron en Hot In Cleveland cuando Elka y Mamie se reunieron con su antiguo equipo de boliche.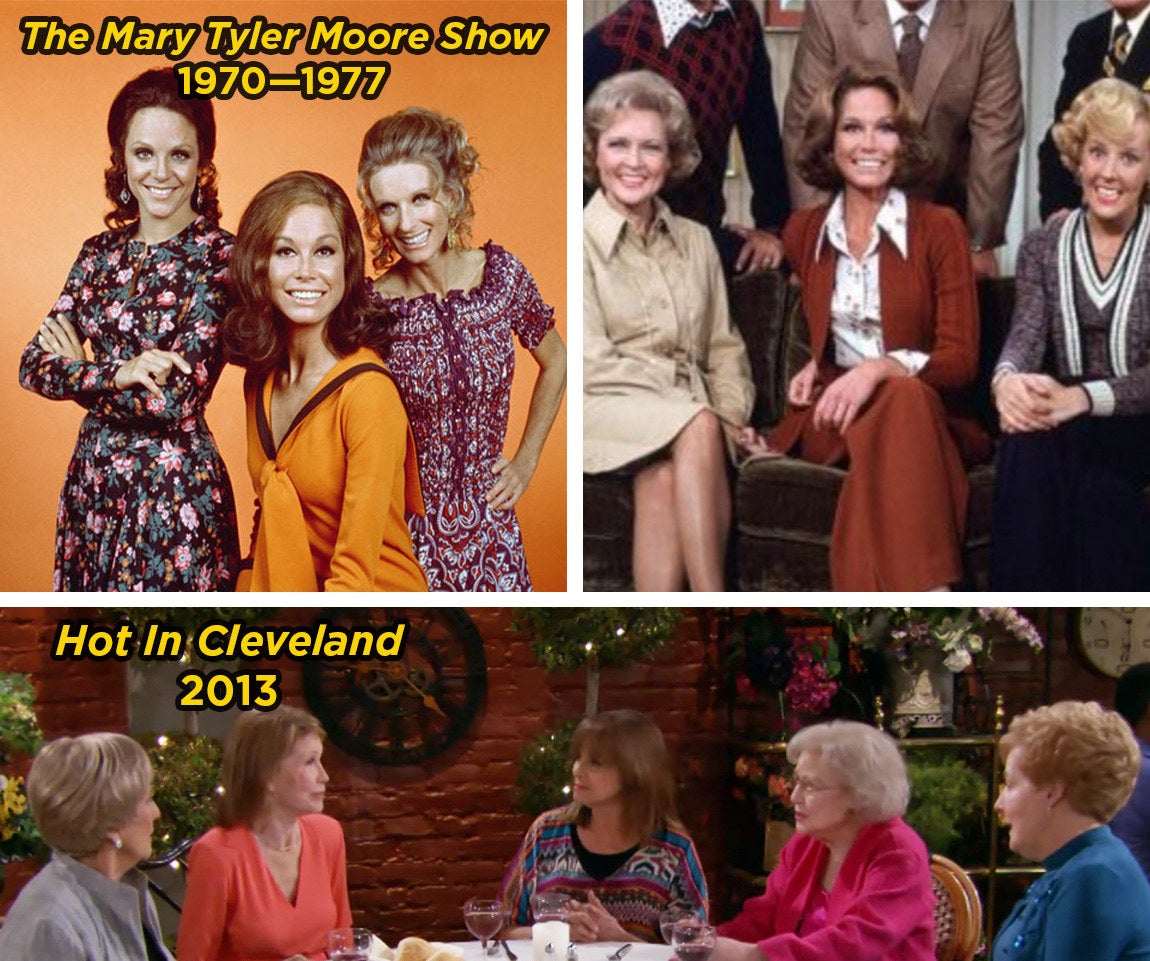 ¿Quiénes son tus coprotagonistas favoritos de la tele que se reunieron en otros programas? ¡Cuéntanoslo en los comentarios!