A pesar de que para los mexicanos el primer destino para viajar es Estados Unidos, para los gringos nuestro país no es el primer lugar al que quieren viajar.
¿Por qué será?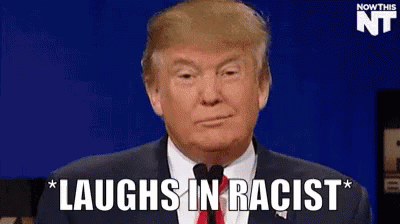 Bueno, pues la agencia Ogilvy hizo una campaña para Aeroméxico tratando de responder esa pregunta.
Viajaron a un pueblito de Texas para preguntarles a sus habitantes si considerarían viajar a México.
Todos los entrevistados dejaron claro que visitar nuestro país no es una opción para ellos.
Y expresaron su aversión a México con mucho énfasis.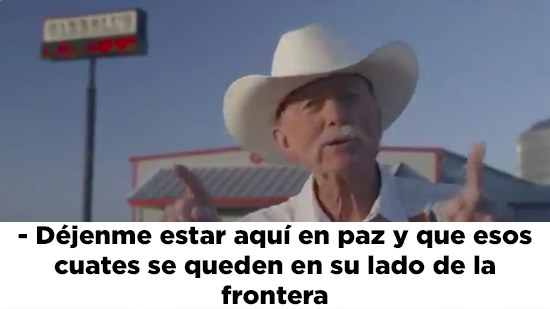 Lo que los encuestados tal vez no sabían es que la inmigración mexicana tiene muuuchos años en Estados Unidos.
Así que les hicieron pruebas de ADN para probar que ellos también son mexicanos y convirtieron esos resultados en descuentos para viajar.
Es decir, a más alto porcentaje de "mexicano", más alto porcentaje de descuento.
Los gringos no se lo podían creer... y, la verdad, es muy gracioso verlos enojados.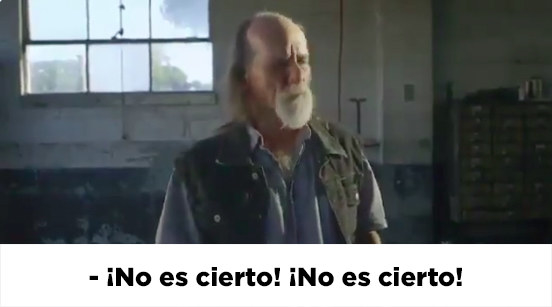 Porque, al parecer, tienen mucho más en común con los mexicanos de lo que quisieran aceptar.
Tal vez ahora se la piensen dos veces antes de decir que los mexicanos deberían estar del otro lado de la frontera. ;)
Aquí puedes ver el video de la campaña completo:
Looks like there are no comments yet.
Be the first to comment!