Algunas cuentas de Twitter están difundiendo que habrá una réplica del sismo ocurrido en la madrugada de este viernes y que sucederá a las 17:00 horas.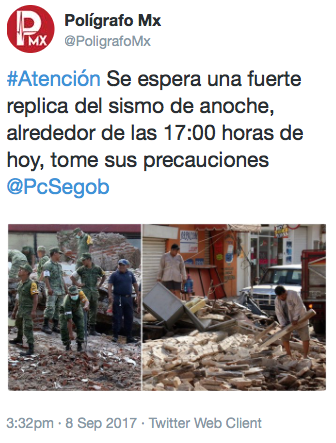 Hay sitios como Planeta Vivo aseguran conocer de qué magnitud será la réplica.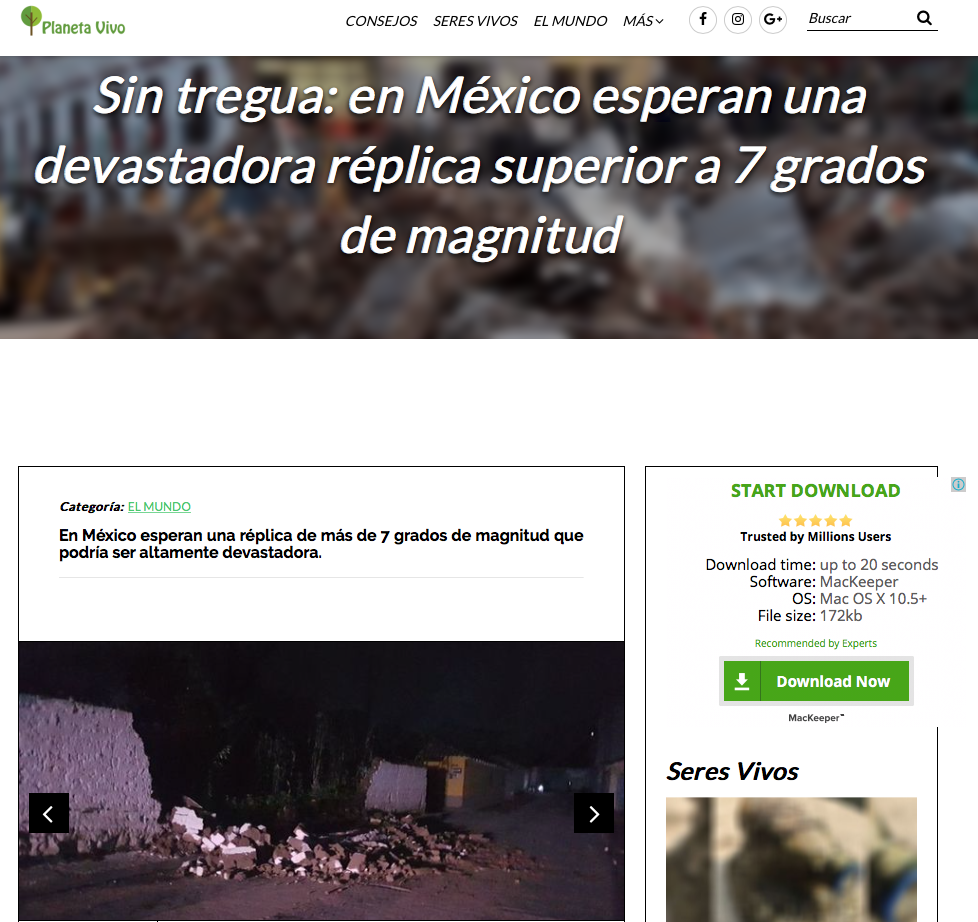 Este versión también está siendo difundida por WhatsApp.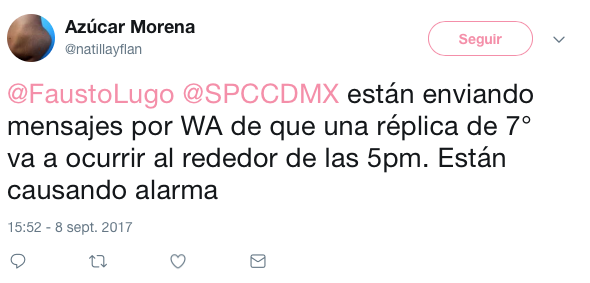 Y la gente está cuestionando la veracidad de esto.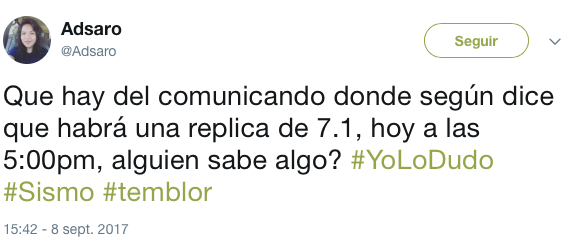 E incluso están alertando a otras personas.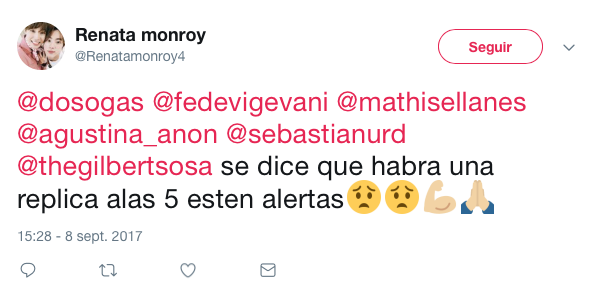 Pero esta versión es falsa, pues el Servicio Sismológico Nacional aseguró que ni los temblores ni sus réplicas se pueden predecir con exactitud.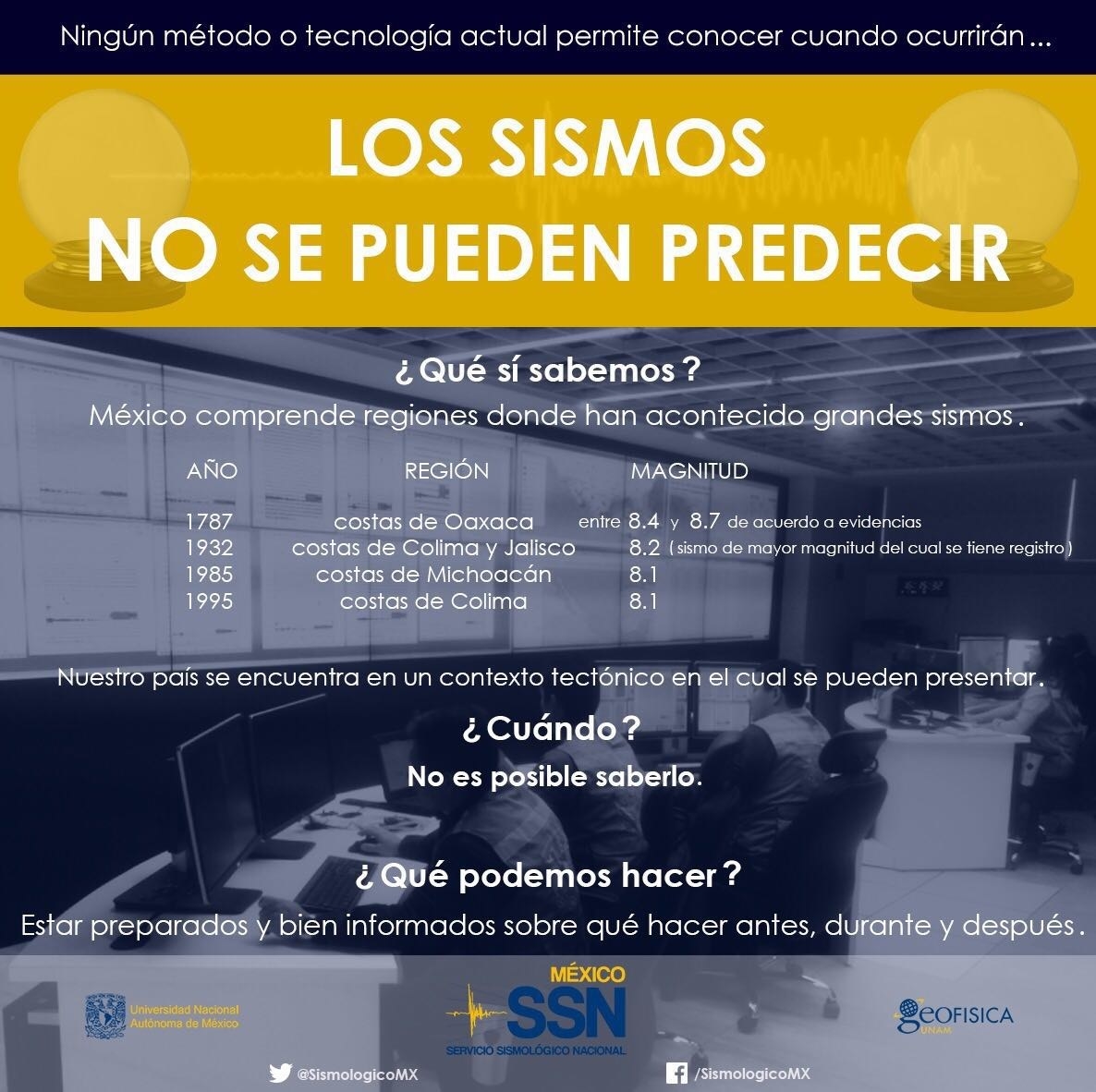 "Actualmente no hay tecnología o método que permita saber cuando ocurrirá un sismo, incluso no es posible saber exactamente cuando ocurrirán las réplicas y de que magnitud serán, aunque siempre son de magnitud menor al sismo principal", aseguró.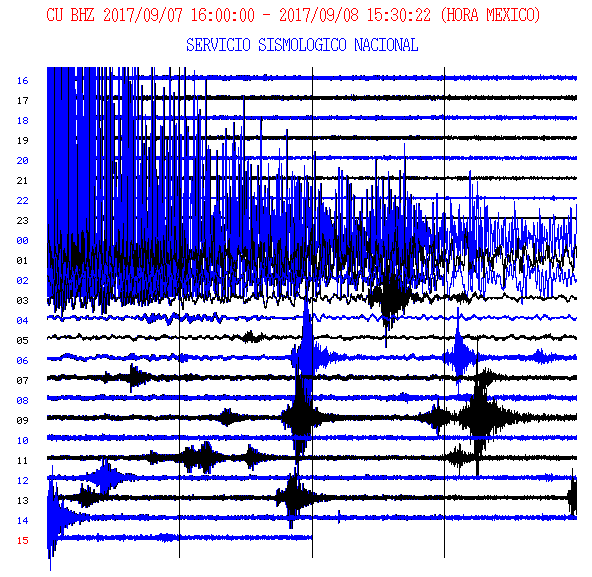 Aunque hay quienes aseguran que tienen el poder de predecirlos 😒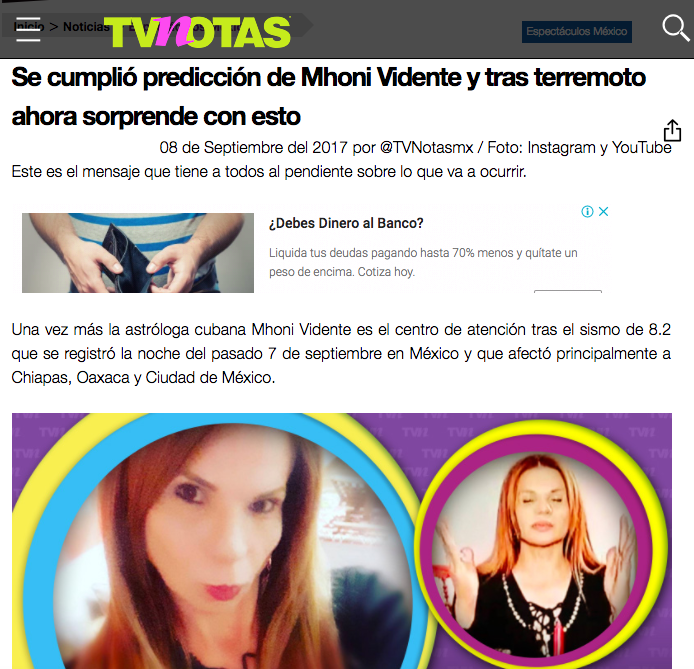 Looks like there are no comments yet.
Be the first to comment!