Harry Styles lanzó su álbum debut en mayo, y está en su primera gira mundial como solista...
La gente ya ha estando hablando sobre algunas de las cosas geniales que Harry ha hecho durante su gira...
Como apoyar orgullosamente a la comunidad LGBT, de distintas formas.
El domingo, en su show de Londres, Harry volvió a demostrarnos su grandeza, cuando se detuvo a mitad del concierto para ayudar a una fan que estaba sufriendo un ataque de pánico.
Se puede ver que la fan, identificada por Uproxx como Annie, recibió ayuda por parte de la seguridad, mientras Harry le pide a la multitud "darle un poco de espacio".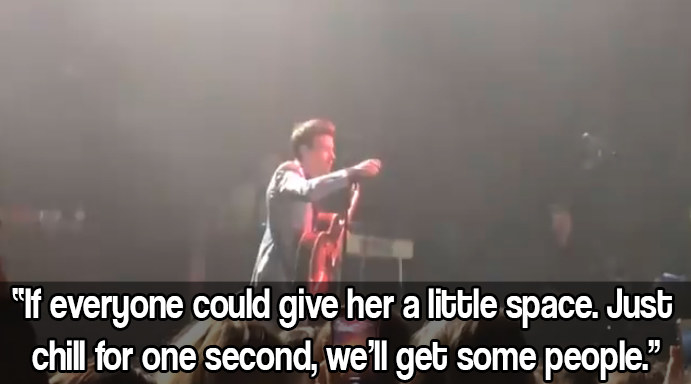 Annie, cuya cuenta de Twitter ahora es privada, habló sobre su delicada situación en una cadena de tuits.
"Harry Styles detuvo su concierto por completo porque me estaban aplastando, y luego vio mientras me tiraban por encima de la barrera. Fue uno de los peores ataques de pánico que he tenido, y hasta los médicos estaban horrorizados por el estado en el que me encontraba. Me siento horrible, pero estoy muy agradecida con Harry por tener un corazón tan puro y detener el concierto para hacer que la seguridad me ayude. También muuuy agradecida con las chicas a mi alrededor que se dieron cuenta de lo que estaba sucediendo y gritaron para llamar a la seguridad".
En declaraciones a BuzzFeed, Annie agradeció a los servicios de seguridad y médicos del lugar, que "hicieron un trabajo excelente" cuando la sacaron de la multitud y la cuidaron tras bambalinas.
También agregó que le gustaría agradecer personalmente a Harry. "Fue una de las experiencias más aterradoras. Aún me cuesta creer lo que hizo por mí y estoy muy agradecida con él".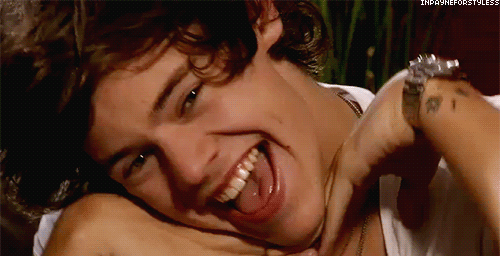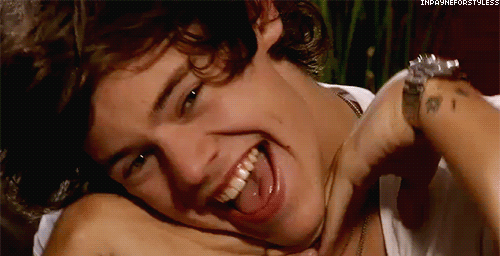 Harry Styles: un ángel puro de nuestra época. 💗
Este post fue traducido del inglés.
Looks like there are no comments yet.
Be the first to comment!