Curtis Wiklund is a wedding photographer who, over the past few years, has taken to drawing memorable moments of his life with his wife, Jordin, and their children, Casen and Hayden.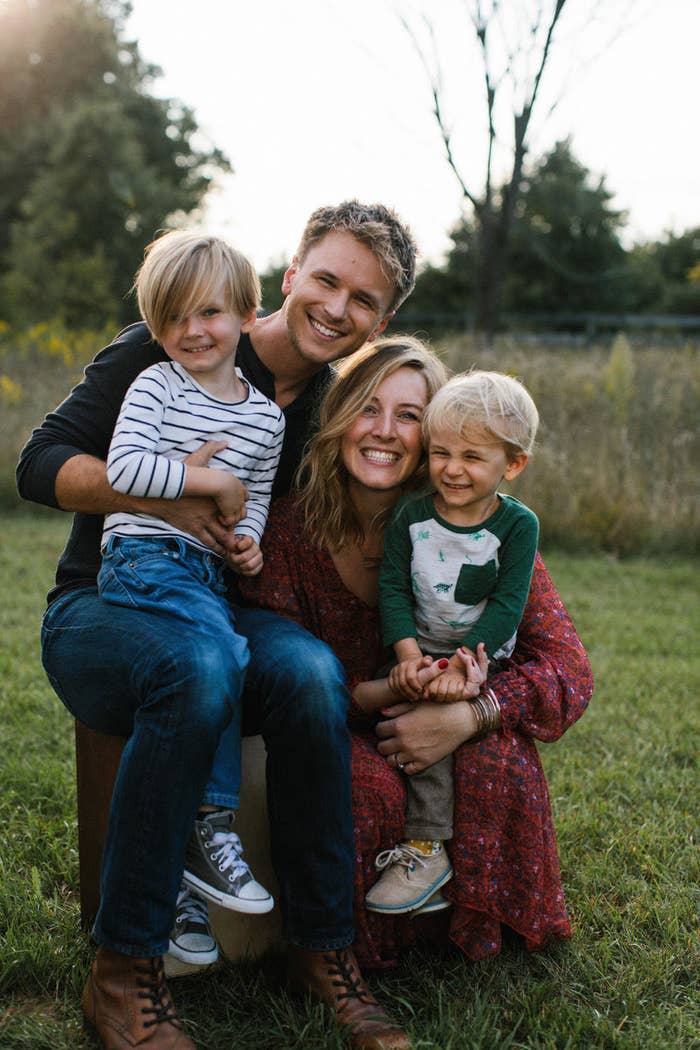 All of his sketches are lovely and poignant, but some, like this one that shows the family of four reading a book together in bed, are especially sweet.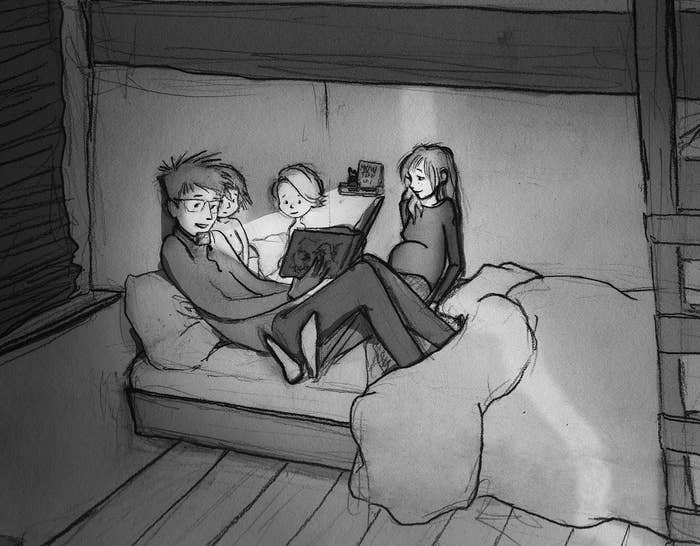 Wiklund said he draws whatever moves him in the moment. Sometimes, it's the different phases of how he and his wife sleep in their bed.
Other times, it's their son asking for a little ~assistance~ in the bathroom.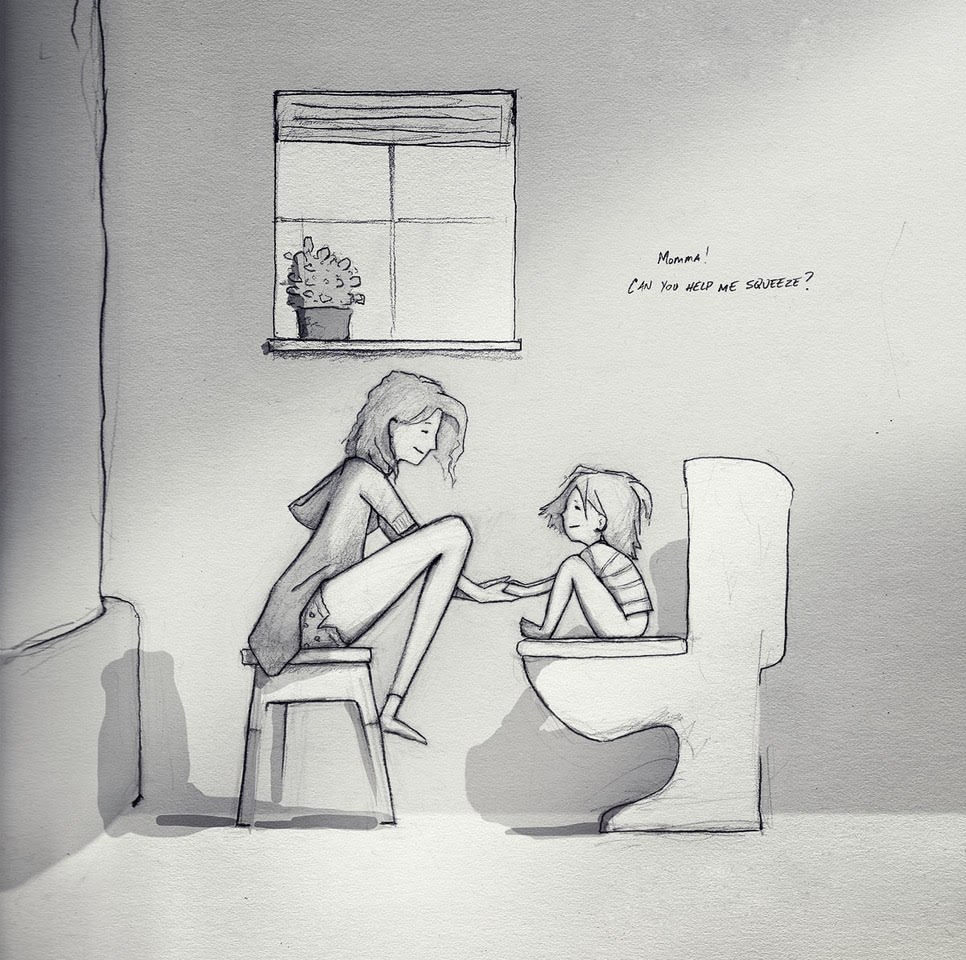 Wiklund's been drawing what he calls his "Us" sketches since 2011, but in 2016 they took on a heavier meaning when he and his wife suffered a miscarriage.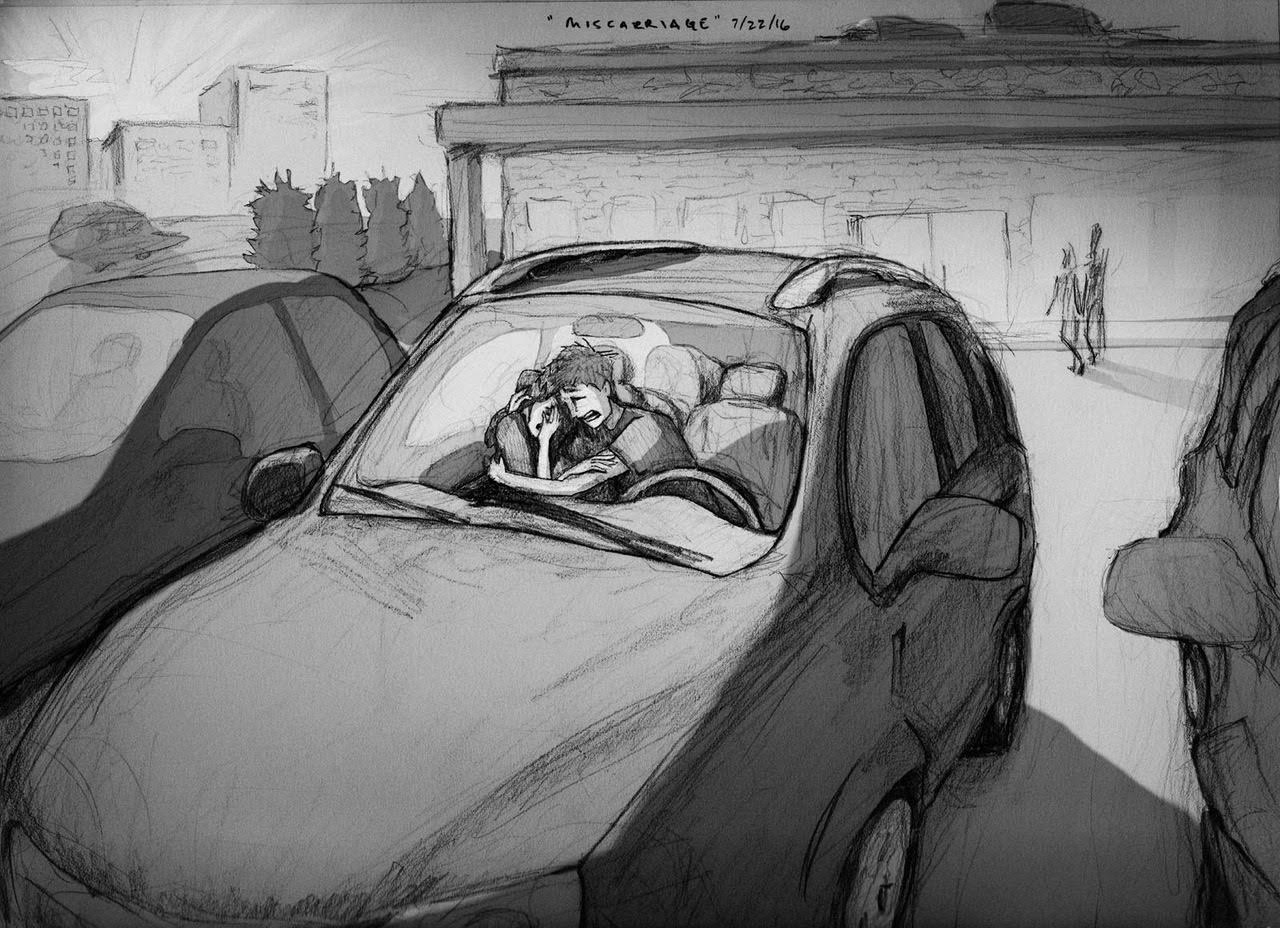 "That moment started something new; I could process through art," he added. "In that moment, the drawing felt more real than what I was able to demonstrate in real life. I was just sad."
Wiklund also expressed their attempts at moving on and getting closure from the experience through drawing.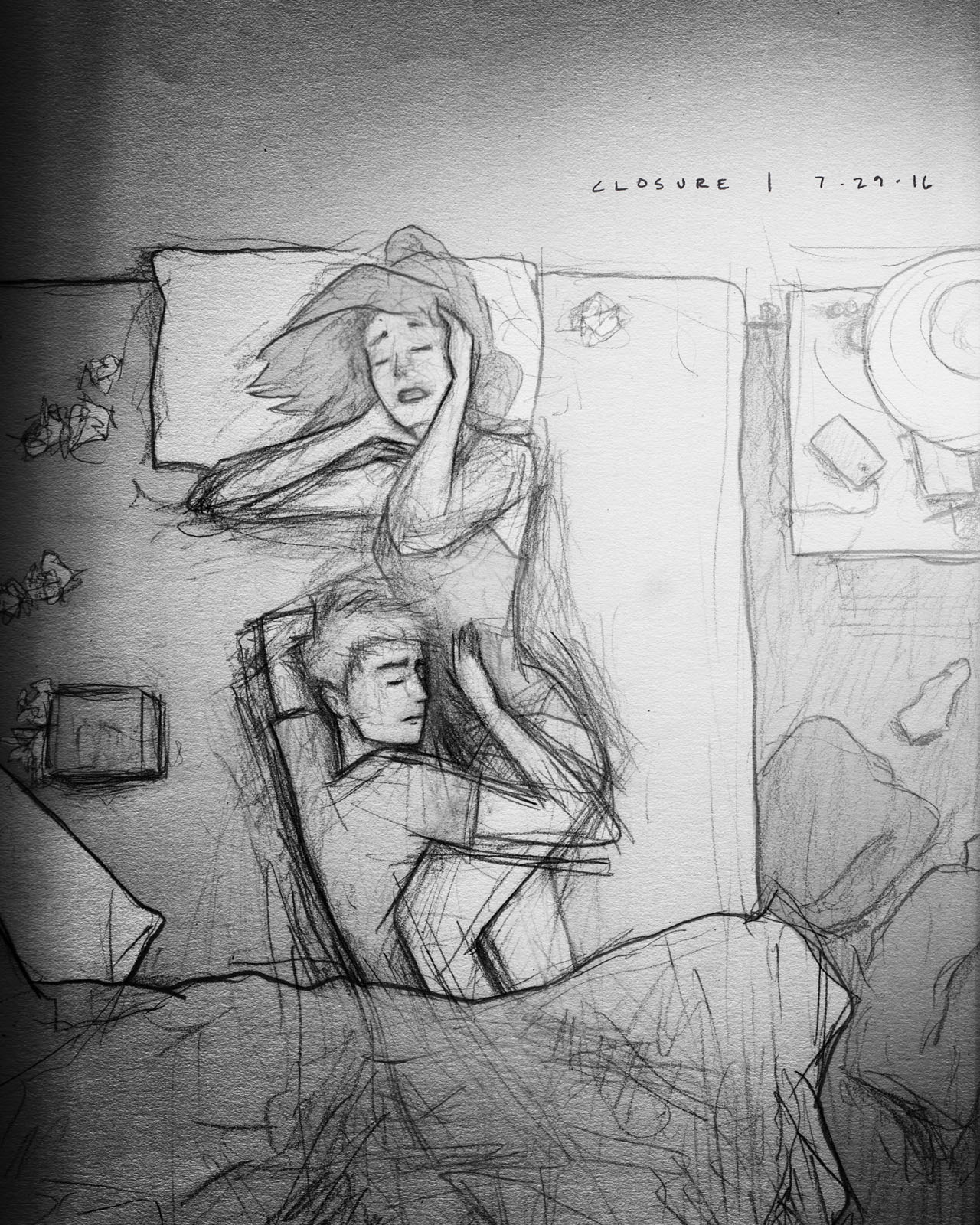 But as in life, Wiklund's drawings also express happier times — this one shows the moment he and Jordin discovered that she was pregnant again.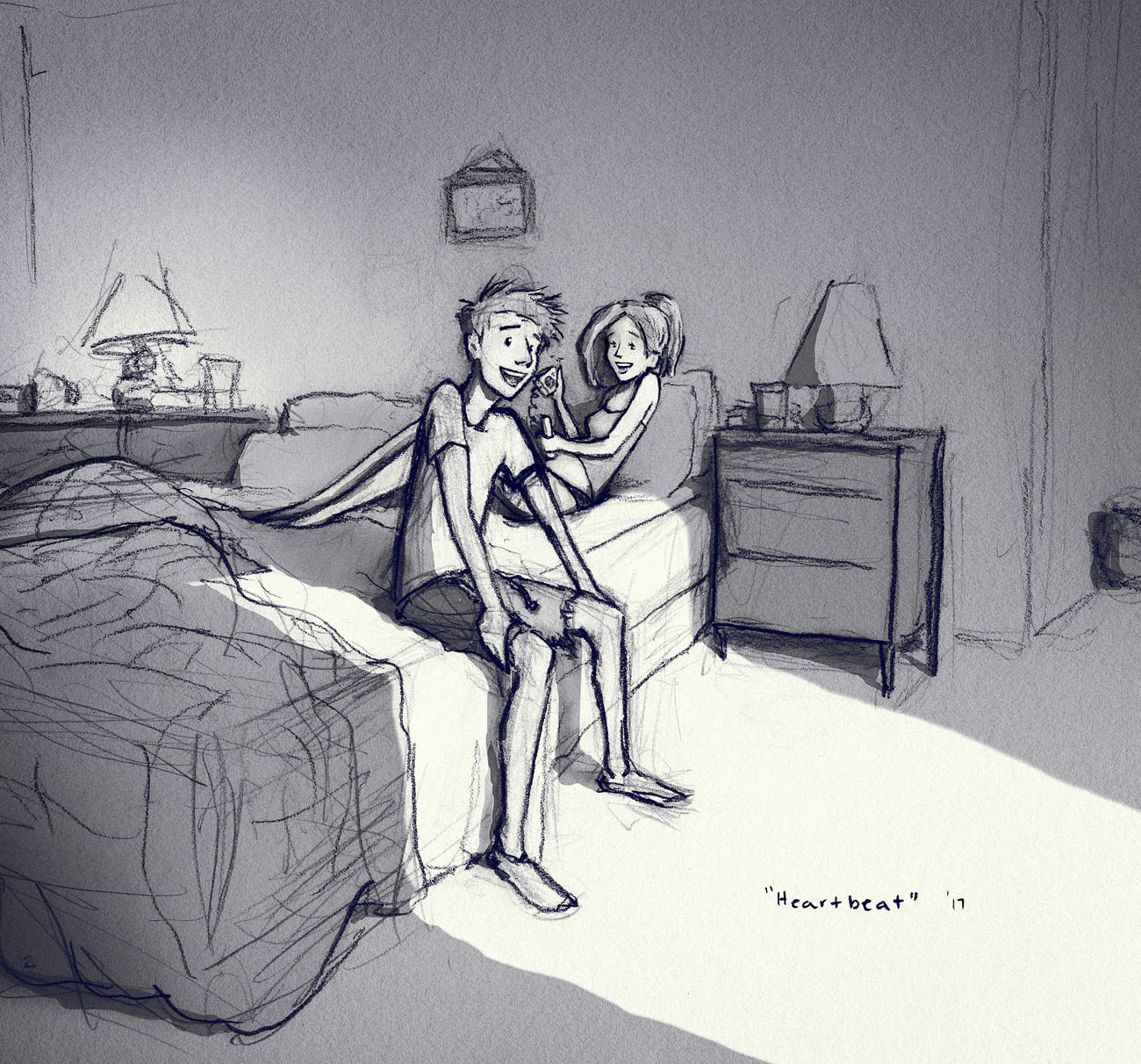 The book, along with his drawings, "makes me feel less alone, and if I can do that for someone else, then I'm very glad to have shared them" Wiklund said.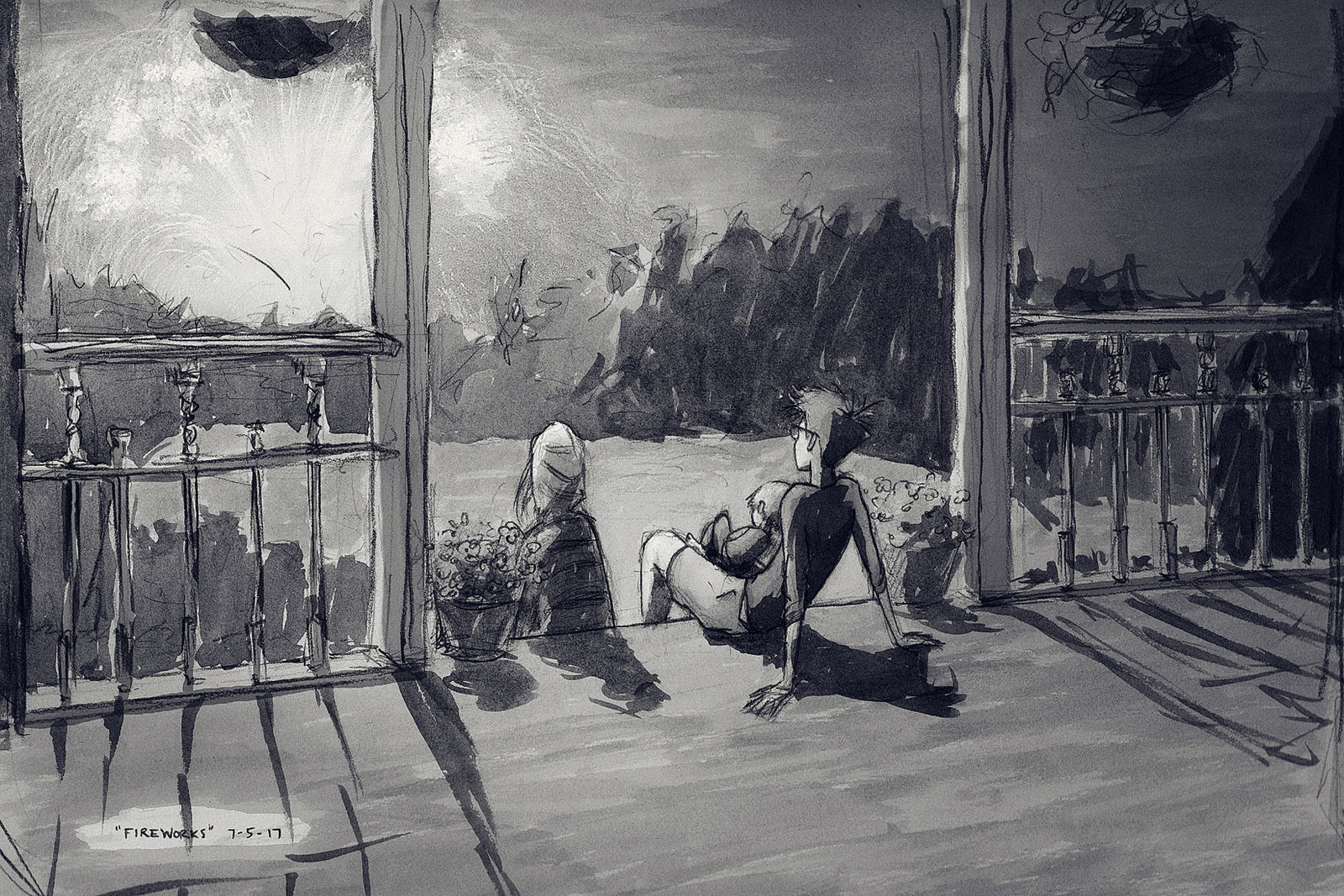 "Some people have said the drawings have actually increased their own love for their spouse or kids," Wiklund said. "This wrecks me, that something so beautiful could happen as a result of me sharing the things I care about."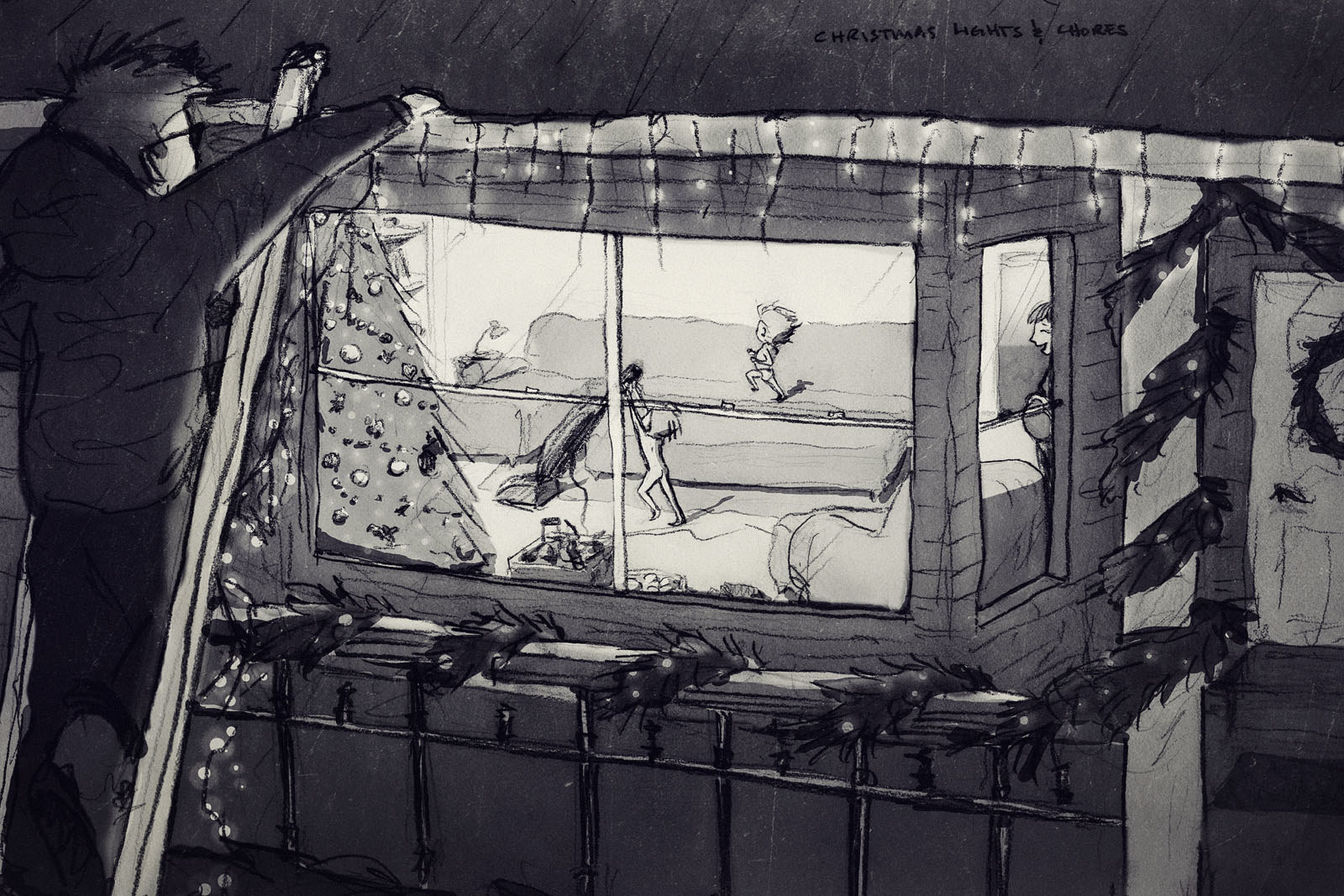 After all, how could 100% accurate drawings like this not resonate with people?
ウィクランドさんは心のアンテナが反応したことなら、何でもイラストに描くという。例えば、夫婦の寝る体勢がそのときどきによって異なることを描くことも。
ジョーディンさんが息子のトイレを手伝う微笑ましい姿を描くことも。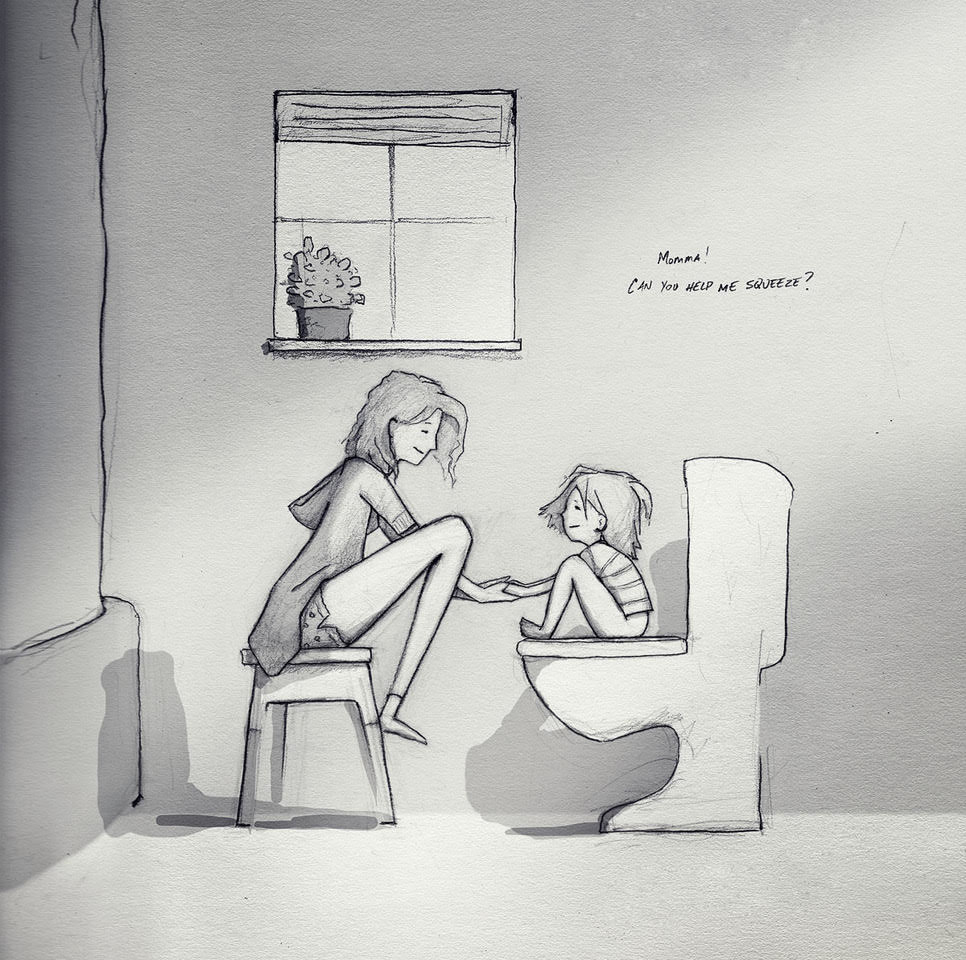 ウィクランドさんは、2011年から『Us(僕たち)』というタイトルのイラストを描き始めた。しかし2016年に、これまでの穏やかな作風が一転。2人は流産を経験したのだ。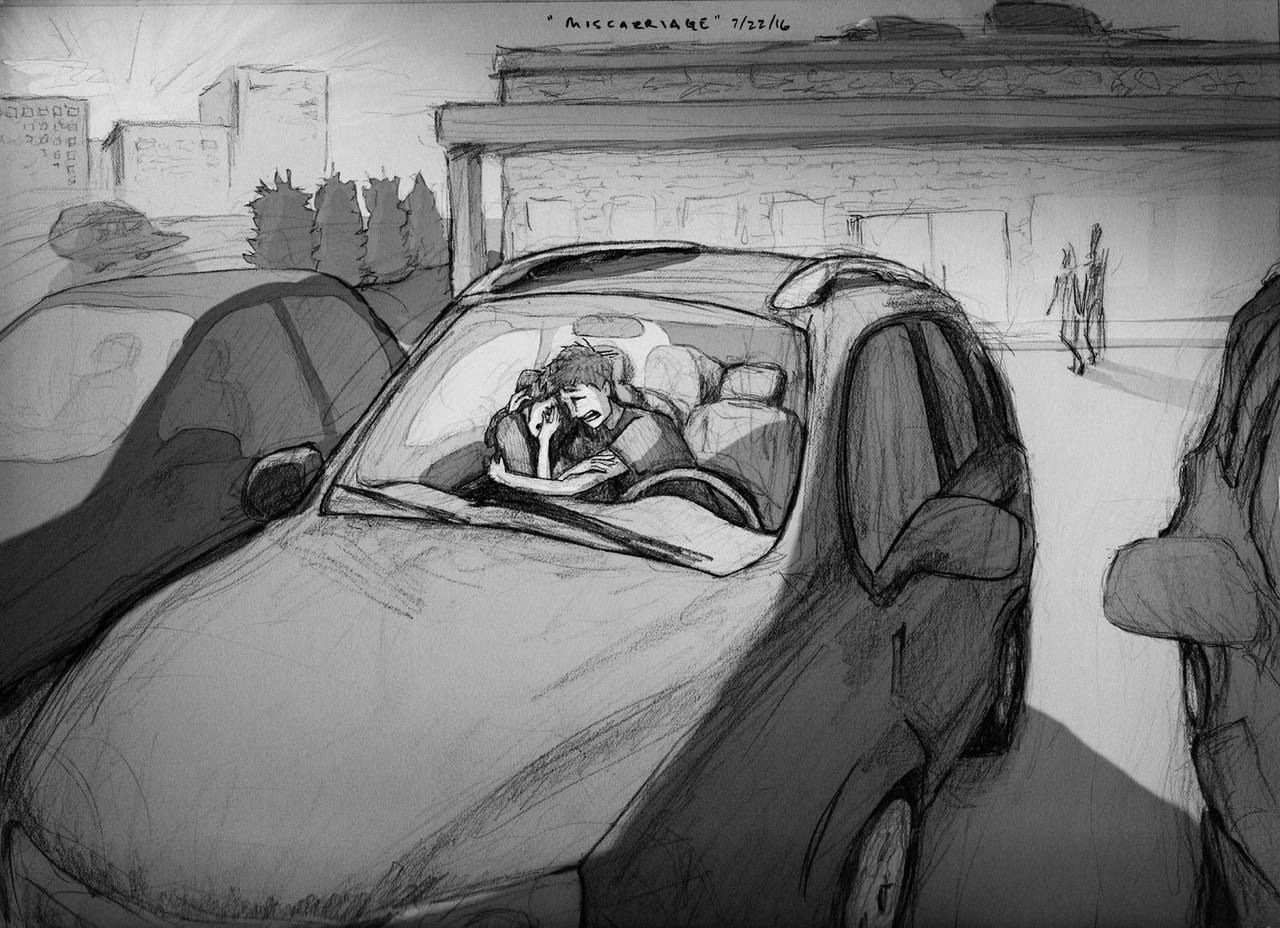 「この経験をきっかけに、僕はアートを介して物事の本質を理解するようになりました」と語るウィクランドさん。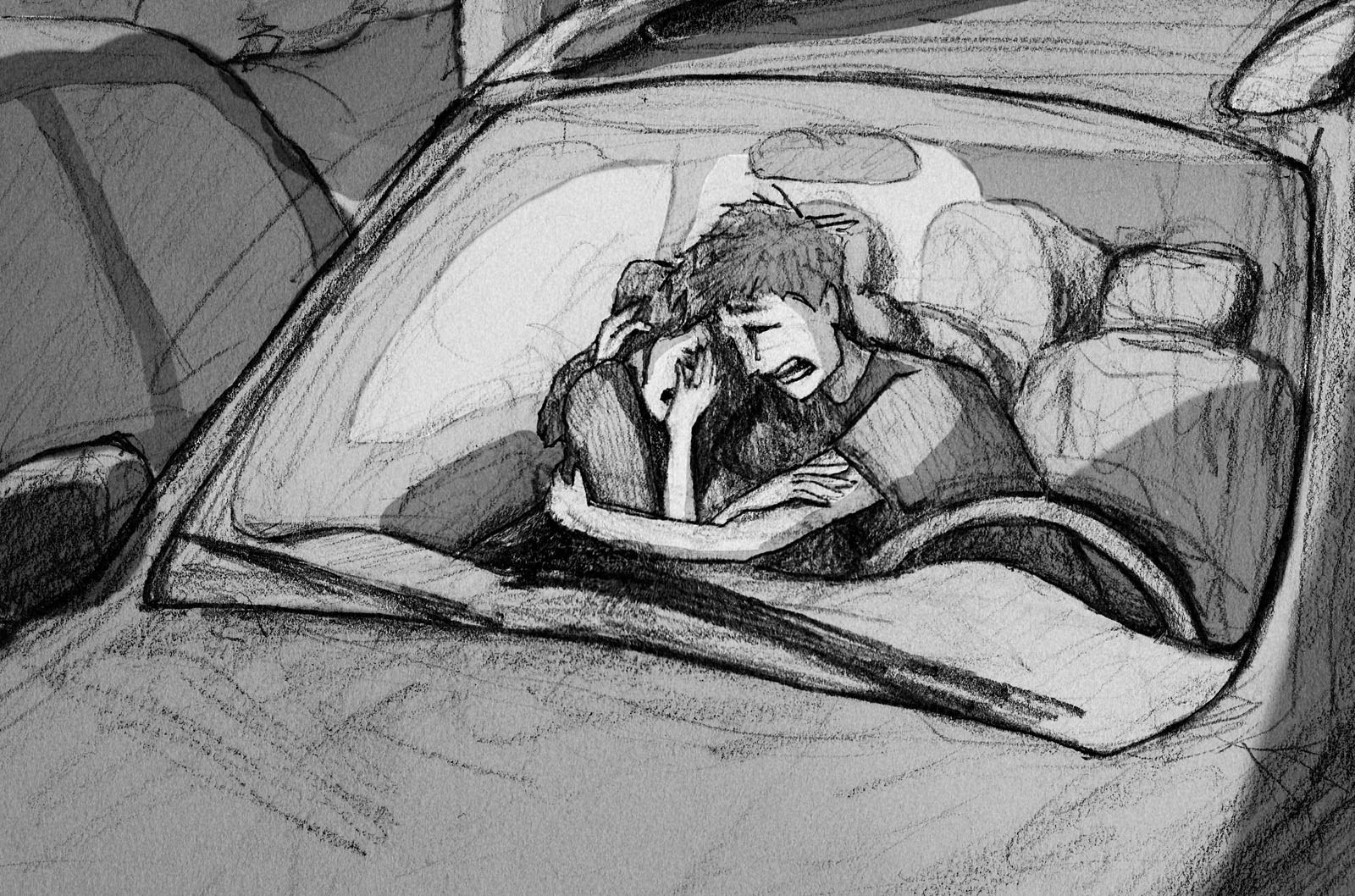 ウィクランドさん夫妻は、イラストを通して前に進もうと努めた。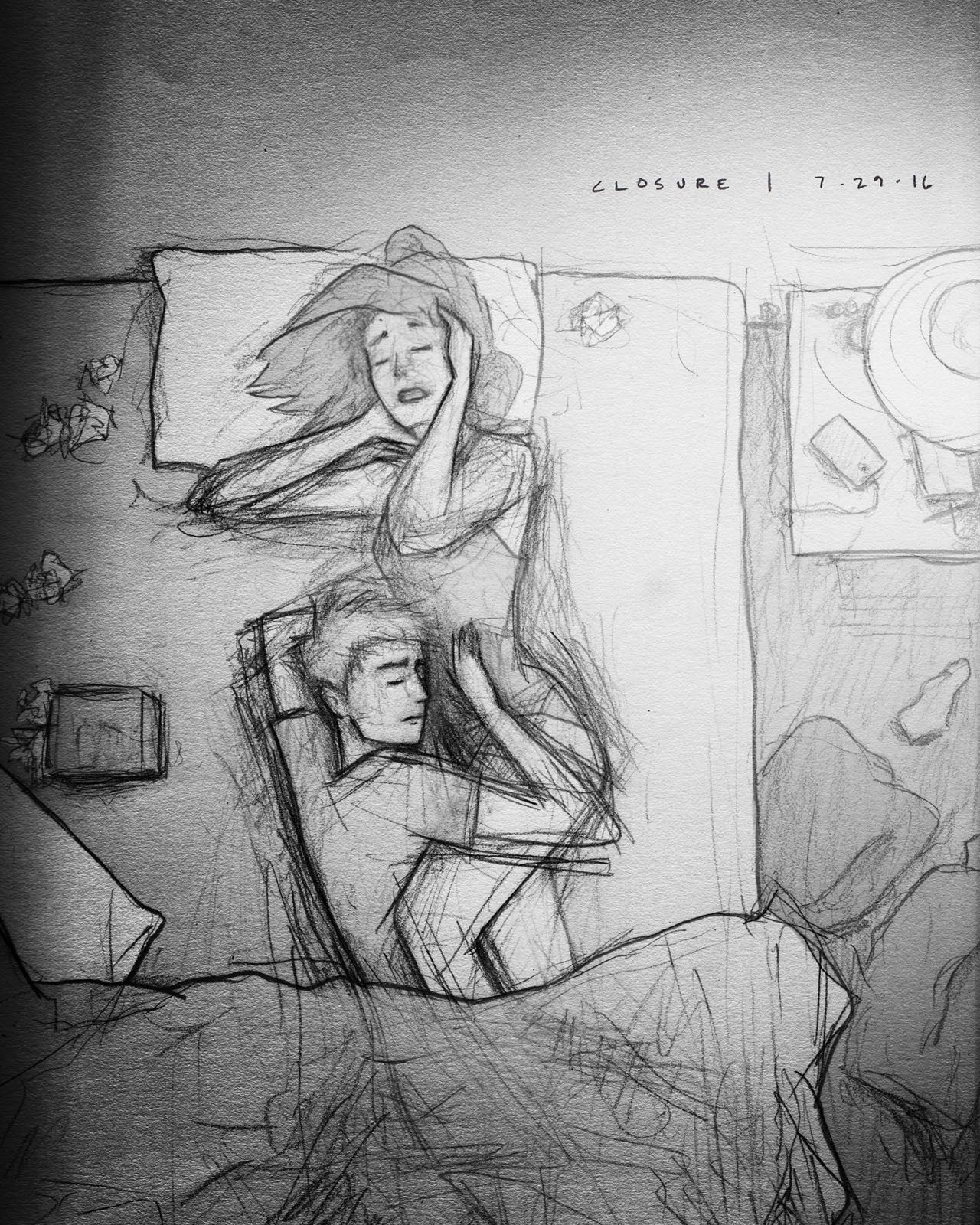 もちろんイラストには悲しみだけでなく、幸せな瞬間も記録されている。これはジョーディンさんが再び妊娠したときのことだ。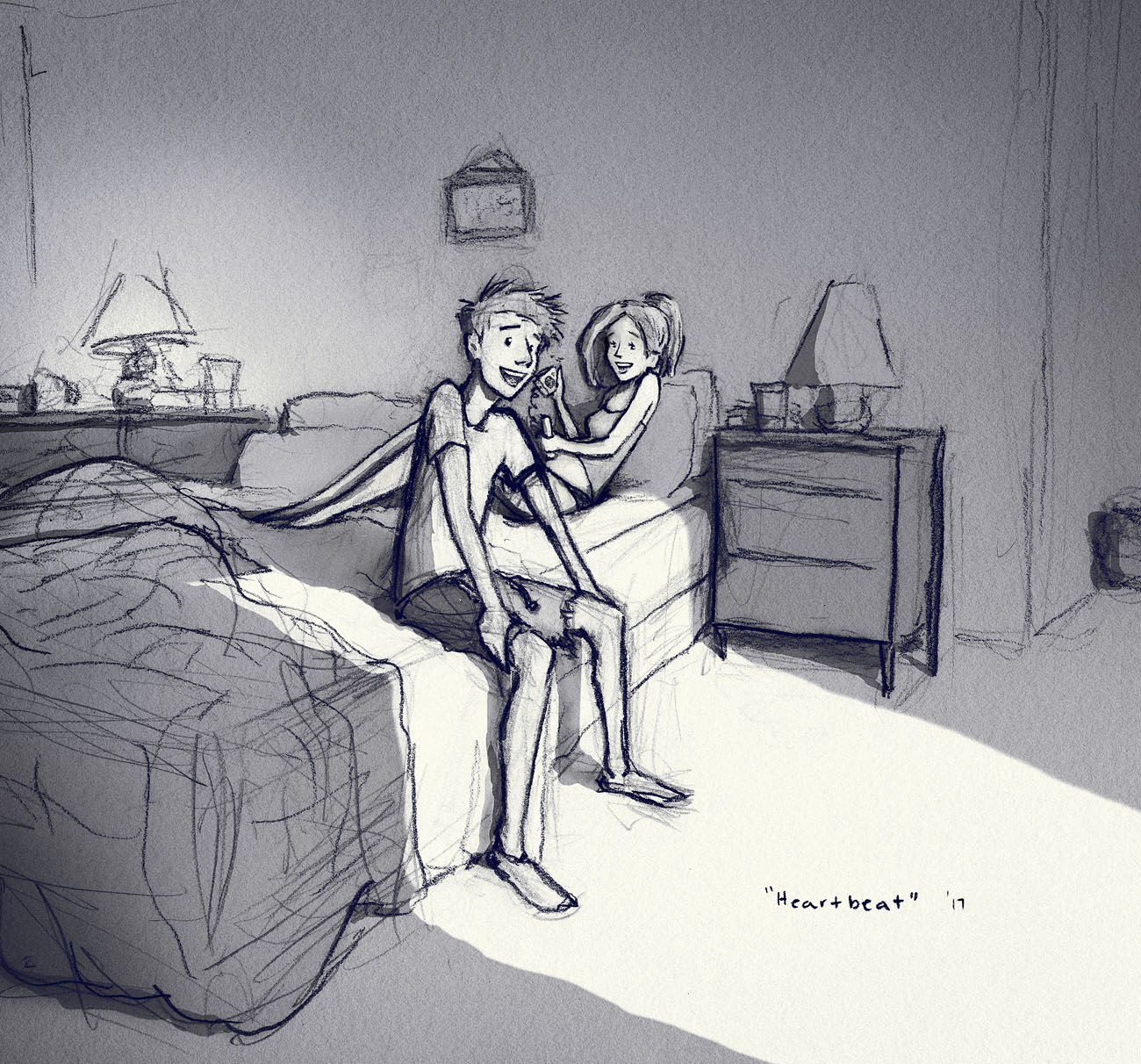 「この画集を通して、僕は孤独ではないと感じることができます。もし他の人も同じように感じてくれるなら、皆さんにお見せできたことをとても嬉しく思います」 と、ウィクランドさんは語る。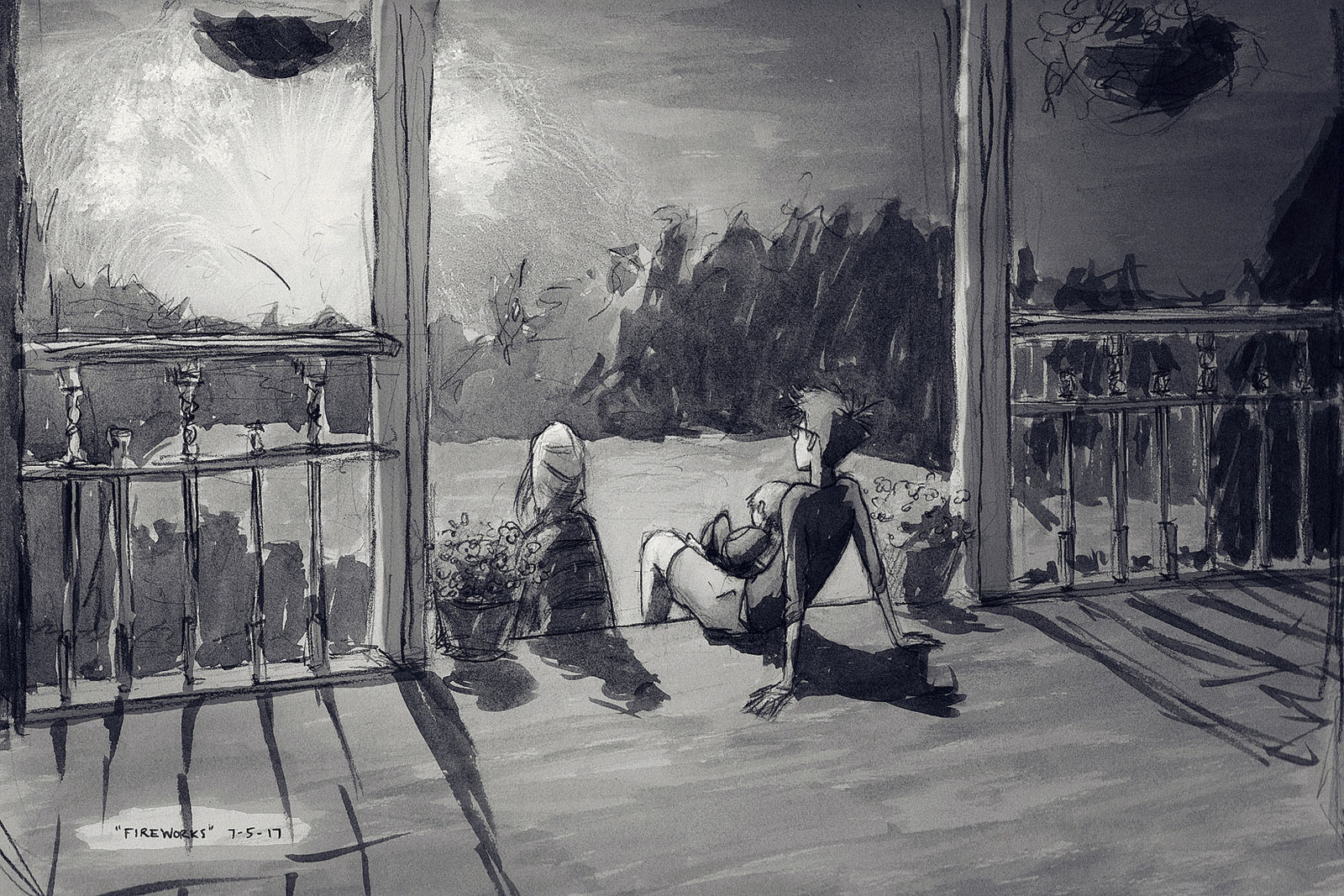 「僕のイラストを見て、自分のパートナーや子どもたちへの愛がより深まったと言ってくれた人もいます。僕が大切にしてきたものを公開したことで、こんなに反応があるなんて、驚きと感激でいっぱいです」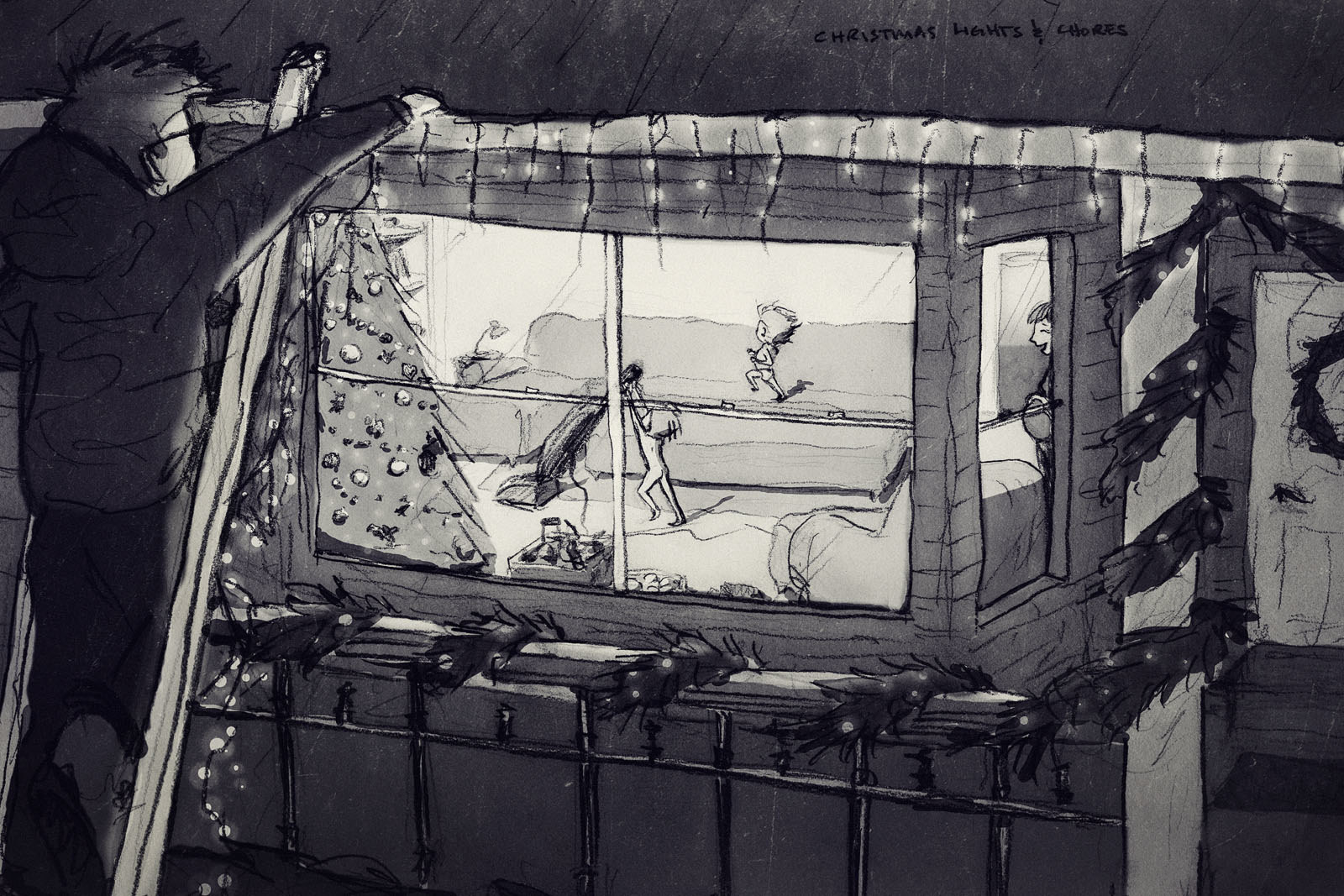 些細な日常にあるかけがえのない瞬間を、飾らず正直に描いた「Us」。彼の作品は、多くの人々の共感を呼んでいる。