Une femme qui a miraculeusement survécu à une bactérie dite «mangeuse de chair» il y a quatre ans a posté un message touchant pour inciter à apprécier son corps en tenue de plage.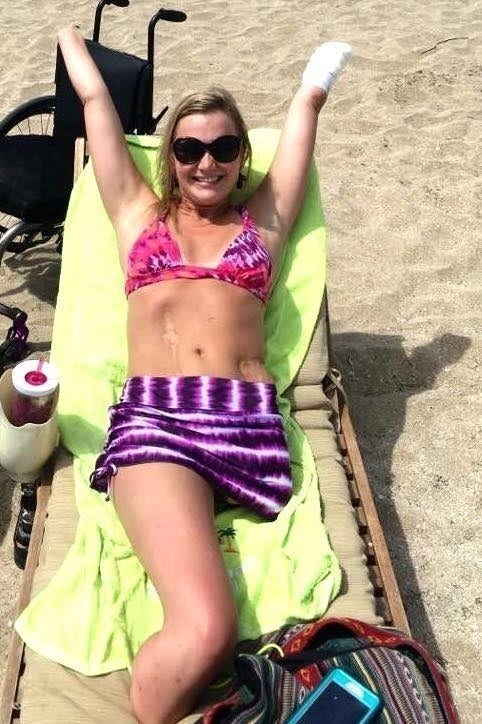 Venue de Géorgie (États-Unis), Aimee Copeland a vu son cas médical médiatisé en 2012 quand elle a contracté une fasciite nécrosante.
La jeune femme de 24 ans à l'époque profitait de la nature avec des amis quand ils ont repéré une tyrolienne artisanale. Aimee jouait avec la tyrolienne quand celle-ci a claqué, tailladant sa jambe, a écrit son père au Times.
Elle a été traitée pour la plaie et renvoyée chez elle. Cependant, quelques jours plus tard, son ami a remarqué qu'Aimee était «pâle et faible».
Elle a été transportée à l'hôpital, où elle a été diagnostiquée de cette maladie.
Les médecins ont dû amputer les deux mains d'Aimee, une jambe et son pied de l'autre jambe. Sa famille pensait qu'elle pourrait ne pas survivre, mais elle a finalement récupéré.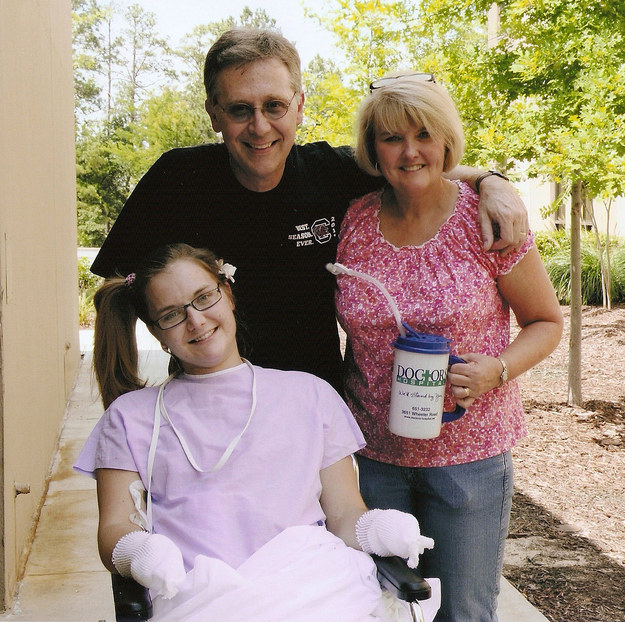 Depuis quatre ans, Aimee est devenue une porte-parole de la communauté des personnes en situation de handicap et a fait deux masters à l'université. Elle conseille aussi d'autres personnes qui font face à des blessures traumatiques, selon sa page Facebook.
Mais elle a dû lutter pour accepter son nouveau corps depuis qu'elle a surmonté l'infection bactérienne. Lundi, elle a posté une photo de vacances pour montrer à quel point elle est arrivée à s'aimer.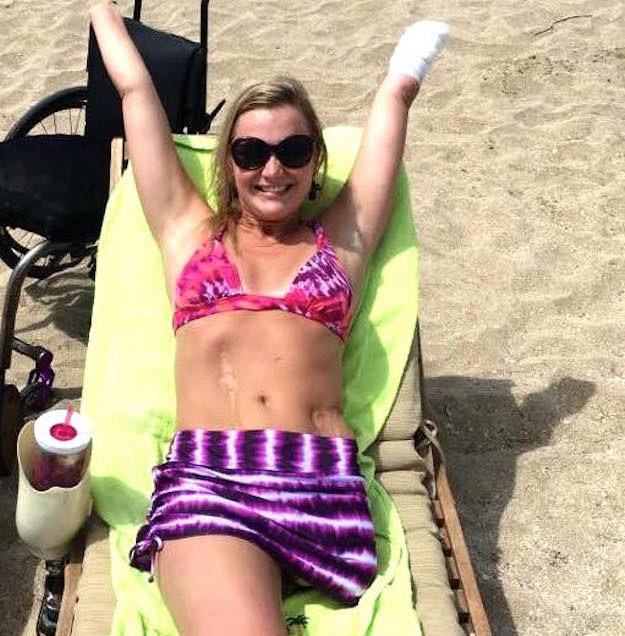 Elle a écrit:
Il m'a fallu beaucoup de temps pour accepter mon nouveau corps et me sentir à l'aise avec lui. Nous sommes TOUS conçus avec des imperfections et il y a tant de beauté dans nos défauts. Les cicatrices et les greffes de peau forgent le caractère! Ce n'est pas ce que vous avez qui est important: c'est ce que vous faites avec ce que vous avez qui compte vraiment.
Son post a depuis été partagé plus de 1000 fois. Beaucoup de gens ont écrit que son message était inspirant et motivant.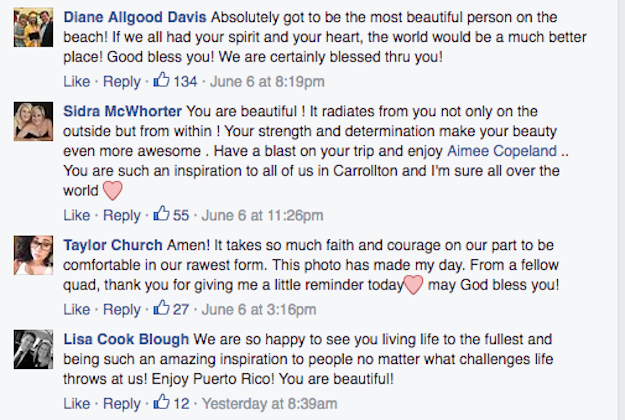 Dans une récente interview au magazine People, elle a déclaré qu'elle avait travaillé dur à «se battre pour sa vie» et s'accepter.
«J'ai lâché la fille que j'étais avant», a-t-elle déclaré. «J'ai totalement embrassé la personne que je suis maintenant.»
Looks like there are no comments yet.
Be the first to comment!