Les astronautes qui sont en ce moment sur la Station Spatiale Internationale ont fait pousser une fleur dans l'espace pour la première fois –et elle est belle à croquer.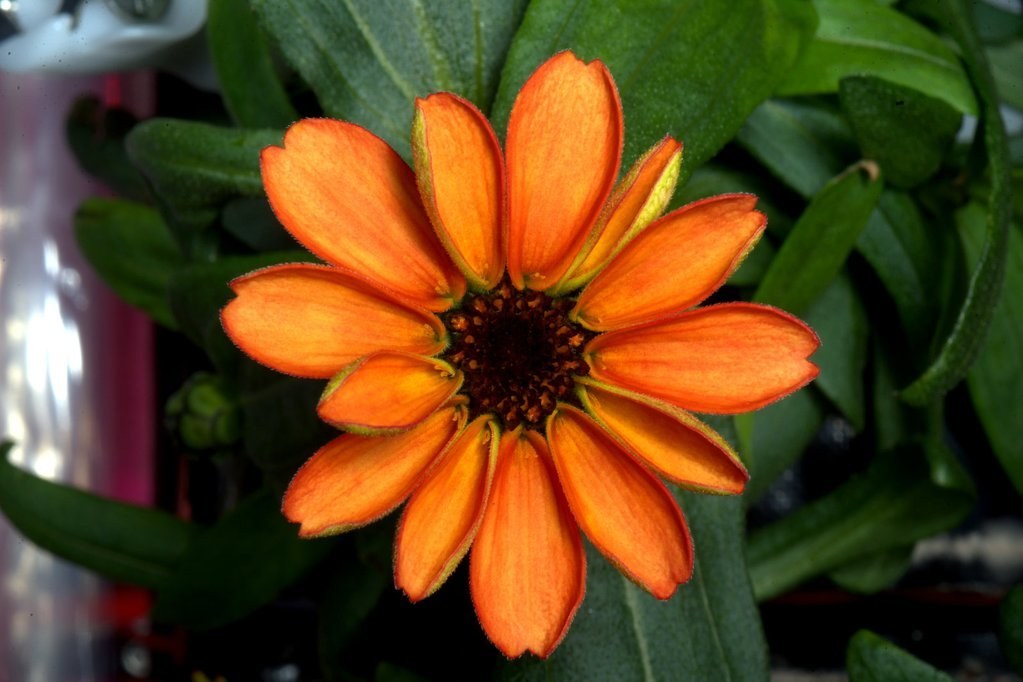 Ça tombe bien, elle se mange! C'est une zinnia orange comestible. Elle a été choisie par la NASA parce que c'est une plante plus difficile à faire pousser que la laitue, qu'on a déjà fait pousser dans l'espace.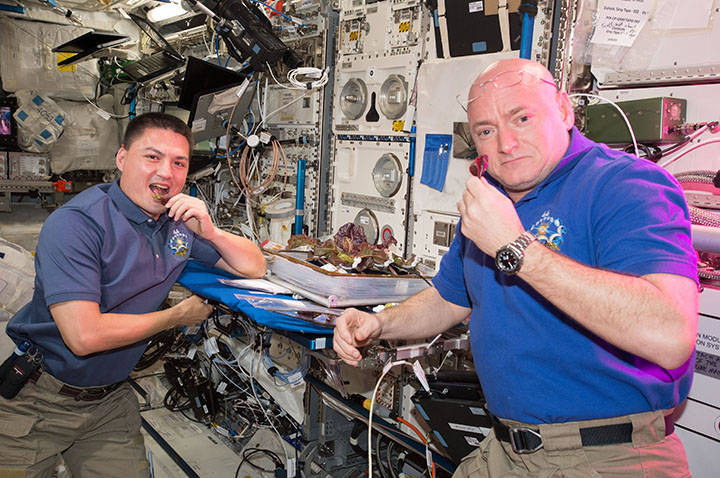 L'astronaute américain Scott Kelly, en charge du jardin de l'ISS, est celui qui s'occupe le plus souvent des plantes.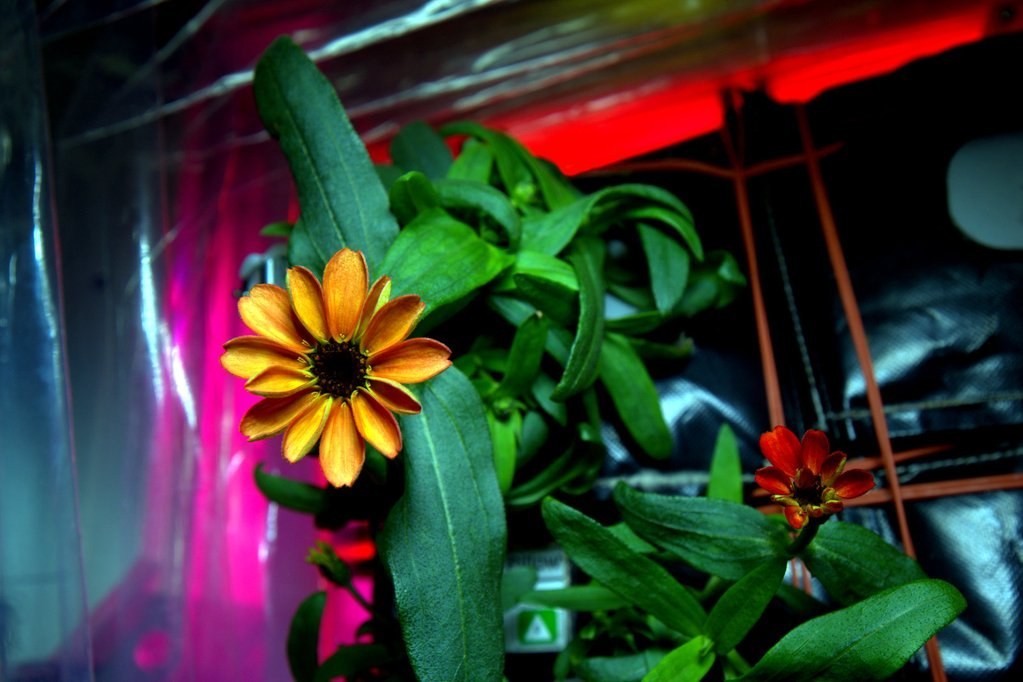 «C'est parfait, il est aux commandes», a écrit Trent Smith, qui gère le projet, dans un billet de blog sur le site de la NASA. «On l'a chargé de s'en occuper. Il a vu la laitue, il a tous les outils dont il a besoin, donc on lui a juste donné quelques détails à savoir pour comprendre les zinnias.»
Tout comme sur Terre, jardiner dans l'espace demande du soin et de la patience. Scott Kelly a tweeté le mois dernier que ses fleurs ne poussaient pas comme il le fallait, et a blagué en disant qu'il aurait besoin de l'aide du héros du film The Martian.
Mais les plantes se sont rapidement remises, Scott Kelly écrivait la semaine dernière qu'elles allaient beaucoup mieux.
La NASA fait pousser des fleurs et de la laitue pour comprendre comment jardiner dans l'espace, dans l'espoir qu'on pourra un jour le faire sur Mars.
Looks like there are no comments yet.
Be the first to comment!