Quand avez la chance de rencontrer la reine d'Angleterre, vous priez pour que rien de malheureux n'arrive. Regardez cette vidéo...
La jeune fille s'appelle Maisie Gregory. Elle a rencontré la Reine lors de sa visite à Cardiff, au pays de Galles, le jeudi 11 juin 2015.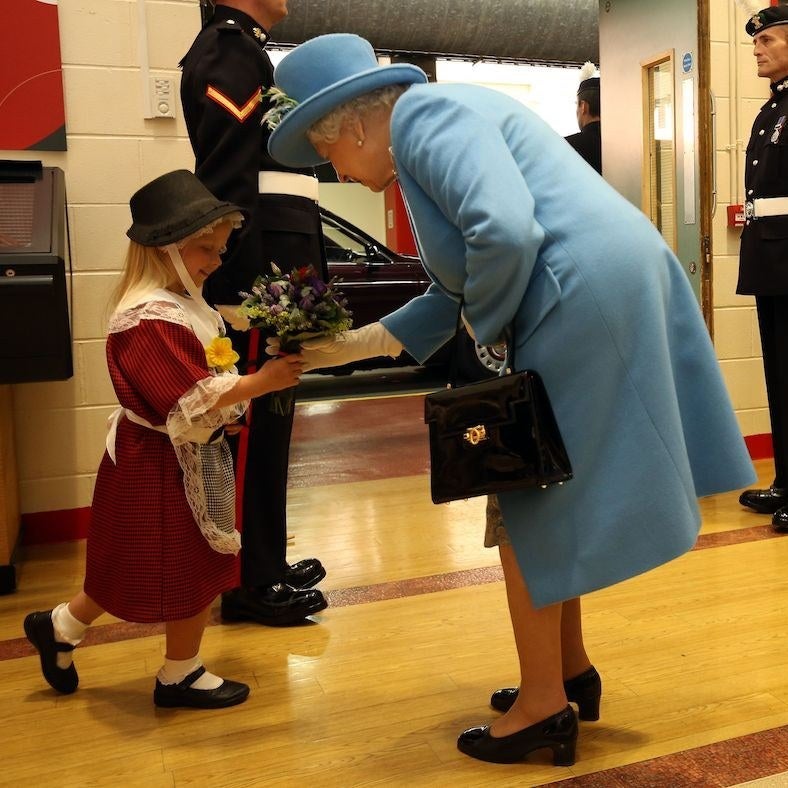 La journaliste galloise Ruth Mosalski a filmé ce moment en vidéo et la publiée sur Twitter.
Elle raconte que le soldat s'est immédiatement excusé après avoir accidentellement frappé la petite fille.
Joanne Gregory, la mère de Maisie a dit au soldat que sa fille allait bien. Elle était juste un peu fatiguée, explique Wales Online.
La Reine était à Cardiff pour présenter au regiment du Royal Welsh, ses nouvelles couleurs d'armoiries.
La cérémonie reconnaît officiellement, The Royal Welsh, qui est née en 2006 de la fusion de trois régiments gallois, a rapporté la BBC.
Des milliers de Gallois étaient présents pour accueillir la Reine qui a défilé aux côtés des soldats, du château de Cardiff au stade Millenium.
Looks like there are no comments yet.
Be the first to comment!