Voici Shane Birkinbine et Pam Edwards, un couple de Bentonville dans l'Arkansas.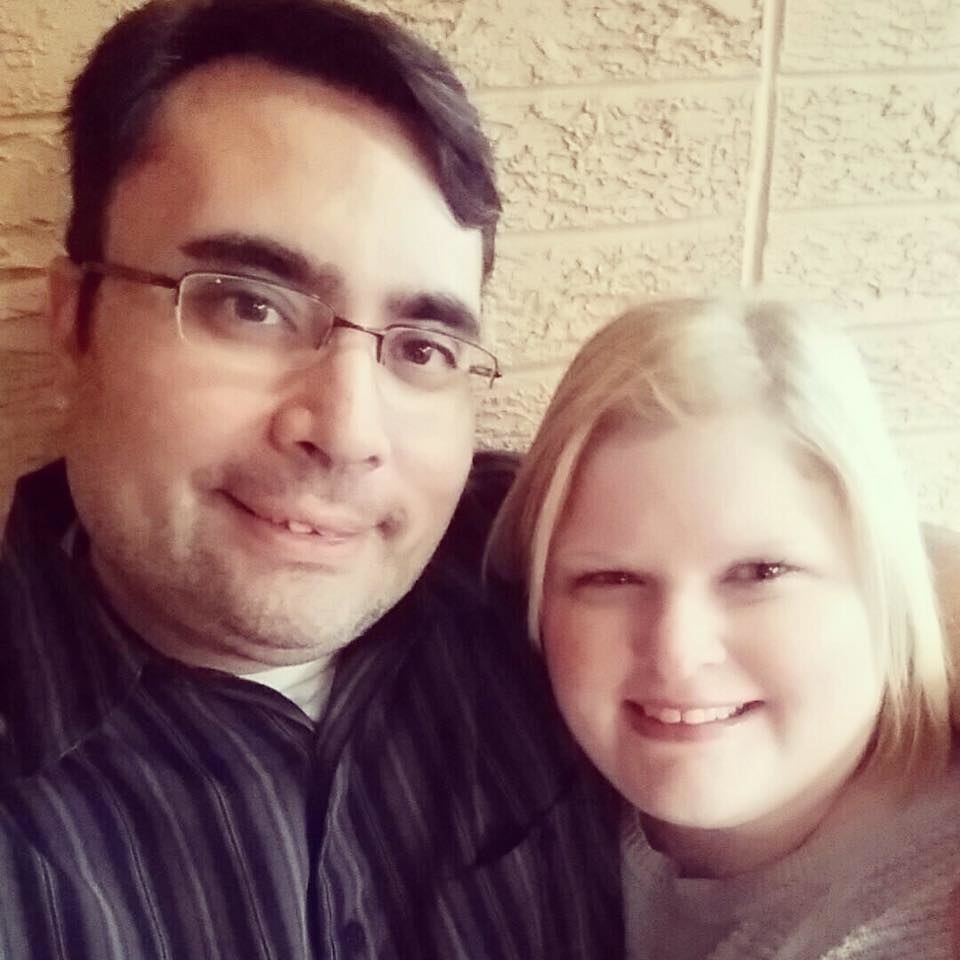 Le couple s'est rencontré sur match.com il y a environ deux ans, raconte Pam Edwards à BuzzFeed News.
Pam Edwards et Shane Birkinbine avaient déjà parlé mariage et étaient même allés voir des bagues, mais rien n'était décidé.
Mais Shane Birkinbine a décidé de passer à l'étape suivante le 21 mai d'une façon on ne peut plus geek, à la hauteur de la passion du couple pour les jeux vidéo.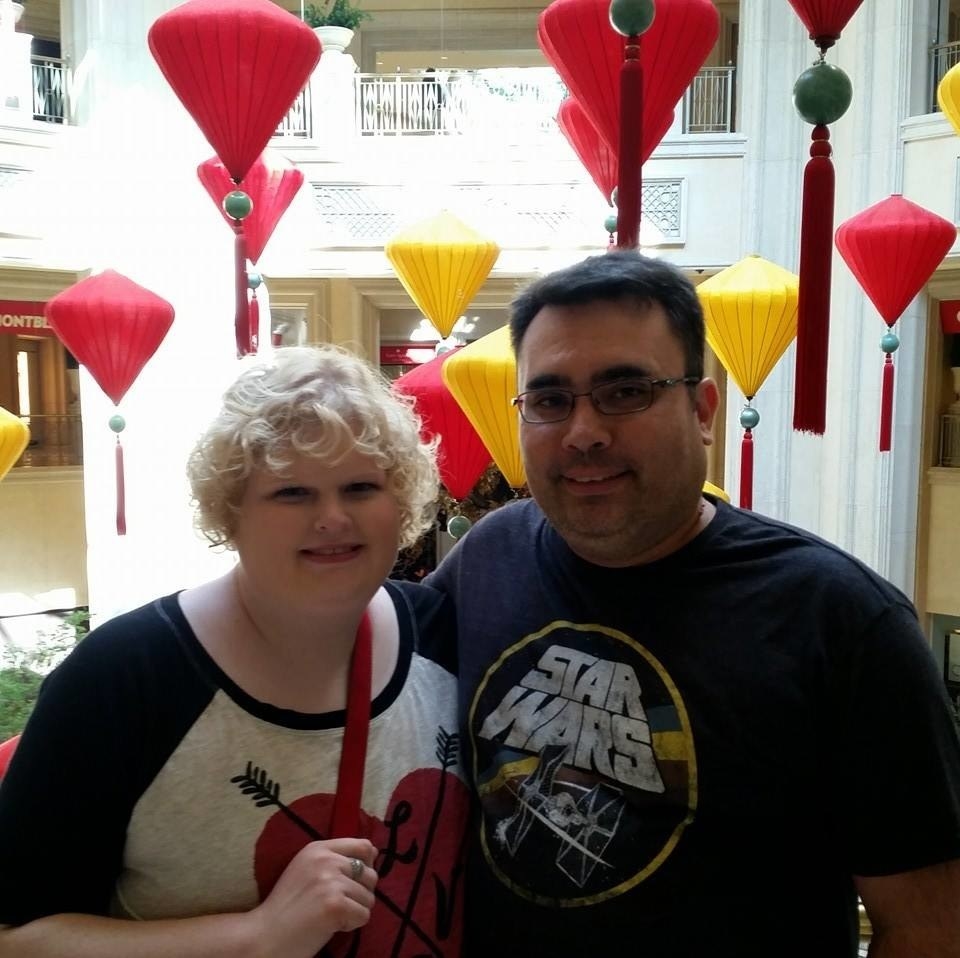 Shane Birkinbine a demandé à Pam Edwards de le rejoindre pour une partie de Super Mario Bros. qu'il avait personnalisée. Lorsqu'elle s'est installée pour jouer entre deux tâches ménagères, elle était loin de s'imaginer que le jeu avait été adapté juste pour elle.

Elle a alors remarqué que les blocs du jeu formaient la phrase: «Pam, veux-tu m'épouser?»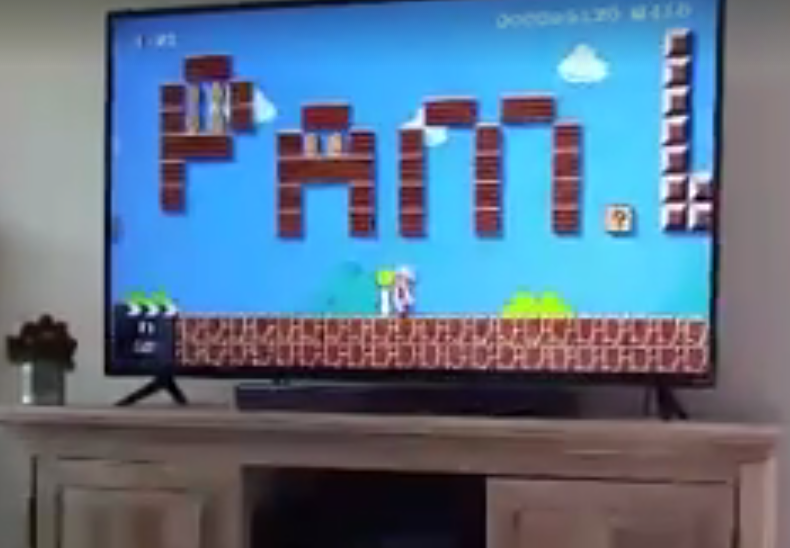 «Oui, bien sûr!» a répondu Pam Edwards.
«J'étais vraiment très surprise», a-t-elle confié.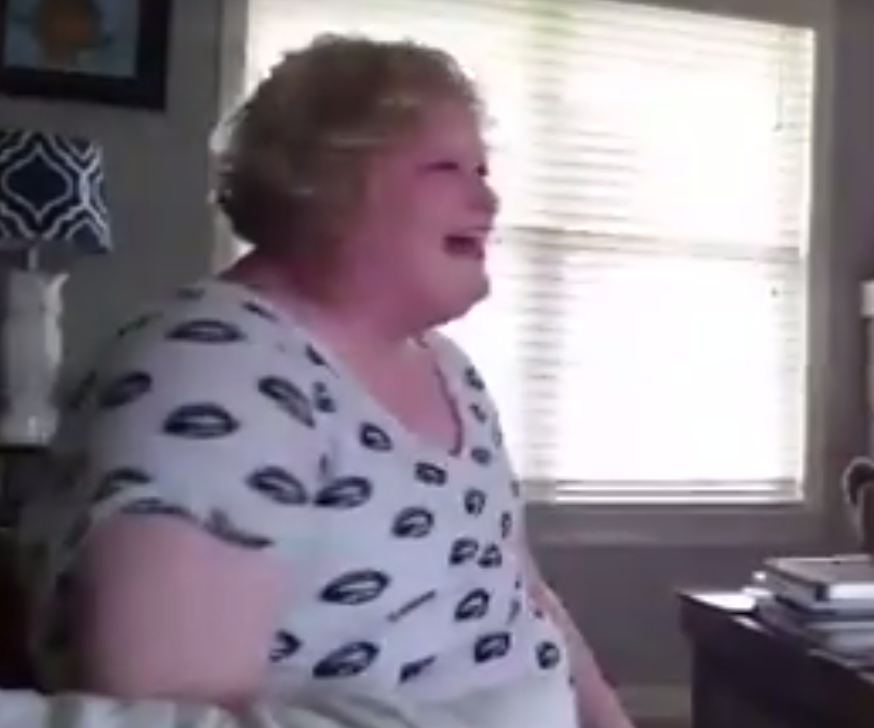 Lorsqu'elle s'est tournée vers Shane, il était à genoux avec une boîte à question contenant une bague.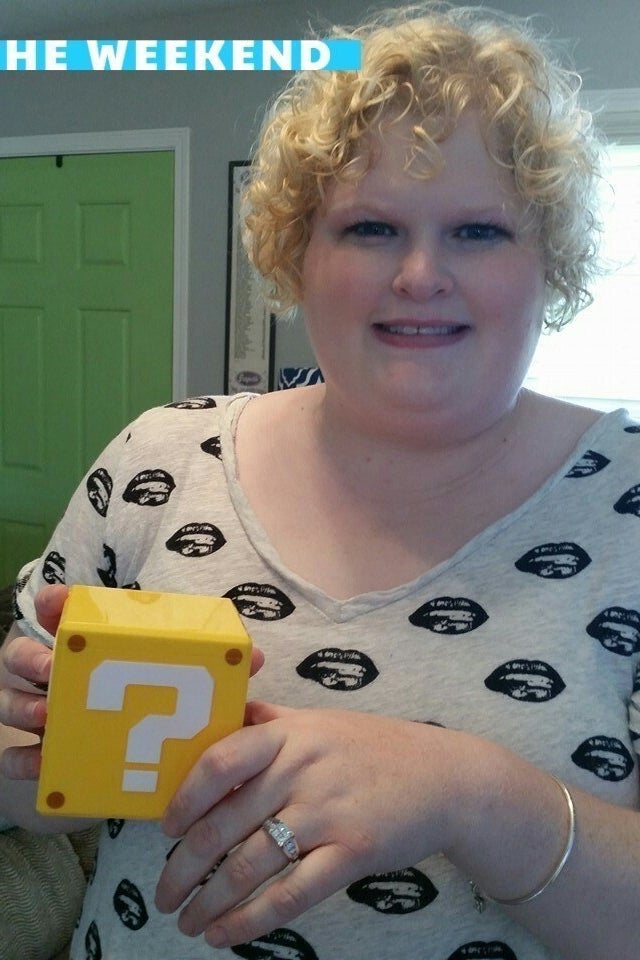 «J'étais très heureuse, a-t-elle dit. J'étais tout simplement très excitée parce que je l'aime énormément et qu'il m'aime, bien évidemment.»
Une personne a décrit la demande en mariage de Shane Birkinbine comme la «meilleure chose que j'aie JAMAIS vue sur Facebook.»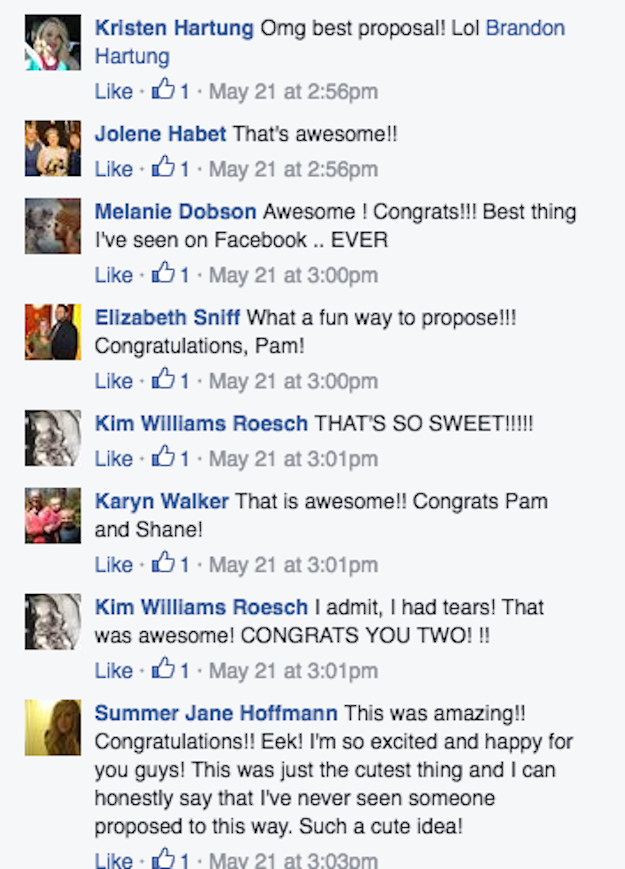 Shane Birkinbine et Pam Edwards pensent se marier à l'automne.
Et même si ce sera une cérémonie traditionnelle, ils souhaitent toutefois incorporer quelques éléments du jeu Mario, comme une figurine de gâteau.
«Nous sommes très enthousiastes à l'idée de passer notre avenir ensemble», conclut Pam Edwards.
Looks like there are no comments yet.
Be the first to comment!