Justin Trudeau a marqué l'histoire: il a été le premier Premier ministre à participer à la parade, qui s'est tenue dimanche à Toronto.
Mais il ne s'est pas contenté de marcher dans la parade: il paraissait tout simplement aux anges.
Les gens ont partagé à quel point cela les rendait heureux, mais aussi fiers d'être Canadiens.
Il avait même un beau drapeau arc-en-ciel à feuille d'érable.
Et il semblait profondément heureux d'y être.
Il déchire, hein?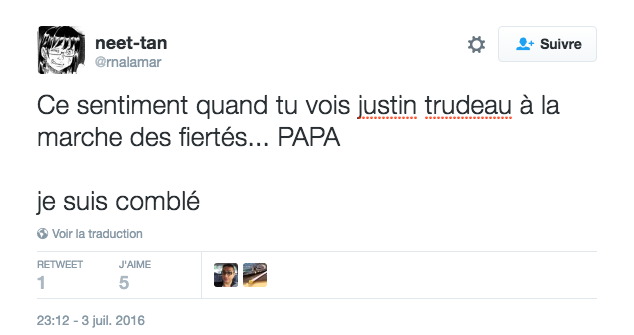 Des sourires partout.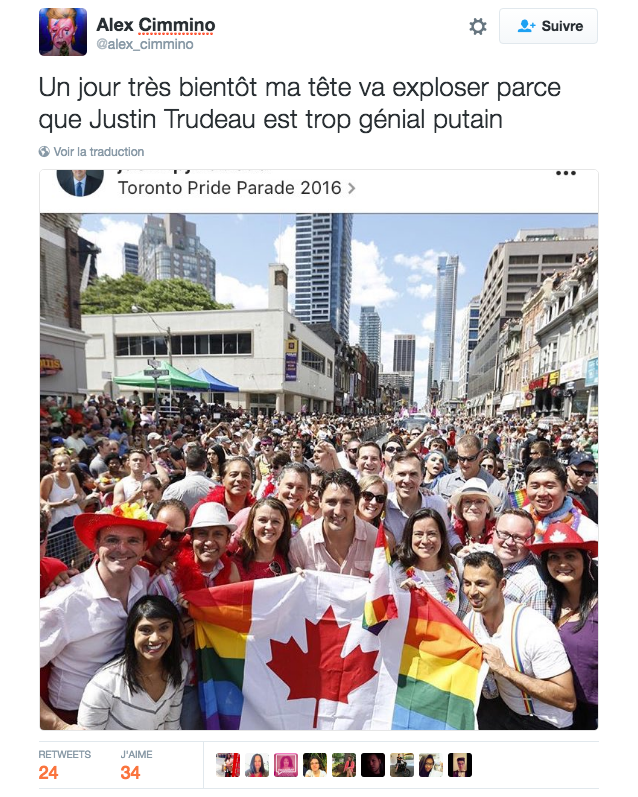 Il s'investit et marque l'histoire.
«Fier», a-t-il écrit à la fin de la journée sur Twitter.
❤️🍁
Looks like there are no comments yet.
Be the first to comment!