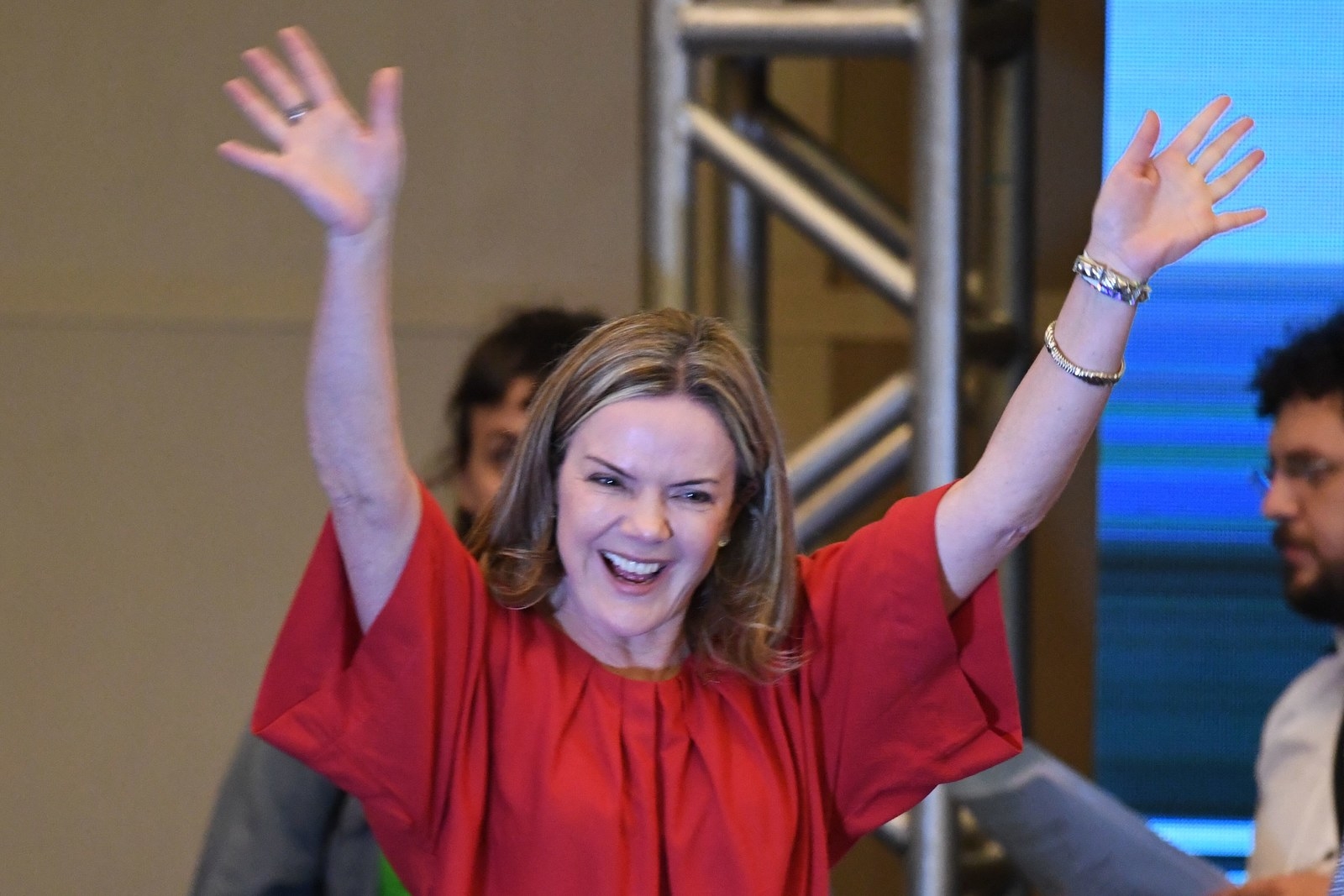 A Polícia Federal concluiu nesta segunda (7) o inquérito que investiga a senadora Gleisi Hoffmann, presidente nacional do PT, e seu marido, o ex-ministro dos governos petistas Paulo Bernardo, por crimes supostamente praticados durante a campanha de Gleisi ao Senado pelo Paraná em 2014.
Os investigadores concluíram que houve crime de corrupção passiva, lavagem de dinheiro e caixa dois, que configura crime eleitoral.
Em nota enviada à imprensa, a PF afirmou que "há elementos suficientes para apontar a materialidade e autoria dos crimes de corrupção passiva qualificada e lavagem de dinheiro praticados pela senadora, seu então chefe de gabinete, Leones Dall Agnol, e seu marido, Paulo Bernardo da Silva, além dos intermediários no recebimento, Bruno Martins Gonçalves Ferreira e Oliveiros Domingos Marques Neto".
Ainda de acordo com Polícia Federal, nas planilhas encontradas com funcionários da Odebrecht durante a investigação da Lava Jato foram encontrados dois pagamentos de R$ 500 mil cada a uma pessoa apelidada de Coxa. Esse apelido teria sido dado à senadora pelo setor de operações estruturadas da Odebrecht, a central de distribuição de propinas.

A Polícia Federal concluiu na data de hoje (07/08) o inquérito 4342 do Supremo Tribunal Federal, instaurado para apurar crimes supostamente praticados no âmbito de uma campanha eleitoral para o Senado Federal de 2014.
A PF localizou outros seis pagamentos de mesmo valor, além de R$ 150 mil pagos em 2008 e outros R$ 150 mil pagos em 2010.
A PF afirmou também que Gleisi, Paulo Bernardo e outras duas pessoas, Benedicto Barbosa da Silva Júnior e Valter Luiz Arruda Lana, teriam cometido crime eleitoral de caixa dois.

Em nota à imprensa, a defesa da senadora negou os crimes. "A defesa entende que não há elementos nos autos que autorizem a conclusão alcançada pela Polícia Federal. Não foi praticada qualquer irregularidade pela senadora".
O BuzzFeed não localizou as demais pessoas citadas pela Polícia Federal na conclusão do inquérito, que foi instaurado sob ordem do Supremo Tribunal Federal.
Este post será atualizado quando os outros citados forem ouvidos.
Tatiana Farah é Repórter do BuzzFeed e trabalha em São Paulo. Entre em contato com ela pelo email tatiana.farah@buzzfeed.com.
Contact Tatiana Farah at Tatiana.Farah@buzzfeed.com.
Got a confidential tip? Submit it here.
Looks like there are no comments yet.
Be the first to comment!