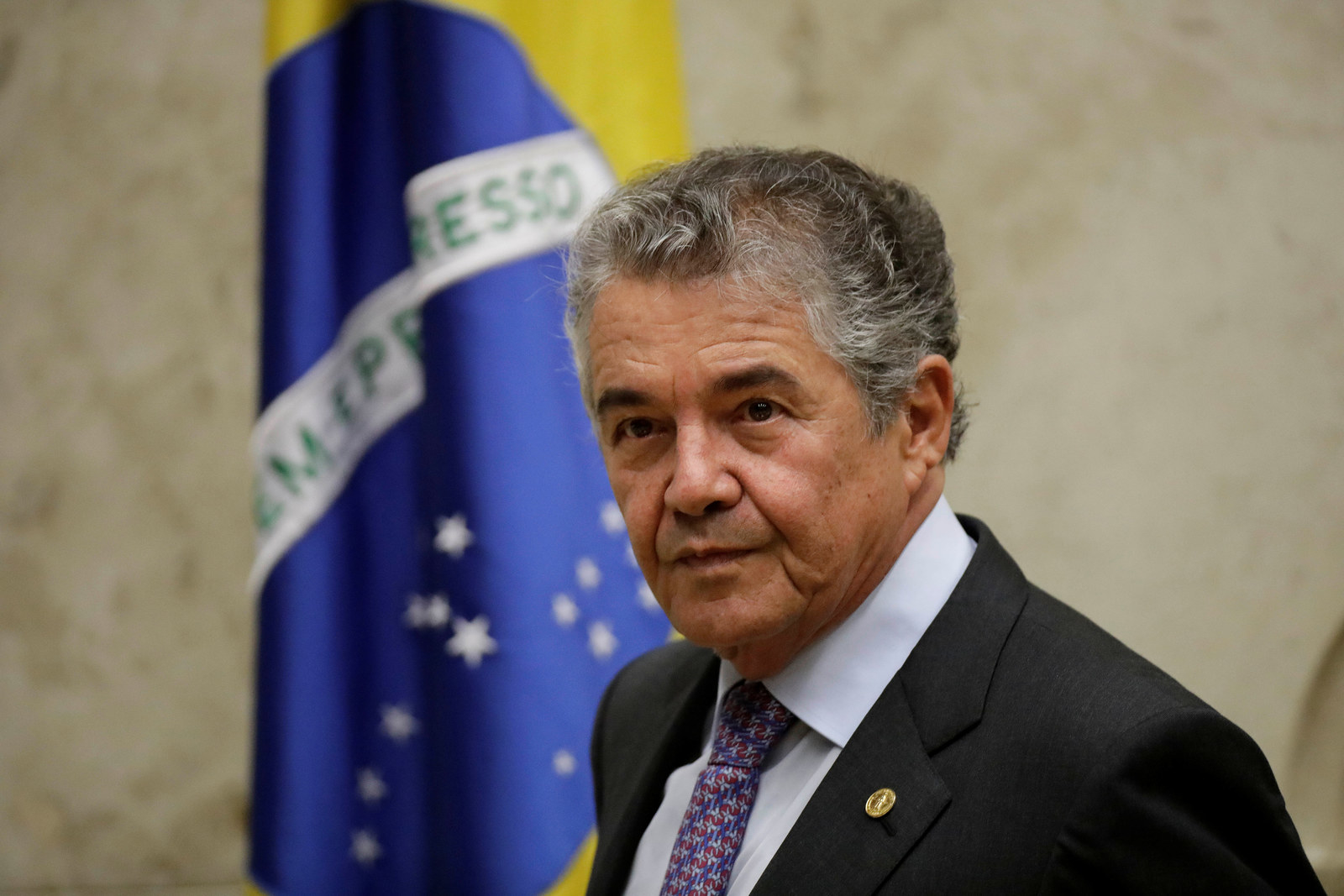 Minutos antes de sair do Supremo Tribunal Federal para o recesso de final de ano e para as férias, o ministro Marco Aurélio Mello disse ao BuzzFeed News que somente o colegiado da corte pode derrubar a liminar que ele concedeu para libertar os presos condenados em segunda instância.

"Acima de cada ministro está somente o colegiado. Do contrário aconteceria uma instabilidade indesejada para na Justiça", disse o ministro, ao BuzzFeed News, por telefone.
"Seria o caso somente do colegiado. E que assim prevaleça o bom direito", afirmou.
A decisão beneficia o ex-presidente Lula e outros presos da Lava Jato. No ano passado, Lula foi condenado pelo juiz Sergio Moro por corrupção e lavagem de dinheiro. Este ano, o Tribunal Regional Federal da 4ª Região aumentou a pena dele para 12 anos e um mês de prisão.

Desde as 15h, o Supremo está em recesso e o presidente da corte, ministro Dias Toffoli, é o plantonista. Marco Aurélio diz que não acredite que Dias Toffoli casse a liminar que concedeu, mesmo o Supremo já tendo votado pela legalidade do início do cumprimento da pena a partir da condenação em segunda instância.

A decisão de Marco Aurélio, em uma ação movida pelo PCdoB, foi tomada no último dia útil de 2018 para o Supremo.

Anteontem, o presidente do STF, Dias Toffoli, marcou para 10 de abril a data de um novo julgamento para decidir se presos condenados em segunda instância devem iniciar o cumprimento da pena.
Graciliano Rocha é Editor de Notícias do BuzzFeed e trabalha em São Paulo. Entre em contato com ele pelo email graciliano.rocha@buzzfeed.com.
Contact Graciliano Rocha at graciliano.rocha@buzzfeed.com.
Got a confidential tip? Submit it here.
Looks like there are no comments yet.
Be the first to comment!