Milhares de pessoas se reuniram em frente à Câmara Municipal do Rio de Janeiro, onde foram velados os corpos da vereadora Marielle Franco (PSOL) e do motorista Anderson Pedro Gomes, na tarde desta quinta-feira (15).
Os manifestantes ecoaram gritos pelo fim da Polícia Militar e contra a intervenção federal na segurança do Rio.
A frase mais repetida nos cartazes era "Marielle presente" — a expressão é historicamente usada por militantes de esquerda para homenagear ativistas mortos.
O clima era de comoção e incredulidade.
Quando os caixões chegaram ao local, os presentes aplaudiram por vários minutos.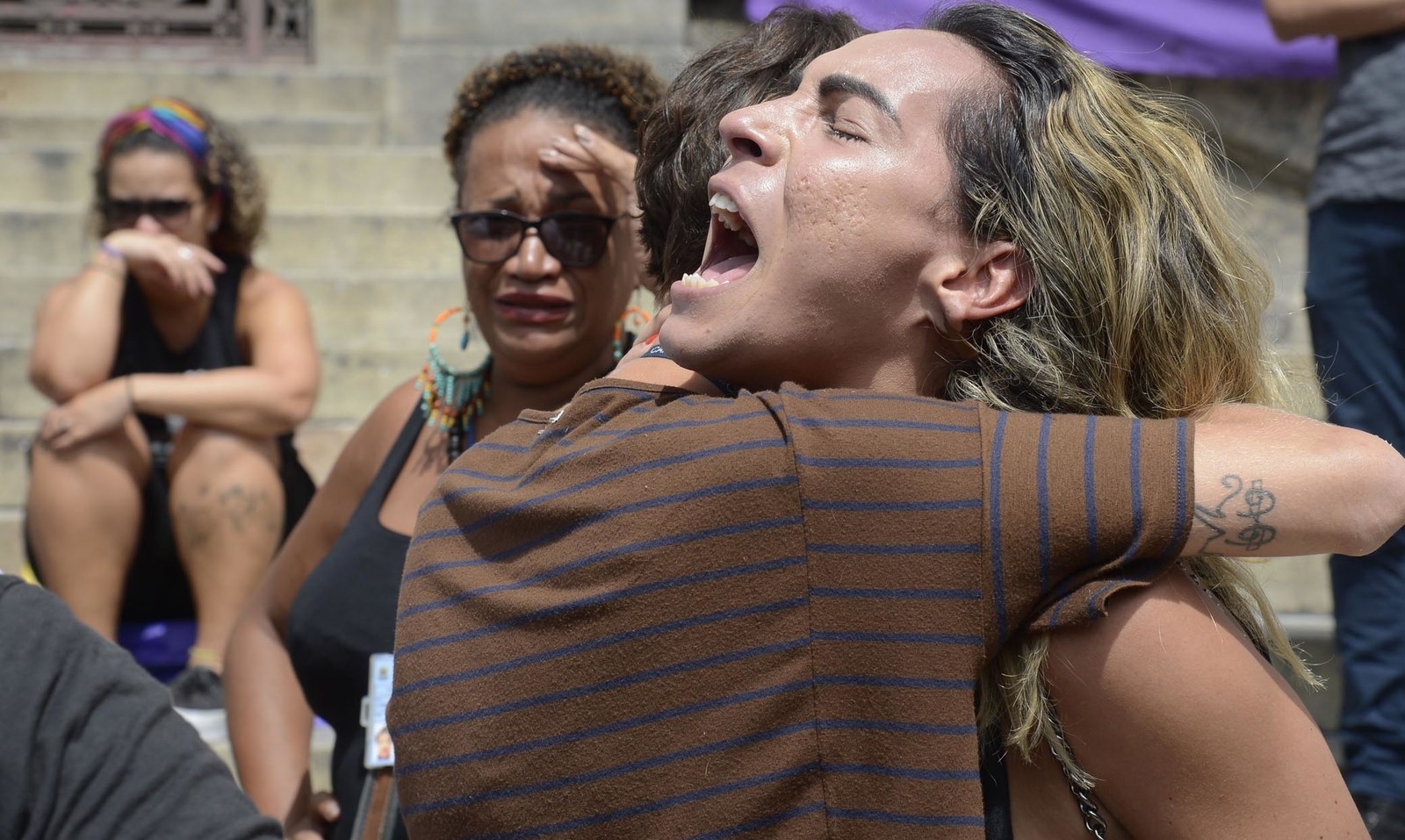 Pôsteres com mensagens em protesto aos homicídios no Rio foram colados nas paredes da Câmara, que também tinha manchas de sangue falso.
"Parem de matar a população negra", dizia um dos textos.
Alguns desses pôsteres tinham a imagem de Marielle, como este, colado em cima de uma placa com o dístico da Inconfidência Mineira: "Liberdade ainda que tardia", em latim.
As pessoas também puseram flores na escadaria da Câmara.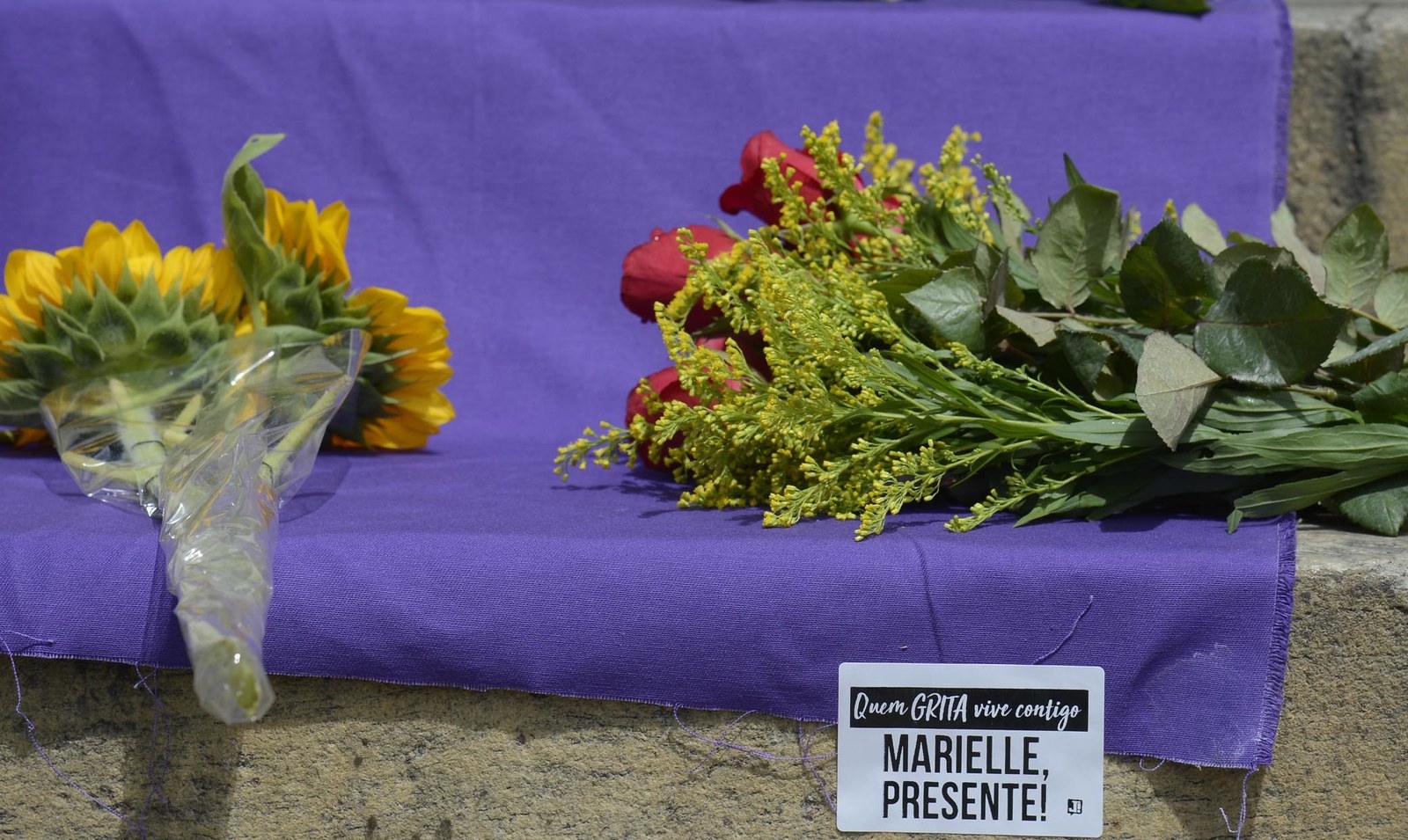 Alexandre Aragão é Repórter do BuzzFeed e trabalha em São Paulo. Entre em contato com ele pelo email alexandre.aragao@buzzfeed.com
Contact Alexandre Aragão at alexandre.aragao@buzzfeed.com.
Got a confidential tip? Submit it here.
Looks like there are no comments yet.
Be the first to comment!