Ella es la chef Betty Vázquez, juez de Master Chef México, amada por unos, odiada por otros.
Al inicio de esta temporada, vimos a la chef Betty tirando rostro como nunca porque estrenó un mechón rosa.
Algunos lo aplaudieron.
Otros... no tanto.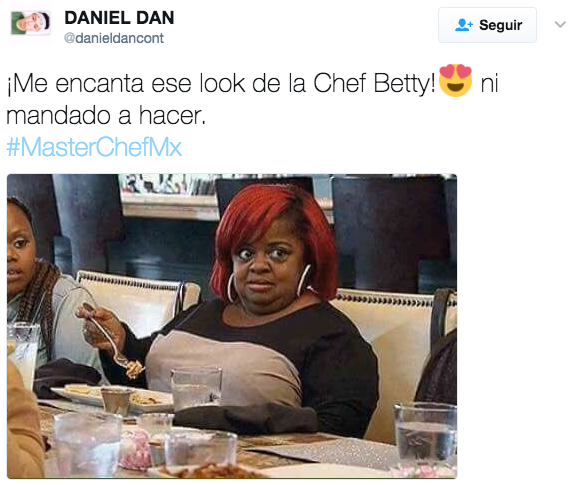 Los mechones de la chef inspiran, la neta.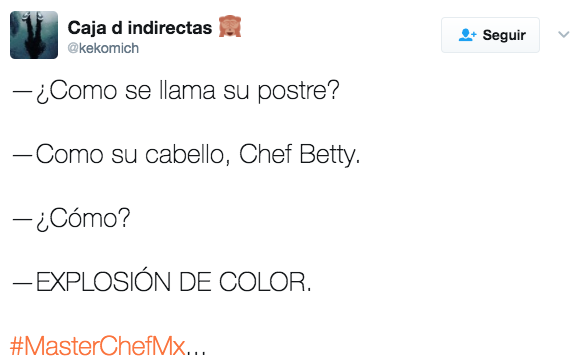 Hay quienes con ese cabello recordaron tiempos mejores.
¿En quién se habrá inspirado para el cambio de look?

Otros, quieren recordar su pasado en el cine.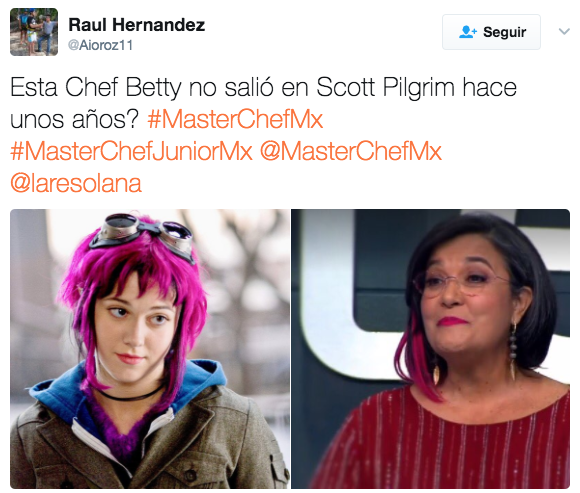 Y hay quien está confundido porque no sabe si es la mismísima Ale Guzmán.
"Eternamente bella bella."

Otros, creen que esto se debe a una posesión.

Igual y es una de esas modas que regresan.

¿O no?
Lo más seguro es que el color del mechón vaya cambiando cada programa.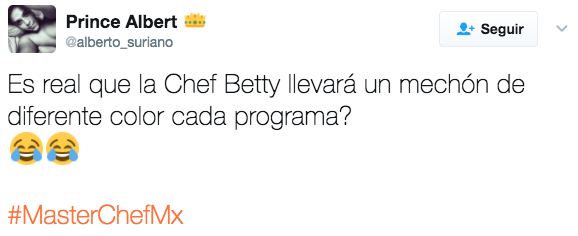 Es una chef de innovadora en todos los sentidos.

Algunos ya la comparan con Mi Pequeño Pony.
¿Ese será su estilista?
¿O alguna de estas niñas? Aprovechando la temática junior, ¿no?
Tal vez lo mejor está por venir y será una temporada bendecida por el arcoíris.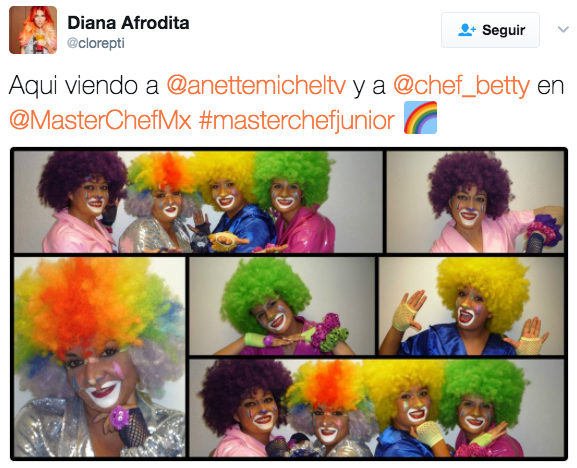 La chaviza aprueba este look.

PELATZO.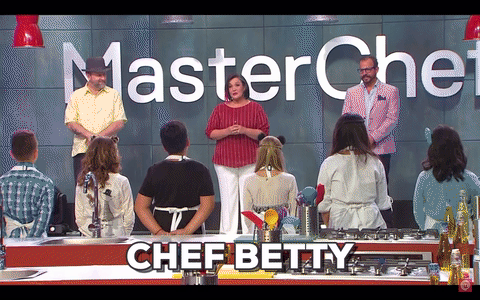 Looks like there are no comments yet.
Be the first to comment!