Este video de los integrantes del Grupo Scout 9 de Naucalpan ha estado circulando como denuncia por abuso y humillación a una niña menor de los 5 años. Advertencia: El material puede resultar agresivo para algunos lectores.
El grupo, también conocido como los Castores, está constituido por puros niños de siete años o menos.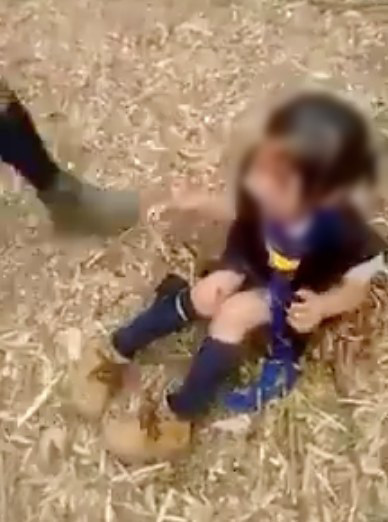 La mujer que aparece como líder del grupo en el video, quien dirige la "actividad de iniciación", ha sido etiquetada como #LadyBullying en redes sociales.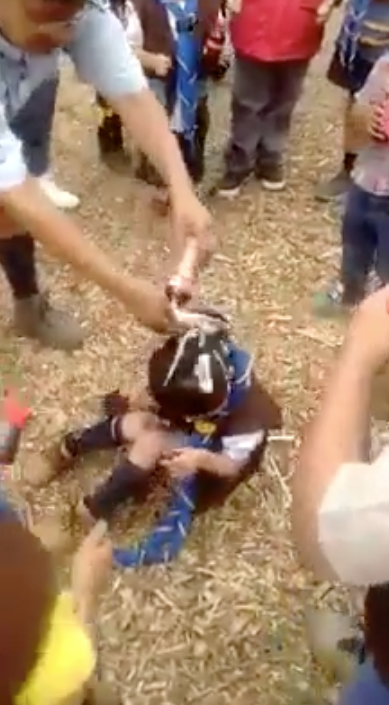 Hasta ahora, Lady Bullying no ha sido identificada y el teléfono de contacto del grupo ha sido desconectado.
Mientras tanto, el video ha sido difundido y criticado fuertemente en redes sociales.
Algunos reprueban la conducta de esta mujer, quien supuestamente está encargada de los niños.

Otros señalan la negligencia de los padres.

Y hay quienes diferencian el comportamiento de Lady Bullying del verdadero espíritu de los scouts.
Pero las críticas siempre señalan la irresponsabilidad de los adultos presentes.

Nadie justifica la agresión con el pretexto de una "novatada".

La gente está indignada, y piden respuesta de la Asociación de Scouts de México.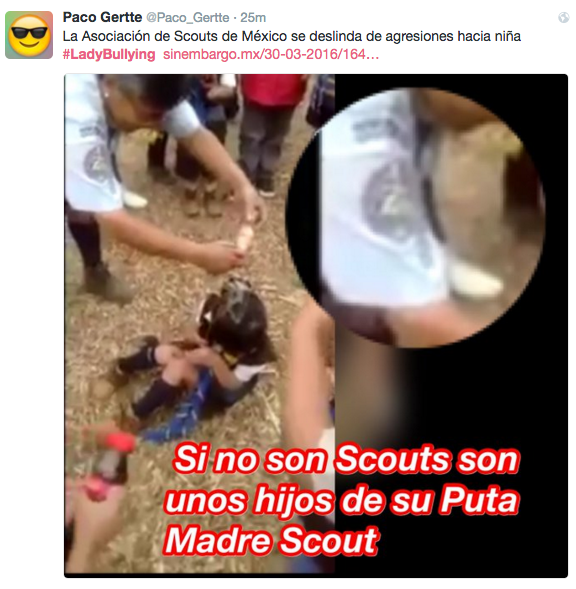 Por su parte, la Asociación de Scouts de México publicó un comunicado donde aclaran que el Grupo Scout 9 no pertenece a la la organización.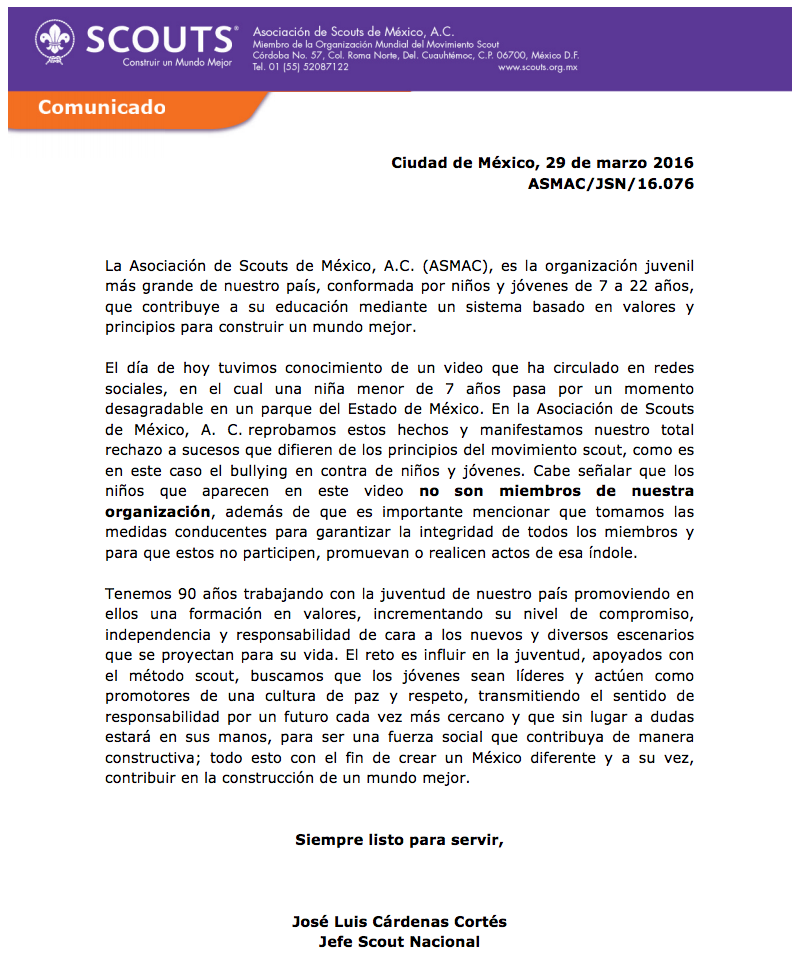 Looks like there are no comments yet.
Be the first to comment!