1. Qué emoción la nueva temporada de American Horror Story.
2. Gran forma de iniciar la convivencia familiar.
3. Miren dos suecas llegando al hotel, seguro no les va a pasar nada bueno.
4. Kathy Bates es increíble, aunque seguro mis papás me dicen (otra vez), lo increíble que fue en Misery.
5. "Esa Kathy Bates es increíble, hay una película que se llama Misery y lo hace muy bien".
6. WHAT THE FUUUUUCK CON EL HOMBRE EN EL COLCHÓN.
7. MAMÁAAAAAAA NO VUELVO A DORMIR NUNCA EN UN COLCHÓN.
8. Ni vuelvo a ir a un hotel.
9. Mis papás están de acuerdo.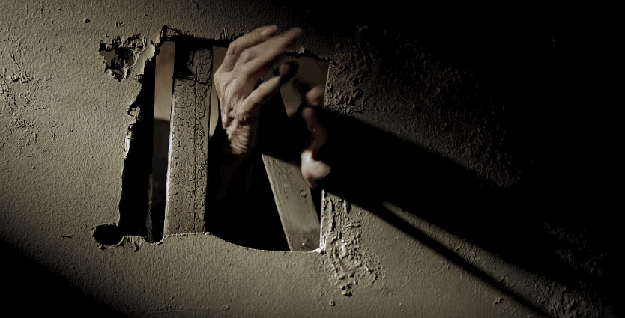 10. "¿Están taradas? ¿Por qué se quedan ahí?" - Mi papá.
11. "Sí, están taradas". - Yo.
12. AHHHHH ____ NIÑOS ASESINOS.
13. Casi grito una grosería, pero no queremos que esto sea más incómodo.
14. Hablando de cosas incómodas... la intro del programa.
15. Nada como seres mutilados saliendo de colchones para unirme en familia.
16. "¿Y cómo va BuzzFeed hijo?" (Mientras un hombre sin cara se pasea en el hotel).
17. "Todo bien mamá, mañana vamos a hacer un maratón, va a estar interesante". (Mientras tanto una manitas que salen del colchón armonizan nuestra conversación).
18. Apenas van diez minutos de esto y ya es más incómodo que el 99% de nuestras conversaciones.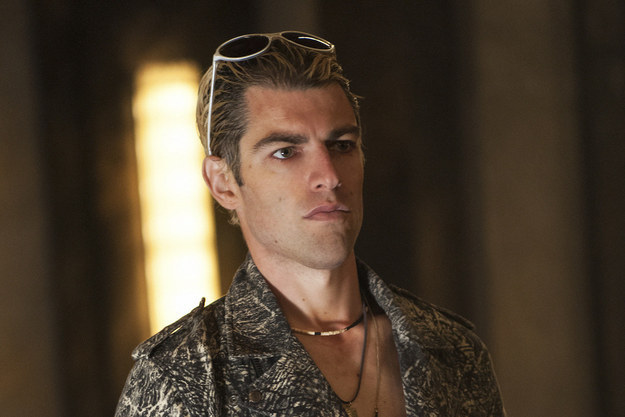 19. Es el actor de New Girl, ¿verdad hijo?
20. Sí, mamá.
21. "POR QUÉ HAY UN HOMBRE SIN CARA ATACÁNDOLO."
22. "NO SÉ PAPÁ."
23. "POR QUÉ NADIE TIENE CARA EN ESTE HOTEL."
24. "NO SÉ PAPÁ. LLEVO LOS MISMOS DIEZ MINUTOS QUE TU VIENDO LA SERIE".
25. ¿ESO ES UN DILDO STRAP-ON EN FORMA DE TALADRO?
26. AAAAAARGHHHHH *GRITA INTERNAMENTE*
27. ¿POR QUÉ ACEPTE VER ESTA SERIE CON MIS PAPÁS?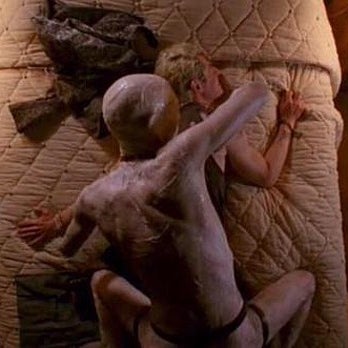 28. Ya salió Lady Gaga, como mi hermana es fan from hell no hay nada que pueda sorprender a mis papás.
29. Da miedo, pero del buen miedo, nada terrible.
30. ¿Son como swingers diabólicos?
31. MIERDA. ¿Cómo acabaron en un trío?
32. DOBLE MIERDA. YA SE UNIÓ LADY GAGA.
33. ESTO ES CASI UNA PORNO.
34. ESTOY CASI VIENDO UNA PORNO CON MIS PAPÁS.
35. SISTEMA COLAPSA.
36. QUÉEEEEE AHORA ES UNA ORGÍA PORNO SANGRIENTA...que estoy viendo con mis papás.
37. YA NO PUEDO MÁS.
38. "Bueno, ya me tengo que ir".
39. "Sí hijo, ENTENDEMOS".
40. "Gracias".
41. "GRACIAS A TI".
42. "¿NUNCA JAMÁS VOLVEREMOS A VER ESTA SERIE JUNTOS, VERDAD?"
43. "NUNCA".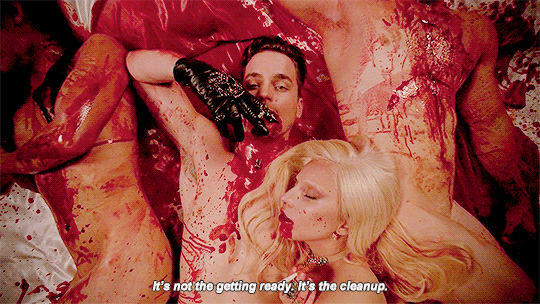 Looks like there are no comments yet.
Be the first to comment!