Él es Jaime Rodríguez Calderón, el Bronco. Es gobernador del estado de Nuevo León.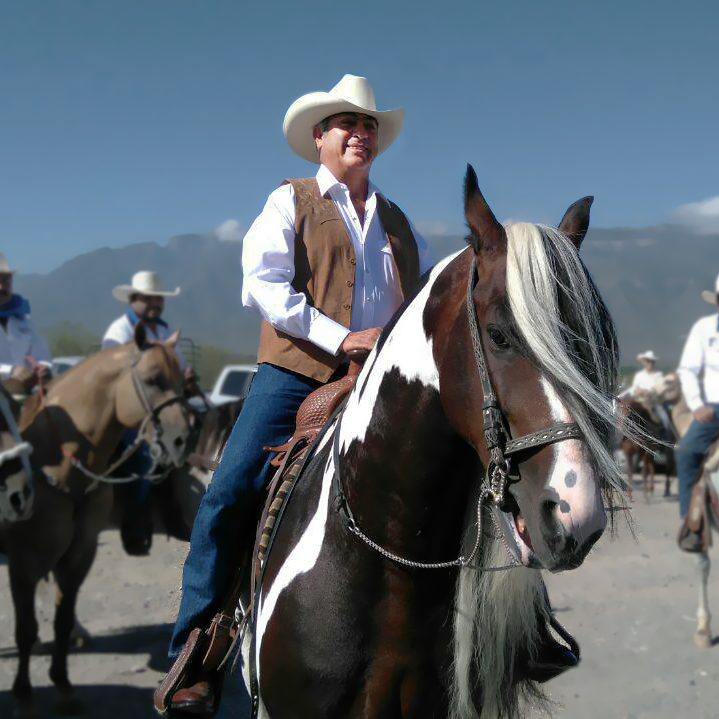 Ellos son Broncowave, la página de parodia que hace memes del Bronco.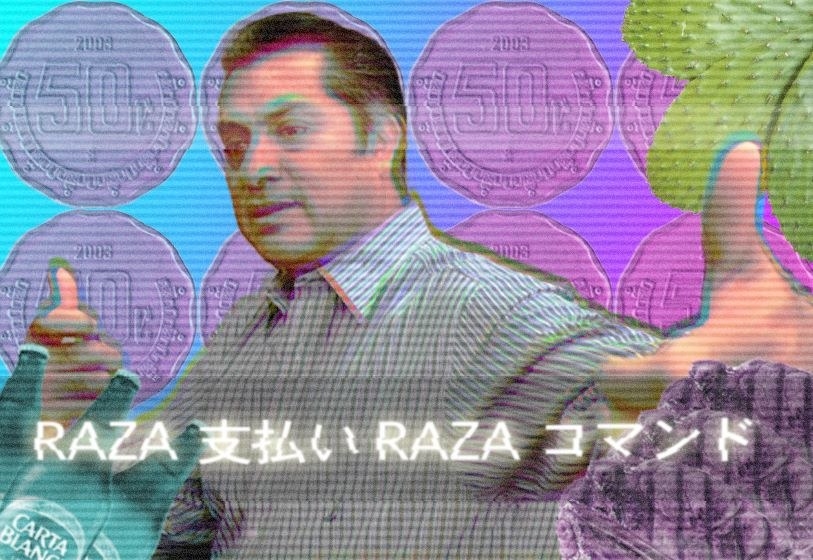 Estos genios comparten memes como esta joya.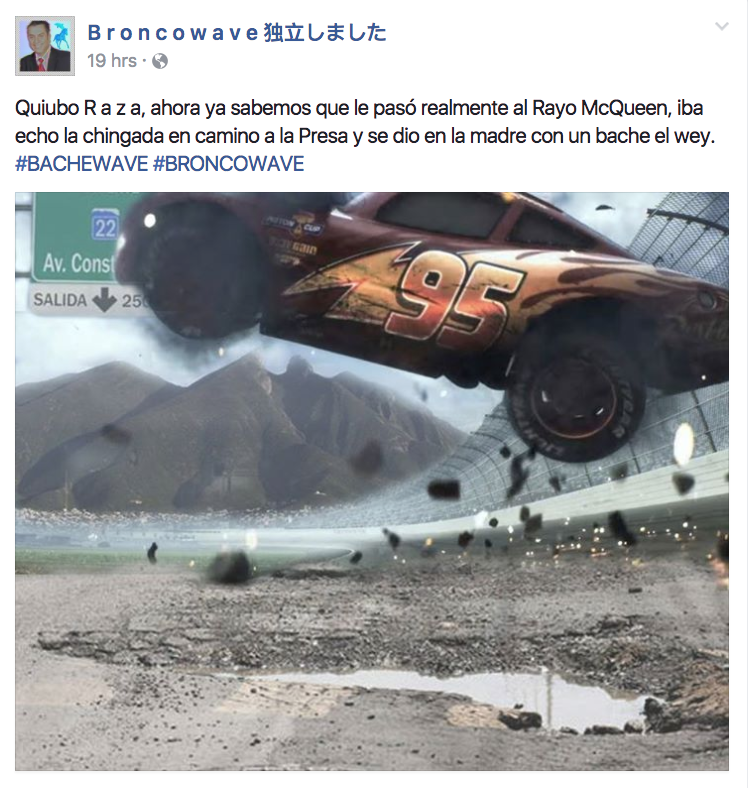 Su última obra maestra es esta pieza informativa.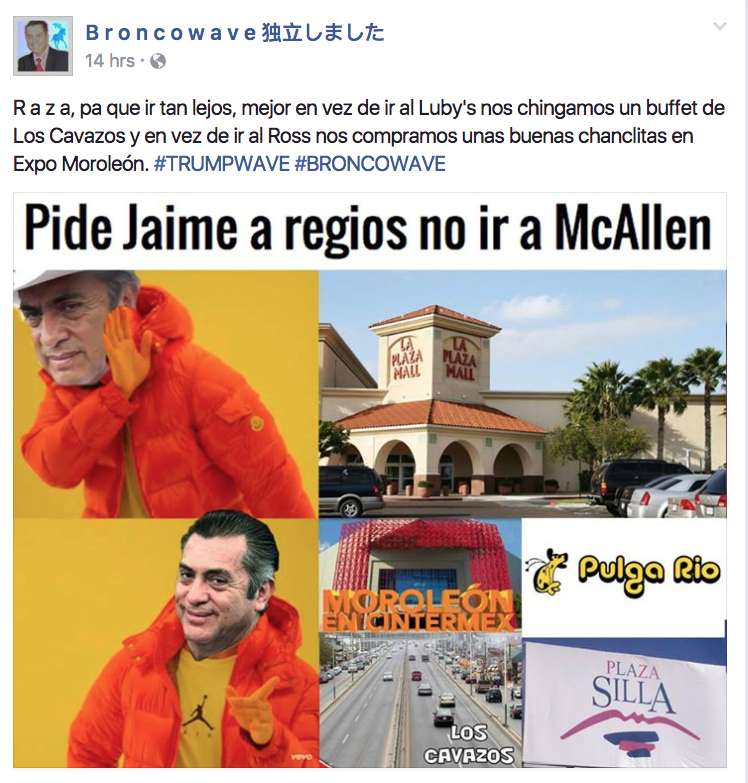 El meme tuvo tanto éxito que inspiró a otros regios a compartir sus ideas para apoyar la economía del estado.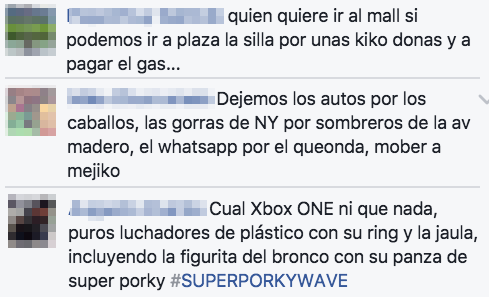 Hasta este señor le entró al chiste.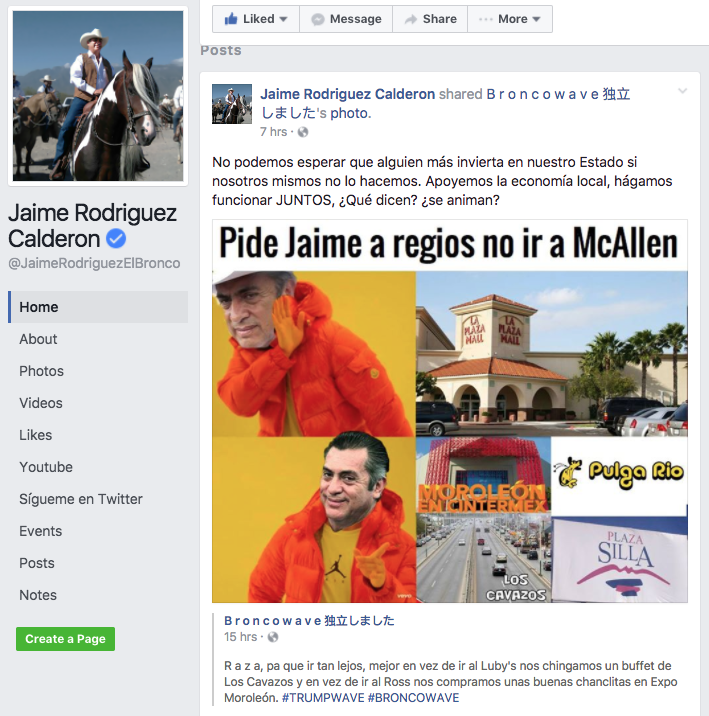 Exacto, este señor.
Todo el mundo estaba muy confundido.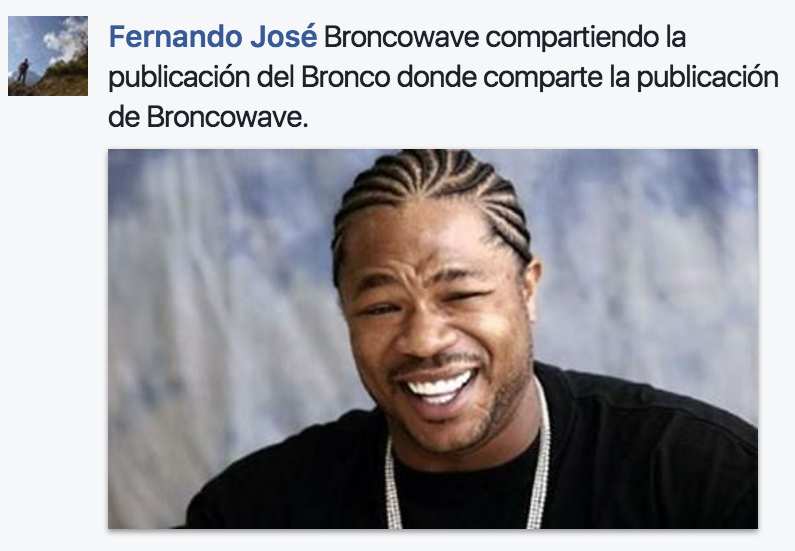 Esta paradoja comenzó a alterar la trama del espacio/tiempo.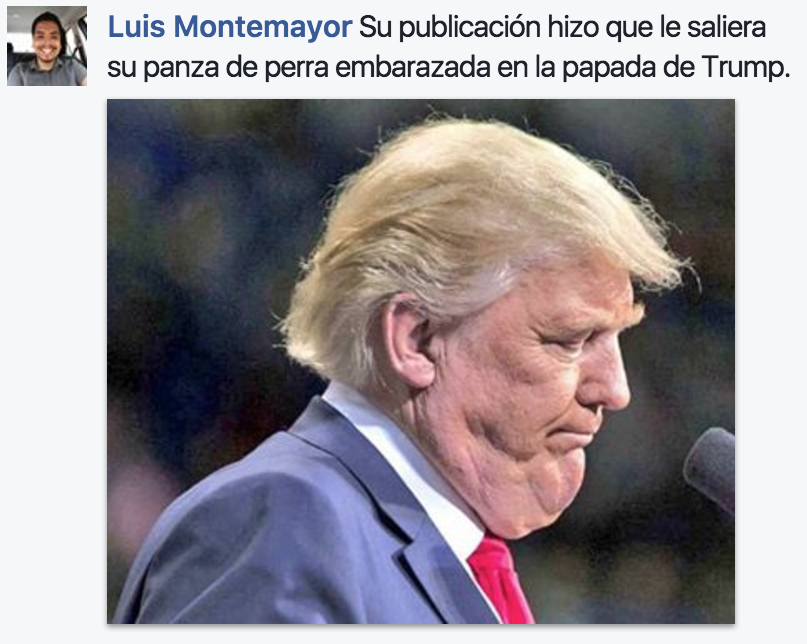 Ora, Broncowave, van a romper la realidad.

¿Alguien tiene idea de qué pasó ahí?

Parece que todos atestiguamos un...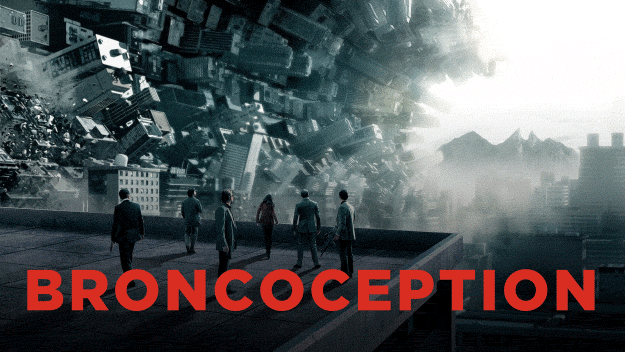 Looks like there are no comments yet.
Be the first to comment!