1.
Cuando necesitas que alguien ponga en su lugar a tus padres...
2.
Porque por supuesto, las abuelas son mucho más cool que las mamás.
3.
Porque siempre te van a procurar mejor que nadie en tus cumpleaños.
4.
A pesar de que tus padres se opongan, se saldrá con la suya.
5.
Eso sí, dejarán siempre en claro quién manda.
6.
Tu abuela nunca dejará que te mueras de hambre.
7.
Y su sazón es incomparable.
8.
Siempre hay una competencia no hablada con la ~otra~ abuela. Ella lo sabe, tú lo sabes, todos lo sabemos, pero no hablamos de ello.
9.
Cuidará de ti con más sabiduría.
10.
Nunca dejará que pases frío.
11.
Te dará buenos consejos de conquista, "como en sus tiempos".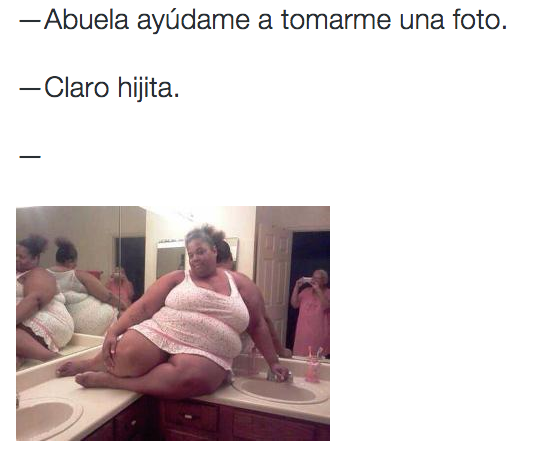 12.
Sus valores te harán cuestionarte los tuyos.
13.
Porque, aunque creas que es anticuada, la abuela está a la moda.
15.
Tiene los mejores consejos para resolver problemas cotidianos. Y está a un mensajito de WhatsApp.
16.
Porque la sabiduría milenaria se comparte.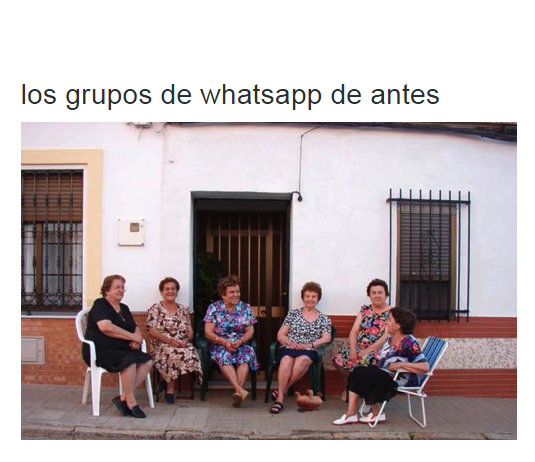 17.
Habrá ocasiones en donde no se acuerde de tu nombre... pero te domina a la perfección.
18.
Demasiado real. <3 👵👵👵
Hazle caso a tu abuela y síguenos en redes.
Looks like there are no comments yet.
Be the first to comment!