Luego del sismo que sacudió a México, los medios de todo el mundo han puesto la mirada en nuestro país. Entre las páginas que están hablando sobre lo sucedido, se encuentra el Daily Mirror, de Reino Unido.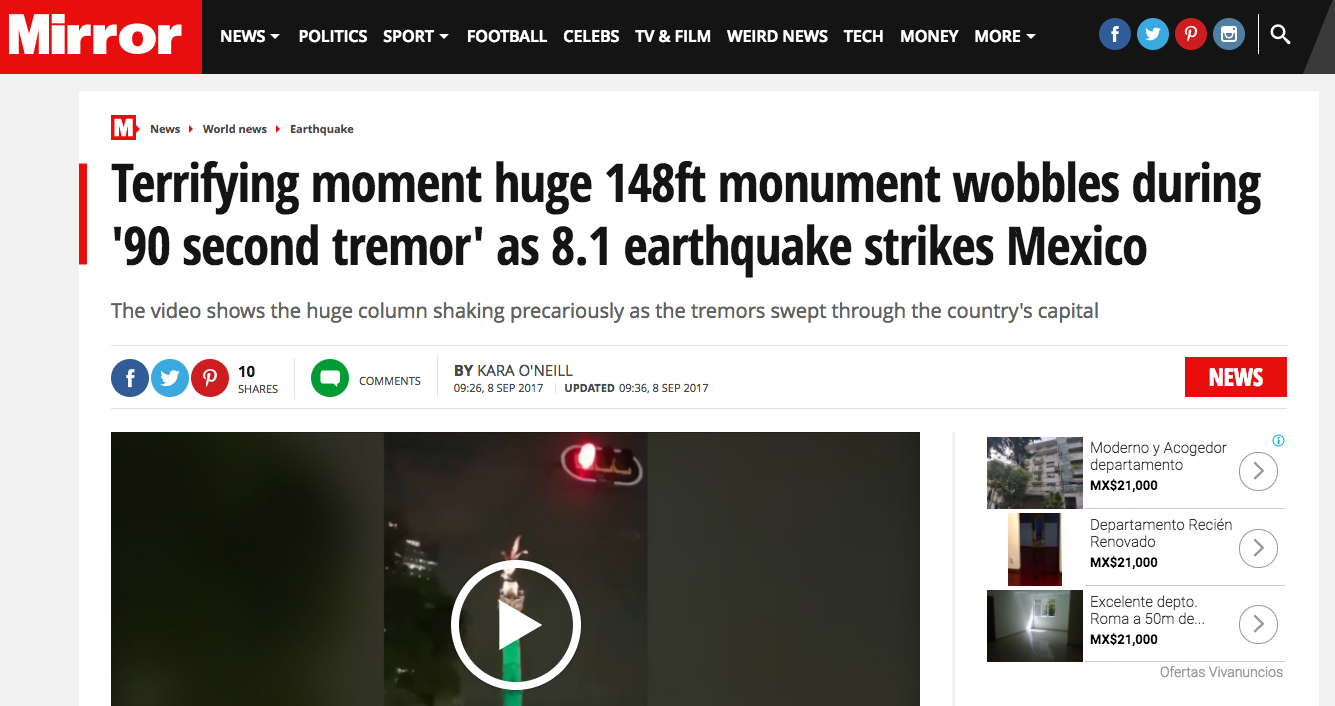 Esta nota en particular, se está haciendo viral por un pequeño detalle: según Daily Mirror, alv significa "asta la vista."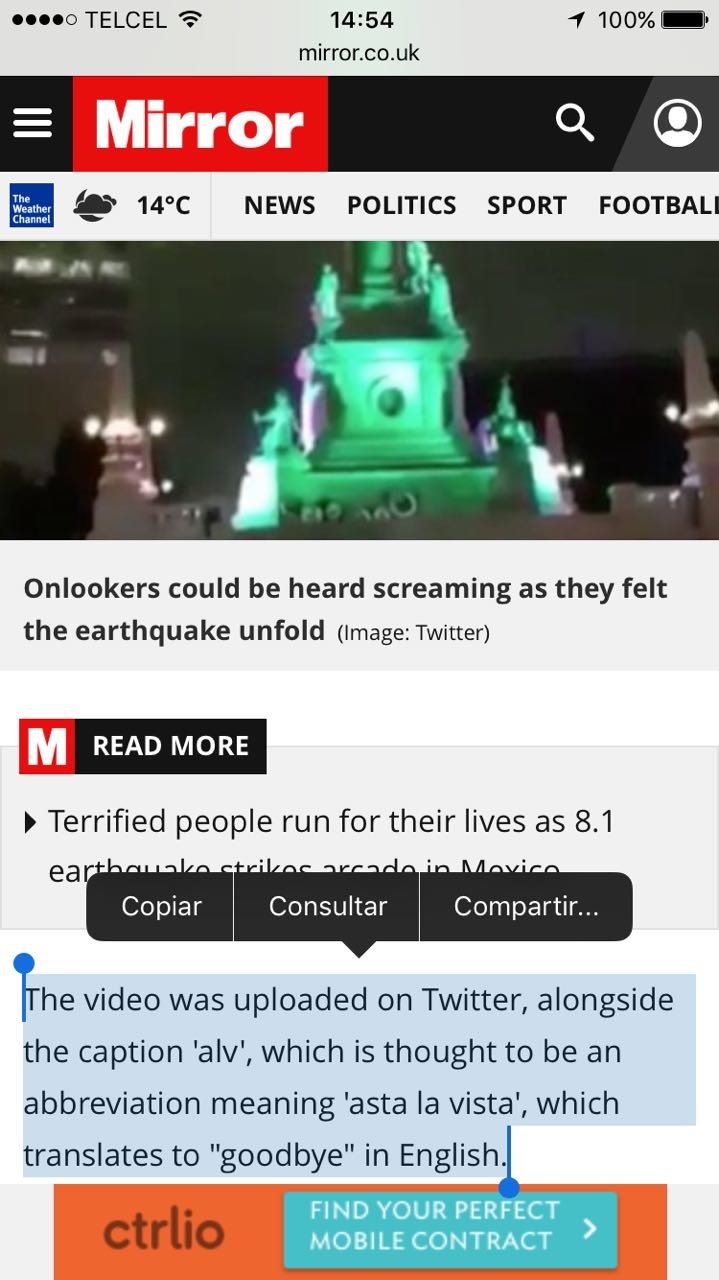 Probablemente pensaron que los mexicanos se estaban despidiendo del mundo cuando subieron sus videos del temblor.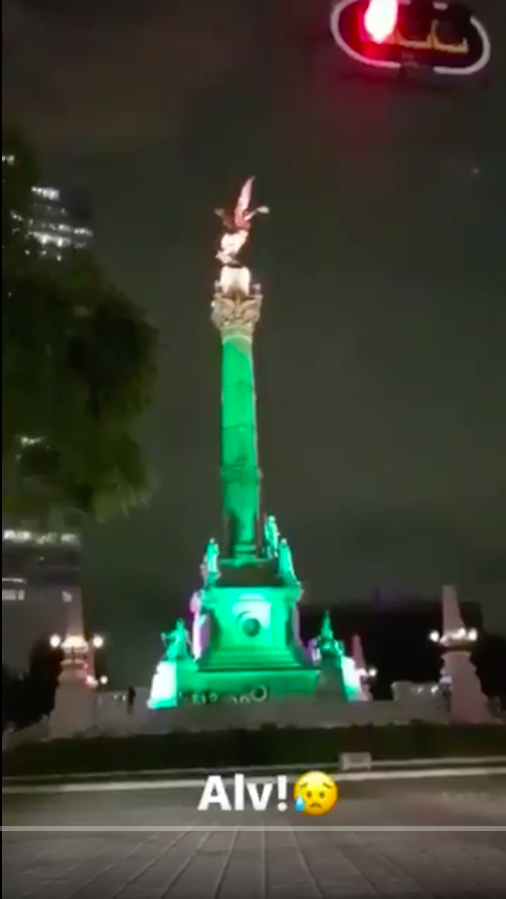 Las carcajadas de hoy son patrocinadas por el Daily Mirror, alv.
Looks like there are no comments yet.
Be the first to comment!