En los dosmiles, Belinda reinaba los charts del pop mexicano con canciones como "Lo siento", "Boba Niña Nice", " Ángel", "Ni Freud, ni tu mamá" o "Bella traición".
Mientras Ashley Tisdale hacía el papel de Sharpay Evans, en High School Musical, la niña más fresa, rosa y rubia de todo Nuevo México.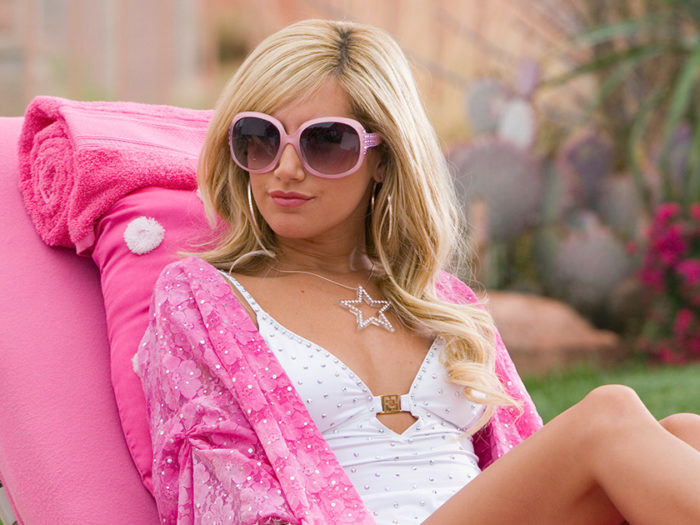 Hace años, Ashley Tisdale subió este tweet donde decía que escuchaba "En la obscuridad" todo el tiempo y amaba la canción, aunque no entendiera lo que estaba diciendo.
No arrobo a Belinda, pero la cantante mexicana igual le contestó, agradeció e invitó a hacer un dueto pronto.
Y Tisdale le contestó con un "le entro" (I'm down, en inglés).
Los fans deseaban tanto que sus dos reinas se unieran, que hasta se armaron sus fotos 100% reales, cero fake.
Pero no fue hasta 2017, que nuestros sueños adolescentes dosmileros se cumplieron cuando, ¡POR FIN SE CONOCIERON!
Y, por supuesto, las hormonas adolescentes que llevaban años enterradas, renacieron de las cenizas:
Los fandoms del pasado se unieron.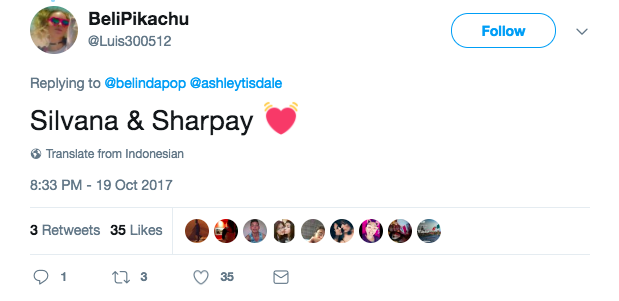 Y no se les olvidan sus promesas.

Porque llevan aaaaños esperando este momento.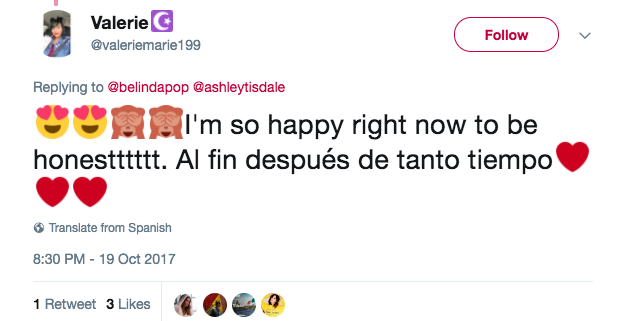 Belinda y Ashley, ganando como siempre: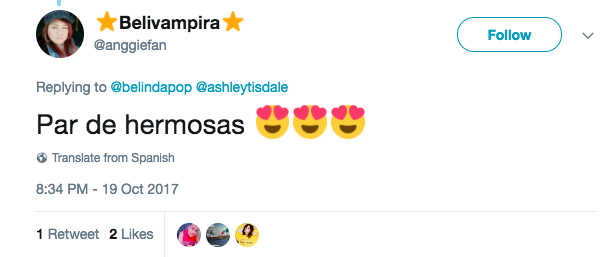 Looks like there are no comments yet.
Be the first to comment!