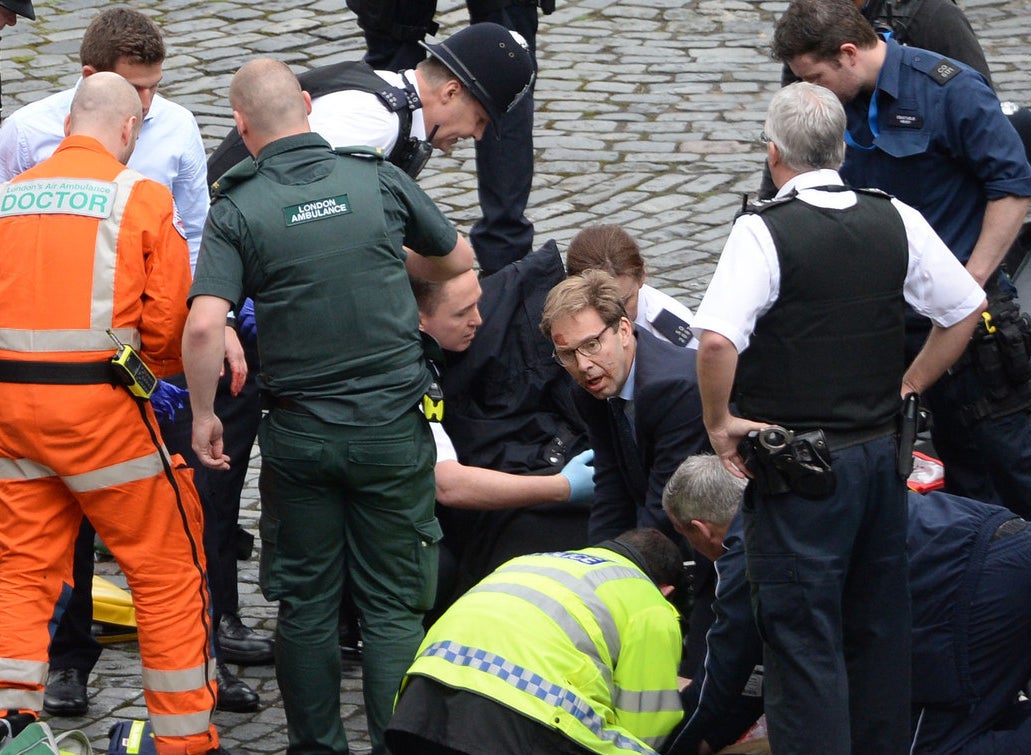 Un membre du gouvernement britannique a administré les premiers secours à un policier qui est mort de ses blessures après avoir été attaqué près du Parlement dans ce que la police londonienne qualifie d'«attaque terroriste», ce mercredi.
Tobias Ellwood, qui est «government minister» au ministère des Affaires étrangères, a couru pour essayer de sauver la vie du policier poignardé en lui faisant du bouche-à-bouche et en faisant pression sur ses blessures pour ralentir les saignements.
Il a été pris en photo alors qu'il administrait les premiers secours entouré de secouristes et d'officiers de police, et est resté avec la victime jusqu'à l'arrivée d'une ambulance.
«Il a essayé de faire du bouche-à-bouche et de ralentir les saignements de multiples blessures au couteau du policier, jusqu'à l'arrivée de l'hélicoptère et des secouristes», a dit une source proche de lui au Telegraph.
Tobias Ellwood a ensuite été raccompagné par la police au ministère des Affaires étrangères.
Le membre du parlement a perdu un frère dans une attaque terroriste à Bali en 2002.
Beaucoup ont salué ce «député héros» sur les réseaux sociaux. La police a confirmé que l'agent est finalement mort de ses blessures.
La police londonienne enquête sur l'attaque, qui a fait quatre mort dont le policier et un homme suspecté d'être l'assaillant.

Ce post a été traduit de l'anglais.
Looks like there are no comments yet.
Be the first to comment!